If you're planning to sell your business's products online, you're going to need to decide how you'll accept credit card payments. Choosing a payment processor, in fact, will determine a significant amount about how your ecommerce store operates—including what kind of payments you can accept, how your business will receive funds, and what additional payment tools (if any) you receive. Therefore, you'll want to thoroughly explore your processing options—before making a decision—to find the service that fits your business best.
That being said, if you're looking for a service with flexible solutions for online businesses, you might consider a payment processor that specifically tailors to these needs, like 2Checkout. 2Checkout is an all-in-one monetization platform known for their global payment options and plug-and-play solutions for small business owners. Is 2Checkout right for your business? We're here to help you decide just that. In this 2Checkout review, we'll break down the features, service plans, and associated costs of this payment processing company. We'll also offer top processing alternatives so that you can compare different options to see which might best fulfill your business's needs.
2Checkout: The Basics
2Checkout is a payment processor that offers a variety of solutions for ecommerce businesses. With 2Checkout, you can easily accept online payments from all over the world, choose the payment vehicle that works best for your business, and gain valuable financial insights through their Avangate monetization platform. As a merchant service provider, 2Checkout offers two flexible business models—a merchant of record model and a payment service provider model.
With the merchant of record model, 2Checkout serves as your merchant of record, essentially meaning that they assume financial liability for your business in your transactions. As such, 2Checkout handles not only online credit card processing, but also sales tax management, invoicing, compliance, and more. The payment service provider model, on the other hand, means that although your business uses 2Checkout for payment processing, you must cover the other payment management liabilities and responsibilities yourself. If you ultimately decide to use 2Checkout, you can work with their sales team to decide which of these options (or a hybrid of the two) is best for your business.
Regardless of which business model you choose, however, 2Checkout offers three product plans and the full range of payment processing capabilities within their monetization platform.
2Checkout Features
As we mentioned, 2Checkout provides a variety of payment processing functionalities designed specifically for online businesses. The specific services available from 2Checkout ultimately depend on which product plan you choose (more on the different plan options shortly), but on the whole, this merchant service provider offers the following features:
Global Payments
The main feature of 2Checkout, as you might imagine, is their payment processing. 2Checkout allows you to accept credit card payments online, as well as several other payment methods. In the United States, 2Checkout gives you the ability to accept all major credit cards, Apple Pay, ACH transfers, PayPal, and more. Altogether, 2Checkout has coverage in over 200 countries and territories and accepts over 45 different payment methods.
Additionally, 2Checkout is available in over 30 languages and offers 100 display and billing currencies. With 2Checkout, therefore, customers can shop in their language, pay with their preferred methods, and see prices in their local currencies. Furthermore, 2Checkout utilizes intelligent payment routing and multi-currency management tools to increase conversion and authorization rates for you and your customers.
Digital Commerce
In order to meet your ecommerce business needs, 2Checkout offers different checkout options that you can utilize on your website. These options can accommodate all kinds of products and models—including digital goods, software, trials, subscriptions, and selling through affiliates or distributors.
That being said, 2Checkout has two shopping cart options: a hosted cart and an inline cart. The hosted cart, as the name suggests, is hosted by 2Checkout and directs customers to pay through their ordering engine. You can choose from a handful of hosted cart templates and further customize them for your business. The inline cart, on the other hand, is an iFrame checkout that opens on your website and allows customers to check out directly from there. Both carts are optimized for mobile devices as well.
Furthermore, 2Checkout gives you the ability to use their APIs to develop and customize your shopping cart further, whether for simple ordering, in-app purchases, renewals, or upgrades. If you already have shopping cart functionality through your ecommerce platform, you have the ability to integrate directly with 2Checkout as a payment gateway. 2Checkout integrates with over 100 of the top shopping cart platforms like BigCommerce, Magento, Shopify, and WooCommerce. The 2Checkout APIs can also connect to other third-party business tools like Salesforce and Marketo.
Photo credit: 2Checkout
Subscription Billing
In addition to the shopping cart functionality, 2Checkout offers tools to specifically support subscription-based businesses. Using 2Checkout, these businesses can manage the entire subscription lifecycle by selling across channels, onboarding users, managing upgrades and downgrades, and boosting renewals and customer retention.
2Checkout also provides Revenue Recovery tools to promote business and revenue growth. These tools include an account updater to ensure billing continuity for subscriptions and increase card authorization rates, advanced retry logic to recover failed transactions due to soft declines, and dunning management to recover revenue from hard declines.
Reporting and Analytics
The 2Checkout monetization platform includes a commerce dashboard where you can access instant insights and data regarding your sales, trends, customers, payments, and more. Your 2Checkout dashboard will give you the ability to view pre-configured as well as customizable reports covering all areas of your business—financial, executive, marketing, channels, analytics, and subscriptions. With the commerce dashboard, you can automate report runs and have them shared regularly via email. Additionally, you can perform A/B testing, run promotions and campaigns, offer coupons and discounts, optimize for SEO, and track on-page and in-cart customer behavior.
2Checkout also has advanced reporting capabilities for subscription businesses. These tools can generate reports for monthly or annual recurring revenue, renewal and churn rate, active customers and subscriptions, and more. Furthermore, you can use the 2Checkout Authorization and Revenue Recovery Dashboard tools to reduce churn and recapture more subscribers.
Global Tax and Financial Services
As we discussed earlier, if you choose 2Checkout's merchant of record business model, you'll receive certain financial and payment management benefits. In this case, 2Checkout handles your sales tax, VAT management, international taxes, and remittance. 2Checkout will also handle refunds and chargebacks, as well as reconciliation, invoicing, fraud monitoring, and global compliance. Essentially, with the merchant of record model, 2Checkout covers all of the back-office operations associated with your payment processing and customer transactions.
Risk Management and Compliance
2Checkout's service also includes risk management and compliance capabilities to help protect your business. 2Checkout utilizes a multi-defense strategy through their proprietary algorithms to identify fraudulent activity through different industries and geographies. 2Checkout employs a global monitoring system from multiple sites and ensures that their anti-fraud mechanisms interfere as little as possible with good orders. Additionally, 2Checkout is 3D Secure and PCI Level 1 certified.
Merchant and Shopper Services
2Checkout provides support services for you as well as for your customers. Customers have access to 24/7 international phone and email support for order and payment issues. With 2Checkout, you can also create a self-service portal for your customers to access, branded specifically to your business. For merchants, 2Checkout offers 24/7 technical support through live chat and email, as well as a dedicated client success manager. The 2Checkout website also includes resources like a developer portal, knowledge base, and FAQs. For an additional cost, premium merchant support is also available, with emergency phone numbers and extended technical support.
2Checkout Product Plans
Now that we've explored everything that 2Checkout has to offer, let's dive deeper into their unique plan offerings and the differences between them. As we mentioned earlier, 2Checkout has three product plans—2Sell, 2Subscribe, and 2Monetize.
2Sell is 2Checkout's most basic plan and is designed for all kinds of ecommerce businesses. The 2Sell plan includes:
Nine payment methods (others available upon request)
100 billing currencies and 29 checkout languages
Shopping cart and order management (inline cart upon request)
Recurring payments and billing
Order notification
Subscription enrollment
Discount management
Digital and physical product support
Account updater
Business intelligence reporting
Cart web analytics upon request
Risk and fraud protection tools
Any model API
Web hooks
Ordering APIs
Shopping cart integrations
Email, chat, and contact form customer and merchant support
Onboarding services
The next plan, 2Subscribe, features all of the capabilities of 2Sell, as well as these additional subscription, reporting, and revenue optimization abilities:
Renewal discounts and pricing rules
Usage and metered billing
Active churn prevention
Revenue recovery tools
Dunning management
User log audits
Subscription analysis
Financial reporting
The final plan, 2Monetize, is an all-in-one solution for digital goods only. This plan features all of the functions of 2Subscribe, with the exception of physical product support. Plus, the 2Monetize plan also includes:
Over 45 payment methods
33 checkout languages
Upgrades and downgrades for billing
AOV selling tools
Lead management tools
A/B testing
Global VAT and sales tax collecting and handling
Invoice management
Trials for revenue optimization
Third-party solutions for cart web analytics
Single sign on APIs
Affiliate network and channel management for distribution
Phone support
To see a side-by-side breakdown of the three plans, you can visit the feature comparison chart on the 2Checkout pricing page.
2Checkout Add-Ons
2Checkout offers supplemental services that can be added on to specific product plans (at associated costs) to further increase your payment and ecommerce capabilities. These five services include:
2Convert: This add-on provides tools to help increase conversion rates and is available for the 2Sell and 2Subscribe plans. 2Convert functionalities are already included in the 2Monetize plan.
2Bill: The 2Bill add-on gives you extended subscription management capabilities that are included in the 2Subscribe and 2Monetize plans. Therefore, this add-on is only offered for the 2Sell plan.
2Comply: To add tax and VAT handling, as well as compliance management, you can purchase the 2Comply add-on for the 2Sell or 2Subscribe plan. It's important to note, however, these functionalities are only compatible with digital goods.
2Partner: The 2Partner add-on is only available for the 2Monetize plan and allows for increased channel and affiliate distribution and automation.
2Service: For premium services and dedicated support, you can purchase the 2Service add-on for any of the three 2Checkout product plans.
2Checkout Pricing
The cost of 2Checkout, like with their features, will ultimately depend on which of the three plans you choose. You can, however, get started with a 2Checkout account for free by signing up on their website, no credit card required. This being said, 2Checkout operates on a flat-rate pricing structure with the majority of standard payment methods costing the same flat-rate per transaction. Some localized payments though, like Boleto Bancario and Kombini, have separate pricing points.
Generally then, 2Checkout's first plan, 2Sell, costs 3.5% + $0.35 per transaction. The next plan, 2Subscribe, costs 4.5% + $0.45 per transaction and the final plan, 2Monetize, costs $6.0% + $0.60 per transaction. If your business has a high sales volume, you can talk to the 2Checkout sales team about a custom-priced enterprise solution. These costs, however, are only 2Checkout's credit card processing fees—meaning they're the charges you incur to process payments with 2Checkout. Additionally, in specific countries, there is an added 2% fee to accept payments from international shoppers. Other than these transactional fees, 2Checkout does not charge a monthly subscription fee. They also don't charge fees for fraud protection or recurring payments.
There are only a few places, therefore, that you will face additional fees when using 2Checkout. First, you'll have to pay fees for chargebacks. 2Checkout has fixed or threshold-based chargeback fees depending on your service agreement with them. Furthermore, if you need advanced onboarding support, or purchase one of the 2Checkout add-ons, you'll have to pay the associated costs for those services. 2Checkout does not specify these costs on their website—you'll have to contact their sales team for more information.
2Checkout Cons
Although there are definitely benefits to the 2Checkout payment service, there are drawbacks to consider as well—including the prevalence of negative reviews.
Price
Although 2Checkout offers simple, flat-rate pricing that covers multiple payment methods across borders, when you compare their service to payment processing competitors on the market, their rates seem high. As an example, Square fees are 2.9% + $0.30 per transaction for ecommerce stores, compared to the 3.5% + $0.35 for 2Checkout's 2Sell plan. Additionally, like 2Checkout, many other processors lack monthly, compliance, and other fees, but generally, these payment processing options have lower transaction fees.
Negative User Reviews
As we mentioned, there are an abundance of negative 2Checkout reviews online, which can certainly be concerning. The majority of these negative reviews focus on a few points: the holding of funds, accounts being cancelled or rejected, and customer service regarding service issues. Unfortunately, funds holding and account cancellations—often with little or no notice—is a common problem with payment service providers.
Although these providers can give you relatively quick access to payment processing, they also reserve the right to review your account and take action if they determine you to be a "high-risk merchant." Occurrences like frequent chargebacks, fraudulent transactions, and unusual sales volume are just a few of the reasons why a provider like 2Checkout might decide to hold your funds or terminate your account altogether.
This being said, however, does not mean that the negative customer reviews are unfounded—it simply means there's another layer to consider when looking into payment processing service from 2Checkout, or any similar provider for that matter. To prevent these types of issues, it's best to thoroughly review 2Checkout's sales guidelines, as well as any merchant or service agreement that you receive. Furthermore, it is perhaps more worrisome that many of these 2Checkout reviews from users report customer service issues when they try to reach out regarding their account and funds. Essentially, customers say that despite numerous attempts to talk to 2Checkout support about their account problems, they're received no response or inadequate assistance.
Alternatives to 2Checkout
With all of the payment processing options available to your business, you'll want to explore 2Checkout alternatives before making a final decision. Here are two worth considering:
Stripe
Perhaps one of the most recognizable names in payment processing, Stripe offers a variety of payment options and is known for their customizable development tools. Like 2Checkout, Stripe allows you to accept multiple payment methods and currencies and create an integrated solution that works best for your business. With Stripe, you can develop your own payment form, use their embeddable checkout, or integrate using Stripe API. Stripe also includes business operations tools and offers their own add-ons as well as third-party integration options.
Stripe charges 2.9% + $0.30 per transaction, and like 2Checkout, does not require a subscription or other additional fees. Although not as specified for ecommerce and digital products, Stripe offers many of the same functions as 2Checkout, at a cheaper per transaction cost. If you're looking for a highly customizable payment solution, therefore, you might look into Stripe as an alternative to 2Checkout.
Braintree
For an option that offers payment processing with a dedicated merchant account (which Stripe does not), you might consider Braintree. Braintree, like Stripe and 2Checkout, gives your ecommerce business the ability to accept multiple payment methods from major credit cards to mobile wallets—Braintree also operates in over 130 currencies and over 45 countries. Additionally, whether for desktop or mobile, Braintree has customizable checkout options. You can utilize their drop-in UI or tailor your own experience with their custom UI offering. Braintree offers third-party integrations with top ecommerce providers, as well as other business tools.
Furthermore, with a Braintree account, you have access to their fraud and reporting tools, recurring billing, and integration support. Braintree, like Stripe, charges 2.9% + $0.30 per transaction and does not have minimums or monthly fees. Once again, Braintree offers many of the same payment functionalities as 2Checkout, but at lower transaction fees. Plus, if you're looking for the security associated with a dedicated merchant account, Braintree might be a worthy option for your business.
2Checkout: The Bottom Line
At the end of the day, the right payment solution is essential to the day-to-day operations and growth of your online business. If you're looking for an all-inclusive provider with specific ecommerce tools—especially for digital goods and subscriptions—and international capabilities, 2Checkout might be a provider to consider. However, with all of the other payment processing options on the market, you also might be able to find a service with comparable functionality to 2Checkout at a lower cost.
Additionally, if you want to avoid many of the account issues that 2Checkout customers have reported online, you might want to look for a provider with a dedicated merchant account, like Braintree or Adyen, and thoroughly review the terms of any service agreement.
Ultimately, you are the only one who can decide which payment provider is best for your business—but by comparing available options and testing them out (when you can), you'll have the knowledge you need to choose the solution that's right for you.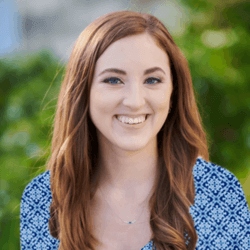 Senior Staff Writer
at
Fundera
Randa Kriss is a senior staff writer at Fundera.
At Fundera, Randa specializes in reviewing small business products, software, and services. Randa has written hundreds of reviews across a wide swath of business topics including ecommerce, merchant services, accounting, credit cards, bank accounts, loan products, and payroll and human resources solutions. 
Read Full Author Bio