When you start an ecommerce business, the software you choose to build and manage your online store will be of the utmost importance. After all, this will be the platform you use to customize your site, list your products, and process customer orders and payments. Before deciding on a service, therefore, you'll want to compare different options to determine which will best fulfill your business's needs.
If you've begun your research, you may have found that certain platforms come up again and again—like 3DCart and Shopify. Platforms both known for their robust feature sets, ease of use, and affordable pricing, 3DCart vs. Shopify is certainly a comparison worth making as you search for ecommerce software. To help you through this process, we'll break down these two popular solutions and compare their features, pricing, and user reviews so that you can determine if 3DCart or Shopify is the right ecommerce platform for your business.
3DCart vs. Shopify: An Overview
As two web-based ecommerce platforms that allow you to build and launch an online store, Shopify and 3DCart are, in fact, very similar. With all of the capabilities they share, then, the comparison of 3DCart vs. Shopify is all the more nuanced. Before we dive into the details, however, let's go through some of the basics of these two software options and what they generally can offer your business.
To begin, 3DCart is an all-inclusive ecommerce software servicing over 22,000 merchants. On the whole, 3DCart provides you with all of the features you need to start and run your online store. With this platform, you can choose from their selection of mobile-optimized themes and then customize your store using HTML. 3DCart allows you to house an unlimited number of products, accept payments online using over 100 different payment providers, and manage your business with shipping, marketing, inventory, and SEO tools. 3DCart offers their software at four standard pricing plans, each plan level including more advanced features. For larger businesses, 3DCart has an enterprise solution as well.
Shopify, on the other hand, is perhaps one of the most well-known ecommerce software, with 800,000 active stores using the platform around the world. Shopify too gives you the ability to customize, launch, and run your online store, with the included features you need to do so. With Shopify, you can choose from one of their professional themes and change your storefront with their "what you see is what you get" editor. In your online Shopify store, you can add your products, manage your inventory, and take customers through the full shopping experience from initial visit to purchase—you can also manage your store on-the-go with the Shopify mobile app. Shopify offers their own payment processing with Shopify Payments, as well as gives you the ability to integrate with top payment gateways. If you decide to sell on Shopify, you can choose from any of their four pricing plans or, for high volume merchants, utilize their enterprise-grade solution.
3DCart vs. Shopify: Features
As you can see, when comparing 3DCart vs. Shopify, these platforms have much of the same general functionality and characteristics, even down to the number of subscription plans. To get a better sense of what differentiates these ecommerce solutions, let's explore their individual feature sets more thoroughly:
3DCart Feature Highlights
According to 3DCart's website, their platform has over 200 built-in features, providing everything you need for your ecommerce business in one place. Here are some of their most notable capabilities:
Online store builder: When creating your store with 3DCart, you can choose from over 80 mobile-optimized themes, about half of which are completely free. Every theme is completely customizable and can be edited with HTML. Additionally, every 3DCart online store comes with a built-in blog, SEO tools, and functionality for a Facebook store, POS module, and Google shopping feed.
Domain name: Every 3DCart plan includes your own domain, registered and renewed every year, for free. If you already have your own business domain name, 3DCart can help you integrate it with your new online store.
Shopping cart and checkout: 3DCart includes advanced shopping cart and checkout tools that benefit both you and your customers. You can choose to enable three-step checkout, multi-recipient checkout, as well as single page checkout. Your customers can save their shopping carts to complete on a return visit, add a wish list, and register for gifts. Finally, you can use the 3DCart abandoned cart function to automatically send customized emails to customers who started, but haven't completed, an order.
Payment processing: 3DCart gives you the ability to work with the payment processor of your choice, with over 100 options to choose from. 3DCart integrates with top providers like Stripe, PayPal, and Square, without charging additional transaction or integration fees. You can also accept ACH and eCheck payments, as well as digital wallets like Apple Pay and Amazon Pay.
Shipping: With 3DCart, you can display real-time shipping rates from leading carriers, create custom shipping methods—including flat rate and free shipping—and print shipping labels directly from your 3DCart online store manager. You also have the ability to set up dimensional shipping, handling and insurance, and integrate with third-party shipping and freight apps.
Online store manager: 3DCart's online store manager allows you to manage the entirety of your ecommerce business operations. From this dashboard, you can process orders, create promotions and reward programs, utilize the built-in CRM, sell digital products, view store statistics, and more.
Integrations: Although 3DCart includes vast capabilities built-in to their platform, they also give you the option to integrate with third parties like shipping services, social media networks, tax software, email marketing tools, and more. The 3DCart ecommerce app store offers over 300 integration options including popular services like QuickBooks, MailChimp, and eBay.
Customer support: 3DCart offers customer support in a few different ways. They offer direct support from their in-house team, 24/7/365 via their ticket system, phone, or live chat. 3DCart also has a knowledge base, YouTube channel, HTML guide, user manual, and ecommerce university available to their customers for any time access. Finally, if you want additional hands-on assistance with your ecommerce business, 3DCart has a network of designers, marketers, developers, and photographers to allow you to find the help you need.
Example of a 3DCart online store. Source: 3DCart
Shopify Feature Highlights
Like 3DCart, Shopify strives to offer business owners a robust set of features as part of their ecommerce platform. These are some of the top capabilities that Shopify provides:
Drag-and-drop editor: One of the features that makes Shopify approachable for merchants of all skill levels is their drag-and-drop editor. After you've chosen from the over 70 themes Shopify offers, you can customize your store quickly and easily with this tool, no coding required. You can also, however, edit the HTML and CSS of your website if you choose to do so. Moreover, your Shopify store comes with a blogging platform as well as a content management system.
Shopify Payments: Shopify has their own payment processing, Shopify Payments, included in their platform. Shopify also gives you the ability to integrate with over 100 external payment gateways—however, if you use any of these processors, you'll pay an additional transaction fee that you won't incur if you use Shopify Payments.
Shopping cart: With the Shopify shopping cart, you can customize your checkout page into one of more than 50 languages, as well as translate the page yourself. Shopify's shopping cart automatically calculates taxes based on your location and switches to a mobile optimized checkout when customers are using a mobile device. Additionally, you can set up your own shipping rates, receive real-time rates from top carriers, connect to fulfillment services, and target abandoned carts with automatic emails.
Store management: To efficiently run your ecommerce business, Shopify offers customer, inventory, and product management tools. You can create customer profiles, groups, and give customers the option to make their own account. Shopify also allows you to fulfill orders with one click, offer product variations, sell digital products, and process refunds. Furthermore, with Shopify's inventory tracking, you can manage your stock and automatically stop selling a product if it runs out.
Marketing and analytics: All Shopify online stores support SEO best practices and can work with Google Analytics. With Shopify, you can integrate with social media, sell on Facebook, enable product reviews, and offer promotions and discounts. Additionally, you can track your sales, orders, and traffic via your actionable online store dashboard. You also can generate product reports and export or email them.
Mobile functionality: With Shopify, your online store is optimized for mobile devices, including both your website and shopping cart. Plus, Shopify offers a free business mobile app where you can manage your business on-the-go. With the Shopify App, you can fulfill orders, manage inventory and products, track trends—and everything syncs automatically between the app and your online store.
Shopify App Store: To increase the functionality of your Shopify online store, you can explore the hundreds of free and paid add-ons in the Shopify App Store. Spanning categories from sales and conversion to finances to productivity, there is more than likely a Shopify app that will fulfill the ecommerce function you need.
Customer service: The Shopify support team is available 24/7 via email, live chat, and phone to provide customer support. Shopify also has a help center, discussion forums, and their Shopify Academy for self-guided assistance. Moreover, Shopify offers a catalog of Shopify Experts, including ecommerce designers, developers, and marketers, who you can hire for more personalized support.
Start Free Trial With Shopify
Example of a Shopify online store. Source: Shopify
3DCart vs. Shopify: Pricing
In comparing 3DCart vs. Shopify, you can see that the differences in the features both platforms offer are very slight—in other words, Shopify and 3DCart have extremely similar functionality. Taking this into consideration then, the pricing comparison between 3DCart vs. Shopify may be of even more importance. As we mentioned earlier, however, both 3DCart and Shopify offer four standard pricing plans, as well as an additional enterprise solution. How do the costs of these plans fair when compared directly to one another—and what features are included at each pricing level? Let's find out:
3DCart Pricing
3DCart offers their ecommerce service on a monthly or yearly subscription plan. If you choose to pay for 3DCart for a year, you'll receive a discount on the monthly cost of the platform. There are four 3DCart standard plans: Startup Store, Basic Store, Plus Store, Pro Store, as well as an enterprise option.
The monthly subscription cost for these plans is:
Startup Store: $19 per month, $17.10 per month for annual plan
Basic Store: $29 per month, $26.10 per month for annual plan
Plus Store: $79 per month, $71.10 per month for annual plan
Pro Store: $229 per month, $206.10 per month for annual plan
For the enterprise option, costs starts at $499 per month.[1] 3DCart also offers a 15 day free trial of their software, no credit card required.
In addition to the monthly subscription cost, you'll also have to pay for the cost of payment processing. Since 3DCart does not offer their own payment service, the ultimate transaction and credit card processing fees will depend on the provider you choose. However, it's important to note that 3DCart does not charge an additional transaction fee on top of the cost from the payment processor. In fact, 3DCart partners with specific payment providers to offer specialized rates. With these partners, processing fees begin at 2.9% plus $0.30 per transaction and decrease with the two higher level plans. To qualify for these specialized rates, you must be U.S.-based, a new 3DCart customer, and submit an application with their third-party partner—however, an application does not guarantee your approval.
Furthermore, the plan you choose will dictate the features that you receive with your 3DCart account. As you move from the Startup Store plan to the Pro Store, your capabilities increase with each plan level. On the whole, however, all of the 3DCart plans include:
No transaction fees
Domain registration
Shopping cart
Unlimited orders
24/7 tech support
Facebook store
Secure web hosting
Over 50 mobile-ready themes
Built-in blog
Unlimited bandwidth
Choice of over 100 payment providers
API access
3DCart has an extensive plan comparison chart breakdown on their website—but generally, the main differences between the four plans is that the upper level plans include advanced features such as:[2]
5 or more staff users
10 or more email accounts
Customer relationship management tool
Promotion, store credit, gift register, waiting list, and loyalty program functionality
Email marketing newsletters
Sync with channels like eBay, Amazon, Facebook dynamic ads, and Houzz
It's important to mention, however, that in addition to the differences in pricing and features, each of the four plans has a sales per year threshold. For the Startup Store, the threshold amount is up to $50,000, the Basic Store is up to $100,000, the Plus Store is up to $500,000, and finally, the Pro Store is up to $1 million.
Per plan pricing overview for 3DCart. Source: 3DCart
Shopify Pricing
As we've mentioned, like 3DCart, Shopify offers four unique plans and an enterprise service. Shopify also prices their plans on a monthly subscription basis, plus the price of payment processing. The four standard Shopify plans are: Shopify Lite, Basic Shopify, Shopify, and Advanced Shopify. The per monthly cost is broken down as such:
Shopify Lite: $9 per month
Basic Shopify: $29 per month
Shopify: $79 per month
Advanced Shopify: $299 per month
Shopify Plus, Shopify's enterprise solution, on the other hand, is offered on a quote-basis—meaning you have to contact the Shopify team directly for pricing. Shopify also offers a 14 day free trial of their platform, no credit card required.
Comparing 3DCart vs. Shopify, the cost of payment processing with Shopify is slightly different as Shopify offers their own payment service. If you choose to use Shopify Payments, you'll pay a fixed processing rate based on your plan: for Shopify Lite and Basic Shopify, your rate will be 2.9% plus $0.30 per transaction. For Shopify, the processing rate is 2.6% plus $0.30 and for Advanced Shopify, it's 2.4% plus $0.30. With Shopify Payments, you'll also pay lower rates for in-person transactions.
All of this being said, however, it's important to remember that if you do not use Shopify Payments, and instead utilize a third-party payment provider, you'll not only incur their fees, but Shopify will charge you an additional transaction fee. This additional fee starts at 2% and decreases to 1% for Shopify and 0.5% for Advanced Shopify.
Furthermore, just like the 3DCart plans, the Shopify plan you choose will dictate your capabilities. Unlike 3DCart, though, Shopify's first plan offering, Shopify Lite, is very different from the remainder of their plans. With Shopify Lite, you can sell on Facebook or add products to your current business website or blog, but you do not actually have the ability to set up a complete online store. To make an online store, you must have, at a minimum, the Basic Shopify plan.
All three of these plans, then, include:
Online store and blog
Unlimited products
24/7 support
Access to multiple sales channels
Manual order creation
Discount codes
Free SSL certificate
Abandoned cart recovery
Print shipping labels
Fraud analysis
Shopify Payments and payment integration options
Start Free Trial With Shopify
Just like 3DCart's higher level plans, the top two Shopify plans will give you access to additional tools and capabilities such as gift cards, reporting, third-party calculated shipping rates, and of course, the Shopify Payments discounted rates we discussed earlier.
Per plan pricing overview for Shopify. Source: Shopify
3DCart vs. Shopify: User Reviews
Before we break down how each software ultimately stacks up when comparing 3DCart vs. Shopify, it's worth taking a look at the user reviews for both platforms. Reading user reviews can give you a better sense of what it's actually like to utilize these ecommerce services for your business, as well as what their benefits or pain points might be.
This being said, on the whole, 3DCart has relatively average reviews. There is a mix of users who love the platform, those who dislike it, and those who fall in the middle. In terms of positives, customers often write that they like that 3DCart is an all-inclusive solution that provides impressive functionality without needing many add-ons. Additionally, many customers like that 3DCart offers a robust shopping cart and numerous help resources. For negatives, on the other hand, some users feel that the 3DCart interface is slow, difficult to navigate, and can be buggy. These customers also write that 3DCart requires knowledge of HTML and is not the most user-friendly.
Finally, perhaps the most polarizing aspect of 3DCart reviews is how users feel about their customer service. It seems that users either have had great experiences with 3DCart customer support, or very poor experiences. Perhaps this dichotomy stems from a compulsion to write a review after having a very strong experience, whether a positive or negative one. Whatever the reason, however, these reviews concerning 3DCart customer support are something to keep in mind.
With the popularity of the Shopify platform, it's not too surprising to see that their user reviews skew positively. Although users aren't without their complaints, most customers find that Shopify is easy to use, intuitive, and offers useful features, both included in the software and available as add-ons from the Shopify App Store. Perhaps the most frequent positive point customers make is how approachable Shopify is even if you have no technical background or no previous experience with ecommerce.
In terms of negative comments, customers feel that Shopify can be pricey, especially if you have many transactions and use a third-party payment gateway. Additionally, some users write that although the availability of apps is helpful, these too can be expensive, especially if you need to add multiple integrations. Overall, however, even customers who include criticisms in their reviews still seem generally satisfied with Shopify.
3DCart vs. Shopify: Where 3DCart Wins
Taking into consideration everything we've discussed thus far in regards to 3DCart vs. Shopify—features, pricing, and user reviews—let's see where these two platforms truly stand out from one another. To start, here are two instances in which 3DCart comes out on top:
Included Features
Although both Shopify and 3DCart offer robust functionality with their platforms, 3DCart offers more built-in to their platform. The amount of features that 3DCart includes, even in their lowest level plan, is truly impressive. Even with the Startup Store plan, 3DCart gives you unlimited product variants, real-time shipping rates, one-page checkout, digital downloads, gift cards, reports and dashboards, saved carts, coupons and discounts, and a built-in blog. Some of these features, like gift cards and reporting, are only available with the Shopify plan and above, while others, like one-page checkout, require an add-on if you're using Shopify. Plus, all 3DCart plans include a free, customized domain name for your online store, which is not a feature you see very often.
Pricing
Even though Shopify and 3DCart have almost identical monthly pricing options, 3DCart's pricing stands out in a few ways. First, as we mentioned, they offer the Startup Store plan, which for only $19 per month (which is even less if you sign up for a year) not only allows you to set up your online store, but also includes a variety of advanced tools to help you manage your operation. As for Shopify, on the other hand, their lowest level plan that gives you the ability to create an online store is Basic Shopify, which costs $29 per month. Although Shopify offers the $9 Lite plan selling on Facebook or an existing website, this plan cannot compare to what 3DCart offers in their lowest level plan.
Additionally, 3DCart offers more affordable online credit card processing options for their customers. Although Shopify can offer the convenience of their own payment platform, 3DCart provides over 100 processors for you to choose from, with no additional fees for transactions or integration. If you choose to use a processor besides Shopify Payments, on the other hand, you'll have to pay an additional transaction fee ranging from 0.5 to 2%.
Moreover, 3DCart partners with particular payment processors to offer discounted rates to merchants who qualify. With this program, you can receive rates ranging from 2.9% to 2.5%, depending on your plan—making payment processing equal, if not cheaper, to using Shopify's own payment platform with their software. And finally, because 3DCart has so many features built-in to their platform, there is less of a need to pay for add-ons, which is a frequent complaint amongst Shopify users.
3DCart vs. Shopify: Where Shopify Wins
Although 3DCart may have an edge when it comes to built-in features and pricing, there are other ways where Shopify has more to offer. Here are a few to consider:
Usability
We can't say it enough: One of the most beneficial aspects of Shopify is, without a doubt, how easy it is to use. By all accounts, it's quick and easy to get your store set up on Shopify, regardless of your skill level, technical, or ecommerce background. Shopify's themes are advanced and professional, and yet, they're still easy to customize using the Shopify web editor.
Although we wouldn't consider 3DCart difficult to use (unlike say, Magento vs. Shopify), the platform simply isn't as intuitive as Shopify. For example, unlike Shopify's drag-and-drop style editor, 3DCart has to be customized using HTML or CSS, which can make it unapproachable if you have little web experience. Additionally, the interface, speed of the system, and navigation are aspects frequently criticized in 3DCart user reviews.
Furthermore, even though 3DCart includes more built-in features, the vast integration capabilities available via the Shopify App Store also contribute to the platform's usability. If you want to increase your functionality, you have access to one central location where, more than likely, you'll be able to find a tool to meet your needs. Plus, unlike 3DCart, Shopify offers a fully functional mobile app—further adding to the usability of their service—allowing you to easily manage your ecommerce operations wherever you are.
User Reviews and Customer Support
The abundance of wholly positive reviews of Shopify certainly fairs well for their ecommerce platform. Once again, Shopify reviews are not without points of criticism, but generally, it seems like users are satisfied with their service, receive what they need from the platform, and would recommend it to others. These Shopify reviews, therefore, stand in stark contrast to 3DCart reviews. Although there are plenty of positive reviews about 3DCart, there are also those that are generally negative, as well as those that feel the platform is just okay. Taking all of these reviews into consideration, then, it's much easier to feel confident about Shopify's ecommerce solution.
Additionally, the dichotomy found in 3DCart reviews regarding customer service, although possibly explainable, is certainly reason for pause. If you're just starting an ecommerce business, customer support from your software provider can be integral to getting your store set up and running—making the negative reviews of 3DCart's support particularly worrisome. To this point, although you can find mixed reviews in regards to Shopify's customer support, most reviews are not so focused on this one aspect of their service.
Start Free Trial With Shopify
3DCart vs. Shopify: Which Platform Is Right for Your Business?
With all of the similarities between 3DCart and Shopify, it can be especially difficult to decide which of these ecommerce software is best for your business. At the end of the day, however, the platform that is right for your business will be the one that best meets your specific needs and budget. This being said, when it comes to 3DCart vs. Shopify, there's no reason to say that either is a bad choice–the better choice simply depends on your priorities.
If you place the greatest value in the usability of a platform—especially if you're new to site building and selling online—Shopify will probably be the better choice. On the other hand, if you have the ability to work a little more editing into your store with HTML and value an increased number of built-in options and features, you might choose 3DCart instead. Ultimately, if you truly can't decide between 3DCart vs. Shopify, you can test out both platforms. As we mentioned, Shopify and 3DCart each offer free trials, no credit card required. Signing up for a free trial and playing around with the software yourself will give you a clearer sense of which platform is right for your business.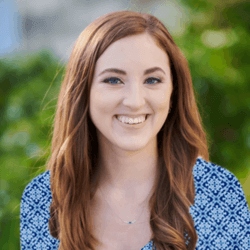 Senior Staff Writer
at
Fundera
Randa Kriss is a senior staff writer at Fundera.
At Fundera, Randa specializes in reviewing small business products, software, and services. Randa has written hundreds of reviews across a wide swath of business topics including ecommerce, merchant services, accounting, credit cards, bank accounts, loan products, and payroll and human resources solutions. 
Read Full Author Bio