Payment processing is an integral part of any small business—after all, it's the vessel that enables customers to compensate you for the product or service you provide. Choosing a payment processing company, therefore, is an important decision with many aspects to take into consideration. What kind of payments will you be able to accept? What fees will you incur with this processor? Will this processor be better for your business than top competitors?
With so many questions to answer and options on the market to choose from, you may not know where to start looking for a payment provider. How about looking into the processor that services the world's top companies like Spotify, Uber, and Etsy? The Dutch company Adyen provides payment processing services for these companies, and more, and is known for their all-in-one solution and international reach. But how does their service translate to small business owners? This Adyen review will help you determine just that. We'll go through the Adyen products, features, cost, as well as discuss top processing alternatives. This way, you'll have all the information you need to decide if Adyen is the right merchant service provider for your small business.
What Is Adyen?
Adyen is an omnichannel payment processing company—with their all-in-one solution, they provide merchants multiple ways to accept payments. Adyen payment services include a payment gateway for online payments, point of sale for in-person transactions, as well as integration abilities for in-app or mobile payments. Additionally, not only does Adyen offer businesses the tools for payment processing, but they also provide the merchant account necessary to receive payments.
To explain, with Adyen payment services, merchants are given access to the software application that allows them to accept credit cards and other payments. When a card is submitted as payment, therefore, Adyen processes the payment and the funds are sent to your business's merchant account. As the merchant account provider, Adyen covers the funds from your transactions, minus their fees, giving you access to your finances immediately, instead of you having to wait until your customers pay their credit card bills. Whereas some payment processors house all of their merchants' funds in one merchant account, Adyen provides a merchant account for each individual business.
This being said, as both a payment processor and merchant account provider, Adyen payment services allow business owners to accept a variety of payment methods in the way that works best for their particular business. As an all-in-one solution, Adyen offers the following products:
Adyen Checkout
With Adyen, you can accept credit card payments from all the major providers, Apple Pay, Google Pay, ACH debits, local payments, and more. Adyen's online payment solution is secure, PCI-compliant, and can easily integrate with your preferred device. Adyen allows for one-click payments as well as recurring subscription payments. With Adyen, integrating a checkout experience is fast, easy, and can be customized to your specific brand design. You can create Adyen checkout experiences for your website, as well as in-app and on mobile devices.
Adyen Point of Sale
For brick-and-mortar businesses, Adyen offers a point of sale solution that allows merchants to accept payments in person. With Adyen Point of Sale, you can securely accept the full range of payment methods around the world. Adyen's POS solution can be integrated through the cloud or through terminal API and is certified for both EMV and contactless payments. You can use the Adyen POS payment software with a variety of handheld, countertop, and portable Verifone terminals—with support services for point of sale and terminal integration provided through Adyen.
Adyen MarketPay
Adyen MarketPay is a payment solution designed specifically for marketplace businesses like eBay or Etsy. With Adyen MarketPay, marketplaces can customize their payment solution—choosing the features they need and integrating them with their current systems. Adyen allows marketplaces to accept all key payment methods, settle in their preferred currency, and pay out in over 25 countries. Additionally, Adyen MarketPay gives you the ability to customize how payments are split, funds are transferred, and payouts are made. MarketPay also has an automated onboarding and verification process for sub-merchants, giving them the capability to get set up quickly and easily and have access to their marketplace payments wherever they are.
Adyen Unified Commerce
Adyen's Unified Commerce solution gives merchants the opportunity to create a seamless shopping experience across multiple channels. Adyen Unified Commerce allows you to accept payments in store, in-app, and online, with a coherent setup that adjusts for language and currency and extends across channels and regions. This Adyen payment service can be used for mobile app checkout, mobile POS, in-app, and one-click payments. With the Unified Commerce solution, customers can buy online and return in store, you can enable shopper recognition and loyalty programs, accept contactless payments, and allow for the use of self-checkout kiosks.
Adyen Payment Features
Now that we've broken down the products that are involved in Adyen's all-in-one payment solution, let's further discuss the features of Adyen payment services.
Payment Methods
As we previously mentioned, Adyen allows you to accept the full range of payment methods, including international payments. With Adyen, merchants can accept credit cards, debit cards, wallet and electronic payments, and ACH direct debits. Adyen payment solutions work in over 120 currencies and more than 30 countries around the world.
Global Acquiring
Adyen enables businesses all over the world to accept payments and allows processing locally, as well as across borders. With Adyen's full ownership over the payment flow, you'll avoid the integration and operational costs of doing international business, like cross-border card network and interchange fees. You'll be able to accept payments locally, cutting out issuing bank surcharges, access all of your processing data in one place, and avoid having to manage multiple vendors for different global payment types.
Risk Management
All of Adyen's payment solutions include RevenueProtect, a customizable risk management engine designed to help protect against fraud using your business's transaction data. RevenueProtect tracks user behavior and transaction analytics, provides real-time cross-channel reporting, and allows you to create risk profiles based on your business strategy. With RevenueProtect, you can send your transactions through 3D Secure 2.0 for seamless online authentication, as well as enable an automated chargeback defense.
Revenue Optimization
To help businesses grow, Adyen offers RevenueAccelerate, a payments optimization toolkit that automatically tracks, tests, and optimizes every transaction in real-time. RevenueAccelerate tracks every part of the payment flow—covering payment gateway, acquiring, and risk—enabling businesses to maximize revenue by minimizing failed payments.
Customer Insights
With Adyen's Customer Area, you'll receive an analytics dashboard that displays payments data and reporting–ultimately giving valuable insight into customer behavior. The Customer Area combines data from all sales channels, across geographies, and gives you a detailed view of your payment flow. This dashboard can help you understand the success or failure of transactions by tapping into "payment response" data that comes directly from credit card networks. Furthermore, the Customer Area provides interactive and downloadable reports, as well as high-level overviews created based on your payment data.
Partners and Support
Adyen works with top technology partners around the world, allowing you to easily integrate with the tools you already use for your business. Adyen can integrate with platforms for ecommerce, billing, POS, and clienteling—including Shopify, Magento, Salesforce, and more.  To help merchants with their service, Adyen provides both documentation and support resources on their website. Additionally, you can file a support ticket with Adyen for assistance with a specific issue.
Adyen Payment Cost
For their payment services, Adyen charges a processing fee, plus a payment method fee per transaction. The specific fees vary based on region, but in North America, Adyen charges credit card fees based on an "Interchange ++" pricing model. Interchange ++ is a combination of the interchange fee charged by the bank that issued the credit card, the fee from the card network, and the applicable acquirer markup. For other methods, like wallet payments and ACH, the fees are specific to the respective payment method—Adyen lists the full breakdown of pricing based on payment method on their website. As an example, then, for use of a Mastercard, Adyen would charge their processing fee ($0.12) plus the Interchange ++ fees.
Adyen does not charge merchants monthly fees, setup fees, integration fees, or closure fees. Adyen requires a minimum invoice of $120 per month, which can vary based on transaction volume and region. Additionally, your Adyen account includes access to the risk and optimization tools mentioned above, the ability to connect multiple business bank accounts and work in multiple currencies, as well as a dedicated account manager and in-house support—all covered under their processing fees.
Adyen Payment Services: Pros
Taking into consideration the features and pricing we've discussed, how does Adyen compare to other payment providers on the market? Here are three benefits to using Adyen for your business:
Omnichannel Payments
Perhaps one of the greatest benefits of Adyen is their all-in-one payment solution. With Adyen payment services, you can process all kinds of payments in multiple ways, whichever fits your business best. Instead of having to work with different processors for a point of sale, payment gateway, and mobile payments, Adyen can provide all of these services with their solution. Additionally, in Adyen reviews on the internet, customers often comment that they like that Adyen is easy to integrate and customizable—allowing you to create a checkout that fits your business needs. Adyen payment services are also all-inclusive in that they provide security, optimization, and reporting tools, giving you the ability to make the most out of your payment processing.
Lack of Fees
Other than credit card processing fees (or other payment method fees), Adyen does not charge many of the fees you see from other payment processing companies. With Adyen, you don't have to pay setup fees, monthly fees, or fees for PCI-compliance. If you're a small business looking for the most cost-effective way to accept payments, it's beneficial to not only know what your fees will look like on a monthly basis, but where you can avoid unnecessary costs. Just as Adyen reviews frequently mention the flexibility of Adyen's service, they also report the benefit of the lack of fees you have to pay for this solution.
International Business
Adyen's payment solution makes it simple and inexpensive for you to accept payments online and do business across borders. Adyen operates in over 120 currencies and more than 30 countries—and with their service, you can process payments both locally and internationally. Adyen global acquiring allows businesses to optimize payments, keep costs low, and increase payment success rates. Furthermore, all of Adyen's business payment tools: RevenueProtect, RevenueAccelerate, and Customer Area, extend across sales channels and locations to provide protection and insights for your business regardless of where you're operating.
Adyen Payment Services: Cons
Although there are several significant benefits to choosing Adyen as a payment provider, there are drawbacks to consider as well.
Pricing
Although Adyen does not charge service fees and operates on what is considered one of the best pricing models—interchange plus—there are a few reasons why their pricing could be a drawback for business owners. First, Adyen's processing fees can certainly be considered confusing, especially when compared to competitors. The specific transaction cost depends not only on the geographic location, but also the payment method. As you can see by the pricing chart on Adyen's website, this is not the most comprehensible pricing structure, and depending on the business—determining the exact cost of Adyen's payment provider service could be difficult. Second, since merchants must meet a monthly minimum ($120 for U.S. businesses), Adyen might not be the most affordable solution for low-volume merchants. In fact, this point is specifically mentioned as a con in online Adyen reviews. Although Adyen offers great functionality and flexibility, smaller businesses who don't need everything Adyen includes might find a more specialized service at a lower cost.
Alternatives to Adyen
With all of the payment processing options on the market, you might find an alternative to Adyen that better suits your business needs. Here are two top competitors to consider:
Braintree
If you're looking for a payment service that offers many of the same benefits as Adyen, but with a clearer pricing structure, you might want to use Braintree Payments. Like Adyen, Braintree provides your business with payment processing capabilities, as well as a dedicated merchant account. Braintree offers solutions for processing a variety of payment methods online—giving you the option to use their "drop-in UI" or a custom UI for your website, mobile, or in-app payments. Braintree operates in over 130 different currencies and over 45 countries. Additionally, like Adyen, Braintree includes data, security, and authorization tools, as well as a solution for marketplace businesses.
In terms of pricing, Braintree operates on a simple pricing model—charging 2.9% + $0.30 per transaction with no minimums or monthly fees. Plus, Braintree gives you the opportunity to contact their sales team and develop a custom pricing structure based on your sales volume and business model. With their easy to use online payment solutions and transparent pricing, therefore, Braintree is a worthy alternative to Adyen.
Square
If, on the other hand, your business doesn't need a dedicated merchant account, you might consider using Square. Known for their user-friendly services and wide variety of options, Square offers POS solutions as well as online and mobile payments. Like Braintree and Adyen, Square provides flexible payment processing services with no fees and included analytics and reporting tools.
For brick-and-mortar businesses, Square provides a free point of sale software with a variety of different hardware integrations from magstripe and EMV card readers to Square stands and registers. Additionally, with the Square payments platform, you can customize payments solutions for your website, phone or tablet, and mobile app—as well as integrate with other software you already use for your business. Unlike Adyen, Square operates on a flat-pricing fee model, with the only variation depending on what terminal you use to accept payment. Transactions from an ecommerce site, for example, cost 2.9% + $0.30, whereas in-person transactions with Square POS hardware cost a flat 2.75%. Although Square fees are a little more complex than Braintree's, Square provides a full-range of flexible processing options for small businesses that don't need a specific merchant account—making them an Adyen competitor to consider.
Get Started With Square Payments
Adyen Payment for Small Businesses: The Bottom Line
Choosing the right payment provider for your business can be a difficult and tedious process—but ultimately, it's up to you to make the final decision. As the merchant services provider for some of the world's top companies, Adyen proves to be an appealing option for small businesses as well. Adyen's all-in-one payment solution, security and optimization tools, and lack of fees make their service particularly impressive. Although their pricing for transactions may be a little confusing, the overall cost seems to be fairly competitive—as long as your business can meet the monthly minimum. If you're still unsure, however, if Adyen or one of their competitors will best suit your business needs, we recommend signing up for free trials or test accounts (if available)—this way, you'll get the most reliable sense of the payment processor's functionality before making your final decision.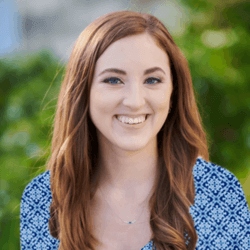 Senior Staff Writer
at
Fundera
Randa Kriss is a senior staff writer at Fundera.
At Fundera, Randa specializes in reviewing small business products, software, and services. Randa has written hundreds of reviews across a wide swath of business topics including ecommerce, merchant services, accounting, credit cards, bank accounts, loan products, and payroll and human resources solutions. 
Read Full Author Bio