How you accept payments is crucial to the way your business operates and makes money—which makes choosing a payment processor an important decision. Luckily, with the growth of the merchant services industry, there are now more providers than ever for small businesses, whether you're looking to accept in-person payments, online payments, or a combination of both. If you're looking for an all-in-one, tech-friendly payments platform, you may find yourself comparing Adyen vs. Stripe—two top solutions known for their online payment processing.
So, what can Adyen and Stripe offer your business, and how do these two payment processors differ?
We're here to help answer those questions. In this Adyen vs. Stripe comparison guide, we'll break down everything you need to know about these payment solutions, including features, fees, and user reviews—so that you can make an informed decision about which (if either) of these options is best for your business.
Adyen vs. Stripe Comparison, Summarized
Adyen
Stripe

Transaction Fees

Interchange ++ based pricing (processing fee plus a payment method fee per transaction)

2.9% + $0.30 per transaction for most online payments

Notable Features

Accept payments in 120 currencies and more than 20 countries
Emphasis on omnichannel payments and unified commerce experience
Advanced risk management and revenue optimization tools

Accept payments in 135 currencies and 25 countries
Includes Stripe Billing for invoicing and recurring payments
Advanced API tools
Additional services (Atlas, Sigma, etc.) available for associated costs

Merchant Account

Application process required for every business to receive a dedicated merchant account

Aggregates funds into a single merchant account; individual merchant account not required for businesses

Integrations

Over 60 partners including BigCommerce, NetSuite, Oracle, and Salesforce

Hundreds of partners including Xero, BigCartel, Zoho product suite, and Shopify

Mobile App

Currently only available for registered European businesses

Stripe dashboard mobile app available for monitoring payments on the go

Customer Support

Support available via email; dedicated account managers for each account

24/7 customer support available via phone, email, or chat

Best For

Midsize to larger businesses with high transaction volumes that want to make the most out of their payment transaction processes

Smaller businesses that need fast access to an easy-to-use solution, especially as a payment integration with another system
Overview
At a high level, when it comes to comparing Adyen vs. Stripe, these two payment processors are actually very similar. Both Adyen and Stripe serve the same overarching purpose—to help business owners accept and process payments in a way that works for them. With both of these payments platforms, you can accept a variety of different payment types, with limited fees, all while remaining PCI-compliant and secure. Plus, both Stripe and Adyen are particularly well-known for their online payment solutions.
However, even at a basic level, there's an important distinction to understand between Adyen and Stripe. Whereas Stripe is a payment service provider, also called a merchant aggregator, Adyen is a merchant account provider. Essentially, this means, when you use Stripe to accept payments, all of your funds will be deposited into a single merchant account, along with the funds of other businesses. Stripe will then transfer your funds (minus their fees) to your business bank account. As a payment service provider, it's much easier and faster to sign up for a Stripe account.
You only need your name, email, and password to create a Stripe account. Image source: Stripe.
With Adyen, on the other hand, you'll have to apply for an account and go through the underwriting processes necessary to receive a dedicated merchant account for your business—since Adyen is a merchant account provider. Although it may take longer to get started with Adyen, merchant account providers generally have fewer account stability issues in comparison to payment service providers.
Adyen vs. Stripe: Features
Keeping this initial distinction in mind, let's break down exactly what each of these payment solutions has to offer. Overall, both Adyen and Stripe are all-in-one payment platforms that provide many different ways to accept payments (and different types of payments). They're also highly customizable and include security, data, integration, and other tools to help you manage the entirety of your payments processes.
Adyen Features
Since Adyen is a merchant account provider, you'll have to complete a few additional steps to sign up and begin using their payment platform. However, once you have your account set up, you'll have access to everything that's included within their solution—meaning you'll be able to accept and process:
Debit and credit cards, including Visa, Mastercard, American Express, and Discover
Apple and Google Pay
Electronic payments and ACH direct debits
Local payment methods
International payments
Adyen's payment solution works in over 120 currencies and more than 30 countries around the world. Therefore, you won't have to integrate with multiple providers or local acquirers—instead, Adyen will allow you to accept everything through their platform, in multiple currencies, and receive your funds in the currency you prefer.
Here, you can see three different payment methods shown in Adyen's online checkout modules. Image source: Adyen.
Moreover, the Adyen payments platform is extremely customizable, giving you the ability to accept and process payments in the way that works best for your business. Along these lines, Adyen allows you to:
Accept digital payments via their checkout, whether you want a browser-based, in-app or mobile, link, or subscription-based checkout
Integrate your checkout by dropping in a pre-created module , adding components and creating your own payment form, using API, or adding a pay-by-link component
Customize your checkout in terms of payment flows, layouts, advertising, languages, tax, tipping, receipts, and more
Accept in-person payments through the Adyen POS solution by integrating this software through the cloud or terminal API
Create your own marketplace payment experience to accept payments online through a platform like eBay or Etsy
Develop a unified commerce experience across multiple sales channels to accept payments in-store, online, etc.
Use their API technology to issue physical and virtual payment cards designed for your business
Overall, these are just the highlights of the different ways Adyen facilitates payment processing for your business. Plus, Adyen also includes a variety of related tools and capabilities, such as:
Advanced, customizable fraud detection and prevention systems
RevenueAccelerate toolkit to optimize transactions and revenue
Customer area to view all of your payments data and generate downloadable reports
Integration plug-ins within their partner network, including ecommerce platforms, POS systems, CRM systems, etc.
Multiple user access with role designations
Customer support via email and self-service support through their support center and documentation resources
Here, you can see some of the data points that Adyen tracks through their RevenueAccelerate toolkit. Image source: Adyen.
As you can see, through their wide range of detailed features, Adyen moves beyond the basics of payment processing and offers an advanced platform that truly focuses on optimizing the actual payment process in terms of customization, acceptance, and security—allowing you to get the most out of your transactions.
Stripe Features
How do the Stripe features compare to Adyen? First, since Stripe is a payment service provider, you'll be able to sign up and start using your account in just minutes—with access to all of the standard features of their payments platform.
Overall, Stripe allows you to:
Accept all major credit and debit cards
Accept Apple and Google pay, as well as other digital wallets
Accept local payments in multiple countries, as well as ACH debits
Accept payment methods from around the world with the Stripe Sources integration
With Stripe, you can process charges and display prices in a customer's preferred currency, but receive payouts in your preferred currency. Stripe works with over 135 currencies and over 25 countries.
Here is an example of a checkout page created using Stripe. Image source: Stripe.
In addition, like Adyen, Stripe gives you the ability to customize your payments solution, offering the option to:
Design or build your own custom payment form for desktop, tablet, or mobile using Stripe's custom UI toolkit
Embed a payment form for desktop, tablet, or mobile on your website
Drop Stripe's smart payment page into your online shopping cart checkout flow
Accept in-person payments using Stripe Terminal
Create a customized payment solution for your marketplace or platform using Stripe Connect
Use Stripe Billing to send custom invoices and accept payments from customers and set up recurring payments
Integrate directly with ecommerce plugins for top open-source solutions like Magento, WooCommerce, and Drupal
Moreover, to manage your payments flow and overall processes, Stripe includes:
Authentication and authorization systems to optimize revenue
Stripe Radar machine learning fraud system to identify and prevent fraud
Dynamic 3D Secure additional fraud protection
Dispute handling
Financial and payments reporting through the Stripe API and dashboard
Accounting support to sync your Stripe data with your accounting ledger
Dashboard to view and manage all data, as well as manage refunds, fraudulent charges, and disputes
Dashboard mobile app to track and manage your payments on the go
Multiple user access with specific roles and permissions
Integrations with a variety of business solutions from accounting software to ecommerce platforms to point of sale and more
24/7 customer support via email, chat, or phone
Finally, on top of everything that's included within the standard platform, Stripe also offers add-on services or more advanced levels of certain built-in services, that require additional costs.
These services include:
Custom or Express version of Stripe Connect
Radar for Fraud Teams for advanced fraud protection
Chargeback protection
SQL-powered business data through Stripe Sigma
Stripe Atlas for services related to starting a business
Stripe Issuing to create and distribute physical and virtual cards (currently invite-only)
Premium support
Here is an example of a Stripe dashboard with an overview of payments data. Image source: Stripe.
Ultimately, whereas Adyen concentrates more on optimizing the "behind-the-scenes" of the actual payment process, Stripe more wholly focuses on the front-end experience, as well as some of the broader operations related to payment processing. As you'll see on the Stripe website, they market their service as the "complete toolkit for internet business," where Adyen "create[s] seamless payment experiences."
In this way, you can see how Stripe's features aren't necessarily designed for the most advanced payment processing, but instead to accommodate payment processing in conjunction with other business services. It's for this reason, perhaps, that Stripe is a common payment processor to be built-in to other tools, such as POS systems, ecommerce platforms, etc., as opposed to Adyen.
Adyen vs. Stripe: Fees
Now that you have a better sense of how Adyen and Stripe compare in terms of features, let's break down how they stand up against one another in terms of fees. Luckily, both Adyen and Stripe are upfront and transparent about their pricing and fee structures (which is not the case for all merchant service providers)—so you'll know exactly how much it will cost you to accept payments using either of these platforms.
Adyen Fees
With Adyen, the only fees you'll pay are transaction fees. Adyen prices their transaction fees on what they call an interchange ++ model—meaning they charge a processing fee plus a payment method fee per transaction. In other words, their transaction fees are a combination of the interchange fee (which is composed of the fees charged by the card issuer and the card network) and the applicable acquirer markup.
As an example, if you're a North American merchant processing an American Express credit card, you'll pay the $0.12 processing fee, plus 3.95% payment method fee on that transaction. This being said, although interchange-plus is considered the most affordable pricing model for transaction fees, it's also one of the most complex. Your fees will vary based on the card, network, etc., as well as location—the fees for European merchants will not be the same as those for North American merchants.
Nevertheless, Adyen breaks up all of their interchange ++ fees on their website to help you understand how you're charged for each type of transaction.
With all of this in mind, Adyen doesn't charge many other fees. They don't charge setup fees, integration fees, closure fees, or monthly fees. Once you receive your account, you'll have access to a dedicated account manager and in-house support, all risk and optimization tools, as well as the ability to connect multiple bank accounts and use multiple currencies—and you'll only pay those credit card processing fees.
It is worth noting, however, that Adyen requires a minimum invoice of $120 per month—this number can also vary based on transaction volume and region.
Stripe Fees
Like Adyen, overall, you'll only pay transaction fees when using Stripe. Unlike Adyen, however, Stripe's pricing model is flat-rate—meaning you'll pay the same rate based only on the type of transaction. To explain, Stripe charges the following for online payments:
2.9% + $0.30 per transaction for debit and credit cards (plus an additional 1% for international cards)
0.8% per transaction for ACH direct debit, credit, or wire transfers (with a maximum of $5)
2.9% + $0.30 per transaction for most local payments[1]
0% for your first $1 million of recurring billing revenue; after that, 0.5% on recurring charges
For accepting in-person payments, the fees are simply 2.7% + $0.05 per transaction (plus an additional 1% for international cards). You will, of course, also need to pay for a compatible card reader to accept in-person payments—Stripe offers two options, one for $59 and one for $299.
Like Adyen, Stripe doesn't charge setup fees, monthly fees, cancellation fees, or any other similar fees for all of the features that are included in their standard payments platform. They will, however, require a $15 chargeback fee for disputed payments.
Plus, if you decide to take advantage of any of the add-on services mentioned above, you'll have to pay the associated Stripe fees for those tools:
Custom or Express version of Stripe Connect: Pricing starts at 0.25% of account volume, per account fee may apply
Instant payouts: 1% of payout amount
Scale version of Stripe Billing: Pricing starts at 0.8% on recurring charges
Radar for Fraud Teams: $0.02 per transaction for accounts with standard pricing; $0.07 per transaction for custom accounts
Chargeback protection: 0.4% per transaction
Stripe Sigma: Pricing starts at $0.02 per charge; infrastructure fee may apply
Stripe Atlas: One-time cost of $500, plus ongoing costs of running a company
Premium support: Pricing starts at $1,800 per month
With all of this in mind, it's also important to note that unlike Adyen, Stripe does not require a minimum monthly invoice. They also offer a customized package (with interchange pricing and volume discounts) for businesses with larger payments volume or unique business models. You can contact the Stripe sales team for more information about a custom package.
As you can see, although Stripe and Adyen are both fairly limited in their fees, each provider operates under a different pricing model. While interchange-plus is typically considered the most affordable pricing model for transaction fees, there are also benefits to flat-rate pricing—simplicity, easy to predict, no variation based on card network, etc. Ultimately, it's difficult to determine, objectively, whether Stripe or Adyen offers the cheapest credit card processing—this will largely depend on how your business accepts payments, the types of payments you accept, and your transaction volume.
Adyen vs. Stripe: User Reviews
When comparing two fairly similar products, like Stripe vs. Adyen, it can often be useful to research user reviews and see what customers have to say about their experience with the platforms.
Overall, based on our research, most users have had positive experiences with both Stripe and Adyen. It's also worth noting that, on the whole, there seems to be more user reviews of Stripe than Adyen available online. Nevertheless, Adyen user reviews highlight a few common themes. Many users feel that Adyen is easy to set up and use and particularly like this service because of its customization, international reach, and ability to accommodate multiple sales channels.
In terms of criticisms, Adyen reviewers would like to see better and more customizable reporting tools. Additionally, some reviewers mention that Adyen is not ideal for smaller businesses with a low volume of transactions, as it can be expensive, especially considering the minimum monthly invoice amount.
With Stripe, on the other hand, user reviews often focus on the platform's easy and vast integration options, simple checkout capabilities, and reliability. Many users also highlight Stripe's API tools, as well as how fast and easy it is to get set up and start accepting credit card payments online with Stripe.
Users who have critiques of the Stripe platform often mention that the Stripe fees can be expensive, especially for high-volume merchants and those businesses that are using their extra features. In addition, some merchants feel that the API tools are too complex and they'd like to see a greater level of approachability for those without a development background.
This being said, however, business owner Marc Aschoff of TriBeCa Beverage Company told Fundera that the cost of Stripe is worth it for his business. He said: "Our company uses Stripe and [has] processed almost all of our sales in Stripe. At one point we started to use another merchant processor to save money… however, so far,  it seems like [Stripe] is superior for our needs… so we went back because of the versatility they offer and ease of use. Ultimately, saving money is appealing, but I felt Stripe had a better product."
Adyen vs. Stripe: How They Compare
So, keeping all of this information in mind, you should have everything you need to evaluate this Adyen vs. Stripe comparison. When it comes down to it, as similar payments solutions, both Adyen and Stripe have their benefits (and drawbacks). This being said, however, there are a few ways in which Adyen stands out over Stripe, and vice versa.
Adyen Benefits
On the whole, Adyen stands out over Stripe in terms of their specific focus on the actual "process" element of payment processing, their omnichannel options, and their interchange-plus pricing model.
Although Adyen may not be able to offer as many integrations and additional tools as Stripe offers, their solution is highly focused on ensuring that you accept payments securely, quickly, accurately—ultimately, with the goal of gaining your business the most revenue. In this way, if you're looking to get the most out of your transactions, Adyen is going to be a top choice.
Additionally, even though both Adyen and Stripe can accommodate credit card processing (as well as other payment types) for a variety of different channels, Adyen seems much more equipped to not only customize, but also connect the payment experience from platform to platform. This being said then, if you're looking to create a seamless, consistent payment experience across sales channels, Adyen will likely be worth exploring.
Finally, although Adyen imposes a minimum monthly invoice requirement, they also operate on the most ideal (as it's typically the most affordable) pricing model, interchange-plus. Again, interchange-plus is often confusing due to the different fees listed on your statement and the way these fees correspond to different transactions; however, on the whole, you'll likely pay less in fees with interchange-plus pricing than with flat-rate pricing.
With all of this in mind, it seems that Adyen is probably best suited for midsize to larger businesses that need to accept online payments (or even payments across multiple channels), that also have higher transaction volumes and can largely benefit from Adyen's risk management and transaction optimization tools.
Stripe Benefits
Stripe, on the other hand, stands out over Adyen in terms of usability, API tools, and connections to other business services.
Although user reviews of both Adyen and Stripe highlight how easy these platforms are to use, Stripe is more easily accessible in a few ways compared to Adyen. First, as a payment service provider, it's much faster and simpler to sign up for a Stripe account and get started accepting payments. With Adyen, you have to go through an account application process, which may be a barrier to entry for some business owners. Additionally, Stripe offers 24/7 customer service in three different ways, on top of online resources and documentation—meaning business owners have much greater access to getting their questions answered and help they need.
Moreover, as we've discussed throughout this review, Stripe's API tools are truly impressive. Although this may not seem as accessible if you don't have developer experience, Stripe's API-focused approach means greater flexibility, a variety of integration options, and notable scalability, especially for tech businesses. Ultimately, you may not be able to take full advantage of everything Stripe has to offer without a development resource; however, Stripe makes it simple to work with the basics to create the solution you need.
Finally, where Adyen succeeds in process optimization, Stripe succeeds in creating a tool that goes beyond the realm of payments. Stripe focuses largely on integrations, connecting with a variety of top systems (Squarespace, Xero, Zoho, BigCommerce, etc.) across a range of product categories. In addition, Stripe offers a handful of add-on services that Adyen does not and seems to be continuously expanding their product suite with options for issuing cards, managing expenses, and even finding financing.
Therefore, Stripe is likely best-suited for smaller businesses that need fast access to an easy-to-use payments solution to process online payments, as well as those looking to connect an online payment processor to their ecommerce platform or other business system. Plus, although Stripe may or may not be more expensive than Adyen, the easy-to-understand, flat-rate pricing is appealing to many business owners, especially lower-volume merchants.
The Bottom Line
At the end of the day, only you can decide whether Adyen or Stripe is best-suited for your payment processing needs. Ultimately, both of these providers offer comprehensive payments platforms that encompass a variety of payment types, acceptance methods, and related tools.
This being said, however, if you're looking to accommodate a high volume of transactions at the most affordable costs with the most advanced tools for optimization, Adyen will likely be the better solution for you. On the other hand, if you're looking for a fast signup process, simple flat-rate pricing, and an easily integrated payment solution, it's likely Stripe will be better-suited to meet your needs.
It is worth noting, though, if you're looking to first and foremost accept in-person payments, it's very likely that neither Stripe nor Adyen is the right solution for your business. In this case, you might explore payment processors with greater POS capabilities, like Square, for example.
Ultimately, if you're having trouble deciding between Adyen vs. Stripe, you can always sign up for a free Stripe account and test the platform for yourself. Plus, although you won't be able to actually accept and process payments, Adyen allows you to sign up for a test account as well.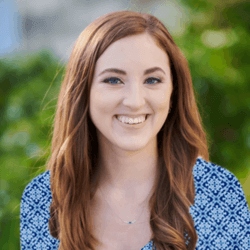 Senior Staff Writer
at
Fundera
Randa Kriss is a senior staff writer at Fundera.
At Fundera, Randa specializes in reviewing small business products, software, and services. Randa has written hundreds of reviews across a wide swath of business topics including ecommerce, merchant services, accounting, credit cards, bank accounts, loan products, and payroll and human resources solutions. 
Read Full Author Bio