What Is the Aloha POS System?
The Aloha POS system is one of the most widely used restaurant POS systems in the industry. The Aloha POS offers three terminal options, along with multiple mobile POS options for you to choose from. Unfortunately, to access information on Aloha prices, you'll need to ask for a demo from their sales team. That said, many Aloha POS reviews from customers cite steep prices as one of the biggest downsides of this POS option.
If you own a restaurant, cafe, bar, or any type of food-serving establishment, you know the importance of a point of sale system. Not only does your POS allow you to process payments, but it also gives you the ability to take and execute orders as well as manage both your employees and customers. Choosing the right point of sale, therefore, is a weighty decision—taking cost, functionality, and usability into consideration. If you're exploring the different restaurant POS options then, you might look into Aloha POS.
A product of NCR, Aloha point of sale services over 75,000 restaurants around the world. Is this the best option for your restaurant or food-service business? This Aloha POS review will help you decide. We'll break down the capabilities of the Aloha restaurant POS software, the Aloha hardware options, as well as cost and customer reviews—ultimately, giving you the full picture you need to make the right decision for your business.
Aloha POS System: An Overview
As we mentioned, the Aloha POS is a point of sale system designed specifically for restaurants and other food service establishments. As such, the Aloha point of sale software gives restaurant owners the ability to take and process orders, accept and process payments, and overall manage the whole of their business operations. NCR offers a variety of different Aloha POS hardware options, including traditional countertop and handheld terminals.
NCR Aloha POS System: Software Capabilities
Now that you're familiar with the basics of the NCR Aloha POS system, it's time to start looking at the details. Unfortunately, there isn't much information available on Aloha POS prices or many of the crucial details of your Aloha restaurant POS options. That said, NCR does provide a pretty lengthy list of all the things that Aloha point of sale systems are capable of doing for your business. Here are some of the Aloha POS software features:
Orders and Fulfillment
With the Aloha POS software and hardware (whichever you choose), you can take and process customer orders in the way your business requires—whether your restaurant needs to accommodate quick service, fast casual, table service or bar operations. With Aloha point of sale, you can manage your menu, create food order modifications, and prompt sale suggestions. You can enable takeout and delivery orders, even working with complex pizza and wing functionality. Additionally, the Aloha POS system gives you the ability to automate kitchen scheduling, integrate loyalty programs and gift cards, and store customer information. Aloha point of sale also offers check-splitting and seat-by-seat payments, multilingual versions, and store location management.
Payment Processing
The Aloha restaurant POS software gives you the capability to accept credit card payments (including EMV chip cards), as well as cash, debit cards, and mobile wallet payments. Payment processing with Aloha is secure, containing both point-to-point encryption and tokenization. In addition, with Aloha POS you receive end-to-end transaction support on payments, as well as multi-level integration with direct connections to all major credit card associations.
Employee Management
The Aloha POS system provides you and your employees with the tools necessary to manage time and responsibilities. Aloha POS includes a training order mode for new servers, time clock capabilities and alerts for overtime, and server management systems. Additionally, the Aloha POS has tips sharing functionality, making it easier for employees to divvy up checks fairly.
Site and System Operations
Since Aloha POS is a cloud-based application, you have access to your restaurant operations wherever you have an internet connection. You can remotely monitor your systems, as well as centralize management of your menu, promotions, items, and price changes across databases. Additionally, you can automate your file system, secure one-click access to site systems, set up multi-factor user authentication, and manage users, security alerts, and communications. Furthermore, Aloha gives you the ability to work with over 250 of their certified technology partners to increase your capabilities with third-party application integrations.
Mobile Tools
If you're on-the-go or managing your time between restaurant locations, you can check in on your operations using the Aloha POS mobile app. With this app, you have access to your business's performance and metrics including net sales by hour, employee working hours, and inventory levels. You can also see tables, number of guests, full check details, staff clocked in, and more. This mobile POS app gives you the ability to set up alerts to notify you of particular issues that need attention.
Reporting
With your Aloha POS dashboard, you have access to sales, product, and employee reporting information. You can compare and contrast your restaurant data points across multiple stores and time periods, look at operational targets vs. actuals, see product trends and changes, and calculate labor costs by month or as a percent of sales.
For access to more in-depth information, you can request a demo from the NCR Aloha sales team.
Aloha POS System Hardware
To complete your point of sale system, you can choose from a variety of Aloha hardware terminals to run your POS software. NCR offers two main categories of hardware: traditional countertop terminals and mobile POS terminals.
Countertop Terminals
Aloha POS can be run on three types of central terminals, which NCR refers to as 10-inch, 12-inch, and 15-inch terminals.[1] The 10-inch terminal, or PX10, runs on Windows 10 or Android and has an LED backlist LCD glass screen and touch technology. You can mount a seven-inch display on the back of the PX10 so that customers can visually track their order as it's entered. The 12-inch terminal, or the P1235, is a faster, more energy efficient countertop hardware. The P1235 has more connectivity options, LED color, and a flat-front project capacity touchscreen. Lastly, NCR offers three varieties of the 15-inch terminal—the P1532, the P1535, and the XR7. All three of these hardware options are built for value-based, mainstream, and high performing operations.
Mobile Terminals
For more flexibility with your POS system, NCR offers two mobile hardware options. First, they have the NCR Orderman handheld device, which can be used for table-side ordering. The Orderman uses radio frequency to operate throughout your restaurant. Next, you can use the NCR 7779 tablet, which includes eight-inch and 10-inch Windows tablet PC and accessories. Like with the Orderman, the 7779 tablet allows you added mobility and flexibility to your restaurant operations. This POS terminal also comes with built-in near field communications for contactless tags and non-payment cards.
Finally, NCR also offers hardware peripherals to use with your different terminals including receipt printers and site controllers.
Aloha POS Price
What does it cost to use Aloha POS for your business? Unfortunately, NCR does not provide any pricing information for the Aloha restaurant POS on their website. Therefore, to determine the Aloha POS price, you'll have to reach out to the NCR sales team and talk to them directly. That being said, however, there a few pieces to keep in mind that will contribute to the overall cost of Aloha.
First, there's the software cost. Some POS providers charge you a monthly fee to use their software, whereas others, like Square POS, offer a free software option. Second, there will be the cost of the hardware you choose. The cost of hardware can range, but generally, the more traditional countertop terminals are more expensive than the handheld mobile devices. Finally, you'll want to consider your payment processing. Once again, the fees associated with accepting credit card payments can vary based on the provider and their pricing structure, but you can expect to pay a fee per transaction. Overall, these three factors will certainly contribute to the price of Aloha POS, but the only way to get more specific is to work directly with NCR.
What Customers Have to Say: Aloha POS Reviews
Sometimes, when you're searching for a financial product for your small business, overviews and guides can only tell you so much—as a result, many business owners want to read through Aloha POS reviews from customers who are business owners just like them.
With that in mind, we combed through Aloha POS reviews from customers and we've synthesized some common themes to give you a good idea of what business owners think of this POS system option. So, without having to parse through all of the Aloha POS reviews from customers on the internet, you can get an idea of the reasons business owners like you would or wouldn't recommend Aloha POS systems:
Positive Aloha POS Reviews
Generally speaking, Aloha POS reviews from happy customers tend to focus on how user-friendly this POS system option is. Employees are able to ring up customers quickly and accurately. Plus, Aloha point of sale systems are able to handle more complicated orders like split tabs or checks by seat.
On top of that, because so many restaurants, bars, and cafés use Aloha POS systems, most employees you hire will be familiar with the ins and outs of the Aloha POS manual. Consequently, you won't necessarily need to worry about setting up a thorough restaurant POS system training for every new employee you onboard, especially if you tend to hire based on previous experience.
All in all, because Aloha restaurant POS systems are so widely used across the industry, the main advantages that they come with will derive from that ubiquity.
Negative Aloha POS Reviews
However, for every happy customer writing an Aloha POS review, there are also quite a few unhappy customers doing the same thing. So, what do negative Aloha POS reviews tend to focus on?
First, and perhaps most importantly, many negative Aloha POS reviews complain about Aloha prices. Though there are very few details on Aloha POS prices online—including on the NCR website—it is worth noting that many customers say they are unhappy with the pricing.
Another pain point that many users seemed to encounter is with Aloha POS support. Many reviewers say they were unsatisfied with the service they received from Aloha support staff. So, if you anticipate needing help with setting up or optimizing your new Aloha point of sale system, these complaints are something to keep in mind before purchasing one.
Overall, the main focus of most negative reviews that customers leave about Aloha POS systems is that the support doesn't measure up to the cost that the Aloha POS entails. As a result, most Aloha complaints will cite both of these downsides.
The Top 2 Alternatives to the Aloha POS System
Not quite convinced that the Aloha point of sale system is the right fit for your business?
Whether you're looking for a POS system for your restaurant or your retail store or your farm stand, you've got a lot of options to choose from. And if you have even the slightest hesitation toward the Aloha restaurant POS, then you should shop around and consider your alternatives. Only then will you know how Aloha compares, and whether or not it's the best option for you.
Here are our picks for the top two alternatives to the Aloha POS system:
Square POS
In contrast to Aloha, Square POS systems have few barriers to entry—namely, Square POS systems offer more affordable options than Aloha POS systems.
If you don't already use Square for your small business's transactions, you've almost certainly come across a Square POS as a consumer. Because of the affordable, straightforward, and transparent POS systems that Square offers, they're a favorite of small businesses everywhere. Additionally, Square offers a POS software specifically for restaurants, aptly called Square for Restaurants.
This software will cost you a monthly fee, but it will include advanced restaurant management functionality, as well as a low in-person transaction fee of 2.6% + $0.10. Generally, Square processing fees will depend on the type of transaction and how it's made, but they will be flat-rate and easily accessible online.
As for hardware, the cost of Square POS hardware can range anywhere from free to $999, depending on the specific terminal you choose. Conversely, Aloha prices for software, hardware, or payment processing aren't even available on the NCR website.
Be sure to note, though, that four of the five POS hardware options that Square offers will also require an additional device—like a tablet or a smartphone—to function. As such, if your business doesn't already have access to one of these devices, you'll need to calculate that into Square's total cost for your business.
Sign Up for Square for Free
Clover POS
Similarly, Clover POS systems offer more affordable POS system options, and they're much more transparent about costs than Aloha POS systems are. Unlike Square POS, however, none of the Clover POS systems will require you to come to the table with a smart device for their POS systems to be fully functioning.
Clover POS systems come with transaction fees that start at 2.3% + $0.10 and their hardware ranges in price from $59 all the way up to $1,499. You'll also have to pay for a Clover software plan, which will set you back either $14 or $29, depending on which plan you go for.
Though Clover is slightly newer to the scene, their comprehensive POS systems are so intuitive as to give incumbent names like Square and Aloha a run for their money.
Open A Clover Account
The Verdict on the Aloha Restaurant POS System
Now that you've made it through our review of the Aloha POS system—and its top competitors—what's the verdict?
Well, with the little information that we do have, we can tell that the Aloha system can't quite compete with newcomers like Square and Clover. Additionally, the very absence of information is another downside to this POS system option—if you're not able to easily access transparent, straightforward stats about any financial product, then you might decide to lean toward their more forthright competitors.
All in, you'll be the ultimate decider on the verdict on whether Aloha point of sale system is right for your business. So, if you're convinced an Aloha system could be a fit for you, be sure to contact the NCR sales team to gather more information before purchasing it.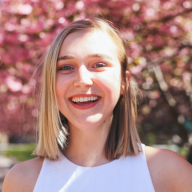 Contributing Writer
at
Fundera
Maddie Shepherd is a former Fundera senior staff writer and current contributing writer for Fundera. 
Maddie has an extensive knowledge of business credit cards, accounting tools, and merchant services, but specializes in small business financing advice. She has reviewed and analyzed dozens of financial tools and providers, helping business owners make better financial decisions. 
Read Full Author Bio