When you're starting your new business, it's often difficult to know what to do first. There are so many large and small tasks to attend to that you might not think about your small business checking account options right away. But it's important to make sure you have your finances in order, and to pick a bank that's right for you. You might be thinking about opening a Bank of the West business account, and want to know what options are right for you.
The good news is that a Bank of the West business account offers you several advantages, chief among them being their accessibility throughout the Midwest and the West. But that's not all that Bank of the West offers: In fact, you'll get some great online banking features in exchange for low monthly fees, as well as affordable balances that will keep you from paying them altogether.
Bank of the West business accounts offer plenty of advantages, but there are also a few competitors out there to consider, depending on your location and needs. We'll help you figure out what account is best for you, and what to look for no matter where you opt to do your small business banking.
What to Know About Bank of the West Business Accounts
As with most business checking account options out there, Bank of the West business accounts come in three sizes. Classic Business Checking offers you the basic slate of business banking features in exchange for low monthly balance requirements and fees, Choice Business Checking takes the entry-level account a step further with additional benefits and a slightly higher minimum balance requirement to waive the monthly fee, and Analyzed Business Checking is designed for larger businesses that need customized banking solutions to help move them forward. Here's what each Bank of the West business account provides.
Bank of the West Classic Business Checking
Bank of the West Classic Business Checking is designed to help new businesses set up and manage a straightforward, no-frills business checking account. The account provides daily banking convenience through its branches and online banking platform, and comes with a low monthly minimum balance requirement to make it easier for smaller companies to avoid paying a monthly fee to manage their account.
Classic Business Checking offers 100 free transactions per month, with each additional transaction costing $0.50. This account also lets you deposit $2,500 in cash on a monthly basis, with additional deposits costing $0.20 per $100 placed into your account. The monthly fee of $10 gets waived with a minimum daily balance of at least $3,000, or a combined average monthly balance of $6,000 through linked money market, savings, or CD balances. This makes Bank of the West Classic Business Checking a great option if your company's financials are fairly straightforward, and if you can meet the monthly service charge waiver requirements.
Bank of the West Choice Business Checking
Bank of the West Choice Business Checking builds upon Classic Business Checking by offering a broader array of options—both in terms of deposits and transactions as well as additional ways to waive the account's monthly fees. With Bank of the West Choice Business Checking, you'll get unlimited deposit and withdrawal transactions, as well as $10,000 in free cash and coin deposits every month. Additional deposits cost the same $0.20 per $100 as Classic Business Checking when you deposit physical currency.
Better still, Bank of the West Choice Business Checking lets you skip the $20 monthly service charge through a broader array of qualifying conditions. You can skip the fee with a minimum daily balance of $6,000 and a combined average monthly balance of $15,000 in linked money market, savings, or CD balances. You can also skip this fee if you take advantage of at least three Bank of the West banking features. These include merchant services, a business credit card, electronic deposit services, or payroll services. If you choose one of these services only, you'll get a $5 rebate on your monthly fee. If you choose two, you'll get a $10 rebate every month. Add it all up, and this account comes with some pretty great perks without requiring much in return.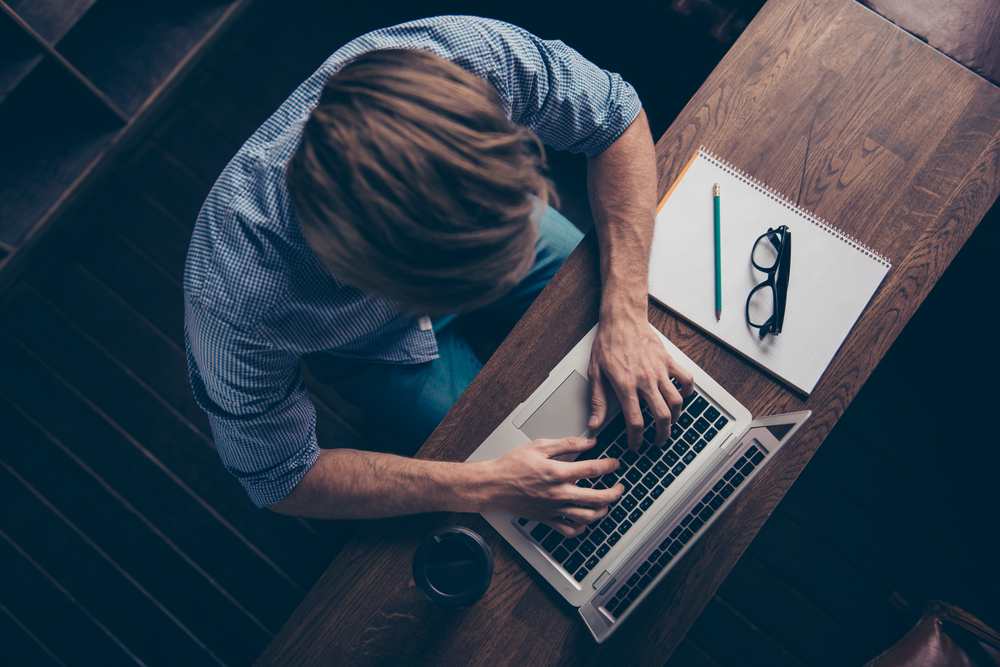 Bank of the West Analyzed Business Checking
Bank of the West Analyzed Business Checking is the top-tier option for more custom-fit banking options. These accounts are best suited for larger businesses that have more complex banking needs, as it offers customized solutions that are unique to your company. There's no set monthly service charge; rather, any monthly fees are calculated based on your individual checking account balance, as well as the volume of transactions and services you use every month. This means that you'll get a custom number for not only your monthly charges but also for the number of transactions and cash deposits you make every month as well.
This account may not be right for everyone, particularly if your business is in its early stages or doesn't need the level of support and customization that Analyzed Business Checking provides. If you think this account might be right for you, we recommend reaching out to your local Bank of the West branch for more information.
How to Choose the Right Bank of the West Business Account for Your Company
Now that you've got the lowdown on each Bank of the West business account available, let's dive into the factors that can help you determine which one is the best fit for you. These considerations transcend individual bank account options, and hold true for any kind of checking account you might look to open at any bank. Thankfully, the universality of these factors means you can choose the right account for you, regardless of the business bank you choose. Here are the top questions to ask yourself before diving in.
Determine What You Need From Your Bank
Finding the right business bank account is similar to picking the right real estate or business entity—you want to make sure that you're signing up for something that's the right size and structure for your needs. If you opt for an introductory-level account but need more features than it provides, you may end up leaving perks and features on the table. Worse yet, you may end up paying more for transfers and deposits than you need to.
If you pick an account that has a monthly or daily balance requirement that might be out of your range, check to see if you need the number of transfers of account perks that come along with it. When in doubt, pick a smaller account and upgrade your account when the time is right. Most business banking providers are happy to set you up with a bigger, more feature-rich account down the line, so don't be afraid to pick a more basic account to get started.
Forecast Your Monthly Balance
The best way to determine your banking needs begins with good cash flow and revenue forecasting. Forecast how much money you expect to have in cash reserves every month, as well as the number of transactions you think you'll need. Your checking account should give you the biggest bang for your buck, so make sure you pick an option that provides you with as many free perks as you can in exchange for an average monthly balance that you know you can maintain.
Having a solid picture of your company's daily and monthly financials isn't just great for picking the right checking account, either. These numbers will help you apply for small business loans, business credit cards, and other monetary considerations down the line. You can always tweak your forecasts, but it's crucial to get even the most basic calculations underway as soon as possible. You'll be glad you did, particularly as your company takes off and you have less time on your hands to do so later.
Plan Ahead
It's important to pick the right account for your immediate needs, but don't forget to consider your long-term business objectives, too. What works today might not work tomorrow, particularly when it comes to your banking setup. Choose a bank that has accessible locations in the areas where you might look to expand. That way, you'll know that you can get support around the block, rather than two towns away. And don't just think about physical growth either; the best bank for your business will also offer you growth opportunities within their bank account options, too. Choose a banking partner that can accommodate your company's growth through incrementally larger accounts. Consider what the higher-tier accounts offer to clients, and make sure that these accounts can also provide value to you as your business's needs evolve.
Top Alternatives to Bank of the West Business Accounts
Your small business has plenty of banking options to choose from, and a Bank of the West business account might not be the right option for you. This is particularly true if you need specific perks that Bank of the West doesn't provide, such as unlimited transfers and a robust online banking system without high minimum daily balance requirements. You might also want to look elsewhere for an account if you plan to set up shop in locations where Bank of the West doesn't have branches or ATMs, which is the case on the East Coast or certain states in the Midwest.
Here are a few options that might be a better fit than Bank of the West. These alternatives are great for companies that are digitally focused or could benefit from banking with an institution with a bigger geographic footprint across the country.
For Online and Digital Businesses: Azlo Business Checking
Azlo Business Checking is a unique alternative to a Bank of the West business account. Azlo is an online-only business bank, which means that there are no physical branches. Everything related to your Azlo account happens online, including the application process and daily banking.
Azlo is pretty unique in this space, as one of few online-only business bank options out there (Axos Bank being the other predominant online-only business bank). Although you won't have physical locations for your banking needs, Azlo provides you with unlimited digital transfers and ACH payments. You can also withdraw money from any ATMs within the bank's affiliated network and take advantage of integrations with Square and Stripe. Azlo Business Checking also offers in-app invoicing features, which makes it easier for you to bill clients and vendors straight from your bank account.
Note that Azlo doesn't offer physical checks and won't support any checks that you might print from a third-party source. You can still deposit physical checks into your account through the Azlo app, however, in case you don't want to accept payment through electronic transfers. You also won't be able to deposit cash into your Azlo account, which means it isn't ideal for businesses that rely on cash.
For Entry-Level Business Banking: Chase Total Business Checking
Chase is one of the largest banks in the United States, both for personal and business checking needs. Chase has 5,100 branches and 16,000 ATMs across the country, which means that you're likely to find a local branch near you.[1] Plus, you'll get the perks of banking with a company that has a robust infrastructure and cutting-edge online account management tools.
Chase Total Business Checking lets you take advantage of the bank's national presence while also getting the right-sized account for small or new businesses. You'll get 100 free transactions every month, with every additional transaction costing only $0.40. Plus, you'll be able to make $5,000 in cash deposits for free every month, which is perfect for smaller businesses that may not need to deposit a ton of physical currency. Chase Total Business Checking comes with a low monthly fee of only $15, which drops down to $12 if you opt-in for paperless statements. Plus, you can waive the fee entirely with a $1,500 minimum daily balance, which makes the account accessible and affordable.
For More Free Transfers and Deposits: Chase Performance Business Checking
Bank of the West offers two great business checking accounts, but doesn't necessarily have a middle ground between their entry-level option and their more feature-laden Choice Business Checking account. If you need more support than Classic Business Checking provides, you may want to consider Chase Performance Business Checking.
Chase Performance Business Checking provides many of the same perks as Bank of the West's Classic Business Checking account. Instead of 100 free transactions per month, Chase Performance Business Checking provides 250 fee-free transactions, as well as $20,000 monthly cash deposits without an additional fee. This account comes with a higher monthly fee ($30), but this is waived with an average daily balance of $35,000 or more. You can also have this fee waived if you open a Chase Business Premier Savings account, which is a great option if you're considering opening a business savings account.
For Business Owners Who Want to Bank Local: Credit Unions
Banking small offers tons of advantages for small businesses. You might be considering Bank of the West since it's a more regional bank, rather than a large national option. But if you're not sure that Bank of the West business accounts are right for you, be sure to check out credit unions in your area. Credit unions offer similar options to regular business banks but can also provide you with more relationship-based customer service, as they tend to focus on individual communities rather than larger geographic footprints.
Credit unions tend to offer other perks, as well. First, credit unions aren't banks, strictly speaking. They're member-owned, which means that you have a stake in the credit union for as long as your account is open.
Credit unions are also not-for-profit, which means they're less likely to impose penalties and fees than a conventional bank might. Some even offer interest-bearing checking accounts, which means that you can earn interest on your balance and put your money to work for you. You'll still get many of the same banking options as you would through a conventional bank, too. Note that you'll have to meet certain qualifying conditions in order to open a credit union business checking account, so make sure you meet the requirements before applying.
Deciding If a Bank of the West Business Account Is Right for Your Small Business
Every business checking account offers different perks, incentives, and opportunities that help your company grow. Bank of the West is no exception here—their range of accounts can help you propel your business forward through low-cost banking features and manageable monthly balance requirements to waive account fees. Whether you opt for a Bank of the West business account, or find a better checking account elsewhere that fits your needs, be sure that you know your company's requirements and financials before taking the plunge. Good financial forecasts, budgeting, and growth strategies can prime you for success. You'll end up finding the right account for you. More importantly, you'll find a banking partner that's able to help support your business as it takes off.
Article Sources:
Chase.com. "About Chase Bank"