Having a business bank account is a great way to keep your business's finances in order—and separate from your personal funds. Deciding on the right bank account for your small business's specific needs is an important step in small business ownership. If you're considering opening an account with BBVA Compass, you're in the right place. We'll walk you through all the bank's checking account options, as well as some top alternatives.
BBVA Compass is a great choice for business owners who live in Alabama, Arizona, California, Colorado, Florida, New Mexico, or Texas. These are the bank's serviced areas and you must be a permanent resident in one of these seven states in order to apply for an account. Plus, it will make banking easier when you live close to a branch. BBVA Compass offers three different checking accounts that will each protect your business's money with FDIC insurance and ATM-accessibility.
See Your Business Banking Options
Choosing the Best Business Checking for Your Small Business
With so many business checking accounts to choose from, you should have an idea of what you're looking for from a bank and its accounts. Will you need constant ATM access for cash? Do you want to cut out monthly fees from your banking? BBVA Compass has a number of options available to help make the choice easier. Here are a few factors that you should keep in mind when considering the right checking account for your business.
Fees
Fees can take a chunk out of your savings especially if you're not careful. To start, you'll want to keep an eye out for a checking account's monthly service fee. You can sometimes waive this charge by meeting a certain balance amount. Luckily, BBVA Compass does offer a fee-free account. Also be sure to keep track of fees charged on transfers, paper statements, overdrafts, and more (we'll go into specifics on each of these below).
Transaction Limits and Balance Minimums
A big feature of business checking accounts is the transaction limits they impose. It's important to keep track of your typical transactions each month to best determine the right account for you. That way you won't find yourself without enough room to run your business efficiently. BBVA Compass qualifies the following as transactions: checks, debit card transactions, ACH transactions, direct deposits, payments, and deposit orders.
You'll also want to check each account's cash deposit limits. These amounts determine how much cash BBVA will process into your account each month.
Checking accounts may also require you to meet a certain minimum balance. This balance may allow you to keep your account, waive the monthly fee, or snag certain benefits.
BBVA Compass Business Checking Accounts
With a few different options available, let's take a look at the finer points of each account. All BBVA Compass business accounts include online banking, mobile banking, and FDIC insurance. Plus, you'll have access to both BBVA Compass ATMs and over 40,000 ATMs in the Allpoint® network.
Each account requires a deposit of at least $100 to open. You must also have permanent residence in one of its serviced states. To open an account, you can visit a branch or head to the bank's website. Keep in mind that only sole proprietorships can apply online.
BBVA Compass ClearConnect for Business Checking
This first account from BBVA Compass offers a great option for new business owners. For starters, there's no monthly fee. Even better, while you're allowed five processed checks or in-branch withdrawals and two in-branch deposits each month, all other transactions are unlimited.
The ClearConnect for Business Checking does have the lowest cash processing limit out of the bank's business checking accounts. This wouldn't be ideal for businesses that deal largely in cash.
Monthly fees and limits:
     $5,000 cash processing allowance per month
     $12 per returned item
     $38 per overdraft item
Best for:
     Business owners with limited check-writing needs
BBVA Compass ClearChoice℠ for Business Checking
For further business banking perks, check out BBVA Compass ClearChoice℠ for Business Checking. Its base features include 250 monthly transaction items, up to $10,000 in cash processing per month, and three business Visa® debit cards.
Further, the account allows you to choose two premium features at no extra cost. Premium features include an additional 250 monthly transaction items processed each month (for a total of 500), an additional $5,000 per month in cash processing, unlimited returned deposit items per month, one overdraft fee forgiveness refund per year, one free wire per month, and 50% discounted checks. If you want more than two of these features, you can pay an extra $10 per month per feature.
There is a $15 monthly fee with this account. You can waive this fee, however, in a few ways: For one, if you maintain an average daily balance of at least $5,000. You can also waive it if you process at least $5,000 per month through BBVA Compass Merchant Services or if your business is a nonprofit and is enrolled in the bank's Compass for Your Cause program.
Monthly fees and limits:
     $15 monthly fee, waived with $5,000 average daily collected balance
     250 monthly transactions allowed
     $10,000 in cash processing per month
Best for:
     Accounts with at least $5,000 maintained
     Business owners who don't make too many transactions per month
BBVA Compass ClearChoice℠ Premium for Business Checking
To really make the most of your money, the ClearChoice℠ Premium for Business Checking includes the ability to earn interest on your balance. The account works best for high balances, which will earn at a better rate and waive the service fee more easily.
You'll need at least $25,000 in your account each month to waive the $25 monthly fee. You can also waive this fee by processing at least $25,000 per month through BBVA Compass Merchant Services or by maintaining at least $50,000 in relationship balances. Relationship balances include BBVA Compass consumer and small business checking, savings, and money market accounts and the outstanding principal balance on certain loans and BBVA Compass credit cards.
This premium account includes features to help you run your business more flexibly. You're allowed up to 500 transactions per month and $25,000 in cash processing per month.
Monthly fees and limits:
     $25 monthly fee, waivable with $25,000 average daily collected balance
     500 transaction items processed per month
     $25,000 in cash processing per month
Best for:
     Business owners with high balances
Top Alternatives to BBVA Compass Business Checking Accounts
If none of the three BBVA Compass business accounts seem quite right for you, or if you don't live in one of the seven states where the bank has a presence, or if you simply are curious about more options, read on for your top alternatives.
BlueVine Business Checking
For an alternative to BBVA that's fee-free, online-based, and allows you to earn interest on your account balance, you might consider BlueVine business checking.
With BlueVine business checking, you can apply for an account quickly and easily online and get access to unlimited transactions, no monthly fees, no NSF fees, no incoming wire fees, and no minimum deposit or monthly balance.
In addition, BlueVine gives you the ability to earn 1% interest on any account balance over $1,000. That said, this account also allows you to withdraw cash fee-free at over 38,000 ATMs around the U.S., as well as deposit cash at over 90,000 Green Dot locations.
Plus, BlueVine business checking offers two free checkbooks, the ability to send wire payments ($15 fee), mobile check deposit, as well as 24/7 online and mobile banking. You also have access to a range of online payment options—including electronic transfers, ACH transfers, and domestic wire transfers.
Best for:
     Business owners who want an affordable, flexible checking account and don't need branch access
Open a BlueVine Business Checking Account
Chase Performance Business Checking
If you're looking for a checking account with widespread availability, consider Chase Performance Business Checking. Chase is one of the biggest banks in the country and has locations in 26 states.[1] If you're a business owner who travels a lot for work, this will be a great perk.
This Chase business account is a solid choice for mid-sized businesses or small businesses that make a lot of transactions. You'll be allotted 250 fee-free transactions per month with this account. Additional transactions will cost $0.40. Chase considers transactions to be cash deposits made with a bank teller, and all debits and incoming wires. Electronic deposits and ATM deposits are always free and won't count toward your limit. You'll also be able to make $20,000 in cash deposits for free each month. Once you've hit that limit, you'll pay $2.50 for every $1,000 you deposit. There is a $30 service fee on this account, but the bank will waive it if you maintain a $35,000 average daily balance.
Best for:
     Medium-sized businesses or small businesses with high transaction volume
Open a Chase Performance Account Now
Axos Basic Business Checking
Another low-cost options is Axos Basic Business Checking. Founded in 1999, Axos (then Bank of Internet) was one of the first online-only banks. They have been able to survive and grow by offering a variety of interesting perks to small business owners ready to make the leap to digital. The Axos Basic Business Checking account requires a $1,000 initial deposit to open. Once the account is open, there are no monthly maintenance fees and no average daily balance requirements.
Speaking of those perks, Axos Basic Business Checking account holders can access any domestic ATM and be reimbursed for fees incurred. They also get 200 free items per month, 60 free remote deposits per month, and 50 free paper checks. Being an online-only bank, customers have access to a range of features with Axos, including e-statements, bill pay, and a mobile app.
Best for
Thrifty business owners who are also tech-savvy
Open an Axos Basic Business Checking Account Now
Who Are BBVA Compass Business Checking Accounts Right For?
Foremost, BBVA Compass business checking accounts only work for business owners in one of the seven states in which the bank operates: namely, Alabama, Arizona, California, Colorado, Florida, New Mexico, or Texas. Beyond this requirement, the accounts are accessible to a wide swath of business owners. The ClearConnect and ClearChoice℠ accounts do have monthly fees, but the minimum deposit requirement to have them waived is low. Both of the accounts would be good choices for newer business owners. If your business is more established, look to the ClearChoice℠ Premium account. This account requires a higher minimum balance in order to waive the monthly fee but also allows many more monthly transactions and much higher cash processing amounts.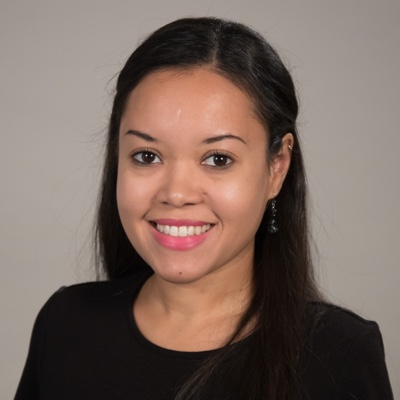 Editor-in-Chief
at
Fundera
Sally Lauckner is the editor-in-chief of the Fundera Ledger and the editorial director at Fundera.
Sally has over a decade of experience in print and online journalism. Previously she was the senior editor at SmartAsset—a Y Combinator-backed fintech startup that provides personal finance advice. There she edited articles and data reports on topics including taxes, mortgages, banking, credit cards, investing, insurance, and retirement planning. She has also held various editorial roles at AOL.com, Huffington Post, and Glamour magazine. Her work has also appeared in Marie Claire, Teen Vogue, and Cosmopolitan magazines. 
Read Full Author Bio