In the construction industry, business expenses often vary month to month based on projects, season, and equipment needs, so it can be difficult to make a hard-and-fast financial plan. The best way to manage all those fluctuating costs might be using a business credit card—and with so many different choices available, there's bound to be a few among them that are the best credit cards for construction businesses, specifically.
But the best business credit card really depends on your specific business, and particularly your spending needs and credit history. For instance, the right card for a construction business owner looking to purchase expensive equipment might not be the same for someone who wants to earn points on recurring expenditures, like materials.
Luckily, there's a business credit card for these scenarios and more. Here, we'll show you some of the best credit cards for construction businesses to help business owners facing a few common financial concerns. Plus, the best solutions for those who want to maximize their necessary spending.
5 Best Business Credit Cards for Construction Companies
Best Credit Cards for Construction Businesses
1. American Express Blue Business Plus
Best for: Construction Businesses Planning Large Expenses
Credit Card
The Blue Business® Plus Credit Card from American Express
Great For: Making purchases with a 0% intro APR period
Read Full Review
12 month 0% intro APR period on purchases from the date of account opening
2X points for the first $50K spent
No annual fee
Intro apr

on purchases for 12 months from the date of account opening

Regular apr
Annual fee
Minimum credit
0%
13.24% – 19.24%
$0
700
Ideally, you'll be paying your credit card bill in full each month and avoiding added interest. But business isn't always ideal, and sometimes expensive purchases require you to spread your payment out over time.
So, if you need a credit card to finance a long-term purchase plan, shoot for a 0% intro APR credit card. These cards offer interest-free periods of a year or more, which means you can focus on making payments without the stress of added interest. Just keep in mind that this is an introductory interest-free period, so interest will eventually kick in at a rate based on your creditworthiness and market rates.
With one of the longest 0% APR period on the market—12 months, to be exact—the American Express Blue Business Plus allows you to spread out payments without worrying about interest for the first year-plus. You'll be rewarded on those big purchases, too, since you'll be earning 2x points on your first $50,000 annually, and 1x on every purchase beyond that. Plus, this card has no annual fee, so that's one less cost you need to worry about cutting into your cash flow.
2. Chase Ink Business Cash 
Best for: Construction Businesses to Earn on Daily Expenses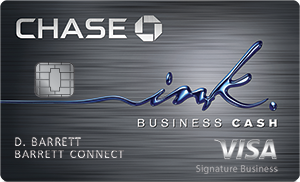 Credit Card
Ink Business Cash® Credit Card
Great For: Typical business expenses
Read Full Review
$750 signup bonus if you spend $7,500 in first 3 months
0% intro APR for 12 months on purchases
5%, 2% or 1% cash back depending on where you spend
Welcome offer

after you spend $7,500 on purchases in first 3 months

Rewards rate

depending on where you spend

Annual fee
Minimum credit
$750 cash back
5%, 2% or 1% cash back on purchases
$0
660
As you might know from using a personal credit card, the benefits of using a credit card go beyond convenience—if you're strategic about what kind of card you use, and where you purchase, you can actually be rewarded for spending money.
If you purchase your own materials from retail suppliers, a designated rewards credit card might make sense for your business. Otherwise, a general cash back or rewards credit card provides the same incentive—earning points for the money you spend—for broader purchasing categories.
If you need some extra cash (and who doesn't?), start your search with the Chase Ink Business Cash Credit Card. The best cash back rewards for this card apply to specific categories—like internet and cell service, restaurants, and gas stations—but you'll receive 1% cash back on all purchases with no limit. You won't need to worry about paying an annual fee, either.
This card also carries no APR for the first 12 months of card ownership—so if you think you'll carry a balance on your business credit card in the next year, or even if you only plan to make regular purchases, this card offers a way to earn rewards without incurring punishing interest rates. After a year, however, your annual interest rate will be determined based on creditworthiness and the market Prime Rate, so be sure to see the issuer's terms and conditions for the latest APR information.
3. Lowe's Business Credit Card by American Express
Best for: Retail Rewards 
For construction business owners who mainly need to purchase materials and light equipment, the Lowe's Business Credit Card might be your best bet. This card offers 3x, 2x, or 1x points, depending on where you spend, on top of a 5% store discount on any Lowe's purchase.
This card's redemption capabilities are fairly limited—really, you can only redeem your points to earn gift cards (including a Lowe's gift card). But Lowes devotees have very little to lose by signing up for and responsibly using this card, since it carries no annual fee.
4. Bento for Business
Best for: Construction Businesses to Manage Employee Spending
Secured Card
Bento for Business Visa® Debit Card
Read Full Review
Instant decision
No credit check required
One-click card controls & expense reports
Welcome offer

free trial

Rewards rate
Annual fee

if using less than 2 cards. $29-149 monthly for more

Minimum credit
60 day
None
$0
N/A
If multiple contractors on your team regularly make purchases in your stead, consider using a prepaid business credit card. Since you load prepaid cards with your own funds, you can control the size of your line of credit, so you don't need to worry about your staff going overboard on purchases.
Sign up for a prepaid business credit card with specialized employee management capabilities, like the Bento for Business card. You'll securely connect your Bento to your business bank account, front-load it with as much cash as you see fit, and distribute as many employee cards as you need. (Just note that Bento charges for additional employee cards according to a sliding scale.) Plus, Bento can integrate into your business accounting software, so it'll help you break down spending patterns, set card limits, and start planning future expenses.
That said, it's important to know that the Bento can't help you build credit, since you're not paying bills to a card issuer every month. So, if building your credit score is a concern (as it should be, especially if you want to qualify for a quality small business loan down the line), use this card as a supplementary tool to your traditional, unsecured business credit card. But that also means the Bento can't damage your credit score, and there's no credit check required to apply.
5. Capital One Spark Classic for Business
Best for: Construction Businesses With Challenged Credit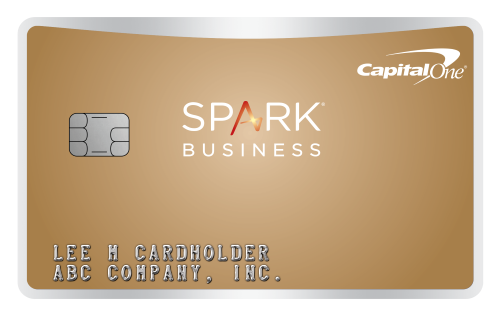 Credit Card
Capital One® Spark® Classic for Business
Great For: Business owners with fair or average credit
Read Full Review
No annual fee
1% cash back on all purchases with no cap
Rebuild personal and business credit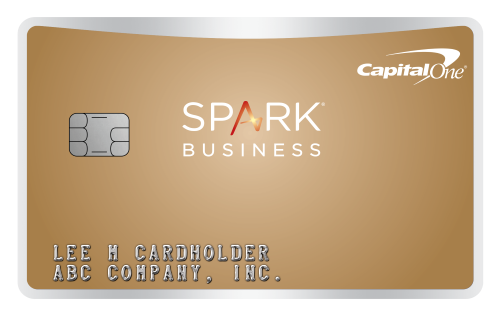 | Welcome offer | Rewards rate | Annual fee | Minimum credit |
| --- | --- | --- | --- |
| None | 1% cash back | $0 | 580 |
Even though business credit cards are much easier to qualify for than small business loans, card issuers still do require a minimum credit score to apply for the best business credit cards on the market.
If you're working with challenged credit and struggling to find a business credit card, your first option is to look into a secured credit card. To obtain a secured credit card, you'll put down a cash deposit that then acts as your credit line. That's unlike a traditional, or unsecured, business credit card—in that case, the card issuer extends a line of credit, from which the cardholder borrows and repays (or, the cardholder trusts that the borrower will repay). But because secured credit cards don't put their own money on the line, card issuers are more likely to accept borrowers with very low credit scores. Plus, responsible secured credit card usage can actually help you build your credit.
But if you're determined to find an unsecured credit card you can qualify for, the Capital One Spark Classic for Business might offer you a solution (for no annual fee). This card has one of the lowest credit score minimums on the market—580+—which is ideal for people looking to rebuild a suboptimal credit score, or for new business owners who need to start building credit from scratch. You'll also earn a flat 1% cash back on all your purchases.
Factors to Consider in Choosing a Business Credit Card for a Construction Company
Regardless of industry, both established businesses and new businesses are typically evaluated for business credit cards based on the business owner's personal credit history. So, before deciding which business credit card is best for your construction firm, check your credit score. With the exception of secured business credit cards, all credit cards require a minimum credit range to be eligible, or to apply at all. Once you know your score, you'll be able to hone your search only on the cards you know you've got a shot at securing.
Also, take a look at your financial records to determine how and where you do most of your spending—picking the right card for your business also largely depends on what kind of purchases you're making, and your ability to pay off what you spend month to month.
For instance, if you need extra time to pay off a major purchase, opt for a card with an interest-free grace period. If you know you spend in certain categories more than others, choose a credit card with a tiered rewards program so you can maximize your earning potential.
And keep in mind that while business credit cards are powerful financing tools, you can't use them to pay for all of your business's expenses. Using a business credit card for charges you can't pay off immediately—like a company vehicle or large equipment—might mean carrying a balance month to month until you can pay it off, which will increase your interest rates. And if you can't repay your bills on time, or if you max out your credit card, you'll actually damage your credit score.
So, take a look at your current and predicted expenses, and think realistically about what you can repay on a timely basis. It might be the case that you should be looking for a construction business loan for big purchases, while you peruse business credit cards for smaller expenses.
How to Find the Best Credit Card for Your Construction Business
Once you figure out what kind of card you need—and can realistically pay to use each month—you can choose which card options provide the financial support and flexibility you need to successfully operate your construction business.
Credit cards that offer long interest-free introductory periods can help if you're planning ahead for a major purchase. If you need a credit card for day to day expenses, then a card with cash back rewards is a great way to make the most out of your spending. Construction firms with multiple team members can try prepaid cards with built-in employee controls. And business owners with challenged credit can start out with a secured business credit card, or a credit card with a low minimum credit score requirement, which'll help them pay for small expenses while building up their credit.
And it's worth repeating that any credit card you choose to use for your business will impact your credit score—for the better if you use your card responsibly, and for the worse if not—so don't get confused between your access to credit and your ability to pay it off. Learn what the minimum requirements for business credit cards before you decide to apply.
Ultimately, the important thing is to use what you already know about your construction business to inform which financial product is right for you. Extra cash to put toward material expenses might be the difference that makes your life easier, or you might prefer simply to have a card with as few upfront costs as possible. Whatever you know about your own financial history and current business needs will determine the best card for you.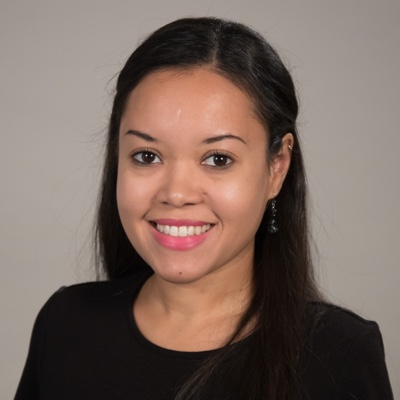 Editor-in-Chief
at
Fundera
Sally Lauckner is the editor-in-chief of the Fundera Ledger and the editorial director at Fundera.
Sally has over a decade of experience in print and online journalism. Previously she was the senior editor at SmartAsset—a Y Combinator-backed fintech startup that provides personal finance advice. There she edited articles and data reports on topics including taxes, mortgages, banking, credit cards, investing, insurance, and retirement planning. She has also held various editorial roles at AOL.com, Huffington Post, and Glamour magazine. Her work has also appeared in Marie Claire, Teen Vogue, and Cosmopolitan magazines. 
Read Full Author Bio