Your biggest challenge as a freelancer may not be hustling for projects, hitting your deadlines, delivering quality work, actually getting out of your pajamas in the morning, or any of the other major potential hurdles involved in being your own boss. More likely than not, what you're really struggling with is being your own administrative assistant. Luckily, Bonsai Freelance can help you out.
Bonsai Freelance is a comprehensive, web-based project management software that's designed to help freelancers organize and automate all the back-office bits and pieces that may unintentionally fall by the wayside when you're juggling several projects on your own—whether that's creating client proposals and contracts, tracking your time and expenses, or invoicing your clients and ensuring that you're getting paid on time.
In this Bonsai Freelance review, we'll take a closer look at the small business service's suite of project management features and the service packages they offer. We'll also point out a few alternative project management software programs for you to consider if you decide that Bonsai Freelance isn't the right service for you.
Bonsai Freelance Features
Bonsai Freelance offers freelancers a full suite of deeply integrated tools to help manage, streamline, and automate their workflows and payments. Here's a more detailed overview of Bonsai's major offerings:
Proposals
First up, Bonsai offers several tools to help freelancers create customized, professional client proposals. The platform's proposal template tool enables users to easily build and customize their proposals using a professionally designed template, and then to send those proposals right from the interface. When your client receives it, they can accept your proposal from their email with a single click, and you'll receive a notification both when your client has viewed and when they've accepted your proposal. Bonsai can also help you design packages if you'd like to offer tiers of service for different rates.
Contracts
Arguably one of the more difficult aspects of freelancing is the contract quandary: You know you need a contract, but it's unlikely that you actually know how to create this legal document (unless you happen to also have a law school education). So even if you choose not to avail yourself of Bonsai's several other project management tools, it may be worth signing up for the service for their contract templates alone. By providing some essential details about the nature of your project—like your field and payment terms—Bonsai can create a professionally drafted and reviewed contract which both you and your clients can then sign and store online. Like their Proposal product, you'll also be notified both when your client receives and when they sign your contract.
Time Tracking
Accurately tracking the time you spend working on a project is crucial for freelancers who charge hourly rates. Bonsai's desktop and mobile time tracker (which works on the web, iOS, and macOS) can automatically track your billable hours on several projects at once. It'll also automatically generate timesheets so you can clearly see how much to charge your clients, though you also have the option of manually logging your hours. You can also create an invoice right from your time tracker when your project is complete.
Expense Tracking
Another difficult aspect of managing your own workflow (and your finances) is accurately tracking your business-related expenses—so Bonsai's comprehensive freelancer-centric product suite wouldn't be complete without a simple, centralized method of tracking your billable expenses.
With this tool, you can create an expense, assign it to a project, and attach those expenses either to an invoice or bill them separately. Plus, you can connect your bank account (Bonsai partners with Plaid, a software that enables users and businesses to integrate bank accounts with their apps) to import your expenses with one click. Bonsai also generates expense reports and analytics so you can get a universal view of your spending over time (and control it accordingly).
Invoicing and Payments
Creating, delivering, and tracking invoices is crucial to maintaining a sustainable freelance career, but it can also be difficult to stay on top of your invoices if you're working with several clients at once. Happily, Bonsai's invoicing software takes the guesswork and elbow grease out of proper invoicing conduct and maintenance.
You can create and customize invoices using Bonsai's invoice templates, or you can automatically generate invoices directly from Bonsai's time tracking, proposal, or expense tracking software, depending on the nature of your project. All invoices sent through Bonsai also have Bonsai's handy notification feature, so you'll know exactly when your client views and pays your invoice—and if your clients haven't yet paid you according to your terms, Bonsai will automatically send them reminders until they do. You can also set up recurring payments if you're on retainer. You can choose to be paid via credit card, ACH payment, PayPal, or bitcoin, and Bonsai supports several international currencies and payment collection from 180 countries.
More Tools
In addition to their major features, the Bonsai Freelance website offers freelancers useful (and free) tools and insights, including a freelance tax calculator, an ebook guide to freelance taxes, and a guide to setting your rates and fees. Bonsai's products also generate reports so you can track key metrics like your time, expenses, and earnings.
Bonsai Freelance Pricing
Bonsai Freelance offers two service plans: Plus, for $16 per month paid annually; and Premium, for $24 per month paid annually. Both plans include every Bonsai product mentioned above, but the higher-priced package offers advanced features like white labelling, subcontracting, and the option to add additional users to your account for $9 per user. Keep in mind that if you use Bonsai's invoicing feature and get paid online, then you'll also be responsible for payment processing fees, which will vary depending on the payment processor you choose (either Stripe or PayPal).
Top Alternatives to Bonsai Freelance
There aren't many products on the market quite as comprehensive as Bonsai Freelance—truly, this software's tools can solve almost every major administrative-related snag or process that freelancers encounter. But we can point you to a few popular tools for freelancers that target specific aspects of their workflow, including invoicing, time tracking, and/or project management processes.
Here are just three popular platforms you can look into as an alternative to Bonsai Freelance:
Invoice Ninja
A basic Google search will lead you to hundreds of invoicing software programs, but Invoice Ninja is among the few that offer a totally free service plan (it also happens to receive hugely positive user reviews). Their free plan can offer freelancers virtually every tool they need to stay on top of their invoicing and payments: think customizable invoicing templates, recurring and auto-billing capabilities, importing bank transactions, payment acceptance in multiple currencies, integration with over 40 payment gateways, alerts when your clients has viewed and paid your invoice, and much more.
The name is somewhat misleading, too—in addition to offering users a full suite of invoicing and payment tools, this platform also has a task creation and time tracking tool, kanban boards and other project management features, and useful third-party integrations. All of these particular features are available on their Forever Free plan, but to access even more features you can upgrade either to their Ninja Pro Plan for $8 per month, or their Enterprise Plan for $12 per month.
Harvest
First and foremost, Harvest is a cloud-based software that allows small business owners, most of whom are freelancers, to automatically track their billable hours: All you need to do is create a task and hit a button to start and stop their time-tracking function, and Harvest will calculate the total charge for your work based on your rate. You can then automatically create an invoice from your completed timesheet, email it directly to your clients, and get paid in whichever of Harvest's 180+ supported currencies you need.
In addition, Harvest offers a few team management tools that allow you to track your employees' productivity, as well as report generation for every project you're working on. Service-based businesses can also integrate Forecast, an appointment scheduling software, into their Harvest account.
Harvest offers three service plans, including a Free plan that's suitable for solopreneurs to track two projects at a time. After that you can opt for a Solo plan, which is suitable for one person and can manage unlimited projects at $12 per month; or their Team plan, which supports two or more people and unlimited projects for $12 per person per month.
Asana
Asana is among the most popular project and team management tools for businesses; and although corporations as huge as Google, Yelp, GE, NASA, Airbnb, and Lyft use Asana, this platform is an equally viable option for individual freelancers. Asana offers users an intuitive and highly customizable (and aesthetically pleasing) dashboard on which you can create projects, write notes, set deadlines, and track your status in real time. You can also integrate popular business management apps, like Slack, Dropbox, Zapier, and TimeApp, so you can truly render Asana your all-in-one work management hub.
Luckily too, Asana's Basic plan, which is suitable for freelancers, is totally free. If you have employees and need team management tools, you can upgrade to Asana's Premium plan for $9.99 per user per month billed annually, or their Business plan for $19.99 per user per month billed annually.
Is Bonsai Freelance Right for You?
If you're a freelancer juggling several projects at the same time—and all the back-office work involved in those projects—then Bonsai Freelancer is absolutely worth considering, as the platform is essentially a one-stop shop for centralizing and streamlining all your admin requirements.
If you're curious but hesitant about Bonsai's monthly fee, consider taking advantage of their free trial period. Once you've tested the platform in real time, you'll get a sense of whether Bonsai's tools are impactful enough on your processes to pay for. And if you decide against Bonsai, you can always test other process-enhancing tools like Invoice Ninja, Harvest, and/or Asana, all of which offer free plans.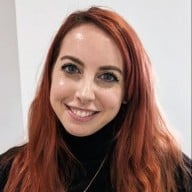 Contributing Writer
at
Fundera
Caroline Goldstein is a contributing writer for Fundera.
Caroline is a freelance writer and editor, specializing in small business and finance. She has covered topics such as lending, credit cards, marketing, and starting a business for Fundera. Her work has appeared in JPMorgan Chase, Prevention, Refinery29, Bustle, Men's Health, and more.
Read Full Author Bio