As a small business owner, your responsibilities are endless, including everything from hiring employees to developing a marketing strategy to managing your business accounting. This being said, with the complicated yet essential nature of business accounting and bookkeeping, you may find that outsourcing these tasks can save you both time and effort—and by delegating these operations to experts, you'll be able to focus on other aspects of your business.
One way to outsource your business accounting is to work with an online bookkeeping service, like Bookkeeper360. Bookkeeper 360, and other similar services, that provides you with the bookkeeping assistance you require, without you needing to work with (and pay) an individual in-person. You may be wondering, however: Is this bookkeeping service right for your business? We're here to help you answer that question. We'll review Bookkeeper360, breaking down the features of their service, the pricing, and offering top alternatives—so that you'll be able to decide what's best for your small business bookkeeping needs.
What Is Bookkeeper360?
As we briefly mentioned, Bookkeeper360 is an online bookkeeping service provider designed to help small and medium-sized businesses with their bookkeeping and accounting. When you sign up for Bookkeeper360, you receive a dedicated account manager, who will work with you to create a service strategy that meets your needs. After this, you'll connect Bookkeeper360 to your accounting system—either QuickBooks or Xero—and you'll be able to work collaboratively online with your bookkeeper to manage your business finances.
Bookkeeper360 offers their virtual bookkeeping services in three different pricing plans, based on the frequency of assistance you need. However, you can also work with the Bookkeeper360 team to build a custom package as well. You can sign up for a free consultation online or over the phone. Bookkeeper360's service does not require a contract and you can cancel any time.
Moreover, on top of their core online bookkeeping services, Bookkeeper360 offers additional solutions for functions like payroll, taxes, and HR as well.
Bookkeeper360 Features
Now that we have an overall sense of what Bookkeeper360 is, let's explore the details of what their service can offer your small business.
Bookkeeping
As we mentioned, bookkeeping is the core service that Bookkeeper360 offers and is available by signing up for a consultation with their U.S.-based team.
After the consultation, you'll collaborate with your dedicated account manager to determine what bookkeeping strategy is best for your business and then you'll work with Bookkeeper360 to connect your accounting system. It's worth noting that Bookkeeper360 is a Xero partner and only works with businesses that use Xero or QuickBooks as their accounting system.
However, after setting up your accounting system, you'll be able to use the Bookkeeper360 cloud-based platform to communicate and work with your bookkeeper or accountant.
The specific bookkeeping features you receive with Bookkeeper360's service will depend on the plan you develop. Like we mentioned earlier, you have the option to create a custom solution—however, you can also choose one of the three pre-designed packages Bookkeeper360 offers.
With the first plan, called the "Support" plan, you continue to manage your own bookkeeping with some assistance from the Bookkeeper360 advisors. In essence, this means that Bookkeeper360 will help you set up your accounting system, provide training and checkups, and offer two hours per month of support, but you will manage your day-to-day bookkeeping tasks yourself.
On the other hand, the two additional Bookkeeper360 plans, "Monthly" and "Weekly" will offer more hands-on support. With the Monthly plan, you'll receive a dedicated accountant who will work with you and provide monthly bookkeeping including cash and accrual basis accounting and reporting, bill pay and payroll solutions, and financial reviews.
With the Weekly plan, you'll receive a dedicated accountant who will perform your bookkeeping on a weekly basis. This plan will also include cash and accrual basis accounting and reporting, as well as invoice and expense management, technology consulting, monthly financial reviews, and weekly catchup calls.
Overall, then, the features you receive with Bookkeeper360 will largely depend on what your business needs and what kind of strategy you develop in your consultation. Ultimately you can choose services that range from advisory support to full, hands-on bookkeeping management.
CFO Advisory
As we mentioned, Bookkeeper360 offers a range of support options for businesses in conjunction with their core bookkeeping services.
One of these services is their CFO Advisory services, in which you work with the Bookkeeper360 team to analyze your financials and determine a strategy to manage and grow your business. Just like with their virtual bookkeeping services, the CFO Advisory support Bookkeeper360 offers is available in three different plans, as well as on a custom-package basis.
The three CFO Advisory plans are called "Advisory," "Coaching," and "Inventory." The Advisory plan includes services such as KPI reporting, profitability improvements, and basic operational processes. The Coaching plan is more in-depth, not only providing assistance with overall systems and operations but strategic planning and executive coaching as well. Finally, the Inventory plan is designed on a project-basis, and can accommodate inventory management, workflow planning, inventory projections, and reorder points.
Payroll
In addition to bookkeeping and CFO advising, Bookkeeper360 also offers payroll services. With these services, the Bookkeeper360 payroll team will process your payroll (for both employees and contractors) and provide full-service support with tasks such as health benefits, direct deposit setup, W-2s, and 1099s. Bookkeeper360 can work with a variety of payroll solutions, including top providers like Gusto and ADP. They also give you the option to integrate Xero with these different solutions to sync your payroll data.
Taxes
If you'd like assistance with your personal or business taxes, Bookkeeper360 can provide this service as well. Bookkeeper360 offers tax services that include individual or business preparation and filings, sales and local 1099s reporting, as well as overall tax planning and compliance.
HR Solutions
Bookkeeper360 offers HR support for small businesses through a tool called HRS360. With this app, you'll have access to a forms library, salary benchmarking tools, and HR professionals. HRS360 also provides assistance with federal and state compliance, training videos, employee on-boarding forms, and job descriptions.
Moreover, Bookkeeper360 offers solutions for HR projects and consulting, in which their team will work with you on tasks like compliance auditing, employee agreements and handbooks, recruiting and termination, and human capital strategy.
Payments and Lending
If you need to be able to accept credit card payments at your business, Bookkeeper360 also provides merchant services. These Bookkeeper360 services can integrate with Xero and QuickBooks, are free to set up and include next-day funding.
Technology
Finally, the last service that Bookkeeper360 offers is technology-assistance. As of July 2019, Bookkeeper360 is working on their own application, 360app, that will allow you to manage all of your Bookkeeper360 services, from accounting to financial planning, in one place. This app has not yet launched, but according to the Bookkeeper360 website, will be included in all packages.
Additionally, Bookkeeper360 offers custom app integrations based on specific project and business needs.
Bookkeeper360 Pricing
As you can see, Bookkeeper360 offers several different services and solutions for business owners—and, because of the variety of their services, the ultimate cost of working with Bookkeeper360 will also vary.
Depending on the needs of your business, you can choose from the pricing plans that Bookkeeper360 offers for their individual services, or you can work directly with the Bookkeeper360 team to create a custom service plan and respective price.
Keeping this in mind, let's break down the pricing options Bookkeeper360 provides online.[1]
As we discussed earlier, Bookkeeper360 offers their core bookkeeping service in three different plans: Support, Monthly, and Weekly. These plans will start at $199 per month, $314 per month (billed annually), and $539 per month (billed annually), respectively.
Similarly, Bookkeeper360 offers Advisory, Coaching, and Inventory options for their CFO Advisory services. The Advisory plan starts at $700 per month and the Coaching plan starts at $1,500 per month. The Inventory plan is project-based and starts at $3,000.
When it comes to their payroll services, on the other hand, Bookkeeper360 bases pricing on the number of employees you have. If you have one employee, it will cost $45 per month and if you have 20 employees, it will cost $159 per month. Bookkeeper360 provides a sliding scale tool on their website for this cost—if you have more than 30 employees, however, you have to contact them directly to determine the cost of their payroll services.

For tax services, Bookkeeper360 prices their solutions for individual, business, and planning and consulting. Individual tax services start at $200, services for business taxes start at $750, and tax planning and consulting starts at $250 per quarter.
For HR solutions, the HRS360 app can be purchased monthly or annually, at $15 per month or $150 per year. If you're interested in HR projects or consulting, prices for these services start at $1,000 for projects and $350 per month for consulting.
In terms of their credit card processing services, Bookkeeper360 doesn't provide too much pricing information online, only that the rates start at 2.75%, they offer custom quotes, and have "simple and transparent billing."
Finally, for technology integration and assistance, the Bookkeeper360 website states that once available, the 360app will be included in all service packages. Other custom integrations, however, are priced per project and you have to work with their team directly to determine this cost.
Once again, all of these pricing options are just starting points—when you contact Bookkeeper360 to discuss your needs and strategy, they'll be able to work with you to create a custom service plan and pricing structure.
Pros of Bookkeeper360
Now that we've discussed the different solutions and associated costs of Bookkeeper360, let's break down what we see as the top benefits of this online bookkeeping service.
Breadth of Services
If you're looking for an online bookkeeping service that can help you with the entirety of your business financial operations, there's no doubt that Bookkeeper360 can do just that. In addition to their core bookkeeping and accounting services, Bookkeeper360 offers six other solution types, from taxes to human resources. Plus, with Bookkeeper360's custom plans, you can pick and choose which of their services you want, and therefore, receive a solution that will truly accommodate your specific business.
Moreover, with each of these service types, you'll receive U.S.-based support and a platform with which to communicate with the Bookkeeper360 team—making their service not only expansive, but accessible as well.
Customer Reviews
When it comes to online, or even in-person, bookkeeping services, perhaps one of the most helpful ways to judge a provider is by reading their customer reviews. One of the notable benefits of Bookkeeper360, therefore, is that almost all of their reviews online are extremely positive.
As small business owner Wayne Levinson writes in his review on the Bookkeeper360 Facebook page, "We absolutely love our BK360 team. They are extremely knowledgeable and make it so that our company does not need to worry about day-to-day accounting. BK360 truly enables us to focus on our company's core competencies. I could not have a better recommendation for the small to mid-sized business."[2]
As this comment shows, Bookkeeper360 reviews highlight the ease of use of their services as well as the helpfulness and knowledge of their team. Reviewers also generally state how using their services has benefited their business. Additionally, Bookkeeper360 has an A+ rating from the Better Business Bureau and no listed customer complaints.[3]
Cons of Bookkeeper360
Despite these significant benefits of Bookkeeper360, there are also downsides to this online bookkeeping service worth considering. Here are two:
Accounting System Requirements
As we mentioned, Bookkeeper360 can only work with Xero or QuickBooks for accounting software systems. Although these are both great accounting solutions used by numerous business owners, this is a problem if you use another system. If you use another system and want to switch to be able to work with Bookkeeper360, you can certainly do so and their team will help you with the process. However, if you use a solution like Freshbooks or Wave and want to keep that software, you'll have to search for another bookkeeping service.
Pricing Structure
Although it can be beneficial to have a service and cost that's designed specifically for your business, we typically feel it's preferable for business service providers to have clear and established pricing. If you can look at a provider's website and know exactly what to expect in terms of both pricing and service, it's much easier to compare providers against one another. Plus, with transparent pricing laid out for customers to see, a service provider can't try and charge you more than they do someone else.
All of this is to say that, although Bookkeeper360 does list starting costs for all of their services online, their pricing is largely quote-based—which is something you'll want to keep in mind as you look at different online bookkeeping services.
Alternatives to Bookkeeper360
Before you decide whether or not Bookkeeper360 is the right online bookkeeping service provider for your business, you'll want to look into top competitors and what they can offer. Here are two Bookkeeper360 alternatives worth considering:
Bookkeeper.com
Like Bookkeeper360, Bookeeper.com is a U.S.-based online bookkeeping service provider that works with small businesses. In fact, Bookkeeper.com operates very similarly to Bookkeeper360—you set up a consultation to determine what your business needs and then you work with the Bookeeper.com team to customize your platform and set up your accounting system.
Unlike Bookkeeper360, however, Bookkeeper.com only works with those businesses that use QuickBooks. With Bookkeeper.com, you can choose from two pricing plans, based on the number of transactions you make per month. The first plan, "Small Business," accommodates up to 125 transactions per month and includes monthly reconciliation, monthly financials and reporting, essential document storage, accounting software setup, and expense management. This plan starts at $285 per month.
The second plan, "Small Business Plus," accommodates 126 to 150 transactions and class and location tracking, in addition to the features of the Small Business Plan. This plan starts at $495 per month. Moreover, just like Bookkeeper360, Bookkeeper.com offers additional services for payroll, tax planning and management, as well as general financial planning.
It should be noted, however, that while Bookkeeper360 offers a plan that provides weekly bookkeeping, both of the Bookeeper.com plans only offer monthly services.
All of this being said, Bookkeeping.com is a great Bookkeeper360 alternative, especially if you already use QuickBooks and prefer pricing based on transactions. Plus, with a similar set up process to Bookkeeper360, you also have the opportunity to talk directly to the Bookkeeping.com team to learn more about their offerings and find out if their service will work well for you.
Bench
On the other hand, if you're looking for a Bookkeeper360 alternative that is focused on bookkeeping, you might consider Bench. With Bench, you not only receive online bookkeeping services, but access to their proprietary bookkeeping software as well.
Bench offers their services in five plans, designed to accommodate businesses of different sizes based on their monthly expenses. These plans range in price depending on your monthly expenses. Regardless of your plan, however, Bench connects you with a dedicated bookkeeper who you work with to set up all of your information and accounts on the Bench platform.
Then, your bookkeeper will reconcile your accounts, categorize transactions, produce financial statements—overall handling your essential bookkeeping tasks on a monthly basis. You can also call your bookkeeper or message them in Bench for support whenever you'd like.
Moreover, although Bench does not provide tax services, they can work directly with your CPA during tax time as well as connect you to a tax professional in their network.
So, Bench is a worthy alternative to Bookkeeper360 if you're looking for a tech-savvy provider that focuses largely on bookkeeping. Bench is also a great option if you don't already use an accounting software—as they have their own software platform that they use for bookkeeping. Plus, unlike Bookkeeper360 and Bookkeeper.com, Bench offers the same service regardless of your plan, the price only changes based on the amount of your monthly expenses.
Bookkeeper360: The Bottom Line
Ultimately, just as is the case with all services for your business, it's up to you to decide which online bookkeeping provider will work best. This being said, with a wide range of service options, seemingly competitive pricing, and excellent customer reviews, Bookkeeper360 is a worthy option that could certainly fulfill your bookkeeping and accounting needs.
However, before you make your final decision, you should certainly research all of your online bookkeeping service options, as well as talk directly to any providers you're considering—Bookkeeper360 or otherwise. And at the end of the day, whether you choose an online bookkeeping service or determine that hiring an in-person bookkeeper is better for you, finding professionals to handle these essential accounting tasks will give you more time to devote to other aspects of your business operations.
Article Sources:
Bookkeeper360.com. "Bookkeeping"
Facebook.com. "Bookkeeper360"
BBB.org. "Bookkeeper360.com"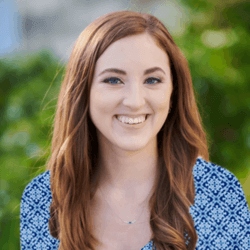 Randa Kriss is a senior staff writer at Fundera.
At Fundera, Randa specializes in reviewing small business products, software, and services. Randa has written hundreds of reviews across a wide swath of business topics including ecommerce, merchant services, accounting, credit cards, bank accounts, loan products, and payroll and human resources solutions.
Read Full Author Bio