How to Find and Choose a Business Bankruptcy Lawyer in 5 Steps
Evaluate your business's financial situation and goals.
Recognize the red flags of bankruptcy mills.
Source bankruptcy lawyers through referrals, bar associations, and legal directories.
Compare bankruptcy lawyers by asking the right questions.
Ensure that court fees and lawyer fees meet your budget.
As a small business owner, your main goal is to see your business thrive. If your business doesn't perform well and you're forced to consider bankruptcy, it can be a frustrating, emotional time. But the bankruptcy process can provide some light at the end of the tunnel. Bankruptcy is designed to help you wind down your business while mitigating the financial fallout. And in some cases, you can file for business bankruptcy without shutting down the business.
After hitting a peak during the recession, bankruptcy filings have declined, but nearly 800,000 cases are still filed every year.[1] If you're among those filing for bankruptcy, you might feel like the last thing you can afford is a business bankruptcy lawyer.
But you might not have a choice. Sole proprietors can file on their own, but other types of businesses are legally required to have a lawyer before filing for bankruptcy. And even if you are a sole proprietor, hiring a business bankruptcy lawyer is a good idea. A lawyer can make sure that you've considered alternatives to bankruptcy, filled out all the right forms, and appropriately dealt with all creditors, saving you additional expenses down the line. Learn how to find and choose the best business bankruptcy attorney to see you through this challenging time for your company.
Step 1: Evaluate Your Business's Financial Situation and Goals
The bankruptcy process, and the type of lawyer you should hire to assist you, will vary depending on your business's financial situation. Businesses can file for Chapter 7, Chapter 13, or Chapter 11 bankruptcy.
Chapter 7 bankruptcy, also called a liquidation bankruptcy, is the most common type of bankruptcy.[2] This is the chapter you file when your business can no longer afford to pay back debts. The business assets get liquidated, the court distributes them among the business's creditors, and the business ceases to exist. Both consumers and businesses can file Chapter 7.
Chapter 13 and Chapter 11 bankruptcies are called reorganization bankruptcies. In these cases, the business can keep operating. The owner submits a debt repayment plan to the court, and the business might undertake strategic changes, such as selling off non-performing assets, refinancing debt, and bringing in new sources of equity or financing. Chapter 11 is only for businesses. Chapter 13 is normally reserved for consumers, but sole proprietors can file to reorganize personal and business debt.
Most business bankruptcy lawyers specialize in one type of chapter. Unless you're a sole proprietor, you must retain a lawyer to file bankruptcy.[3] If you're a sole proprietor, there's essentially no division between you and the business, so you can file for individual bankruptcy under Chapter 7 or 13 without an attorney.[4] The court will consider both your personal and business debts as part of the liquidation or reorganization. Even if you're a sole proprietor, given the complicated nature of the bankruptcy process, it's highly recommended to get a lawyer.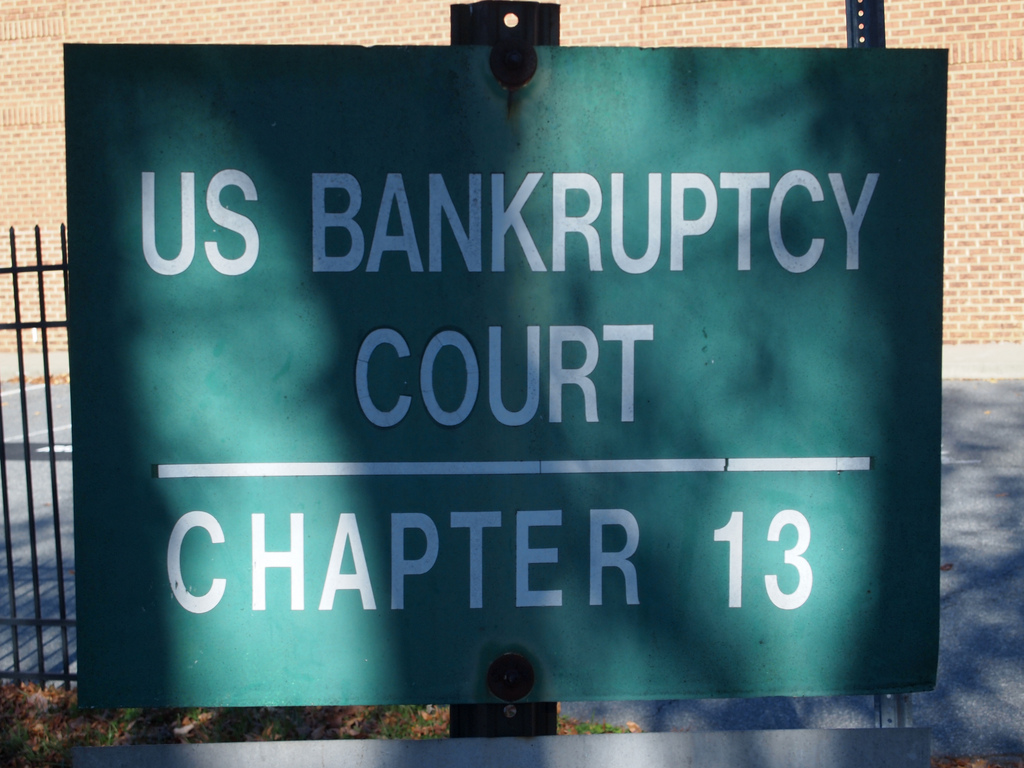 Step 2: Recognize the Red Flags of Bankruptcy Mills, and Steer Clear
Most lawyers who represent individuals and small business owners in bankruptcy cases either have their own solo law practice or belong to a small law firm. These types of lawyers limit their case volume and are able to provide individualized attention to their clients. For example, they can discuss bankruptcy alternatives with you, work with you on your debt repayment plan, and negotiate with creditors on your behalf.
Other business bankruptcy lawyers work in large firms that handle hundreds of bankruptcy filings each month. Derek Soltis, an attorney and partner with Patel, Soltis & Cardenas, says that law firms that handle multiple bankruptcies on a regular basis "have the entire process down to a stack of forms that have become the equivalent of fill in the blanks."
Soltis says to avoid such firms, which some call "bankruptcy mills." At bankruptcy mills, it's paralegals who do the bulk of the bankruptcy work. You might not actually meet the attorney who is handling your case until the sit-down meeting with creditors and the judge, weeks or months after your case is filed initially. These large law firms might be efficient, but you won't receive individualized assistance.
If you're having trouble reaching an attorney at a firm, or if the firm heavily advertises "fast bankruptcy filings" or "next-day bankruptcies," those are red flags of a bankruptcy mill. Going through bankruptcy is a difficult, emotional process for most small business owners, and you want to find a lawyer who's empathetic and who will see you as more than just a number on a case file.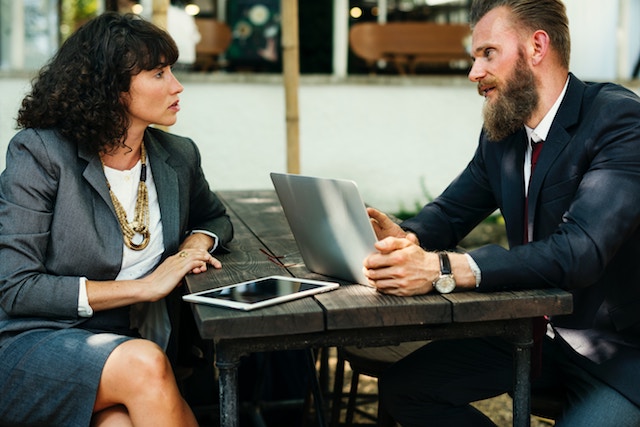 Step 3: Source Bankruptcy Lawyers Through Referrals, Bar Associations, and Legal Directories
There's no shortage of business bankruptcy attorneys, but the challenge is finding one who is a good fit for you and your business. The best recommendations often come from trusted friends, family members, or other business owners. But with bankruptcy, a lawyer that your friend used for a consumer bankruptcy might not handle business cases.
State and local bankruptcy bar associations usually have listings of business-focused bankruptcy lawyers near you. Legal service sites such as LegalZoom and Rocket Lawyer also have listings and attorney reviews.
Or
If your personal take-home income is under a certain level, then you might qualify for free ("pro bono") bankruptcy assistance through Legal Aid, Legal Services Corporation, or a local law school's clinical program.
Step 4: Compare Business Bankruptcy Lawyers by Asking the Right Questions
Once you've compiled a short list of bankruptcy attorneys to contact, start setting up initial appointments with all of them. Most lawyers offer a free half-hour or one-hour consultation to answer general questions. This is an opportunity for you to assess whether the lawyer is a good fit for your business.
If possible, try to schedule an in-person consultation. When an attorney cannot make time for you, that could be a red flag of a bankruptcy mill. During your sit-down with the prospective business bankruptcy lawyers, make sure you ask the following questions:
1. How much experience do you have with business bankruptcy?
This is an important question to ask because most lawyers specialize either in personal or business bankruptcy. The rules, procedures, and consequences are different for each.
Attorney Soltis gives an example:
"There are attorneys I know who will only file personal Chapter 7 bankruptcies based on consumer debt. A personal Chapter 7 bankruptcy based on business debt is slightly different. If the person declaring bankruptcy has more than 50% of his or her debt related to a business, they do not have to qualify for the Chapter 7 means test [an income test determining who can qualify for bankruptcy]."
Your bankruptcy lawyer should understand these types of requirements that are unique to business bankruptcy. This will ensure that the process gets wrapped up as quickly as possible with no mistakes. At a minimum, advises Soltis, seek out a firm that does at least one business bankruptcy per month.
2. How much experience do you have with [whatever Chapter you're filing]?
Next, get even more specific, and evaluate the lawyer's experience in filing Chapter 7, 11, or 13 cases. Ideally, even if the lawyer leans heavily to one type of filing, they should have some experience with all three types because filings can converge.
According to Soltis:
"Chapter 7 is for people or businesses. It is a liquidation bankruptcy where people and businesses liquidate their assets. Chapter 13 and 11 are debt reorganization bankruptcies, where … the goal is to be able to repay creditors. However, that is not always the case. Chapter 13's can be abandoned or dismissed or converted to 7's, and Chapter 11's convert to 7 all of the time."
3. What credentials do you have?
Before committing to a business bankruptcy lawyer, make sure they have the right credentials. There's no business analogue to the National Association of Consumer Bankruptcy Attorneys (NACBA). However, commercial bankruptcy lawyers should be certified by the state or local bankruptcy bar association and admitted to file cases in the local bankruptcy court.
Bankruptcy bars have special requirements for their members. These lawyers must practice bankruptcy law for a minimum number of years, earn peer reviews, and pass a written exam before they're admitted.
James Lagios, a partner at Rivkin Radler LLP, says:
"At a minimum, a business bankruptcy lawyer should be an active member of the local bankruptcy bar association with a demonstrated history of being able to commence bankruptcy proceedings and navigate the procedural requirements of the commercial bankruptcy process. Admission to the local bankruptcy court is required."
4. Do I have alternatives to bankruptcy?
Many times, you can evaluate the sincerity and resourcefulness of a business bankruptcy lawyer by their willingness to consider bankruptcy alternatives. Filing for bankruptcy, especially a Chapter 7 liquidation bankruptcy, spells the end for a business. If there are alternatives that will let you keep operating, a lawyer should help you explore those.
For instance, instead of bankruptcy, a lawyer can try to negotiate on your behalf with creditors or direct you to a business debt counselor.
According to Matthew Spero, another partner at Rivkin Radler:
"Oftentimes, legal fees can be mitigated if a business bankruptcy lawyer is able to achieve a consensual, out-of-court workout with creditors or a wind-down outside of an actual bankruptcy filing."
5. Can you walk me through the bankruptcy process?
If the attorney determines that bankruptcy is the best option for you, have them walk you through the process. The attorney should lay out the timeline and what's going to happen at each stage. The attorney should carefully review the debt you currently have and any personal guarantees you've signed or collateral that you've offered in exchange.
In a Chapter 11 or 13 bankruptcy, the lawyer will help you put together a reorganization plan showing how and when you plan to repay debts. Creditors have the chance to ask questions about the plan in court and then vote to approve. If you have an urgent situation (e.g. your house is in danger of foreclosure), the attorney will have to act quickly to potentially exempt and save your property from liquidation.
6. What is your preferred method of communication?
Last, but not least, ask the lawyer about their preferred communication style. Some old-school attorneys prefer to do everything in person with physical forms. Other attorneys are all about email and digital forms. Make sure your attorney's communication preferences sync with your own, and that you're available to quickly answer the lawyer's questions.
Step 5: Ensure That Court Fees and Lawyer Fees Meet Your Budget
The average costs for filing a bankruptcy vary by the type of bankruptcy, the complexity of the case, your location, and your lawyer's level of experience. You need to add up both attorney fees and court fees to calculate the total cost.
The U.S. bankruptcy courts set standard caps on court fees (shown above), which are currently:
$335 for Chapter 7

$1,717 for Chapter 11

$310 for Chapter 13
Attorney fees vary widely based on geographic location and the experience of the attorney, but in most cases, you can expect to pay lawyer fees within the following range:
$1,200 to $1,500 for Chapter 7

$15,000+ for Chapter 11

$2,500 to $3,500 for Chapter 13
To keep costs down, bankruptcy attorneys must disclose fees for review to the bankruptcy court. The judge must determine whether the fee is reasonable. Fees under a certain amount are called "no-look" fees and don't require approval.[4] The judge reviews fees only in the more common Chapter 7 and 13 bankruptcies, not in Chapter 11. You can find more details about fee requirements by using the U.S. Court locator to find your local bankruptcy court.
Be wary of firms that advertise unusually low costs, as this could be a red flag of a bankruptcy mill. Low fees might equate to a shoddy or incomplete job, which could actually add to your expenses down the line. At the same time, make sure the fee is commensurate with the service and not far outside the ranges outlined above.
A Business Bankruptcy Attorney Can Guide You Through a Complicated Process
No business owner wants to think about having to file for bankruptcy, but unfortunately, it's the only way out for some. If you find yourself in this situation, it's important to have a qualified business bankruptcy lawyer by your side. You can find lawyers through a referral, bar association, or legal directory. Once you find some good prospects, make sure you take the time to meet them all and evaluate their qualifications. Although bankruptcy is a challenging, emotional process, a good business bankruptcy lawyer can minimize the damage so you can quickly get back on your feet.
Article Sources: