Best Business Credit Cards for the Coronavirus Outbreak
Millions of small businesses are experiencing an unparalleled cash crunch at the moment due to the impact of the coronavirus outbreak. Alongside other coronavirus cash flow adjustments and tools, many business owners are looking into the best business credit cards to use during the pandemic.
A good business credit card is a must for any business owner—it gives you cash flow flexibility, allows you to accrue benefits and bonuses that you can reinvest into your venture, and helps you build your business credit score. During this pandemic, however, certain business credit cards are even more useful thanks to their terms.
Whether you've been operating without a business credit before this crisis, or you're seeking another card with perks and offers that can help lessen the economic blow, it's time to review the best coronavirus business credit cards.
The Best Business Credit Cards for the Coronavirus Pandemic
When searching for the right business credit card for this extraordinary moment, keep in mind that all of the following cards have long been available in some capacity. The improved terms make them particularly attractive at the moment, but no credit card issuer is rolling out a credit card option specifically for the coronavirus.
0% Introductory APR Credit Cards
Perhaps the best business credit cards for this situation are cards where you won't accrue interest on your purchases for an extended period of time. That means you can carry a balance from month to month without having to pay additional charges.
If that sounds like, essentially, an interest-free loan, that's what it is. And when you take out certain elite credit cards, they'll extend you an offer for 0% APR for a certain amount of time as an introductory offer.
Keep in mind that once your introductory offer ends, your interest rate will vary based on the market rate and your creditworthiness. You will also have to abide by rules and terms that may include making minimum monthly payments on what you owe.
These credit cards require good-to-excellent personal credit in order to qualify.
Some of our favorite 0% introductory APR business credit cards right now include:
1. U.S. Bank Business Platinum 
This credit card doesn't have a rewards program, but as a tool for the coronavirus era, it may be unmatched: The U.S. Bank Business Platinum card offers a 0% introductory APR on both purchases and balance transfers for the first 20 billing cycles.
That is by far the longest 0% APR offer on the market, and because it applies to balance transfers as well, that means you can move existing credit card debt from other cards onto this one and have more time to pay it off without racking up more interest.
It also has no annual fee and provides fraud protection against unauthorized transactions.
2. Chase Ink Business Unlimited
Ink Business Unlimited® Credit Card
Great For:
Unlimited cash back and welcome bonus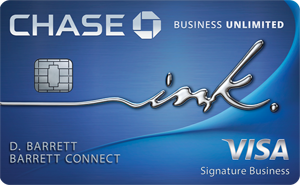 Apply Now
$750 welcome bonus if you spend $7,500 in first 3 months
0% intro APR on purchases for first 12 months
Unlimited 1.5% cash back on every purchase
Welcome offer

$750 cash back

Rewards rate

1.5% cash back

Annual fee

$0

Minimum credit

660
The Chase Ink Business Unlimited card offers 0% interest for 12 months, as well as no annual fee. Although this offer isn't quite as long as the one from U.S. Bank, you'll also earn 1.5% cash back on every purchase, and get a welcome bonus of $750 if you spend $7,500 during your first three months with the card.
If you have a number of big purchases coming up that you want a rebate on, and then time to pay off without interest, this card is a great choice. This card's offer does not apply to balance transfers.
3. Capital One Spark Cash Select for Business
The Capital One Spark Cash Select card offers 0% interest for nine months, as well as no annual fee and 1.5% cash back on every purchase with no cap. While the no-interest period isn't quite as long as the cards above, this is still a sizable offer.
You'll also get $200 cash back if you spend $3,000 in the first three months.
No Personal Guarantee Credit Cards
Certain types of businesses can obtain a credit card that does not require signing a personal guarantee. In a time of great volatility and uncertainty, you may not want to put your personal assets at risk for the sake of your business.
4. Brex Card for Startups
Brex Card for Startups
Great For:
Early-stage companies with professional funding
Apply Now
Read Full Review
For a limited time, get 75,000 in Brex Rewards points upon signup and waived card fees for life
Perfect for tech companies and early-stage corporations with professional funding (U.S. EIN and at least $100,000 funds in corporate bank account required)
No personal guarantee and no impact on your personal credit score
The best rewards for startups: 7x on rideshare, 4x on travel, 3x on restaurants, 2x on software subscriptions & 1 point per dollar on all other purchases
Welcome offer

75k bonus points & waived card fees for life

Rewards rate

7, 4, 3 or 2 points

Annual fee

$0

Minimum credit

N/A
If you are the owner of a business with at least $100,000 in funds in a corporate bank account, you can apply for the Brex Card, which requires no personal guarantee and no personal credit check.
This is a charge card with a very high credit limit (between 10-20 times higher than most business credit cards). If you just need a temporary boost to get you back on your feet and have the funds for it, this card is a must-have.
Fair Personal Credit Score Credit Cards
Assuming you don't qualify for a 0% APR introductory offer card, all is not lost. There are still unsecured business credit cards available that you can still use to give yourself time to pay off your most necessary purchases.
5. Capital One® Spark® Classic for Business
If you were a relatively new business owner when the pandemic hit and you don't have great personal credit, the Spark Classic from Capital One is an excellent choice.
The minimum credit score needed to qualify for this card is 580. Most credit cards at this level are "secured" cards, meaning you'll have to hand over some of your own cash in order to take out the card in the first place. The Capital One Spark Classic card, on the other hand, is an unsecured credit card that is obtainable for business owners with a sub-600 credit score.
Right now, you need to hold onto every dollar you have. So look into this card—which has no annual fee and offers 1% cash back on every purchase.
The Final Word
Credit cards are just one of many financial tools available to small business owners right now in the wake of the pandemic. Take a look at our coronavirus small business resources page to learn more about how you can cut costs, acquire funding, and make the right financial decisions for your business.