As a small business owner, it can be hard to separate work and your personal life. After all, your livelihood is dependent on your business. Keeping your finances separate with a business bank account can make the distinction much easier.
If you're not sure where to find the right business checking account, and you own a business in California, Connecticut, Washington, D.C., Florida, Illinois, Maryland, New Jersey, New York, Nevada, or Virginia, Citibank may be a good place to start. The bank offers four different business checking options.
The bank maintains nearly 700 branches in the U.S. and more than 1,800 around the world.[1] The U.S. branches can be found in many major cities, including Chicago, Los Angeles, Miami, New York City, San Francisco, San Antonio, and D.C, making Citibank ideal for business owners who travel from big city to big city for work.
In this review, we'll explore Citibank's four business checking options to see which one is right for your business. We'll also provide you with the top alternative business checking accounts so you can understand your full range of options.
See Your Business Checking Options
Choosing the Best Business Checking Account for Your Small Business
Choosing the right business checking account depends on your spending habits and business goals. For example, if you're constantly making various purchases for your business, you're going to want an account with more flexible transaction limits. Or perhaps you need to keep your spending down with a free account while you get your business started. Here are some factors to consider when shopping for a business checking account:
Fees
All four of the Citibank business checking accounts charge a monthly fee. The exact charge on the account varies from state to state, but runs from $15 to $30. You can also sometimes waive the fee by meeting certain balance or transaction requirements, depending on the account.
Transaction Limits
Unlike personal checking accounts, business accounts often place strict limits on the number of transactions you can make each month. This includes not only withdrawals, but purchases, payroll, deposits, and more. Citibank offers an account with 500 maximum transactions. If you make more than that, you can also consider another account that offers credits to offset your expenses.
Balance Minimums
This is the least amount of money you are allowed to have in your business checking account at any given time. Maintaining a minimum balance in your business checking account can help you avoid overdrafts or declined transactions. Certain minimum balances can also help you waive an account's monthly fee, as is the case with three out of the four Citibank business accounts below. You'll typically need to keep a few thousand dollars in your Citibank business account to avoid fees.
Breakdown of Citibank Business Accounts
The four Citibank business checking accounts vary in their specific features, from monthly fees to deposit limits. Each account offers different benefits, depending on your business needs.
All Citibank business checking accounts include a free CitiBusiness® debit card, CitiBusiness® Checking Plus Overdraft Protection, CitiBusiness® Safety Check (transfers funds from your savings or money market account to your checking account if your checking account is overdrawn), and CitiBusiness® Preferred Banking (best small business rates and special savings benefits).
You'll also have access to remote check deposit, cash management services, online banking, earnings credit, and up to $250,000 in FDIC insurance.
CitiBusiness Streamlined Checking Account
The simplest of the Citibank business checking accounts is the CitiBusiness Streamlined Checking Account, which includes 250 free transactions each month. Although this low limit might work best for new business owners, watch out for the $15 fee. This is pretty high for a simple account, but it's easy enough to waive the fee by keeping $5,000 in your account.
Monthly fees and limits:
     $15 monthly fee, waivable with $5,000 balance
     250 monthly transactions allowed
     $5,000-$10,000 in monthly currency deposits, depending on your state
Best for:
     New business owners with limited transactions
CitiBusiness Flexible Checking Account
If your business is growing, consider the CitiBusiness® Flexible Checking Account. It doubles the allowances of the first account with 500 transactions and $20,000 currency deposits per month. Unfortunately, the monthly fee and minimum balance requirement are also increased, making the account potentially less attractive to some small business owners.
Be wary of the fee and how it can add up. You don't want to waste money on steep account fees, especially when there are lower-fee accounts out there (see the top alternatives to Citibank Business Checking Accounts section below).
Monthly fees and limits:
     $22-$30 monthly fee, depending on your state, waivable with $10,000 balance
     500 included transactions per month
     $20,000 in currency deposits per month
Best for:
     Business owners with a growing business
CitiBusiness Checking Account
This account offers more flexibility for larger businesses with potentially thousands of monthly transactions. This Citibank business account forgoes placing a concrete limit on your transactions each month. Instead, you'll receive a monthly earnings credit on your average monthly combined balance. This is designed to help offset monthly maintenance charges, transaction service charges, and cash management fees on eligible accounts. To qualify for this benefit, you'll need at least $5,000 in your linked eligible accounts.
Monthly fees and limits:
     $22 monthly fee
     No transaction limits
Best for:
     Business owners who make more than 500 transactions per month
     Unlimited check writing
     Account-holders with another primary account
CitiBusiness Interest Checking Account
If you maintain a high business balance but don't make too many transactions, this interest-earning Citibank business account might work nicely for you. You'll need to keep at least $10,000 in this account to waive the $30 fee. Plus, this balance will earn some interest to keep your account growing.
You're allowed only 25 transactions per cycle, and don't forget that this also includes check writing and payroll.
Monthly fees and limits:
     $22-$30 monthly fee, depending on your state, waivable with $10,000 minimum balance
     $5,000-$10,000 in currency deposits per month, depending on your state
Best for:
     Businesses that don't need to make many transactions
     Limited payroll and costs
Top Alternatives to Citibank Business Accounts
If you're not convinced that any of these Citibank business accounts are right for your small business, then it's time to start considering some alternatives.
BlueVine Business Checking
For an alternative to Citibank that's fee-free, online-based, and allows you to earn interest on your account balance, you might consider BlueVine business checking.
With BlueVine business checking, you can apply for an account quickly and easily online and get access to unlimited transactions, no monthly fees, no NSF fees, no incoming wire fees, and no minimum deposit or monthly balance.
In addition, BlueVine gives you the ability to earn 1% interest on any account balance over $1,000. That said, this account also allows you to withdraw cash fee-free at over 38,000 ATMs around the U.S., as well as deposit cash at over 90,000 Green Dot locations—something that not all online-based business bank accounts can accommodate.
Plus, BlueVine business checking offers two free checkbooks, the ability to send wire payments ($15 fee), mobile check deposit, as well as 24/7 online and mobile banking. You also have access to a range of online payment options—including electronic transfers, ACH transfers, and domestic wire transfers.
Overall, BlueVine is a great option for accessibility, flexibility, and affordability—especially if you're looking for digital tools and the ability to earn interest on your funds.
Open a BlueVine Business Checking Account
Chase Business Complete Checking
If you're drawn to Citibank because you travel a lot for business (the bank has many locations in big cities), but you're not quite sold on any of the accounts above, then you should consider a Chase business checking account as an alternative. Chase has the second-most branches of any bank in the U.S. (after Wells Fargo).
The Chase Business Complete Checking account could be the business account for you. It has a low monthly fee that can be waived multiple ways—including by maintaining the minimum daily balance. If you're looking for an affordable account, and you don't need to make many transactions, this could be the right fit for your small business.
Open a Chase Business Complete Account Now
Capital One Spark Business Unlimited Checking
The Capital One Spark Business Unlimited Checking account is ideal for businesses that deal heavily in cash and need a place to deposit said cash. With this account, you will be able to make unlimited free cash deposits every month without having to worry about paying a fee or reaching a deposit limit.
However, Capital One will charge you $35 a month to have a Spark Business Unlimited Checking account. But you can have this fee waived if you maintain an average account balance of $25,000. In addition, all Capital One business checking accounts come with access to Capital One's online and mobile banking, mobile deposit feature, and online bill pay feature.
With fewer limits but a higher fee-waiving threshold (along with a higher fee), this Capital One business checking account is a great option for well-established, high-volume businesses.
Axos Basic Business Checking
An alternative to BlueVine is Axos Basic Business Checking. Like BlueVine, Axos is an internet-only account, but it offers a lot of functionality. To open an Axos Basic Business Checking account, you must meet the initial $1,000 deposit requirement. Once you do, you'll have no average daily balance requirement and no monthly maintenance fees.
Other perks of an Axos Basic Business Checking account include fee reimbursement on all domestic ATMs, 200 free items per month, 60 free remote deposits per month, 50 free paper checks, and online banking capabilities, including e-statements and bill pay.
In terms of low-cost online accounts, Axos is one of the best options on the market. For a limited time, new business owners can get a welcome bonus of $100 if they use the code NEWBIZ100 when signing up for an Axos basic business checking account. This offer only extends to businesses that incorporated after June 1, 2020—but the offer is valid through March 31, 2021.
Open an Axos Account Now
Who Are Citibank Business Accounts Right For?
With four different options, Citibank business accounts can work for a variety of business owners. However, those who are a bit more strapped for cash may find the relatively high monthly fees on each account pretty cumbersome. If you easily meet the minimum balance requirements to waive the fees, owning these accounts may be more rewarding.
These Citibank business checking accounts offer relatively low monthly transaction limits with the highest allowance at 500. Other banks offer limits in the thousands. Plus, many other accounts at different banks charge much lower monthly fees or require much lower minimum balances to waive their fees.
Now you know the facts about the Citibank business accounts. Is it the best option for your business? Well, that's a question only you can answer.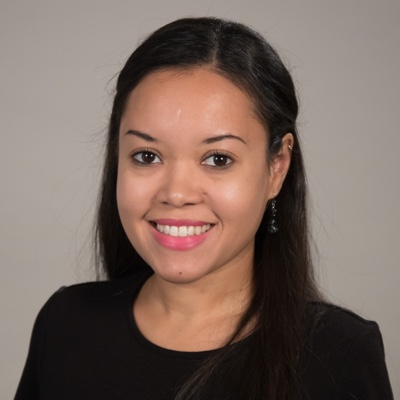 Editor-in-Chief
at
Fundera
Sally Lauckner is the editor-in-chief of the Fundera Ledger and the editorial director at Fundera.
Sally has over a decade of experience in print and online journalism. Previously she was the senior editor at SmartAsset—a Y Combinator-backed fintech startup that provides personal finance advice. There she edited articles and data reports on topics including taxes, mortgages, banking, credit cards, investing, insurance, and retirement planning. She has also held various editorial roles at AOL.com, Huffington Post, and Glamour magazine. Her work has also appeared in Marie Claire, Teen Vogue, and Cosmopolitan magazines. 
Read Full Author Bio