Your personal financial situation is unique to you. The same goes for your small business's finances, which can be streamlined with the right business bank account. The right business account could help you cut costs by eliminating unnecessary fees. Or maybe your ideal account will boost your business's savings by earning interest on your balance. Perhaps your perfect fit is somewhere in between. In any case, there's a business checking account that meets your business's needs, you just need to find it.
Citizens Bank has three different business checking accounts available, each with its own set of fees, limits, and features. It ranges from a basic, low-limit account that doesn't charge a monthly fee to a relationship, benefit-heavy account. Check out your options below.
See Your Business Banking Options
Choosing the Best Business Checking Account for Your Small Business
Before you jump into opening a new business bank account, it's best to figure out what you need and want from an account. Are you trying to avoid excessive fees? Could you really benefit from some extra perks and benefits? Answering these kinds of questions will help you narrow down your search.
Fees
For every account you consider, always take a look at its fee schedule. There are often hidden fees that can crop up when you least expect it. Always check for a monthly fee first. This is the charge banks impose simply for owning the account. Luckily, Citizens Bank's business checking accounts don't charge outrageously high service fees. Still, they can take a chunk out of your savings if you're not careful. Plus, choosing a free account gives you one less thing to worry about.
Also be sure to keep an eye out for other fees on overdrafts, additional transactions, returned items, and other irregular occurrences.
Transaction Limits and Balance Minimums
Another important aspect to consider with a business checking account is the transaction limits that come with it. The majority of business checking accounts will limit you to a few hundred, sometimes thousands, transactions per statement cycle. This limits not only withdrawals, but outgoing checks, deposits, purchases, and the like.
In Citizens Bank's case, you'll have a few hundred transactions at your disposal, depending on the account. It's important to take stock of how many transactions you make each month before you commit to an account. That way, you won't get stuck with an account that limits you.
Citizens Bank Business Checking Accounts
Each Citizens Bank business checking account includes a range of features to make your banking experience easier. This includes mobile deposit, online bill pay, Popmoney® online payment service, and a couple overdraft transfer plans to help you avoid costly fees. You'll also receive a free debit card, with the option of receiving additional cards for employee use.
Let's delve into the specifics of each of Citizens Bank business checking account.
Citizens Bank Clearly Better Business Checking
First on the roster is the Clearly Better Business Checking account. This account works best for business owners with low transaction numbers. You're allowed 200 fee-free check transactions each statement period. This includes checks you write, deposit, and cash. Once you're reached this limit, you'll pay $0.50 per additional transaction. You are still allowed unlimited electronic transactions.
This is the only Citizens Bank business checking option without a monthly fee, making it a great choice for those still watching their business spending.
Monthly fees and limits:
No monthly fee
No minimum opening deposit
First 200 items free, $0.50 per additional transaction
Best for:
Business owners with few transactions each month
Business owners avoiding monthly service fees
Citizens Bank Business Advisor Checking
The Business Advisor Checking account offers more flexibility when making business transactions. Your first 500 transactions are free. You'll also receive $100 off your first order of checks, a 10% discount on Citizens Bank payroll services, and a business credit card at no annual fee.
Monthly fees and limits:
$25 monthly fee, waivable with $10,000 average daily balance or $35,000 in combined balances
No minimum opening deposit
First 500 items free, $0.30 per additional transaction
Best for:
Business owners completing more monthly transactions
Accounts with higher balances
Citizens Analysis Business Checking
For some extra help with running your business smoothly, the Citizens Analysis Business Checking account can offer just the thing. First and foremost, you can benefit from cash management services like information reporting, ACH payments, and collection services. You'll also have access to payroll and merchant services, which includes easy payment processing tools, a 10% discount on payroll service with Paychex®, and the ability to set up loyalty incentives for your customers.
You'll also snag up to $100 off your first order of checks through the bank's preferred provider and a business credit card at no annual fee.
Monthly fees and limits:
     $20 monthly fee
     No minimum opening deposit
     $0.17 per check or item paid each period
     $0.21 per item deposited each period
     $0.65 per deposit each period
Best for:
    Accounts with high activity levels
    Businesses in need of cash management help
Top Alternatives to Citizens Bank Business Checking Accounts
If you're not yet convinced that Citizens Bank business checking accounts are right for your business's specific needs, or you just want to consider some other options (which we always encourage), we've got you covered.
BlueVine Business Checking
For an alternative to Citizen Bank that's fee-free, online-based, and allows you to earn interest on your account balance, you might consider BlueVine business checking.
With BlueVine business checking, you can apply for an account quickly and easily online and get access to unlimited transactions, no monthly fees, no NSF fees, no incoming wire fees, and no minimum deposit or monthly balance.
In addition, BlueVine gives you the ability to earn 1% interest on any account balance over $1,000. That said, this account also allows you to withdraw cash fee-free at over 38,000 ATMs around the U.S., as well as deposit cash at over 90,000 Green Dot locations.
Plus, BlueVine business checking offers two free checkbooks, the ability to send wire payments ($15 fee), mobile check deposit, as well as 24/7 online and mobile banking. You also have access to a range of online payment options—including electronic transfers, ACH transfers, and domestic wire transfers.
Chase Performance Business Checking
The second account that business owners should consider as an alternative to a Citizens Bank Business Checking account is Chase Performance Business Checking. This is the mid-tier business banking option from Chase. It's a great option for mid-sized businesses. There is a $25 deposit required to open this account and a $30 monthly fee. However you can have that fee waived by maintaining an average daily balance of at least $35,000.
Chase allows 250 free transactions with this account. Once you've hit that limit, you'll pay $0.40 per transaction. Transactions refer to debits, incoming wires, and deposits you make in person with a teller. Other activity like ATM deposits, electronic deposits, and ACHs are unlimited and free. Another perk to choosing this account? You'll receive a $200 sign-up bonus for opening it.
Who Are Citizens Bank Business Checking Accounts Right For?
With their variety, Citizens Bank business checking accounts allow business owners of all types to find an option for them. If you're not making too many transactions each month, consider the Clearly Better Business Checking account. This account also works best if you're trying to avoid fees. On the other hand, if you need a bit more room to run your business efficiently, but don't mind paying a monthly fee, the Business Advisor Checking account offers better flexibility. Finally, the Analysis Business Checking account comes with perks that can help streamline your business transactions.
You're able to open a Citizens Bank business checking account as a sole proprietor, general partnership, limited partnership, LLC, LLP, corporation, association, or organization.
See Your Business Banking Options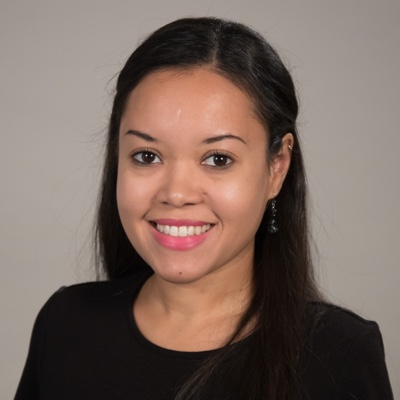 Editor-in-Chief
at
Fundera
Sally Lauckner is the editor-in-chief of the Fundera Ledger and the editorial director at Fundera.
Sally has over a decade of experience in print and online journalism. Previously she was the senior editor at SmartAsset—a Y Combinator-backed fintech startup that provides personal finance advice. There she edited articles and data reports on topics including taxes, mortgages, banking, credit cards, investing, insurance, and retirement planning. She has also held various editorial roles at AOL.com, Huffington Post, and Glamour magazine. Her work has also appeared in Marie Claire, Teen Vogue, and Cosmopolitan magazines. 
Read Full Author Bio