Clover POS Pricing
Clover POS has two software plans: Register Lite, priced at $14 per month, has a 2.7% + $0.10 fee for in-person transactions and a 3.5% + $0.10 for keyed-in transactions; Register is priced at $29 per month and has a 2.3% + $0.10 fee for in-person transactions and a 3.5% + $0.10 fee for keyed-in transactions.
In addition, Clover provides four different hardware POS solutions. The cheapest, a mobile device attachment, is priced at $69. The most expensive solution starts at $1,349 encompasses a full set up including a cash register and receipt printer.
There are so many merchant services solutions to choose from that it can get overwhelming—especially when it comes to point of sale options. One name you may have seen over and over again as you search for the best POS system is Clover POS, a favorite choice among many business owners.
In this review, we'll focus on this popular point of sale system to help you with your search. We've compiled a guide to Clover's suite of POS options to help you decide whether they might be the right point of sale solution for you. Additionally, we'll dive into other reviews on the Clover POS system to see what users have to say about this POS solution.
Clover POS Review: The Basics
Before we dive too deep into our review, it's important to understand the basics of this solution. First off, Clover was acquired by First Data in 2012. First Data is one of the largest merchant services providers in the world. When you sign up with Clover, you'll have to use First Data as your merchant acquirer, which means First Data provides your merchant account.
It's also crucial to understand that Clover POS systems have a two-pronged nature. When you choose a Clover POS system, you'll choose from POS hardware options and software options. This setup means you'll be able to mix and match according to your business's specific needs (on their website, Clover promotes solutions for restaurants, retail, and general service businesses).
We've broken up this review into two sections. One section will focus on all of the Clover POS hardware options and one will cover the software plans. This way, you can decide which Clover hardware and software combination can best serve your business. Let's get started.
Clover POS Review: Hardware Solutions
| Hardware | What It Costs | Setup | Capabilities |
| --- | --- | --- | --- |
| Clover Go | $69 | Mobile smart device attachment | Processes magstripe-only cards, chip cards, and contactless payments |
| Clover Flex | $499 | Self-sufficient, handheld POS system | Processes magstripe-only cards, chip cards, and contactless payments; scans barcodes and prints receipts, all with its own handheld display |
| Clover Mini | Starts at $749 | Powerful countertop POS system | Processes magstripe-only cards, chip cards, and contactless payments; scans barcodes and prints receipts, all with its own mini countertop display |
| Clover Station | Starts at $1,349 | Powerful countertop POS system | Processes magstripe-only cards, chip cards, and contactless payments; scans barcodes and prints receipts, all with its own countertop display, cash drawer, and receipt printer |
Clover Go POS
Clover Go is the most portable of the Clover POS hardware options. This piece of Clover point of sale hardware is a Bluetooth-enabled smart device attachment that allows your business to process magstripe-only cards, chip cards, and contactless payments.
However, unlike other Clover POS system hardware options, Clover Go requires you to come to the table with additional technology—be it a smartphone or tablet. Clover Go will only be able to accept credit card payments if it's attached to another device, making it an ideal solution for an iPad POS, or other tablet-based system.
This Clover POS hardware is $69, making it the most affordable of the Clover hardware options.
Clover Flex POS
Your next option for Clover POS system hardware components is the Clover Flex. This handheld point of sale hardware offers a remarkable amount of capabilities for its size.
The Clover Flex can process all payments, capture customer signatures, scan barcodes, and print receipts—all in one machine, and all on the go. Accessing this combination of mobility and power will cost you, though—the Clover Flex retails for $499.
Clover Mini POS
The first fully countertop option in the Clover POS system hardware offerings is the Clover Mini.
This hardware option offers the power and speed of a countertop POS hub without the associated price—the Clover Mini costs $749.
For your money, you'll be able to process all payments, scan barcodes, and print receipts—and do so with greater speed than you would with mobile Clover point of sale hardware options.
Clover Station POS
Finally, the most powerful of the Clover POS system hardware options is the Clover Station.
This Clover point of sale system allows you the same great capabilities as the Clover Mini—but it offers them with the greatest speed and security that any other Clover POS system can muster. Additionally, the Clover Station also includes a cash drawer and receipt printer, making this a true all-in-one solution if you don't already have a cash register for your business.
You'll also have the option to access a second, customer-facing display with this Clover POS system, which can help provide a better customer experience. But beware: For this hardware option, you'll need to invest—prices start a $1,349.
Open a Clover Account
Clover POS Review: Software Plans
Software Plan
What It Costs
Capabilities

Register Lite

$14 monthly fee, plus 2.7% + $0.10 per in-person transaction, and 3.5% + $0.10 for keyed-in transactions

Accept all forms of payment, set employee permissions and shifts, track sales and reports, process payments offline, access Clover App market, and more

Register

$29 monthly fee, plus 2.3% + $0.10 per in-person transaction, and 3.5%

+ $0.10 for keyed-in transactions

All Register Lite capabilities, plus inventory management, ability to access customer feedback, add gratuity to checks, and much more
Now that we have seen the hardware options Clover point of sale provides, let's review the software solutions you can pair with your hardware to complete your Clover POS system.
Register Lite
The first tier of the Clover POS software is the Register Lite plan. Register Lite will cost your business $14 per month. You'll also pay 2.7% + $0.10 per transaction for in-person transactions, and 3.5% + $0.10 for each keyed-in transactions.
For that price, you'll gain access to the following capabilities:
Accept and process all forms of payment, including credit, debit, chip, and contactless
Track cash payments
Process payments offline
Ring up items, discounts, and tax
Email, text, and store digital receipts
Capture electronic signatures and tips
Track sales and reports
Item-level taxes
Process refunds
Set employee permissions and shifts
Monitor activity, sales, and refunds remotely
Liability protection up to $100,000 in event of a data breach
Access to the Clover App Market
24/7 customer support
Register
The more powerful software plan option for Clover POS is the Register plan. With this plan, your POS cost will more than double to $29 per month.
However, with that extra cost, your Clover POS system will be able to perform the following capabilities, on top of what you already get with the Register Lite plan:
Inventory management
Create a customer loyalty program
Add gratuity to checks
Read customer feedback and reply with coupons
Build a mailing list
Plus, if you're running a quick-service restaurant and need a restaurant POS system, the Clover Register plan will also allow you to:
Edit orders easily
Send orders to a remote printer or display in your kitchen
Manage tables
Connect a weight scale to your Clover POS
Pre-authorize credit cards for bar tabs and reservations
Alternatively, if you're running a retail business, the Clover Register plan will empower your Clover retail POS system to:
Add variants and item-level costs to inventory
Exchange items
Track item-level profitability
It's important to keep in mind, though, not all of these software capabilities will work across all Clover POS hardware solutions. For some features, such as building your mailing list, creating a loyalty program, and reading customer feedback, you will only be able to take advantage if you have the Clover Flex, Mini, and Station solutions.
Clover POS Review: Additional Features
It's worth diving deeper into this Clover POS review and taking a look at some of the features Clover offers in their POS solutions that stand out among other POS providers.
Reporting
Clover offers a range of analytics tools designed to help you gain real-time insights into the trends and data driving your business. With Clover's reporting tools you can track revenue, filter your POS reports to see your busiest times and your best-selling items, get aggregated sales across all your locations, view end-of-day reports, track total sales per employee, and more.
Customer Service
An underrated aspect of a POS provider is the support they provide. With Clover, you'll get 24/7 phone support as long as you're in the U.S. This is huge considering a problem with your POS system could affect your entire business operation. Merchants can also send email inquiries for less urgent matters. On their website, Clover has a dedicated Help Center where you can access guides and tutorials on how to use various Clover products and services. There's also an FAQ page, blog, and developer support page.
For merchants that need help installing their POS system, Clover offers a partnership with CompuCom. CompuCom is a full service installation and support services provider that will provide onsite installation and training on your Clover POS and the Clover App Market.
Gift Cards
With Clover POS you can set up both digital and physical gift cards. Digital gift cards can work on any smart mobile device, while if you opt for physical gift cards, you can choose from over 70 design templates or upload your own branded design. If you want the option to issue store credit, this solution makes it easy.
Plus, with additional gift card tools, like tracking and reporting functions, you can use gift cards to help boost your sales. After all, people using a gift card usually end up spending more than their card's balance.
Virtual Terminal
No matter which Clover POS hardware option you choose, you can also accept payments without the hardware by using your virtual terminal. To access your virtual terminal, just log into your Clover Web Dashboard from any internet-enabled device. Then, you can securely accept any credit and debit card payments, send digital receipts, and collect contact information for CRM purposes. Keep in mind, these transactions will be charged at the keyed-in rate, rather than the in-person rate—but there is no additional monthly fee.
Financing
Clover offers its customers merchant cash advances—where they advance you cash in exchange for a percentage of your daily credit card and debit card sales. With a Clover MCA, you can get approved in as little as two business days and receive your money within two to three business days. Payments are deducted daily from your MasterCard and Visa credit card sales deposits. Clover says its merchants can "repay at the pace of your sales—pay more when your sales go up, less when they're low."
To qualify, you must be in business for six months or longer and process a minimum monthly volume of $1,000 in Visa and Mastercard transactions.
Rapid Deposit
Clover also offers a feature called Rapid Deposit. With Rapid Deposit, you'll get access to the funds generated by sales transactions within minutes (instead of having to wait the typical one to two business days). However, you'll have to pay a 1% fee every time you use Rapid Deposit.
To start using Rapid Deposit, simply link your debit card and request a Rapid Deposit from your Clover dashboard.
Apps
With Clover POS you can add a number of apps to help streamline your processes and expand your capabilities. A number of POS apps are included in every Clover POS system, which can help you run loyalty programs, offer promotions and time-specific discounts, and much more. Additionally, you can sync with third-party apps like Quickbooks, Yelp, Shopify, and more to help with everything from orders and payments to inventory and back-office operations.
Clover POS System: Pros
Now that we've learned about Clover from both the hardware side and the software side, let's take a step back in our Clover POS review and try and determine the benefits of using a Clover POS system for your business.
All-in-One Solution
With the exception of the Clover Go, all other Clover POS hardware options provide an all-in-one solution. Whether you need to process a contactless payment, scan a barcode, or print a receipt, odds are that your Clover POS system can do it.
Price
Clover's payment processing rates are fairly generous when compared to competitors. The 2.7% + $0.10 interchange rate on the Clover Lite plan is roughly the same as PayPal and Stripe (and slightly more than Square). The Register plan comes with a very generous 2.3% + $0.10 rate, which surpasses most other competitors. What's more, the Clover Flex POS and Clover Mini POS can be had for under $750. Compare that to other POS providers and you'll realize what a bargain Clover is. With most businesses, you'll need to spend upwards of $1,000 to get yourself a complete set of POS hardware. Clover's affordability can't be overlooked.
Hardware
The Clover Station and Clover Mini carry a steep price tag—and that's not ideal. On the flip side, they are some of the best tools on the POS market, and are widely used for a variety of different business purposes. Regardless if you're operating a restaurant, retail business, or service business, Clover POS has a hardware option for you. You can't overlook that Clover's hardware solutions make it a plug-and-play solution for most any business.
Open a Clover Account
Clover POS: Cons
For all its merits, Clover POS isn't a perfect product, and no Clover review would be complete without looking at its drawbacks. Here are the most notable downsides to these POS systems:
No Free Hardware Options
One major flaw that Clover POS has as a whole? They don't offer any free hardware options. This means that, on top of payment processing fees, your business will also have to shell out a lump sum for a piece of Clover POS hardware, no matter how simple your payment processing needs are. Compare that to Square, which offers a free mobile credit card reader to all new merchants.
If you're looking for barebones, affordable payment processing, then you might want to explore other POS options that offer free hardware.
First Data
In terms of merchant acquirers, First Data does not have the best reputation. But if you go with Clover, you have no choice but to work with them. Now, customer reviews on First Data vary widely, but it's not uncommon to hear customers complaining about hidden fees, arbitrary account holds, and early termination fees. Consider yourself warned.
Transparency Issues
Another issue brought up repeatedly with Clover is transparency. Clover has many resellers, and most resellers are working on commission. This means similar business owners can get widely different terms, depending on which reseller they work with. If you look on review websites, you'll find customers describing Clover as a "scam" more than once—likely because they got an unfair deal from a reseller. This is obviously a big red flag. Our best advice is to do some in-depth research on the reseller you work with to make sure you don't get bamboozled.
Clover POS Reviews: What Customers Have to Say
Our opinion is informed by several factors. One of those is looking over Clover POS reviews to see how past Clover POS users rated the product.
The general ranking of Clover POS leaves some room for concern. On the Better Business Bureau, no complaints levied against Clover have been closed within the last year, which is not a good sign.[1] They've had a total of five complaints against them in the last three years.
Here's what a few other business owners had to say about Clover POS in the Google Play store:[2]
"Awesome payment platform. We use it exclusively at our business. What else can I tell you? If you use it yourself you'll find it as fast, user-friendly, and reliable as I have for the past few years we have used Clover." — Abel Gilces Gonzalez
"My only issue with this app is the gratuity option. I provide services, but I also sell retail. When a client is paying for both, the app incorrectly calculates the percentages based on the total amount. I wish it had the capability to only factor in the tax-free service amount. Otherwise it works great, and I am very happy with it." — Alie Gros
"The app/company were very good in the beginning. Now my bank account overdraws because the deposits and transactions take over a week to be deposited and the last few have not processed into my bank account, although they have been deposited according to my app." — Kelly Herron
Open a Clover Account
Top Clover POS Alternatives
If you're on the fence about Clover POS systems—or you just want to shop your options—we suggest you check out the following:
Square POS
Square POS addresses the imperfections that Clover POS systems tend to suffer from. Not only does Square POS offer a completely free magstripe reader, but it also offers a free version of Square POS software that comes complete with inventory management capabilities. Square's fees are also similar to what you'd get with Clover's Register Lite plan, and you can add a variety of features to your Square POS, such as payroll processing and a customer loyalty program.
Sign up for Square for Free
Shopify POS
If you're running or starting an ecommerce business, you're probably not interested in all of Clover's POS hardware. What you need is a proper ecommerce POS—and when it comes to ecommerce POS systems, Shopify POS is the best in class. You can get a POS already integrated into your ecommerce website when you sign up for the Shopify Basic plan ($29 per month). This will give you access to all of Shopify's customer and inventory management software, and payment processing rates of only 2.7% per transaction. If you upgrade to one of Shopify's more expensive software plans, you'll get even lower payment processing rates. Plus, Shopify also sells POS hardware if you need to sell in-person as well as online.
Start a Free Trial With Shopify
Payment Depot
For very cheap payment processing, consider Payment Depot. Payment Depot is a payment processor that provides membership pricing and wholesale interchange rates. Memberships range from $49 to $199. With your membership, you'll get the lowest interchange rate possible plus transaction fees ranging between $0.05 and $0.15. What's more, Payment Depot resells several of Clover's POS systems, including the Flex, Mini, and Station. Other tools include a payment gateway and virtual terminal.
Get Started With Payment Depot
The Bottom Line
There you have it—all the information you need to know in order to decide if Clover POS systems are right for your small business. As far as we're concerned, despite their imperfections, these POS systems are some of the very best on the market—and they come at a price that won't break the bank.
However, you know your small business better than anyone. So it's up to you to evaluate Clover's merits and make the right call. Hopefully, this review will help you understand what exactly this system can do for your business, but you should also consider your business's specific needs before you make a final decision.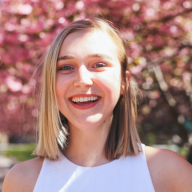 Contributing Writer
at
Fundera
Maddie Shepherd is a former Fundera senior staff writer and current contributing writer for Fundera. 
Maddie has an extensive knowledge of business credit cards, accounting tools, and merchant services, but specializes in small business financing advice. She has reviewed and analyzed dozens of financial tools and providers, helping business owners make better financial decisions. 
Read Full Author Bio