If you're trying to bring your business's marketing plan to 2017, you should be looping in some way to build a following on the many social media sites available. With 1.65 billion social media users worldwide, these sites are bustling with new potential customers for your business.[1]
But if you've never dabbled in a Facebook business account, Instagram account, or a Pinterest for business account, social media for business might seem like a new, scary world to you.
There are best practices that will make your social media efforts a success for your business…
And there are worst practices that can hurt your business's brand.
So to help you face the learning curve of social media for small business, we asked 20 business owners their do's and don'ts of social media.
Here are their top tips.
1. Don't Mix Business and Personal
"One social media 'do' is to keep your business and personal social media profiles separate.
I see too many business owners posting business-related posts and personal posts with the same account. Those following you to keep up with your business really don't want to know about where you're eating tonight or what you think about the TV show you're in the middle of watching. That's a quick way to lose followers."
—David Deering, Owner of Touch Point Digital Marketing
2. Maintain a Single Voice
"Social media users are interested in fresh new ways of presenting content and ways that they can share it with their networks. Try to incorporate some new media types into your social media content plan for the year.
While social media is great for sharing new content, make sure your message is clear and consistent across all channels: website, public, and social media."
—Alex Kamunya, Real Estate Investor at Kam House Buyers
3. Focus on the Customer
"One of the things we don't do is constantly post on our timeline every minute of every passing day. Customers get annoyed if you overly promote your brand.
Second, we never focus on the brand as much as we focus on what the consumer likes or dislikes. No matter how emotionally connected we may be to one product, we let the brand ambassadors—the consumer—tell us what they like and don't like. Listening is key."
—Aaron Fraser, Owner and CEO of WatchPosse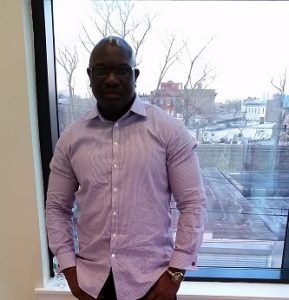 4. Learn From Your Industry's Leaders
"Follow the leader. Who in your industry uses social media well? What can you learn from observation and—if possible—reaching out and getting help from the influencer?  
Do what leaders in your industry do and eventually you will lead on social media, too!"
—Nate Whitson, Le-Vel Brands
5. Know Your Audience In and Out
"Start with a thorough understanding of both your target audience and how you want to engage with them. Not all social media channels will work for all purposes—and your audiences might not be active on certain channels—so it's important to start with a good sense of who you are attempting to connect with.
Aside from the demographic factors, though, you should also consider their frame of mind when using these channels. For instance, B2B products and services might not lend themselves for promotion through sites like Facebook.
Why? Because when most people are engaged with Facebook, they're in a social frame of mind—interacting with friends and family around personal issues and topics of interest. They're not readily amenable (or attentive) to business pitches."
—Linda Pophal, Owner of Strategic Communications
6. Give Followers the Real You
"Do give followers a look into your business. Posting pics of your team in action is a great way to build trust and credibility. Consumers want to know the people they are working with. Don't be afraid to be transparent."
—Jake Knight, Owner of Skye Homes LLC
7. Be Prepared for Bad Reviews
"Don't be unprepared for when complaints happen. Whether you like it or not, things will go wrong. As a small business owner, you want to be ready. If you're not, you'll have to draft up a response, reach out to someone else for more clarification, have someone re-read what you wrote to make sure you're not making the situation worse, and then send. Most people expect a response on Twitter in a half-hour! You simply don't have that much time to waste."
—Flynn Zaiger, CEO of Optimistic Public Relations
8. Treat It Like a Shared Platform
"Write your content like you are talking to an individual person, not giving a speech or pitch to a million people. So many of the entrepreneurs and small businesses we work with feel like they have to constantly be sharing a product or offering a service in every post on social media. It's okay to have some personality! Ask questions, be funny, engage with your followers, and share others' content. Social is much different from your website in that it's not your platform—it's a shared one."
—Cara McIntire, Owner of ROOTS Marketing Boutique
9. Share Stories on Your Account
"Social media needs to tell the real life story of the brand. Consumers are used to seeing packaged advertising on a regular basis. Take a break from that on social media and tell them the behind-the-scenes story. Each image, anecdote, and message shared should make them feel like a part of the brand story. We have had great success with sharing our brands, products, and the work that went into crafting them."
—Slisha Kankariya, FourMine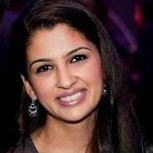 10. Tackle Small Business Forums
"We've had huge success using Reddit to drive targeted traffic to our website, but we've also learned a lot about how to use the platform properly. Unlike other social media platforms, Reddit users are notoriously hostile towards businesses promoting themselves. If you haven't put in the work to establish a following on the platform before you start marketing, you'll almost certainly face a backlash.
We spent months sharing content that was far from promotional—like memes and funny articles—before running ads on the platform. This helped us to establish familiarity with relevant Reddit users, so once we did start running ads, they recognized our brand and didn't react negatively."
—Sam Williamson, Owner of A Hume Country Clothing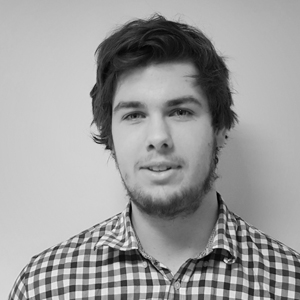 11. Give an Accurate Picture of Your Business
"A worst practice is when people use photos on their Facebook ads that aren't representative of the content the user will see on the page. If the two images look completely different, the person clicking on the Facebook ad will feel confused, leave the page, and you will have paid for a useless click. Multiply that by hundreds of clicks, and you have a fairly expensive mistake."
—James Pollard, Marketing Consulting at the TheAdvisorCoach.com
12. Don't Ask Too Much of Your Followers
"Don't set up automated private messages on Twitter thanking people for following you and asking them to do something. Even if you think you're being transparent or funny by admitting in the message that it's automated, you are setting a negative first impression with the majority of your new followers.
You wouldn't ask someone to marry you on the first date, so don't ask your followers to buy, click, share, or connect on another network the minute they find you on Twitter."
—Anita Kirkbride, Twirp Communications
13. Be a Good Listener
"To maintain a relevant social media presence for your business or brand, focus on being a good listener. For instance, you can't be a good listener if you're scheduling all of your posts ahead of time.
This may feel like an efficient and time-saving practice, but it actually negates one of the great benefits of social media, namely, the ability to engage your audience (and potential future customers) in timely conversations about topics that matter to them."
—Brad Wilke, Co-Founder of Smarthouse Creative
14. Always Be Responsive
"It's inevitable that your business will at some point get a negative review. When you get a negative review from someone, you have to join the conversation as soon as possible.  
No matter what is said and done, someone has to respond. When someone complains and the company does not respond, it looks like they don't care. That will result in a bad brand image and have a negative effect on sales."
—Gene Caballero, Co-Founder of GreenPal
15. Remember That It Takes Time
"Some brands are incredibly lucky and they can catapult to social success overnight, but for the vast majority it doesn't work that way—and that's okay, as long as you remember just that. Growing a social following is all about building momentum.
Building this momentum can take time, so be patient, and don't panic if things take a few months to get going. Many people drop into this pitfall and either give up completely on social, or go the opposite way and triple the amount of posts they're putting out—both of which can be equally damaging."
—Dave Hartshorne, Owner of Dijitul
16. Always Stay Creative and Mix it Up!
"Remember to mix it up on social media. Use boomerangs, pictures, collages, and videos (live and produced). Don't be afraid to get creative!
Also, try collaborating. It's always fun when two brands get together and make content that's greater than the sum of its parts. Plus, it gets you additional visibility!"
—Kelsey Doorey, Founder and CEO of Vow To Be Chic
17. Narrow In Your Social Media Focus
"Don't open up too many new social media accounts in a short period of time. Each one takes a lot of time in order to maintain and grow it. For example, a YouTube account with no videos on it will only confuse or alienate your customers—and probably waste your time.
Once your basic accounts are up and running on the more popular sites such as Twitter and Facebook, look into others like Pinterest and Instagram, and even check out a lesser known player like StumbleUpon."
—Andrew Schrage, CEO of Money Crashers
18. Avoid Automating Your Feeds
"Avoid scheduling tools for Twitter! Many experts will tell you that scheduling tools will keep your account live. And the results is that there is no real conversation going on Twitter.
Informal and real human touch beats formal any time in social media. Use real pictures of yourself and avoid stock images. You will be amazed how much people will engage you and your company."
Khalid Saleh, Co-Founder and CEO of

Invesp
19. Try the 80/20 Rule
"Follow the 80/20 rule. Make sure about 80% of your updates aren't directly self-promotional, but instead provide something of value to followers.
This can be an interesting infographic, your commentary about a recent industry-related news story, helpful tips and tricks, or even an amusing brand-related meme."
—Erika Montgomery, CEO of ThreeGirlsMedia.com
20. Put Yourself Out There
"Small businesses don't have the advantage of a big budget, but they do have the advantage that the founders can put themselves out there and create genuine loyalty from their followers.
Posting videos of yourself is the fastest way to create trust and a personal connection. Be generous with your advice and expertise and give away all of your best secrets, and you will be rewarded with a loyal following.
But a worst practice is posting just for the sake of it. If the post doesn't add value to your audience, or isn't unique and interesting in some way, then don't post it. It will damage your credibility and harm your organic reach in the long term."
—Marty Spargo, Co-Founder of Reize
***
There you have it—20 do's and don'ts of social media straight from entrepreneurs like yourself.
Use these tips and tactics when you're trying to build your small business's presence on a new community, market to a new audience, or stay creative on a site that already works for you!
Article Sources:
WeAreSocial.com. "Global Digital Statshot: August 2015"