There are many important pieces involved in creating an online store—your products, shipping methods, payments, marketing, and more. To make the process of starting an ecommerce business easier, therefore, you'll want to choose the software platform that best suits your needs. The right software will not only allow you to set up your store website and sell your products, but give you the tools to grow your operation and reach your goals.
If you're looking for a solution that offers maximum customization abilities—making a truly unique online store for your business—you might consider open source ecommerce software. Open source software, like Drupal Commerce, can be downloaded for free and then changed and developed to create a highly tailored ecommerce experience for your customers. An open source platform, however, might not be fitting for all businesses. With this Drupal Commerce review, therefore, we'll break down the features, pricing, as well as possible benefits and drawbacks of this open source solution. We'll also discuss top ecommerce platform alternatives to help you determine if this ecommerce software is right for your business.
What Is Drupal Commerce?
Drupal Commerce is an open source ecommerce platform designed to provide business owners a structure from which to develop and create their online stores. Drupal Commerce has been built from Drupal 7, an open source content management software. Drupal Commerce adds the integral functions of an ecommerce site: shopping cart, checkout, product management, and order fulfillment, into an established content management system that services some of the world's biggest brands like Pinterest and NASA.gov.
As an open source solution, Drupal Commerce is free to download and upon doing so, can be developed to fulfill your specific ecommerce needs. Using Drupal Commerce, you can design and create your online store, house, sell, and ship your products, accept credit card payments, and manage the whole of your online business processes. Drupal Commerce also gives you the ability to integrate with a number of third-party tools as well.
Pros
Customization
Development Resources
Cons
Ease of Use
Cost
Features
Drupal Commerce Features
Before we discuss the features that are included with Drupal Commerce, it's important to note that open source solutions, and this one in particular, are inherently different from many other ecommerce platforms. Unlike all-inclusive ecommerce software, Drupal Commerce was developed as a framework, as their website says, "focusing on what you can build with it [as opposed to] what you can do with it out of the box."[1] This means, essentially, that Drupal Commerce features include basic ecommerce functionalities, as well as options for integration and expansion, but on the whole, is meant for further coding and development. Keeping this in mind, the Drupal Commerce software includes:
Online Store Builder
As we mentioned, Drupal Commerce was built on Drupal 7, an open source content management system. As such, Drupal Commerce gives you the ability to design and develop your online store, as well as take advantage of the Drupal 7 CMS base. With Drupal Commerce, you can choose from free or premium mobile-responsive themes and adjust the design, layout, and logic to fully customize your online store. To expand your functionality, you can download and add pre-built Drupal modules, which can also be modified to fit your specific needs. Drupal Commerce has multilingual functionalities, as well as the scalability to accommodate high traffic and transaction volumes.
Product and Order Management
The core systems of Drupal Commerce allow you to create your products, customize the type, attributes, and display, and develop a product catalog. You have the ability to sell all kinds of products—from physical goods to downloadable products to subscription services. Drupal Commerce allows you to set up your own pricing rules, including additions for discounts, coupons, and multi-currency adjustments. With Drupal Commerce, you can also manage your orders by setting rules and developing a customized and automated order and fulfillment workflow.
Shopping Cart and Checkout
Drupal Commerce gives you full shopping cart functionality, with the ability to change the specific statuses of the shopping cart, as well as use modules to add statues, like for shipping or customer profiles. Drupal Commerce also allows you to customize your checkout form, displaying exactly what you need for your customers to fill out during the checkout process. Drupal Commerce supports single and multi-page checkout and offers pricing and tax calculations as well as VAT support for international commerce.
Drupal Commerce demo page. Source: Drupal Commerce
Payments
With Drupal Commerce, you can integrate with a variety of different payment gateways to accept credit card payments from your customers. Drupal Commerce offers free downloadable modules for some of the top payment processors, like Authorize.Net and PayPal, that will allow you to integrate their service with your ecommerce site. You will, of course, have to have an account with the payment provider you choose to actually utilize their service through your Drupal Commerce store.
Integrations
Drupal Commerce allows you to integrate with third-party tools, through their contributed modules—downloadable files that extend your site features, designed specifically for Drupal. Drupal Commerce has modules for payment processing, shipping services, analytics, reporting, marketing, and more. These modules can provide integration with top business tools like MailChimp, Google Analytics, Amazon Pay, and Xero accounting software. Drupal Commerce also provides the ability to connect with social media profiles, like Facebook, Twitter, and Pinterest.
Customer Support
Since Drupal Commerce is open source software and free to download, their customer support options are not quite the same as many other subscription-based ecommerce platforms. This being said, however, Drupal Commerce offers documentation guides for merchants, developers, and site builders. The Drupal Commerce website also offers a user Q&A forum, as well as a video library. For professional support, Commerce Guys, the creators of Drupal Commerce, provide application support plans at a monthly cost.
Drupal Commerce Pricing
As we've mentioned, the Drupal Commerce software is free to download and can be downloaded directly from Drupal's website. Just because the software is free to download, however, doesn't mean that it will be completely free to run your ecommerce store with this platform. To explain, you'll need to find and pay for web hosting to actually set up and run your site using Drupal Commerce. Additionally, due to the customizable and "framework" nature of Drupal Commerce, you'll more than likely need a developer to help create and manage your online store.
Similarly, whereas many non-open source platforms handle back-end processes, like maintenance, security, and optimization—with Drupal Commerce, you will be responsible for these tasks or for hiring someone to do them. If you want professional support directly from Drupal, you can purchase one of the Commerce Guy plans, which start at $3,000 for the initial set up, and continue at a $580 per month fee.
Furthermore, although the Drupal modules are free to download, you will have to pay any associated development costs to actually install and integrate them. In terms of payment modules, you'll have to choose a payment processor, set up an account with them, and pay the corresponding fees. For some payment providers, like Stripe, you'll only pay credit card processing fees, whereas others, like Authorize.Net, will also charge a monthly fee to use their service.
Taking all of these elements into consideration, therefore, it's difficult to determine a specific cost for using Drupal Commerce as your ecommerce software. Ultimately, the overall price will be a combination of web hosting, site development and maintenance, and payment processing.
Pros of Drupal Commerce
Now that we've gone through the Drupal Commerce features and pricing, let's discuss the possible benefits of choosing this open source software for your ecommerce business. Here are two to consider:
Customization
Drupal Commerce is built for customization. If you want to develop a truly unique ecommerce business to stand out from the competition, utilizing Drupal Commerce is a great way to create an online store unlike any other. With Drupal, every piece of your store's design, workflow, and capabilities can be modified and improved—essentially, you can develop your Drupal store to be exactly what you want. Additionally, Drupal gives you the option to extend your functionality by adding already developed module downloads—allowing you to integrate with top third-party business tools. Moreover, as we mentioned earlier, Drupal's website describes their open source software as a framework to build with, as opposed to an application ready to be used—this gives you impressive development freedom that you won't find with many other software offerings.
Development Resources
One of the big benefits of Drupal Commerce, as with any open source platform, is the available development resources and community dedicated to improving and maintaining the software. As you can see on the Drupal website, developers are constantly making adjustments, fixing problems, and releasing updates to ensure that Drupal users are getting the best out of the software. Additionally, since Drupal Commerce was built on the base of the Drupal CMS—which powers websites all over the world—you know you have a trusted tool and numerous resources to pull from.
Furthermore, along with the Drupal Commerce software itself, developers are constantly working on the integration modules, adding to the offerings and improving on existing options. With an open source platform like Drupal, you can be confident that improvements are constantly being made and that there are resources out there you can consult if necessary.
What Drupal Commerce Users Say
Although there is not an abundance of Drupal Commerce reviews on the internet, the ones that are currently available are generally positive and very specific about what they like about this ecommerce software. Drupal Commerce users appreciate the flexibility of the software, the endless options for extensions, and the solid base of the Drupal CMS. Reviewers also feel that there is a robust development community, as well as documentation materials available to answer questions when they need help. However, even developers who have successfully used Drupal Commerce to set up online stores for clients admit that "you really have to know what you're doing."[2]
Cons of Drupal Commerce
Although Drupal Commerce offers impressive customization abilities and development tools, there are also some drawbacks involved with using this ecommerce software. Here are a few to consider:
Ease of Use
When it comes to setting up and running an ecommerce business, we think it's safe to say that many business owners value not only how long it takes to get set up, but how easy it is to use and maintain their online store. Unfortunately, it's difficult to say that using Drupal Commerce is simple, even for those with technical or development knowledge. Since Drupal Commerce is designed as more of a framework than an application, creating an ecommerce store, more than likely, requires dedicated development resources to build and manage your site.
This means, therefore, that it will not only take time to get your store set up, but it will also take time for you to learn how to use it, as well as to train your employees. Additionally, if you want to make modifications or have a problem with your site, you will probably have to call on a developer for help. If you or one of your employees has advanced knowledge, this may not be too much of an issue. However, there are certainly other platforms out there that make this process quicker and easier and don't require extensive technical knowledge.
Cost
Although it's technically free to download Drupal Commerce, at the end of the day, there will be a handful of unpredictable variables that will factor into the actual cost of using this software for your business. This being said, your cost will largely depend on your need for development resources, which as you can see with the support plan pricing from Commerce Guys, can run high. If you need a developer to create and customize your site, you'll probably also need a professional for maintenance, security, and any other adjustments you want to make on your site—all of which will come at an associated cost. If, therefore, you're a small business owner looking for the most predictable and cost-effective way to start your ecommerce store, there are probably other platforms out there that will suit you better.
Features
When compared to other ecommerce software offerings out there, even other open source platforms, Drupal Commerce doesn't have a large included feature set. Although you have the ability to customize and add almost anything with this platform, sometimes it's helpful to have a more thorough base to start with. Both PrestaShop and Magento, as examples, are open source platforms who have a more robust set of included features. The opportunity to build upon the Drupal Commerce framework might be a big plus for some business owners; however, if Drupal had a more diverse set of features to start with—it might then be more appealing to others.
What Drupal Commerce Users Say
Without a doubt, the one negative thread that comes up again and again in Drupal Commerce reviews is that it's not easy to use. Once again, even reviewers who have developed a Drupal Commerce site for clients comment that there is a steep learning curve involved in using this software. Reviewers say that overall, utilizing Drupal Commerce is complex, time-consuming, and requires an experienced developer. Additionally, there are also Drupal Commerce users who comment that the platform is costly, especially depending on how you want to implement and grow it.
Alternatives to Drupal Commerce
Before deciding if Drupal Commerce is the right ecommerce platform for your business, you'll want to take a look at some of the other solutions available on the market. Here are two top Drupal Commerce alternatives:
OpenCart
If you're looking specifically for an open source ecommerce solution, you might consider OpenCart as an alternative to Drupal Commerce. Like Drupal, OpenCart is free to download and can be installed and customized to meet your business needs. OpenCart gives you the option to find web hosting yourself, or you can work with their hosting partner, who will automatically set up OpenCart for you. OpenCart includes many of the core Drupal Commerce features: product and order management, payment gateway integration, as well as multilingual and multi-currency options.
Compared to Drupal Commerce, however, OpenCart, has more included functionalities right off the bat, like user management, an email subscription option, shipping methods, sales reports, and marketing campaigns. OpenCart also gives you the ability to integrate with over 13,000 (paid and free) modules from the OpenCart Marketplace to extend your functionality. With their robust feature set, OpenCart is known as an open source platform that is more approachable to users who have limited technical knowledge. Although a developer might help you use OpenCart to the fullest extent and increase your customization options, there also seems to be a higher probability of managing your store day-to-day without a dedicated development resource—which does not seem to be the case with Drupal Commerce.
Shopify
For an ecommerce solution that is highly customizable and doesn't require expensive development resources, you might want to look into selling on Shopify. Shopify is known as one of the most popular ecommerce platforms—and for good reason. Shopify is easy to use, quick to set up, and can be used effectively by beginners and advanced users alike. Unlike OpenCart and Drupal Commerce, Shopify is an all-inclusive, subscription-based platform—meaning you pay for a monthly subscription and have access to all of the features and capabilities that are associated with said subscription.
With Shopify, your store is hosted through the platform and you can use Shopify's drag-and-drop builder to customize your design. Shopify includes all of the tools you need to run your ecommerce business and also gives you the ability to integrate your store with the 1,200 apps in the Shopify Marketplace. Shopify has their own payment services provider, Shopify Payments, that you can use to accept payments online; however, for an additional fee you can work with other top providers as well.
Shopify offers four subscription plans: starting at a monthly fee of $9 and ranging to $300. Each plan, of course, comes with increased functionality, the most expensive plan thus designed for high-volume sellers. If, therefore, you're looking for a more user-friendly and predictable-cost alternative to an open source platform like Drupal Commerce—but still want a variety of different customization options—Shopify is a great alternative.
Start Free Trial With Shopify
Is Drupal Commerce Right for Your Business?
Ultimately, choosing an ecommerce platform is the first important step to creating your online store—and you're the only one who can decide which solution is best for your business's needs. This being said, if you're looking for software that gives you the maximum amount of control over your online store and full customization capabilities, Drupal Commerce will certainly meet those requirements. However, by the same token, you have to be willing to invest in a dedicated development resource to actually set up, create, and maintain your ecommerce business website using Drupal Commerce.
Therefore, if you'd prefer having the ability to set up your online store without a technical professional, we'd recommend taking a look at an alternative ecommerce solution. With all of the options, as well as free trials available out there, there's no doubt you'll find the ecommerce platform that's right for your business.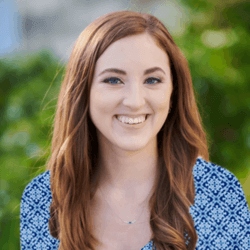 Senior Staff Writer
at
Fundera
Randa Kriss is a senior staff writer at Fundera.
At Fundera, Randa specializes in reviewing small business products, software, and services. Randa has written hundreds of reviews across a wide swath of business topics including ecommerce, merchant services, accounting, credit cards, bank accounts, loan products, and payroll and human resources solutions. 
Read Full Author Bio