19 Holiday Gifts for Employees in 2020
Do you want to give holiday gifts to your employees this year? A gift from the boss is a thoughtful touch that makes your team feel appreciated. But what to get that's memorable, useful, and affordable (and won't get tossed in the trash the minute the employee gets home)?
If you're looking to go beyond the basic and boring, we've compiled a list of 19 ideas for holiday gifts for employees in 2020.
The Best Holiday Gifts for Employees
Here are 19 excellent ideas for employee gifts:
1. Office Decor
Brighten up your employees' workspaces! Creating a workspace that people love being in is an underrated motivator for your team.
Small plants that are suitable for displaying on a desk, picture frames, pencil holders, or perpetual calendars are all holiday gifts that just about any employee will appreciate.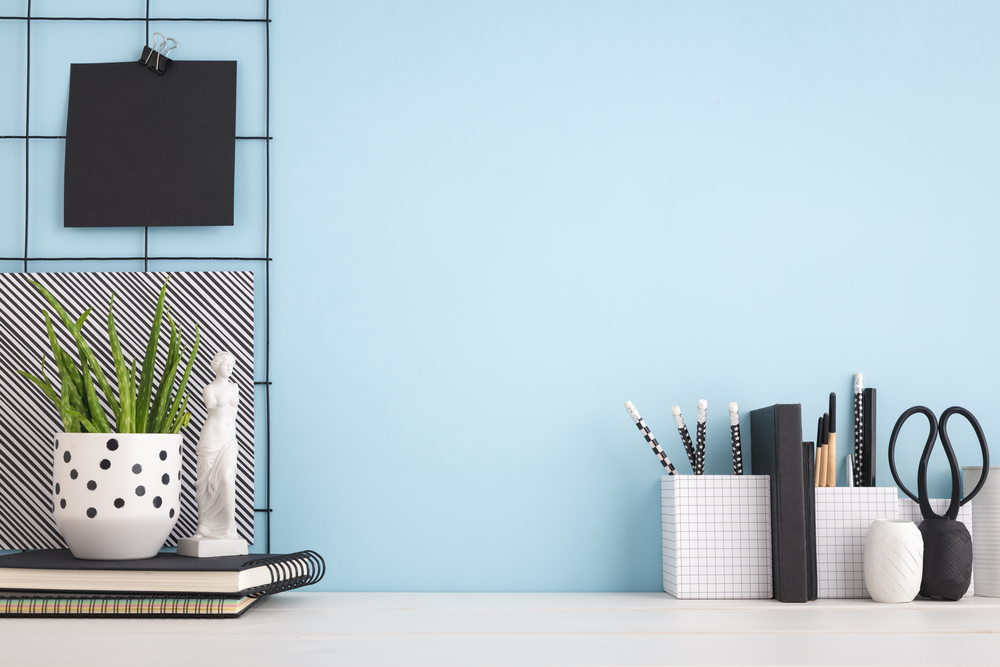 2. Travel Accessories
Do you have employees who frequently travel on business?
They'll appreciate holiday gifts like embossed luggage tags, travel charging kits for their electronic devices, travel pillows, or pashmina throws for chilly airplanes.
These employee holiday gift ideas are relatively affordable, but will be appreciated by the employee who's always on the go.


3. Office Supplies
Think about things employees use every day and how to make them more enjoyable. For instance, a good-quality pen—especially an engraved one—will get lots of use. Other office supplies that make good holiday gifts for employees are paperweights, pen holders, and custom post-its.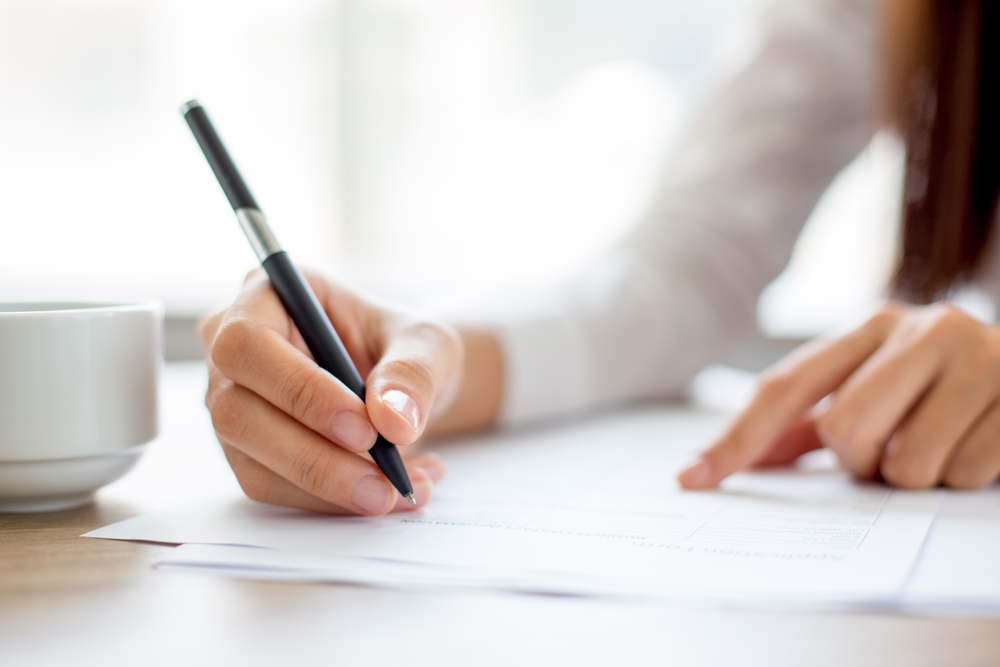 4. Desk Organizer
Have an employee who loves keeping things in order? They might appreciate a well-made and well-designed desk organizer to keep their desk looking stylish all year long.


5. Notebooks
Every employee will appreciated a well-crafted, high-quality notebook. Want to bring it up a notch? You can also personalize the notebook for each of your employees, showing you put thought into your holiday gift this year. 


6. A Bottle of Alcohol
 Depending on your office culture and your employees' tastes, a nice bottle of wine can also make a good gift. Or, if they appreciate a certain type of liquor, a nice bottle of what they love drinking is a thoughtful gift. 
Of course, make sure a bottle of alcohol is appropriate and wanted for the given employee you have in mind.


7. Specialty Coffee
Got employees who can't live without caffeine? Give a personalized coffee mug, a sturdy travel mug, or a plug-in coffee warmer for their desk.
If your employees are really into coffee, you can also give gourmet coffee beans (or tea, if that's what your employee prefers!).


8. Cozy Accessories
Do you have one of those offices where people are always fighting over the thermostat? Get the employee who's always cold a pair of fingerless gloves, a cozy scarf, or a shawl.


9. Spa Treatments
If you really want your employees to really unwind over the holidays and come back fresh for the new year, you could offer them gift cards to a nice spa. Just a massage or another service is enough to show that their mental health is important to you. For employees who love to relax, this could be the perfect holiday gift!


10. Headphones and Sound Devices
Open-plan offices or close-together cubicles can make for a noisy workplace.
A comfortable pair of headphones so employees can listen to music, sound-canceling headphones (if you really want to go for it), or a white noise machine small enough for the desktop are thoughtful gifts.


11. Event Tickets
Help your employees relax over the holidays! Remember—holiday gifts for employees can be experiential gifts.
Just about every employee appreciates passes and vouchers to a local movie theater chain.
You can also give gift cards or tickets to your employee's favorite sports team, band, or live show pretty easily through an app like SeatGeek. 


12. Tablet or E-reader
Do you have an employee who loves reading? A nice holiday gift for these employees could be a tablet or e-reader, like a Kindle. A tablet is a great way to help them get their reading fix while on a commute to work, or while traveling.


13. Hobby-Related Gifts
Is your employee a green thumb? Or maybe they spend their time out on the golf course when not at work.
Take a second to think about what your employee loves doing, and shape your employee holiday gift around their hobbies.
Gardening tools, cooking gear, or sports accessories are all personalized gifts that your employees would appreciate.


14. Gourmet Food Basket
You really can't go wrong giving food as a gift.
Don't get too esoteric—focus on foods most people either enjoy themselves or can share with others. For example, a gift basket of fresh fruit, gourmet cheeses, cookies, or specialty chocolate is always a hit. For the meat-lover employee, a few nice steaks would be very appreciated. 


15. Cooking Classes
You could just give your employees nice food. Or, you can give the gift of learning and give gift cards to cooking classes for employees who love to cook.
If you choose to go this route for your holiday gift for employees, be sure to give them an extra gift card so they can bring a friend or a significant other.


16. Reusable Water Bottles
Hook every employee up with a high-quality reusable water bottle. Water bottles can be expensive, and people will appreciate having a nice water bottle to use while at work.


17. In-Home Entertainment
A hot holiday employee gift this year is an affordable streaming service. A service like Roku or Amazon Fire would be an appreciated holiday gift for a TV fanatic.


18. Time Off
It might not have come to your mind when you think of holiday gifts for employees, but time off would likely be an appreciated break for your employees. As a thank you for their hard work during the year, give a gift of a paid-for family day during the holidays, or at any time your employees really feel like they need it.


19. Gift Cards
You might think buying a gift card is a cop-out, but let's face it—everyone likes getting gift cards. Gift cards are also an ideal solution if you don't know enough about your employees to come up with personalized gifts. For truly general gift cards, give Amazon, iTunes, Target, or Starbucks. You can also give gift cards to a local department store chain, local grocery chain, or restaurant chain.
Grocery store gift cards are becoming more and more popular as holiday gifts for employees. It harkens back to a time when employers would give a turkey or ham to all employees before holiday breaks. A grocery store gift card is a similar gesture that doesn't make any assumptions about people's celebrations or religious traditions. 
Holiday Gifts for Employees: A Few Guidelines to Follow
Giving a great gift requires thought—and you don't want to make a major gifting faux pas with your employees. Here are a few gifting guidelines as you're thinking through holiday gifts for employees:
Be fair
It's very easy to seem like you're playing favorites when you buy gifts for your employees. Do you spend more on one person than on another? Did you get one employee a purely business-related gift, and another something more personal? Did you buy one person a gag gift that he or she secretly found more hurtful than funny? Giving your staff gifts can be kind of a minefield, so it's best to spend the same amount on everyone and keep all the gifts along the same lines.
Be consistent
If you gave everyone $500 cash gifts last year, but this year's holiday gift is a free ham, your gift will inspire more rage than gratitude. Choose a price range for your gifts that's reasonable for your business and one you can stick to in the coming years even if your budget gets tighter.
Understand tax guidelines
You can deduct the full amount of a business gift up to $25 in value. (Personalization, such as having the gift engraved or embossed, and gift-wrapping don't count toward that amount.) The IRS has different guidelines around gift cards; it's a good idea to consult your accountant about the tax implications of giving these. Keeping employee gifts under $25 ensures everyone feels treated fairly and also minimizes costs.
Don't give promotional products as gifts
No one wants to get a coffee mug with the business's logo or a company T-shirt as an employee holiday gift. Save promotional items for your prospects and customers; giving them to your employees just makes you look cheap.
Final Tips on Holiday Gifts for Employees
No matter what type of employee holiday gift you give, the key is to take it up a notch. A small gift of the best quality is more memorable than something mediocre. Get gifts engraved or otherwise personalized. Make presentation memorable by springing for professional gift-wrapping. Finally, give a handwritten note with every gift, thanking the employee for their hard work this year—and be sure to be specific.
Need more inspiration? Here are three sources for memorable holiday gifts for employees: