FastSpring is an ecommerce software designed particularly for businesses selling digital products and services. Is this the right software for your ecommerce business? This FastSpring review will help you decide. We'll take you through the various FastSpring features as well as their pricing, pros, and cons. We'll also explore some FastSpring alternatives, which include some of the biggest players in the industry.
FastSpring Pros
Digital focus: FastSpring caters specifically to businesses selling software, digital goods, and subscriptions.
International orders: Accept international orders and payments, show customers prices in currencies based on their location, automatically calculate VAT.
All-inclusive platform: FastSpring serves as your merchant of record and payment processor, as well as your ecommerce store builder.
FastSpring Cons
Pricing: FastSpring is quote-based, so there is no transparency about their rates and fees.
Usability: User reviews note the software can be difficult to understand and even overwhelming.
Can't sell physical goods: If you sell physical products or goods, this will not be the ecommerce platform for you.
What Is FastSpring?
FastSpring is a cloud-based, all-in-one ecommerce platform. The FastSpring software caters specifically to digital businesses that are selling things like software, content, or applications. Using FastSpring, you can create a website to sell your products, enable purchases and subscriptions from around the world, customize the shopping experience, and more.
At their core, FastSpring offers two different kinds of shopping experiences: a Web Storefront and a Popup Storefront. With the Web Storefront, customers are redirected from your website to FastSpring to view their cart and complete their checkout. With the Popup Storefront, FastSpring integrates into your existing website and allows customers to check out through a "pop-up" window displayed on top of your webpage. The type of storefront you use ultimately depends on what is best for your business needs.
Additionally, not only is FastSpring a full-service ecommerce platform, but it also serves as your merchant account provider and payment gateway. To briefly explain, the payment gateway is the software that works with your ecommerce platform to authorize online payments. When a customer buys a product from your online store, the payment gateway receives the funds and deposits them in a merchant account. This means that when you use FastSpring, they authorize your payments, receive the funds, and transfer them from their merchant account into your business banking account. All of this is to say that where most ecommerce software platforms require you to connect a third-party payment processor, FastSpring includes it as part of their service.
FastSpring Software Features
Now that we've broken down the basics of FastSpring, let's dive deeper into the specific features that this ecommerce platform offers:
Subscriptions
One of the big features that FastSpring offers is solutions geared specifically toward businesses with subscription services. FastSpring provides customizable subscription management with multiple billing models, pricing structures, and payment options. With this software, you can send outstanding payment reminders to customers as well as invoices, receipts, and account summaries. You can also create special promotions, sales, trial periods, discounts, and coupons for your customers.
Payment Processing
FastSpring serves as both your merchant account and payment gateway, enabling you to receive payments from a variety of different credit cards, standard payment methods, as well as alternative payment methods, like PayPal or Amazon. You can display and collect currencies (more than 20 currencies in over 25 languages) based on your customer's location, and receive the payments in your preferred currency. The platform also handles settlements, refunds, and remittance, as well as PCI and local law compliance.
Dynamic Commerce
Part of the FastSpring software all-in-one offering is your ability to customize your storefront and make the experience that you want. With the FastSpring StoreBuilder Library, you can build your own products, checkouts, and customer experiences. Through this process, you can easily make changes, add promotions, create bundles, show upgrades, as well as generate and distribute licenses.
Customer Acquisition
In order to help you grow and engage your customer base, FastSpring software includes optimization and conversion capabilities to track emails, banner ads, and other lead-generating campaigns. FastSpring also has reporting tools to provide insights into your customers, product success, and overall growth. Additionally, you can integrate FastSpring with a variety of different platforms like MailChimp, Google AdWords, AdRoll, Google Analytics, Salesforce, and more.
Tax and Accounting Tools
In addition to their shopping and checkout functionalities. FastSpring handles your tax collection, compliance, and necessary payments, including taking care of U.S. state taxes and VAT. The platform also gives you access to detailed financial reports and can integrate with other accounting tools. FastSpring also manages chargebacks and provides customer service for both you and your customers.
FastSpring for WordPress
It's also worth noting that FastSpring has a plugin for WordPress. Similar to the extremely popular WooCommerce, the FastSpring plugin allows you to manage your ecommerce store directly through your WordPress site. You can use the FastSpring plugin to set up your online store, configure your digital products and pricing, and ultimately process transactions. You must, however, have both a WordPress and a FastSpring account to utilize the plugin.
FastSpring Pricing
FastSpring pricing is quote-based, meaning you'll have to contact their sales team directly to get a quote based on your business's specific needs. While the lack of price transparency is somewhat of a concern—since you can't be sure if you're getting a competitive rate compared to other businesses—it can also mean that you get a completely customized solution that fits your business perfectly. That said, you can request a demo to learn more about the platform before you decide if it's right for you.
FastSpring Pros
After sorting through all of the features of the FastSpring ecommerce software platform, there are several benefits worth considering:
All-Inclusive Platform
One of the big benefits of FastSpring is the all-in-one nature of the platform. With one software, you have access to all the features discussed above, essentially providing you with everything you need to run your online business. Additionally, the fact that FastSpring serves as your merchant of record and payment processor takes a huge lift off your shoulders as a small business owner.
International Orders
Another advantage of the FastSpring platform is their international capabilities. When using FastSpring, you can accept international orders and payments and show customers prices in their currency based on location, without any additional work on your end. This functionality can help you extend your business's reach, as well as create a seamless, intuitive shopping experience for your customers.
Digital-Based Services and Subscriptions
If your business sells digital-based products or services (ebooks, software, content, etc.), FastSpring was designed with you in mind. FastSpring has specific subscription capabilities for digital services that run on a subscription basis. They also specialize in fulfilling digital orders, allowing for instant file download and they integrate with license and rights management providers to protect your intellectual property.
FastSpring Cons
While there are some advantages to using FastSpring as your ecommerce platform, there are also some drawbacks. Here are a few:
Pricing
FastSpring does not offer transparent pricing, which can be problematic, especially when trying to compare their service to industry competitors. While the website claims the service has low competitive rates and monthly fees, it's impossible to verify that information without actually seeing their prices laid out.
Usability
Although many FastSpring customer reviews out there are generally positive, the one recurring negative is that the software is not particularly user-friendly. Some reviewers noted that it's difficult to understand all the features on the dashboard and that the software can be overwhelming, especially when getting started.
No Solutions for Physical Goods
FastSpring can certainly be appealing if you're a digitally based business, but this specificity also alienates a huge portion of ecommerce businesses. FastSpring doesn't seem to have capabilities designed for businesses selling physical goods like inventory management or shipping services.
FastSpring Alternatives
Before deciding whether FastSpring is the ecommerce software platform that best suits your business needs, let's look at some of the alternatives in the industry.
Shopify
One of the biggest players in the ecommerce industry, Shopify is easy to use and has numerous features similar to FastSpring, including digital product offerings. Additionally, they offer a full range of capabilities for businesses selling physical goods. While Shopify does not have the same language and currency customizations that are an integral part of the FastSpring platform, they do have the same ability to serve as your payment processor.
Plus, Shopify details their pricing—monthly fees for their plans can range from $9 to $300, plus credit card processing fees. Ultimately, Shopify's diverse offerings and transparent pricing makes them a worthy alternative to FastSpring.
Start Free Trial With Shopify
Selz
Although Selz has the general capabilities of popular ecommerce platforms, it also has features particular to digital-based businesses, including the ability to sell ebooks, videos, courses, and apps. With these services, you get additional benefits like automated PDF stamping, limited downloads, unlimited hosting and bandwidth, automatic product updates, and license keys.
Selz also serves as your payment gateway, offers an on-site shopping cart and multi-currency charge and payment options. Plus, they're transparent about their pricing, with four plans ranging from $0 to $35 per month, plus transaction and processing fees.
Sellfy
Lastly, Sellfy is an ecommerce platform that, like FastSpring, only deals with businesses selling digital products. This platform features subscription offerings, PDF stamping, limited downloads, customizable shopping cart options, language adjusting capabilities, and multiple currency options.
Unlike the other platforms, however, Sellfy requires that you use PayPal or Stripe to process payments. In addition to the fees from your payment processor, Sellfy has two plan options, Pro for $29 per month and Pro Plus for $99 per month. The only difference between the two is that Pro Plus has a 0% transaction fee, as well as premium support. The transaction fee for the Pro plan is 2%.
The Bottom Line
Ultimately, FastSpring seems best-suited for established businesses that sell digital products or services. If your digital-based business has an international reach (or wants one) and would derive significant value from currency and language capabilities, FastSpring is worth considering. Similarly, if your digital business has a robust website and is looking for an onsite shopping cart, the FastSpring Popup Storefront could work for you.
At the end of the day, however, you have to be willing to discuss pricing with the FastSpring sales team, and it's certainly sensible to explore the numerous ecommerce software platforms available to determine which one best suits your individual needs.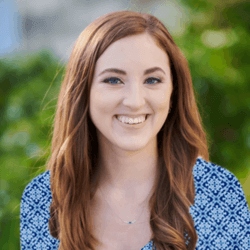 Senior Staff Writer
at
Fundera
Randa Kriss is a senior staff writer at Fundera.
At Fundera, Randa specializes in reviewing small business products, software, and services. Randa has written hundreds of reviews across a wide swath of business topics including ecommerce, merchant services, accounting, credit cards, bank accounts, loan products, and payroll and human resources solutions. 
Read Full Author Bio