With the payment industry ever changing and developing, it's often hard to differentiate one provider from another. Since their founding in 2014, Fattmerchant has stood out with their subscription-based pricing and 0% markup. Supporting a variety of different types of businesses, Fattmerchant has powered more than $1 billion in transactions to date and their customer base has continued to grow.
But how do you know if this payment processor is the right one for your small business? This Fattmerchant review is here to help. We'll take you through the features and the pricing involved in their subscription-based service. We'll also compare the Fattmerchant service to industry competitors so that you can make the most informed decision about what is best for you and your business.
What Is Fattmerchant?
Fattmerchant is a subscription-based, flat-rate, merchant account provider. Essentially, Fattmerchant partners with small businesses in order to help them process their credit card payments. Unlike other services, Fattmerchant offers the true cost of interchange (the lowest cost of accepting credit cards). While many services charge a variable percentage in addition to the interchange on each credit card, Fattmerchant subscribers pay interchange plus zero.
For a monthly subscription fee (and no contract required), users receive the payment terminal of their choice (we'll discuss the different options in a bit) as well as Omni, Fattmerchant's integrated payment platform. This platform, included with all of the terminal solutions, has features such as custom-reporting, statements, invoicing, and inventory. Fattmerchant subscribers also receive a personal account manager as well as access to a customer success team at no additional cost.
Solutions for Fattmerchant Subscribers
As mentioned earlier, Fattmerchant has a variety of different payment terminal solutions that allow users to receive and process credit card payments. These six options are available for subscription a la carte, meaning if a user pays for a mobile subscription and wants to add an EMV terminal, they would have to pay the monthly fee for that subscription as well. Let's dive into the details of each of these unique solutions.
EMV Terminal
Fattmerchant's EMV terminal is for in-person payments. This service provides secure physical terminals that businesses can use for their customers to utilize and accept payments. Fattmerchant "Dejavoo terminals" integrate with their Omni analytics platform and can be used two ways.
First, they can be used alone, meaning a payment amount is entered on the device and then the credit card is swiped. The terminals can also be integrated with the virtual terminal; here, the sale begins in the virtual terminal and then the payment is accepted in-person on the Dejavoo terminal.
In this service, Fattmerchant also offers two mobile card reader options: a Chipper BT which accepts magstripe and EMV compliant cards via Bluetooth on iOS or Android devices or Chipper 2X BT, which has all the functionality of the Chipper, plus ApplePay.
Shopping Cart
The shopping cart is Fattmerchant's service specifically for ecommerce businesses. With shopping cart, Fattmerchant can either create a new gateway or integrate with your current one. Shopping cart allows you to receive secure online payments while simultaneously storing your sensitive data in compliance with PCI standards.
Fattmerchant's shopping cart solution gives you the freedom to customize your design and checkout process. It gives you the ability to keeping everything in-line with your brand, and customers can complete their entire purchase process all while never leaving your site.
Virtual Terminal
The Fattmerchant virtual terminal allows you to accept payments on any device with their platform. The virtual terminal includes online invoicing, allowing you to send a one-time invoice or schedule recurring ones. It also can send auto-reminders to clients so that you get paid even faster.
The virtual terminal also gives you the ability to create a customized payment flow. It gives you the opportunity to integrate physical terminals, mobile payments, as well as sync bi-directionally with QuickBooks Online. Additionally, this terminal offers customer-management tools, key-in functionally hosted payments, catalog and industry tracking, as well as receipt and notification capabilities.
Mobile
Fattmerchant's mobile service allows businesses to accept, track, and manage payments through either their Android or iOS app. In addition to the card not present features of the mobile apps, Fattmerchant makes it easy to accept payments in person with their mobile swipers, easily integrated countertop terminals, and the ability to scan card information on-site.
In the app itself, you receive cash payment tracking, invoice tracking, inventory and catalog management, catalog grid view, barcode scanning, and key-in functionality.
Integrations
Fattmerchant also offers a subscription that allows users to integrate with other tools and providers that they are already utilizing. Businesses detail exactly what they want, Fattmerchant programs the machine, and the hardware is ready to go. This way, businesses can get the benefits of Fattmerchant without having to change or disrupt their existing system.
Fattmerchant supports integrations into more than 90% of third-party solutions. For example, it is compatible with the following gateways and platforms: First Data Omaha, Nashville, North, and Rapid Connect, TSYS, Authorize.Net, Blackline, and SPin. Fattmerchant can also integrate with point of sale systems like Aloha, Micros, Revel, Vend, ShopKeep, and more.
API
Fattmerchant's API subscription provides developers with the tools to build and customize a unique payment process solution for your businesses' app, website, software, or hardware. This solution can come complete with customer management, inventory tracking, invoicing, recurring billing, and more.
The Fattmerchant developer tools also allow businesses to accept payments in-person or remotely with their single-API card present and card not present functionality. You can build out secure payment flows into your web-based applications and mobile apps to accept different payment methods including credit cards, ACH, cash, and checks. Fattmerchant's documentation including iOS and Android SDKs and Javascript library provides simple setup for developers.
Fattmerchant Subscription Features
With each of the different subscription options that Fattmerchant offers, there are a number of included features. These features are consistent across their full range of offerings and only differ based on your subscription level (starter vs. enterprise).
All of the starter Fattmerchant subscriptions include:
0% markup and 0 basis points
No cancellation fee
No statement fees
No batch fees
PCI compliance support
24/7 technical support
Next-day funding available
Tokenized and encrypted customer data
QuickBooks online integration
Standard risk monitoring
Chargeback monitoring
The enterprise subscriptions include all of the above features as well as:
Integrated analytics reports (these can be available to starter subscribers for the additional cost of $20 per month)
Dedicated customer success manager
Data breach protection and tokenization
Account updater for cards on file
For all of the different subscription plans, add-ons are also available and include:
Same-day funding
QuickBooks online sync: PRO (coming soon according to the Fattmerchant website)
Advanced customization
Terminal protection plan
ACH transactions
Fattmerchant Pricing
As previously mentioned, Fattmerchant is priced as a subscription service. There are two subscription levels: starter and enterprise, and these are based on how much money your business processes annually. The starter platform runs at $99 per month and is for businesses processing less than $500,000 annually. The enterprise platform starts pricing at $199 per month for businesses processing more than $500,000 annually.
The subscription fee, whether it's starter or enterprise, is consistent across Fattmerchant's six different solution offerings. A mobile terminal starter platform is $99 per month and so is a shopping cart terminal starter platform. The cost per transaction, however, differs based on which option you've subscribed too. See the breakdown below:
| Platform | Cost Per Transaction—Starter ($99/month) | Cost Per Transaction—Enterprise (starting at $199/month) |
| --- | --- | --- |
| EMV Terminal | $0.08 per transaction plus direct cost interchange fees | $0.06 per transaction plus direct cost interchange fees |
| Shopping Cart | $0.15 per transaction plus direct cost interchange fees | $0.12 per transaction plus direct cost interchange fees |
| Virtual Terminal | $0.15 per transaction plus direct cost interchange fees | $0.15 per transaction plus direct cost interchange fees |
| Mobile | $0.15 per transaction plus direct cost interchange fees | $0.12 per transaction plus direct cost interchange fees |
| Integrations | $0.08 per transaction plus direct cost interchange fees | $0.06 per transaction plus direct cost interchange fees |
| API | $0.15 per transaction plus direct cost interchange fees | $0.12 per transaction plus direct cost interchange fees |
Pros of Fattmerchant
So, in a rapidly developing market, how does Fattmerchant rank as a merchant service provider? Taking into consideration all of the information we've laid out above, here are our thoughts:
Price
The consistent, monthly subscription fee seems to be a huge benefit of Fattmerchant. With this fee, there's no confusion; you know exactly how much you'll be paying each month and what you'll be getting for that fee. Another great aspect of Fattmerchant is that you're receiving a number of different, beneficial features included with your subscription. Beyond the straight-up payment processing part of their service, statements, customer support, invoicing, PCI compliance, and even a QuickBooks Online integration are all covered under the monthly fee. Even if your business is operating at the starter subscription level, the number of features included is significant.
Additionally, there are no fees and no contracts and the 0% markup is extremely impressive. This seems almost unheard of among other merchant service providers and credit card payment process companies.
Features
As mentioned above, the list of included features with every Fattmerchant subscription is weighty. The Omni platform is a huge draw as it offers everything you need, aside from the actual payment processing, in one place. As a centralized portal, you can access your customer database, inventory, invoicing, and more.
Options
Finally, the range of different solutions that Fattmerchant offers is quite appealing. With six unique options, each with the full list of features and customizable possibilities, Fattmerchant seems to have an offering for many different types of small businesses.
Cons of Fattmerchant
Although there are significant benefits to Fattmerchant, there are also negative aspects of their service to consider. Here are a few:
Price
You'll notice we've listed Fattmerchant pricing as both a pro and a con. Here's why: Although the transparent, monthly subscription fee can be beneficial for some, it can also be difficult if you're on the smaller end of the business spectrum. If you process a smaller amount of money per month, the amount you save might not be enough to off-cost the subscription fee.
Fee Per Solution
Fattmerchant offers great solution options, however, they are all a la carte. If you accept credit card payments multiple ways, like through an online store and in a retail location, the subscription fees you pay for each solution could quickly add up. Although you receive a number of beneficial features in any Fattmerchant subscription, the fee per solution is certainly something to consider when deciding if this service is right for your business.
Alternatives to Fattmerchant
Before you choose Fattmerchant as the merchant service provider for your business, you should compare alternatives. Here are four Fattmerchant competitors to consider:
Dharma Merchant Services
Dharma Merchant Services is a merchant service provider that has three core offerings: virtual, storefront, and nonprofit solutions. Their low-cost pricing is interchange-plus for all of their offerings, which means you pay a rate plus cents per transaction above interchange (i.e. 0.20% plus $0.10/transaction).
Dharma Merchant Services doesn't charge an annual fee or monthly minimum, doesn't have early termination fees and offers reduced rates both for processing over $100,000 per month and for qualified non-profits. Dharma is also extremely transparent with their processes and offers great customer service.
If you're looking for an attentive, clear-structured merchant service provider and aren't processing enough to afford Fattmerchant's monthly fee, Dharma Merchant Services is worth considering.
Square
Square is a technology-based point of sale system. Square technology plugs into mobile devices allowing businesses to ring up and charge customers quickly and easily. Square's Point of Sale software is free to use; you only pay when you take payment. The rate for the transaction depends on the Square hardware product you're using. Like Fattmerchant, Square offers a variety of different options, includes many free features and doesn't have hidden fees.
However, Square's pricing is complicated and includes the added cost for the Square hardware as well. Because it's a third-party processor Square is also, unfortunately, known for terminating accounts when they're thought to be too much of a liability.
Despite this, Square is known as one of the best point of sale options and is great for tech-savvy small businesses.
Sign Up for Square for Free
Helcim
Helcim is a merchant account provider that offers retail and online options. Each option has month-to-month payment processing with cost-plus pricing regardless of how many cards are processed. Helcim's pricing changes, however, based on your type of business and monthly payment volume.
Similar to Fattmerchant, Helcim doesn't have introductory rates, hiked-up fees, cancellation fees or hidden charges. They also offer a variety of different features in addition to the actual payment processing. However, despite these benefits, Helcim's equipment is not automatically included in your cost. You have to rent equipment on a month-to-month basis or buy it outright.
Yet, if you're a small or mid-sized business looking for a traditional merchant account provider model with competitive pricing, Helcim is worth considering.
Stripe
Stripe is a payment processor, and perhaps one of the most well-known in the industry. Stripe has pay-as-you-go pricing, and like Fattmerchant, doesn't have setup or hidden fees. It also does not have a monthly fee or a cancellation fee. Stripe's pricing is flat-rate: one charge for every credit card transaction and another (0.2% less) for every in-person credit card transaction using a Stripe terminal. Stripe also has excellent developer tools, features, and support.
Despite its exceptional technology and software, Stripe is often criticized for freezing or canceling accounts with little notice. Like Square, if Stripe considers your activity to be too much of a risk, they'll hold your funds or cancel your account.
Even so, if you're a mid-to-large sized business that is technology-focused or primarily online, Stripe is probably one of the best in the business and is certainly worth a look.
Is Fattmerchant Right for Your Business?
After exploring all the ins and outs of Fattmerchant and their different services, it seems like the merchant service provider is a good fit for mid-sized companies or larger that are processing a decent amount of money per month. It's also a great, affordable option if you don't need to purchase multiple subscriptions to accommodate different ways to accept credit cards. The transparency, simple monthly fee, and a variety of included features seem unparalleled by industry competitors.
At the end of the day, however, there's no better way to figure out what works best for your business than to research, learn as much as you can, and then ultimately, test it out.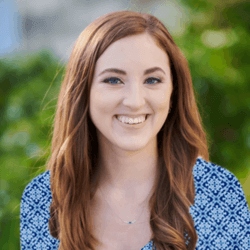 Senior Staff Writer
at
Fundera
Randa Kriss is a senior staff writer at Fundera.
At Fundera, Randa specializes in reviewing small business products, software, and services. Randa has written hundreds of reviews across a wide swath of business topics including ecommerce, merchant services, accounting, credit cards, bank accounts, loan products, and payroll and human resources solutions. 
Read Full Author Bio