This article has been reviewed by tax expert Erica Gellerman, CPA.
What Is IRS Form 5884?
IRS Form 5884 is the form for the work opportunity tax credit. Businesses can file for this tax credit if they employ people from specific groups that have consistently faced barriers to employment like qualified veterans or summer youth employees.
As a small business owner, you might be looking to get any tax credit you can to save as much money as possible. But completing your small business taxes and figuring out which forms to fill out can be a daunting task. One of the many forms that should be on your radar is Form 5884.
Tax Form 5884 is for the work opportunity tax credit (WOTC), which is for companies that hire individuals from groups "who have consistently faced significant barriers to employment," according to the U.S. Department of Labor.[1] Those groups include ex-felons, summer youth employees, qualified veterans, and several others. The actual form is used to claim the tax credit and can help your business receive a tax break while helping employ people who are traditionally underemployed across the country.
The work opportunity tax credit is only available through December 31, 2020, unless Congress renews it this year. Since the work opportunity tax credit was created in 1996, it's been renewed 11 times, with the more recent renewal in 2015 under the Protecting Americans from Tax Hikes Act.
Below, we'll explain how to qualify for the work opportunity tax credit, as well as how to fill out and file Form 5884.
Who Has to File Form 5884?
Only business owners who qualify for the work opportunity tax credit will need to file Form 5884. Not sure whether you qualify? Here, we've outlined everything you need to know about what the work opportunity tax credit is and how to qualify.
How to Qualify for the Work Opportunity Tax Credit
Any business that employs someone from one of the underemployed groups specified by the IRS can apply for the work opportunity tax credit and would need to file Form 5884. Any business can file for it, no matter the size or type of business. As a business owner, you can claim the credit by receiving a certification proving that the employee is part of one of the targeted groups.
To receive this certification, you must first complete and submit Form 885, pre-screening notice and certification request, upon or before you offer the job to the individual for whom you hope to receive a tax credit. Submitting this form alerts your state workforce agency to certify the individual you're about to employ as a member of a targeted group. Instructions on how to complete Form 8850 can be found through the IRS.
You'll need to receive the certification before you file for the tax credit and should submit Form 8850—after it is signed by you and the employee—within 28 days of their start date. In addition to Form 8850, you will also need to fill out ETA Form 9062 or ETA Form 9061 to file a certification request.[1] If, for some reason, you're not granted the certification, your state workforce agency will provide a reason.
Once you have the certification you will use Form 5884 to claim the credit along with Form 3800 for general business claims. Form 5884 becomes part of IRS Form 3800 for your business's income tax return. You can use it to claim for "qualified first- and/or second-year wages you paid to or incurred for targeted group employees during the tax year," according to the IRS.
How Much Is the Work Opportunity Tax Credit?
The amount of the work opportunity tax credit varies, depending on whether you're claiming a full or partial credit. But you could potentially get up to $9,600 per employee in tax credits. However for most targeted groups, the maximum work opportunity tax credit will be $2,400. It also depends on who you hire—businesses get less for hiring students for the summer than they do for hiring veterans for a full-time permanent position.
As you'll see when you fill out Form 5884, the amount of the credit relies heavily on the hours the employee works during the year or, in the case of summer employees, during the season.
What Groups Qualify Your Business for the Work Opportunity Tax Credit?
Your business can be eligible for the work opportunity tax credit and file Form 5884 if you hire individuals from one of the following groups of typically underemployed people. The tax is meant to help incentivize businesses to hire people and increase diversity in the workplace while making jobs available to a larger pool of applicants.
A detailed explanation of who can be certified as a member of a targeted group is provided by the IRS, including explanations of each group, such as age ranges, where they live, what programs they might be a part of, personal history, and more. Here is a rundown of who qualifies as a targeted group by the IRS:[2]
Qualified IV-A Recipient: A member of a family receiving assistance under a state plan approved under part A of title IV of the Social Security Act.
Qualified Veteran: A veteran of the Armed Forces of the United States.
Ex-Felon: Someone who is an ex-felon who was convicted or released from prison in the last year.
Designated Community Resident: Someone between the ages of 18 and 40 who lives in what's considered an "empowerment zone" or "rural renewal county." Those zones and counties are listed here.
Vocational Rehabilitation Referral: Someone with a physical or mental disability that makes working difficult and has been referred by a rehab agency after completing or while receiving rehabilitation services.
Summer Youth Employee: Someone who will work between May 1 and September 15, is between the ages of 16 and 18, living in an empowerment zone and is a new employee.
Supplemental Nutrition Assistance Program (SNAP) Recipient: Anyone who is between 18 and 40 years old and a member of a family that has received SNAP benefits with some specifications.
Supplemental Security Income (SSI) Recipient: Someone receiving supplemental security income benefits under title XVI of the Social Security Act.
Long-Term Family Assistance Recipient: Anyone who's a member of a family that receives Temporary Assistance for Needy Families, or TANF, payments, or is no longer eligible for TANF payments.
Qualified Long-term Unemployment Recipient: Anyone hired after 2015 and filed the Form 8850 and has been unemployed for 27 weeks or more and has received unemployment benefits.
It's also worth noting that besides falling into one of these groups, an employee must also have worked for you for at least 120 hours, cannot be your dependent or related to you, and over 50% of their wages from you must be from working in your trade or business in order for their wages to qualify for the work opportunity tax credit.
How to Fill out Tax Form 5884, Work Opportunity Tax Credit
In order to be able to complete Form 5884, you'll need the qualified wages available to you for the employee or employees you're claiming along with your tax return. The form is fairly self explanatory and brief, but it does require some calculations.
Section 1
The most involved part of Form 5884 is Section 1, which has three parts that all require some calculations. In Part A you'll need to take the qualified first-year wages of employees who worked for you at least 120 hours but fewer than 400 hours and multiply that number by 0.25 or 25%. Part B is for wages of employees who worked at least 400 hours; multiply this number by 0.40 or 40%. Lastly, Part C is for second-year wages of employees certified as long-term family assistance recipients; this number is multiplied by 0.50 or 50%.
Section 2
After calculating parts 1A, 1B, and 1C of Section 1, add them up and enter them for Section 2.
Section 3
Section 3 has to do with the other work opportunity credits your business gets from forms like the Form 1099-PATR and Form 1041. The full list of the other deductions to input are available from the IRS.
Section 4
Add lines 2 and 3 for Section 4.
Section 5
Section 5 should be the amount of money allocated elsewhere to patrons of the cooperative or beneficiaries of the estate or trust. Clarification of those terms is available from the IRS as well.
Section 6
Subtract line 5 from line 4 from Section 6.
How to File Tax Form 5884
Amounts from Form 5884 should be included on Form 3800 and both forms should be filed with the IRS on your original or amended tax return. You can claim or elect not to claim this credit any time within three years from the due date of your return. Before you can file Form 5884, though, you will need to request a certification from the state workforce agency of the state in which your business is located, and receive certificates for each employee you want to claim under this credit.
Remember, you want to fill out the certification forms as soon as you extend an offer to the employee or employees who fall under the defined target groups so they can be certified, confirming that you qualify for the work opportunity tax credit. Keep records of the forms you submit as you would with all other tax filings.
The Bottom Line 
If you have a small business and are looking to hire, the work opportunity tax credit should be on your radar. Not only will you receive a tax break, but you'll also employ someone from one of the typically underemployed 10 target groups, as defined by the IRS. The money you save will be great for your bottom line, but you'll also be making your business a more diverse and inclusive space—a win-win.
If you do qualify for the work opportunity tax credit, be sure to send the appropriate paperwork to your state workforce agency before or at the time of the employee's hire, so your qualification can be confirmed. Once it's confirmed, you'll need to make sure to file Form 5884 when you file your income taxes. If you're not sure whether you're taking advantage of all the possible small business tax credits, working with a small business tax advisor can help make sure you're doing all you can.
Article Sources:
Doleta.gov. "Tax Incentives"
IRS.gov. "Instructions for Form 8850"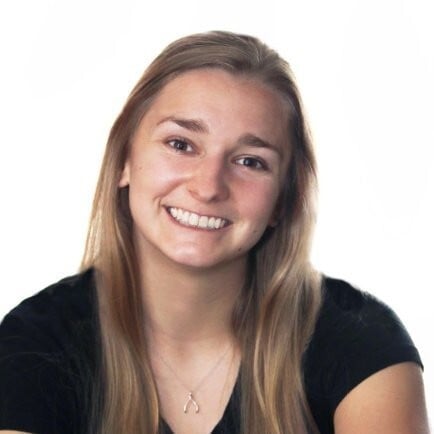 Nina Godlewski is a former staff writer at Fundera.
Nina worked to help make complicated business topics more accessible for small business owners. At Fundera, she focused on complex topics ranging from payroll management to launching a business. She was previously a staff writer at Newsweek covering technology, science, breaking news, and culture. She has also worked as a reporter for Business Insider and The Boston Globe.
Read Full Author Bio