If you're a small business owner, then your business accounting is one of the most important things you manage to keep your business running smoothly. That also means that having the right accounting software can go a long way in helping you achieve your goals. Maybe you've heard of, if not tried, FreshBooks in the past and are wondering what else is out there. We'll go over some of the best FreshBooks alternatives on the market for your business.
Some of the highlights of FreshBooks include that it's cloud-based, has a mobile version, offers a variety of plans at different price points, and more. Before we dive into the FreshBooks alternatives, let's take a look at what FreshBooks has to offer your business.
FreshBooks Overview
If you already have features in mind that you want for your small business accounting software, then it might be easy for you to determine whether or not FreshBooks is right for you. While their plans offer varying capabilities, there are some general features that come with every version of FreshBooks. No matter what, you'll get access to customizable invoices, expense management, time tracking, project budgets, reports and insights, customer service, and third-party integration options.
FreshBooks Pros
Some of the undeniable benefits of using FreshBooks for your business accounting tasks include the wide array of features that are offered by FreshBooks no matter which plan you go with.
Another pro of the software is its mobility—you can access your account from basically any location where you have access to the internet. The data syncs across your different devices so you can always have the latest data available whenever you need to access it.
Lastly, the software is easy to use and fairly intuitive so you won't have to deal with a significant learning curve.
FreshBooks Cons
The main drawbacks of using FreshBooks as your business accounting software have to do with the limitations of the software if you don't want to pay extra. For instance, you'll have to pay extra each month to have more than one user. You'll also only have access to a limited number of clients, and it will cost you extra each month if you need to bill more people than your plan allows. Though the Premium plan does come with 500 billable clients, it will cost you.
FreshBooks Pricing
The FreshBooks Lite plan costs $15 per month when billed monthly and comes with five billable clients. The Plus plan is $25 per month with 50 billable clients, while the Premium plan comes in at $50 a month with 500 billable clients. While these prices aren't the least expensive around, they're also nowhere near the most expensive, especially when you consider everything you get with each plan.
Pricing is definitely something to consider, along with your business budget, as we discuss the following alternatives to FreshBooks.
Buy FreshBooks Now For 60% Off
QuickBooks Online
If you've done even preliminary research into accounting software, you've more than likely come across QuickBooks Online. It's one of the most popular business management software systems out there with millions of users. One plus of QuickBooks Online that FreshBooks doesn't have is that there are four different pricing plans you can choose from, so you can be sure you're choosing the best fit for your business. The plans range from the least expensive Simple Start plan ($25 per month) to the Advanced plan ($150 per month).
The benefits of QuickBooks Online, aside from it being a cloud-based version of the time-tested accounting software, include a few highlights. You get income and expense tracking, check printing, basic reporting, receipt organization, and data importing from Excel or QuickBooks Desktop.
QuickBooks Online is a comprehensive platform where you can easily see all of your business financial information laid out. Your invoicing records and your tax information is all available right there on the dashboard for you to access whenever you need to. You'll also be able to add on QuickBooks Payroll if you want or already use their services for processing your payroll.
Buy QuickBooks Online Now for 50% Off
Zoho Books
One of the main benefits of Zoho Books, when compared to FreshBooks, is that it's a less expensive option. Other benefits include more clients, users, and automated workflows—even with the most basic plan, which costs just $9 a month with the option to add additional users for $2 per user per month.
The other plans don't cost significantly more either, so they're viable options if you're looking for more client capabilities but don't want to break the bank.
The Zoho Books features included in every plan are bank reconciliation, custom invoices, expense tracking, recurring transactions, projects, and timesheets. A feature that helps set Zoho Books apart from its competitors is its multi-currency option. You'll be able to invoice in a number of different currencies so if you do work internationally, this could be a great option for you.
Get Started With Zoho Books
Xero
If integrations are important for you to have in accounting software, Xero accounting might be a great option for you. They offer more than 700 integrations and unlimited users, regardless of which plan you choose.
You'll also get access to a mobile app and the basic tools for tracking inventory, paying bills, creating invoices and more. Xero is also known as a very user-friendly platform that sidesteps the potentially confusing jargon that comes with accounting.
There are three plan options with Xero, and they range in price as well as the features that they offer. The good part about this is that you can choose the plan that best fits your business, without paying for features you don't need.
The least expensive plan is the Early plan, which allows you to send five invoices and quotes per month for $9 per month. The middle tier plan is the Growing plan, which costs $30 per month. This plan allows you to send an unlimited number of invoices and quotes and reconcile bank transactions.
The Established plan, which costs $60 per month, comes with everything included in the other two, but you also get the added benefit of expense and project tracking and multi-currency capabilities. Again, if you do business internationally, this could be a huge draw for you.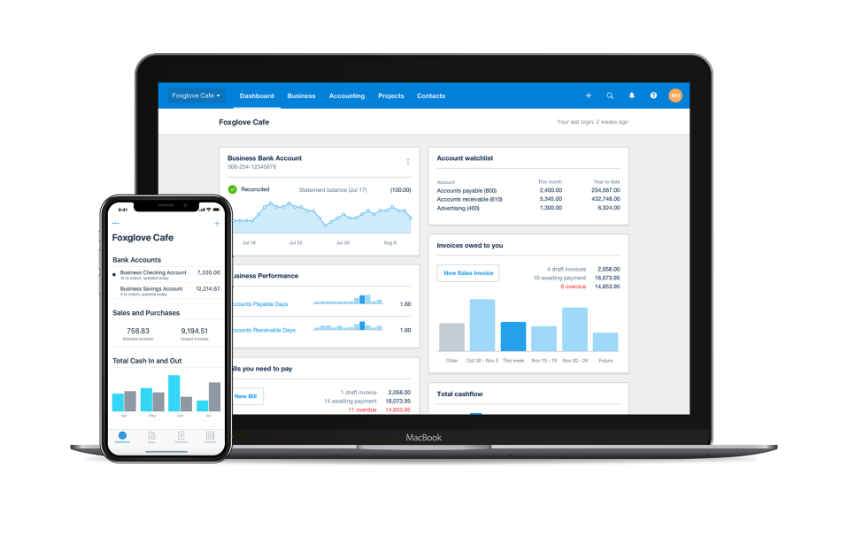 Photo credit: Xero
Sage
Offering both cloud- and desktop-based accounting software, Sage might be a good fit for your business's accounting needs.
Sage also offers quite a few accounting options for small business owners so if you're looking for a solution that can grow with your business, take a look at the various plans that they offer. Sage Business Cloud Accounting Start, their most basic plan, costs just $10 per month and includes access from anywhere because it's cloud-based, the option to create and track invoices, and a connection to your bank to accept payments.
The Sage Business Cloud Accounting plan costs a bit more at $25 per month but comes with significant added features. You'll also get real-time reports, inventory tracking, access for other users, the option to track bills from vendors, and quote and estimate generation. All in all, though, Sage is really geared toward larger businesses, so this likely won't be the best fit if you're running a smaller operation.
FreshBooks Free Alternatives
If you're looking for a free alternative to FreshBooks, you have some options. While they are less common, there are some free accounting software platforms out there for small business owners. Some also have paid add-ons or the option to upgrade if you need a bit more functionality.
Wave 
Though some of their other services do come with a fee, Wave's accounting services are completely free to use. Plus, this software does come with quite a few features: income and expense tracking, bill and invoice reminders, quick setup, unlimited bank and credit card connections, a dashboard showing cash balances and invoice statuses, and more. Another huge perk is that they offer tools to help you file your business taxes because the smart dashboard can organize your income, expenses, payments, and more.
One of the highlights of using Wave's free services is that there are some paid add-ons that you can opt for to further enhance your experience using Wave. For instance, you can add their payroll software from $20 to $35 per month, plus $4 per employee per month. Payments by Wave is another paid optional add-on feature, which allows you to accept payments from clients via credit card or ACH payment for a per-transaction fee.
CloudBooks 
If you only have one client and send just a few invoices each month, CloudBooks could be a great free alternative to FreshBooks. This is likely only a good fit for freelancers or very small businesses that don't send many invoices. However, if this aligns with your business, this can be a viable option.
You also have the option to upgrade to their Team plan, which costs $10 per month, for unlimited invoices and five staff users. So while the free version likely doesn't offer you everything you need out of accounting software, their paid version is still very inexpensive and has much more functionality.
ZipBooks 
The initial starter plan for ZipBooks is fairly basic but it comes with many of the features you'd need from accounting software. Plus, you can send unlimited invoices and manage unlimited vendors and customers even with the free version.
Another great thing about ZipBooks is that you can upgrade when you need to, whether to the Smarter or Sophisticated plans, when your business grows and your business accounting needs change. These paid plans include features like time tracking, unlimited users, and the ability to lock completed books.
Photo credit: ZipBooks
The Bottom Line
Now you've learned about seven FreshBooks alternatives, including some free options if you're looking to save some money or if you don't need sophisticated accounting software for your business.
Keeping your budget in mind is important, but you'll also want to decide what features are most important to your business, your current invoicing needs, and how you plan to grow your business in the future. Additionally, you should consider what other business management tools you need. You may be able to bundle some of these tools into one, more robust, a platform that includes business accounting, which may have a higher monthly cost but could save you money overall.
Also, be sure to take advantage of any free trials or demos to get a closer look at the accounting software you're considering before you commit. Every business is different, so it might take some time to find the best accounting software for your business—whether that's a FreshBooks alternative or not.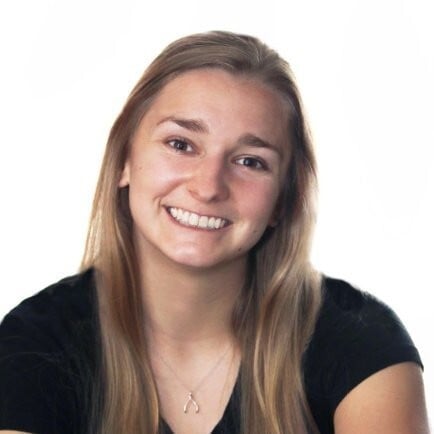 Nina Godlewski is a former staff writer at Fundera.
Nina worked to help make complicated business topics more accessible for small business owners. At Fundera, she focused on complex topics ranging from payroll management to launching a business. She was previously a staff writer at Newsweek covering technology, science, breaking news, and culture. She has also worked as a reporter for Business Insider and The Boston Globe.
Read Full Author Bio