What Is Gusto Payroll?
Gusto payroll is an online payroll app that provide payroll and HR services in three tiers—Core, Complete, and Concierge. The cost of Gusto will depend on which of the three tiers you opt for, how many employees you have in your system, and whether or not you add on any additional benefits.
Of all the jobs you have to take care of as a small business owner, making sure you pay your team on time and in full is one of the most important. And finding the right payroll service can automate this crucial task to also make it one of the easier parts of your job. One top option is the online payroll app Gusto. Gusto payroll offers up payroll and HR services through an intuitive online platform.
We've written up Gusto payroll reviews for all three versions of their payroll app so that you can get all the information you need on Gusto pricing, services, and schedule. Here's your guide to deciding whether or not Gusto is the right payroll tool for your business.
Gusto Payroll Reviews of the App's 3 Different Versions
As a reminder, Gusto offers up their payroll app and services in a tiered structure. You'll be able choose between three different versions of Gusto payroll—each with ascending pricing and services—based on what payroll capabilities you need and are willing to pay for.
When setting up payroll for your small business, it's crucial to calculate your monthly budget for payroll services and then determine what kind of capabilities that budget can allow you to access. Luckily, Gusto payroll offers up options.
Get Started With Gusto Payroll
Gusto Core
The Core level of Gusto payroll is the most basic and the most affordable version of this online payroll app. Gusto also has a new option for contractor-only employers, who simply pay the $6/employee rate and no base price. Here are the details on the pricing and features that Gusto Core can offer your business:
Gusto Core Pricing
Gusto payroll pricing will derive from a monthly base cost, plus a monthly per-employee cost. The Core plan for Gusto payroll will cost you a monthly $39 base cost, along with $6 per month per employee you pay through the app.
Gusto offers a free month-long trial to try out their services, so this pricing won't apply to your first month using the product.
Gusto Core Features
If you decide to go with the Core plan of Gusto payroll, then you'll gain access to the following capabilities and services:
Full service payroll: This will include tax filings and payments, direct deposits, and tip credits. Plus, the Gusto payroll schedule can shift and update as you see fit.
Employee self-service: This will give your employees access to paystubs and tax forms along with chipper payday emails and payroll self-onboarding.
Employee profiles: These will allow employees to keep track of teams, departments, and managers and also to electronically sign their I-9s and W-4s.
Health benefits administration: Gusto payroll offers licensed advising and employee support through this feature.
Workers' comp administration: You'll be able to access integrated policies, automated billing, and online estimates through this feature.
Customer support: The Core version of Gusto payroll will also come with unlimited phone, email, and chat support.
PTO tracking: Finally, the Core Gusto payroll version will also allow you to track your employees' PTO.
Gusto Complete
The next level up for Gusto payroll is their Complete version. Although this Gusto payroll plan is pricier than the Core plan, you'll gain access to some pretty valuable capabilities and services for that extra cost. Here are the details so you can decide if leveling up is worth it:
Gusto Complete Pricing
Again, Gusto payroll pricing relies on a base monthly price along with a monthly per employee price. For the Complete version of Gusto payroll, pricing will be $39 a month, plus $12 a month per employee you pay through the app.
Gusto Complete Features
On top of all of the features you can access through the Core version, the Complete version comes with these additional features:
Administrative permissions: With this version of Gusto, you'll be able to customize the admin permissions on your payroll app.
PTO approvals: Along with tracking PTO, you'll also be able to field PTO requests and provide approvals through the Complete version of Gusto payroll. Plus, you can sync payroll and calendars with these PTO capabilities.
Employee offers and onboarding: With Complete Gusto payroll, you'll be able to provide online offer letters, store documents in a secure vault, and electronically sign custom onboarding and offer documents.
Employee directory: Gusto will also come with an employee directory if you go with their Complete version. This will look like a business organizational chart and a directory complete with fun facts and custom fields.
Employee surveys: Finally, Gusto Complete is capable of administering anonymous employee surveys. It will also detect survey trends and suggest actionable feedback based on survey results.
Gusto Concierge
Finally, the most pricey and most capable version of the Gusto payroll app is the Concierge plan. Through this Gusto payroll plan, you'll be able to access unparalleled services and capabilities, but you'll certainly have to pay for them. Here's what to consider to decide whether or not the Concierge plan is worth it for your business:
Gusto Concierge Pricing
For this version of Gusto payroll, pricing reflects the additional services you'll access. You'll have to pay a base price of $149 per month, along with $12 per month per employee you pay through the Concierge plan.
Gusto Concierge Features
The Gusto payroll services that you access through the Concierge version will be a lot more hands-on and human than the services that the other two versions offer. Along with all of the features that Gusto Complete offers, Gusto Concierge offers two additional services:
Certified HR professionals: You'll be allowed unlimited access to certified HR professionals for any issues that come up as you put your Gusto payroll app to work. These Gusto payroll customer service HR professionals will be able to offer HR compliance help and employee relations advising.
HR resource center: This Gusto payroll service will allow you to create a custom employee handbook, job description templates, and HR guides—among many other custom employee resources.
Dedicated support: Finally, you'll have your own dedicated Gusto payroll customer services team, to which you'll have a direct line, if you decide to opt for the Gusto Concierge plan.
Additional Gusto Payroll Add-Ons to Look Into
Along with these three basic Gusto payroll packages, Gusto also offers add-ons that you can pay for "a la carte" to attach to the Gusto plan you ended up choosing.
Of course, the Gusto payroll pricing for the add-ons will mean that your payroll app will be more expensive. That said, these Gusto payroll services might very well be necessities for your company—which is why Gusto allows the option to attach them to any plan you need to.
Health Benefits
For no administration fees at all, Gusto offers thousands of health plans from multiple, industry-leading carriers. Gusto has licensed brokers that will help you select your coverage and enroll yourself and your employees in your chosen health insurance plan. To access this additional Gusto service, you'll simply have to pay the premiums attached to the health benefits you select.
401(k) Retirement Plans
Gusto partners with Guideline to connect businesses with low-fee 401(k) retirement plan infrastructure for their employees. To access this additional service, you'll have to pay a $500 setup fee, plus a $8 per month per participant fee. Be sure to note that—at minimum—Gusto will charge you $40 a month, so if you have fewer than five participants in your 401(k) employee benefit, then you'll be paying extra.
Workers' Comp Insurance
Gusto partners with AP Intego to offer pay-as-you-go workers' comp plans that can easily integrate with your Gusto payroll app.
529 College Savings Plans
Gusto also partners with Gradvisor to provide Gusto users with access to 529 college savings plans for their employees. For these tax-advantaged savings accounts, you'll have to pay $6 per month per participant, with an $18 a month minimum and no setup fee.
Tax-Advantages Spending Accounts
Finally, Gusto payroll services can also connect you with three tax-advantaged spending accounts. To access these three options, you'll pay a $200 annual service charge, along with any additional costs that each account calls for:
Health Savings Accounts
For just $2.50 a month per participant, Gusto offers health savings accounts, or HSAs, which are pre-tax savings accounts for qualified health expenses. Plus, Gusto won't charge a minimum monthly cost for this service, so you won't have to pay extra if you're only providing the service to a small number of employees.
Flexible Spending Accounts
Gusto also offer flexible spending accounts, or FSAs, for qualified health expenses and qualified dependent care expenses. This will cost an additional $4 a month per participant, with a $20 a month minimum cost.
Commuter Benefits
Last, Gusto also offers pre-tax spending accounts for your employees' commuter costs. This will also cost $4 a month per participant, with a $20 minimum monthly cost.
Get Started With Gusto Payroll
Is Gusto Payroll the Right Payroll App for Your Business?
There you have it—all of the moving parts of what your Gusto payroll services and pricing could end up looking like. To be sure, Gusto is an extremely customizable app. And based on what you and your employees need from a payroll and HR platform, you can pick and choose how you want your Gusto account to work.
All in all, figuring out Gusto payroll pricing will rely on your finding a happy medium between the services you need and the monthly cost you're willing to pay for them, so be sure to weigh all of your potential Gusto payroll plan iterations to find the perfect one. After you've set up your Gusto payroll, you can rest easy knowing that your team will be paid for their work on time, every time.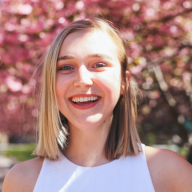 Contributing Writer
at
Fundera
Maddie Shepherd is a former Fundera senior staff writer and current contributing writer for Fundera. 
Maddie has an extensive knowledge of business credit cards, accounting tools, and merchant services, but specializes in small business financing advice. She has reviewed and analyzed dozens of financial tools and providers, helping business owners make better financial decisions. 
Read Full Author Bio