If you're a small business owner, one of the crucial functionalities you need to operate on a day-to-day basis is the ability to accept payments. Unless you're a cash-only business, this means you'll need to determine how to accept credit card payments—and therefore, which payment processor you're going to work with. With a variety of processors available, like Heartland Payment Systems, it can be difficult to decide which is the best for your business needs and budget.
This Heartland Payment Services review is here to help. We'll break down Heartland's payment processing services, as well as their other product offerings, features, and pricing. We'll also discuss the possible benefits and drawbacks of using Heartland and compare their services to other top merchant service providers to arm you with the knowledge necessary to make the decision that works best for your business.
Heartland Payment Systems: The Basics
At its core, Heartland Payment Systems is a merchant service provider that gives you the ability to accept credit card and debit payments. As part of their payment service offerings, Heartland allows you to process credit card payments in-store, online, offsite, as well as on-the-go. Heartland provides your business with a merchant account, payment gateway (if you need to accept payments online), mobile card reading, and point of sale integration.
In addition to their payment processing solutions, Heartland Payment Systems also offers products for payroll, customer engagement, and capital funding. These tools can work directly with Heartland Payments so that you can operate your essential business functions through one provider.
Additionally, Heartland notably has industry-specific programs for education institutions, restaurants and liquor stores, and service-based businesses, like laundromats, as well as businesses built around the Internet of Things. However, their foundational services accommodate businesses of all types and sizes.
Heartland Payment Systems Features
As we mentioned, Heartland Payment Systems is a merchant service provider that gives you the full range of credit card processing functionality, among other capabilities. Let's dive deeper into the specific features of their payment processing, as well as their integration options.
Heartland Payments
With Heartland's payment processing services, your business receives a merchant account and the ability to accept payments in a variety of ways. You'll be able to accept EMV chip cards, Apple Pay, Samsung Pay, Android Pay, and gift cards. Heartland allows you to take payments on multiple devices as well, including tablets, virtual terminals, point of sale systems, and mobile phones.
Additionally, as part of their payment processing, Heartland Payment Systems includes "Heartland Secure," a dedicated security technology designed to protect against data fraud and credit card breaches. Along the same lines, Heartland includes their own supported hosting service to eliminate the risk of storing customer account information on servers—this also gives you the ability to set up recurring bill payments for customers. Finally, Heartland offers 24/7 customer service for their customers—from a U.S.-based, in-house team.
Physical Terminals
With Heartland's payment service, you have the ability to integrate with a variety of different physical terminals including Ingenico and Verifone standalone countertops devices, mobile card readers, and wireless payment devices. You can work to purchase or rent these terminals directly from Heartland or you can integrate Heartland's payment processing with a compatible terminal that you already have.
Additionally, you can utilize Heartland for your point of sale system and connect their POS software to your terminals and payment processing. Heartland Payment Systems offers point of sale systems for both restaurants and retail businesses, and has dedicated plans for specific industries. All of these options, of course, can connect to their payment processing solution. Heartland Payments also can integrate with third-party POS systems.
Mobile Pay
Heartland Payment Systems gives you the ability to process payments on your mobile device with their Heartland Mobile Pay app. This app is compatible with both iOS and Android smartphones. With this app, you can connect to Heartland's mobile card reader to accept EMV, contactless pay, and magstripe cards. Additionally, the Heartland Mobile Pay app includes a companion merchant web portal—giving you access to reporting, invoicing, and other administrative features.
Ecommerce
As part of Heartland Payment Systems' payment processing, you can accept payments online with Heartland's own payment gateway, SecureSubmit. With SecureSubmit, you can process multichannel payments, including EMV credit cards and electronic payments. Heartland's payment gateway can easily integrate with a variety of ecommerce platforms including WooCommerce, Magento, and BigCommerce. Furthermore, if you don't already have a business website set up for ecommerce, Heartland can connect you with partners to help you develop an online shopping experience for your customers.
Additional Product Offerings
Heartland Payment Systems offers four additional products that you can combine with your payment processing solution.
Heartland Payroll: Heartland's payroll service gives you the ability to run payroll, store employee information, monitor schedules, and process payroll taxes.
Heartland Point of Sale: As we mentioned previously, Heartland has both restaurant and retail point of sale system offerings, as well as plans catering to particular types of businesses within those categories.
Heartland Customer Engagement: Heartland provides customer engagement tools through their Heartland Analytics platform. This platform gives you the opportunity to develop a gifts and rewards program, create email campaigns, and generally monitor customer intelligence and marketing data.
Heartland Capital: As part of a partnership with Lendio, Heartland offers financing options for business owners.
Heartland Payment Systems Pricing
As credit card processing and the associated fees will be a significant cost to your business, it's important to know how much a merchant service provider like Heartland charges. Typically merchant service providers' credit card processing fees fall into one of three pricing plans: tiered, interchange-plus, or flat-rate. In addition to these per transaction costs, many providers also charge a monthly fee for service, as well as other recurring flat or one-time fees.
According to the Heartland Payments Systems' website, Heartland operates on an interchange-plus pricing plan, meaning you pay the interchange rates designated by the credit card providers, plus a markup fee from Heartland. Unfortunately, although Heartland states that they provide "fair pricing and full disclosure of fees and agreement terms," they do not include pricing details on their website. This being said, not only do we not know what kind of markup Heartland charges on transactions, but we also don't know what kind of other fees they might charge or how they price their additional products.
Therefore, in order to find out how much Heartland Payment Systems costs for payment processing (as well as for other services), you'll have to contact their sales team directly for a quote. In cases of quote-based pricing, factors like your industry, type of business, and sales volume could play a role in the final cost.
Heartland Payment Systems Reviews: Pros
Now that we've gone through the pricing and features of Heartland Payment Systems, how does this merchant service provider rank in the payment processing industry? Here are two benefits to Heartland that stand out:
Diverse Feature Set
One of the most beneficial aspects of Heartland Payment Systems is their full range of payment processing abilities and add-on service offerings. Heartland gives you the ability to accept credit cards in a variety of ways (in-person, online, mobile) and therefore can adequately accommodate different businesses and their needs. Additionally, if you're looking to integrate your payment processing with a POS system, Heartland has their own robust point of sale options for you to choose from. Furthermore, the Heartland website details service plans for particular industries, like automotive and pharmacy, for example, indicating that they can personalize solutions specifically for these businesses. Moreover, if you're looking to bundle several services with one provider, Heartland offers four add-on products to allow you to expand your operational functionality with them.
Mobile Pay
Heartland's Mobile Pay functionality is part of their expansive feature set that's particularly impressive. The Heartland Mobile Pay app is free to download and compatible with iOS and Android devices. Additionally, this app gives you the capability to accept all kinds of payments with the Heartland mobile credit card reader, as well as access the Heartland companion merchant web portal. For business owners who operate on-the-go or have multiple store locations, this mobile pay feature would be extremely useful.
Heartland Payment Systems Reviews: Cons
Although these two pros are substantial, there are also a few drawbacks to using Heartland Payment Systems to consider as well:
Lack of Available Pricing Information
With the complicated nature of credit card processing fees and merchant services, it's a significant issue that Heartland doesn't list any specific pricing information on their website. Although Heartland states that they practice fair pricing, it's difficult to evaluate the value of their cost and service as quotes will differ from business to business. This being said, the lack of available information about Heartland pricing also prevents us from being able to directly compare their offering to merchant service providers that do detail their pricing models.
Negative Online Reviews
Although there are some positive Heartland Payment Systems reviews on the internet, there also seems to be an increasing number of negative ones—all with a consistent pain point. Many of the negative customer reviews focus greatly on non-disclosed fees associated with using Heartland, as well as a hefty termination fee. These reviewers rate their experience with Heartland poorly because of these excessive fees and unclear billing practices. As Heartland does not disclose their pricing, it's hard to validate these claims; however, with the frequency of this complaint, it's certainly a factor to keep in mind.
Alternatives to Heartland Payment Systems
With all of the different payment processing options available to businesses, you'll want to consider some alternatives to Heartland Payment Systems before making a decision. Depending on your specific needs, one of these three competitors might be a better fit for your business:
Square
Probably one of the most recognizable names in credit card processing, Square is a great payment services provider for smaller businesses that don't need a merchant account. Similar to Heartland, Square offers businesses a variety of solutions to choose from including their (very popular) point of sale systems, payment gateways, card readers, and more. Although Square fees can be complex, unlike Heartland, you do have the benefit of knowing what they are ahead of time—as Square lists them in detail on their website.
Additionally, as Square operates on a flat-rate pricing model (i.e. 2.6% + $0.10 per each magstripe payment), you won't have to worry about interchange or the type of card, only how the payment is received. Furthermore, both the basic Square POS software and their magstripe card reader are free. Therefore, if you want a mobile-friendly payment services provider that has many options, a robust POS integration, and transparent pricing, Square is one of the best Heartland Payment Systems' alternatives out there.
Sign Up for Square for Free
Dharma Merchant Services
For a more traditional merchant services provider with notably low rates, Dharma Merchant Services is worth considering. Like Heartland and Square, Dharma offers several processing options for business owners including storefront, virtual, and restaurant plans. All Dharma accounts provide access to their MX Merchant system, which has included features such as virtual terminal, mobile processing, online reporting, and more. Unlike Square and Heartland, Dharma Merchant Services does not offer their own POS system, but does have the ability to integrate with a number of top third-party providers.
Additionally, a significant feature of Dharma is their transparent, interchange-plus pricing model. Although they operate a different pricing model than Square, Dharma too is very open about their pricing and fees, listing all of the information clearly on their website. The rate for general in-store credit card transactions, as an example, is interchange plus 0.15% plus $0.07 per transaction. Moreover, Dharma doesn't charge batch or PCI compliance fees and offers their solutions at the low monthly cost of $20. Therefore, if you're looking for a merchant service provider with similar features to Heartland, but more available pricing information, Dharma is an option to think about.
Fattmerchant
If you'd prefer a merchant services provider that caters to larger-volume businesses and offers a la carte processing solutions, you'll want to consider Fattmerchant as an alternative to Heartland Payment Systems. Fattmerchant operates a unique processing model, charging a monthly subscription fee for their services and allowing you to choose which individual payment terminals you need. That being said, Fattmerchant offers EMV, mobile, virtual, and shopping cart terminals, as well as the option for API and integration capabilities. Regardless of which terminal you choose, a Fattmerchant subscription includes access to their integrated payment platform, which has features like custom-reporting, invoicing, and inventory management.
In addition to their monthly subscription fee, Fattmerchant charges the true cost of interchange per transaction, meaning unlike traditional interchange-plus pricing models, you're paying interchange plus zero. With an EMV terminal, then the cost per transaction with Fattmerchant is $0.08 plus direct cost interchange fees. Like Square and Dharma, Fattmerchant is transparent about their costs and fees. Although their subscription fee is on the higher side at $99, it can easily be a tradeoff for businesses that have sizable sales volume—and even more so if you want to pick and choose your payment solutions.
Heartland Payment Systems: The Bottom Line
At the end of the day, the right merchant services provider for your business is the one that best fulfills your specific needs and adheres to your budget. That being said, if you're looking for a variety of features and integration options, substantial mobile payment functionality, and require a merchant account, Heartland Payment Systems is worth considering. Additionally, if Heartland offers an industry-specific plan that will work for your business, this is another consideration to make.
However, since Heartland does not offer transparent pricing information, it's difficult to say that it truly stands out above alternative options in the marketplace. Depending on your particular business, Square, Dharma, or Fattmerchant might meet your needs and each of these processors provide detailed pricing information upfront. Ultimately, by exploring all of your options and comparing their solutions, you'll be able to choose the best payment processor for your business.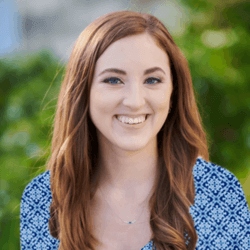 Senior Staff Writer
at
Fundera
Randa Kriss is a senior staff writer at Fundera.
At Fundera, Randa specializes in reviewing small business products, software, and services. Randa has written hundreds of reviews across a wide swath of business topics including ecommerce, merchant services, accounting, credit cards, bank accounts, loan products, and payroll and human resources solutions. 
Read Full Author Bio