If you're in the market for a merchant services provider you may have already heard about Host Merchant Services. The chances that you've heard of them are even higher if you're what's considered a "high risk" business, because they offer services specifically for businesses like yours.
High-risk businesses include those that process foreign currency, are in an industry with traditionally high chargeback rates or higher rates of fraud, and businesses in certain industries like pawn shops and airlines. But since those businesses typically have a harder time finding merchant services providers to work with them, they usually need access to a high-risk merchant account and other merchant services—which is what Host Merchant Services aims to provide.
In this Host Merchant Services review, we'll break down exactly what this merchant services provider offers, including features and pricing. And we'll also explore some alternatives so you can determine if this is the best option for your business.
What Is Host Merchant Services?
Host Merchant Services is a merchant services provider that works with some high-risk businesses, as well as non-high-risk businesses. When we talk about merchant services, we mean basically anything that your business needs to accept and process credit payments from your customers, which is pretty vital to your business. For the most part, those services will have to do with credit card processing and payments.
Host Merchant Services has been working to help businesses get the services they need for the past decade. Providing payment processing is what they specialize in, but they also help businesses get set up with point of sale systems and business tools like websites and loyalty programs and cards.
Some of the high-risk businesses Host Merchant Services works with include debt collection and recovery, e-cigarettes and vape shops, airlines, timeshares, gambling and casinos, real estate, and more. Other industries that they work with that aren't necessarily high risk include auto, retail, restaurant, hospitality, and more.
See Your Business Loan Options
Host Merchant Services Pricing
If you run a high-risk business, you're likely all too familiar with the less-than-reputable companies out there that try to take advantage of high-risk business owners. That said, while there isn't a ton of pricing information on Host Merchant Services website, they do claim to have no application, no setup fees, and no hidden charges. Additionally, you may qualify for free equipment.
Their transaction fees will vary depending on what type of business you have. For restaurants the processing rate is 0.20% + $0.09 per transaction, for retail it's 0.25% + $0.10, and for ecommerce it's 0.35% + $0.10.[2]
Source: Host Merchant Services
There are also other fees associated with using their services. While there's no application or setup fee there is a monthly fee ($14.99) along with an annual 1099 reporting fee ($24). There are different costs depending on the featured gateway you choose as well.
Not all of the fees are made available on the site so it's a bit unclear whether they actually do have the lowest prices. To get a good idea of what your costs would be, you can get a free quote from Host Merchant Services by filling out an online form and then going through the quote process with a specialist. They say that if they "can't match or beat another price," they'll give you a $50 gift card.
Source: Host Merchant Services
Host Merchant Services Pros
There are a number of positive aspects about Host Merchant Services, which we'll go over below:
Tailored Business Solutions
Host Merchant Services will work with you to help create a custom fit solution for your business that includes an affordable point of sale system, possible free equipment for your business, low rates, and more. They work with you to find the right solution for your business and the right POS, as well.
No Commitment 
You don't need to worry about being locked into a contract with Host Merchant Services. They offer services without requiring a commitment, which is not always the case for companies that cater to high-risk businesses. With Host Merchant Services you also don't have to pay a PCI compliance fee or a closure fee.
Customer Service
The company only has one complaint with the Better Business Bureau and both of the Host Merchant Services reviews also on the site highlight the customer service experience those customers had with the company. "Outstanding customer service. Always available to help and customer support is first class," one of the reviews wrote.
As we mentioned above, Host Merchant Services offers customer service 24/7/365. They're available for you to contact whenever you need assistance.
Host Merchant Services Cons
While Host Merchant Services has mostly great reviews, there are a few things that might be a bit of a drawback for customers.
Pricing
The processing cost for Host Merchant Services could be expensive for some smaller businesses. The fact that not all of the prices for their services are listed on their website can be a drawback, as well. You do have to contact them directly for a complete quote, and without transparent pricing you don't know if your quote is higher than quotes for comparable services.
High-Risk Solution
If you're a regular business owner and not in one of the high-risk industries or businesses, you don't need to go with a specialized company like Host Merchant Services. While their specialization in high-risk is great for high-risk businesses, it's not necessary for your non-high-risk business.
Host Merchant Services Alternatives
Before you can choose a merchant services provider you definitely want to know whether you're considered high risk and whether you need a high-risk merchant services provider. If you don't need a high-risk provider, there are other providers you can explore. But if you do run a high-risk business, here are some Host Merchant Services alternatives you'll want to consider.
Durango Merchant Services
Another merchant services provider who deals with high-risk businesses is Durango Merchant Services. They're based in Durango, Colorado, and have been in business for more than 15 years. They have an A+ rating with the Better Business Bureau and only one complaint listed alongside otherwise five-star reviews.
Durango Merchant Services offers free rate quotes, quick setup, fraud protection services, and customer service that's been highlighted by current customers. They're also a good option for companies that work with international customers and different types of currencies.
Soar Payments
Another high-risk provider for businesses in the digital streaming, document preparation, fantasy sports industries, and more is Soar Payments. They offer instant price quoting online and all the paperwork is available online. They also claim to offer industry minimum pricing, although you'll still have to contact them for the specifics.
Soar Payments offers merchant accounts for low-, medium-, and high-risk businesses. Like Host Merchant Services, Soar offers retail, mobile, virtual terminal and ecommerce payment-processing solutions.
PaymentCloud
This is another option for high-risk businesses with a little more customization included. With PaymentCloud you have the option to integrate a third-party payment processor with their system, as well as your online shopping cart—and PaymentCloud will handle the deployment process.
One drawback with PaymentCloud is that users report difficulties using the software, and that the website is a little confusing to navigate. That said, customers also highlight how helpful the customer service team is.
Is Host Merchant Services Right for Your Business?
If you're a high-risk business and you've found yourself struggling to find a merchant services provider who will work with you, Host Merchant Services might be the solution to your problems. They work with high-risk businesses and they offer many services like payment processing, POS systems, and even business cash advances.
There are some unreliable or sketchy merchant services providers out there, but Host Merchant Services isn't one of them. Their positive reviews and A+ rating with the Better Business Bureau are positive signs that they're a trusted services provider.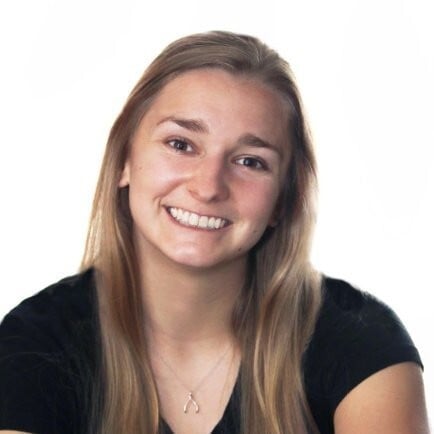 Nina Godlewski is a former staff writer at Fundera.
Nina worked to help make complicated business topics more accessible for small business owners. At Fundera, she focused on complex topics ranging from payroll management to launching a business. She was previously a staff writer at Newsweek covering technology, science, breaking news, and culture. She has also worked as a reporter for Business Insider and The Boston Globe.
Read Full Author Bio