If you want to know how to show customers you really care, you don't need to dole out unreasonable discounts or charter a thank you cruise. Instead, zero in on creating an unmistakably great product, service, or experience that hits the exact mark for your target audience. Then fire up your creative side and add in a personal flair for low-cost ways to make customers smile in the moment—and stay happy in the long run.
After all, new customer acquisition can make or break a startup or small business. It can be a huge hurdle and cost, so once you win over a customer, be sure to keep them connected to your company by fostering that relationship for good. Here are nine inexpensive ways to show your customers that you care. 
How to Show Customers You Care
1. Make people your mission
What's the core of your business? This may shock you, but it's not your product, your service, your vision, your innovation or even your amazing team. Those are all just means to an end to solving a real problem for actual people. When the customer is king, you rule the marketplace by giving the people exactly what they want. Never lose that first-line focus. Find a way to make this your daily focus.
Staying open to feedback and ensuring that the needs of your customers are met will demonstrate that you care.
2. Take names
From saying a genuine hello, to personalized email campaigns, to shouting out someone on social media, the best way to show customers you care is to say their name, early and often. They want to know they're not just another number to you!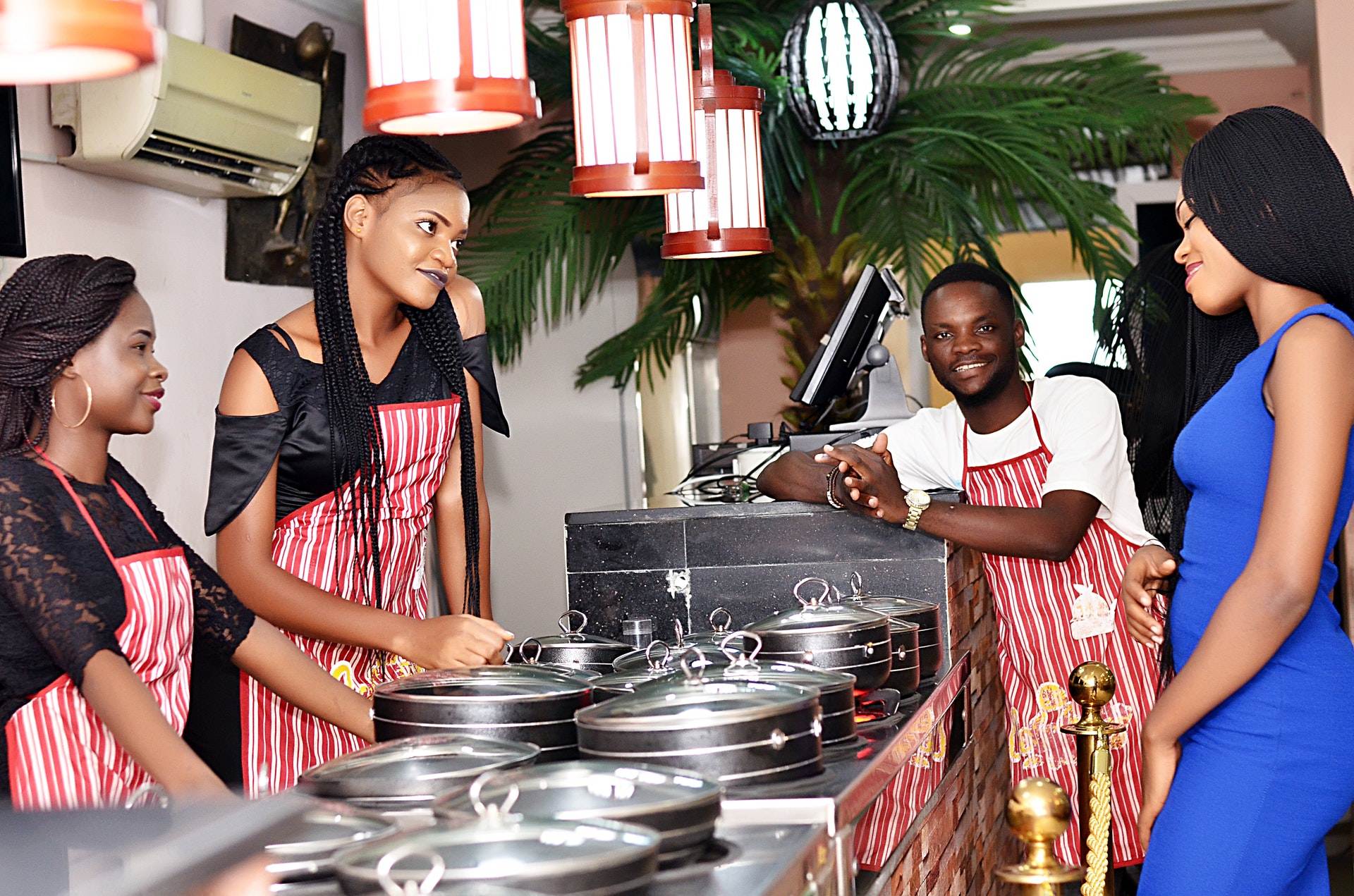 3. Listen up
It's like an outtake from the "7 Habits of Highly Effective People," or advice your mom would give, but listening with real empathy makes a world of difference. This is easier said than quietly done, but nothing helps a business stay on track more. "Bring customers into the kitchen," says Matt Rissell, CEO of TSheets. "Or go to their kitchens." Having easy outlets for customers to contact you is important, too. Think about a help page, live chat, email, phone, text, and other options (want some examples, check out TSheets' customer support page)—and consider a cloud-based customer management solution to keep track of this all in a manageable, affordable, and even mobile way. If you want to show customers your care, be as accessible as possible.
4. Hang out where they do
You don't have to play pool at the bars your customers frequent, but where do they network online? What social media pages are they fans of? What podcasts do they listen to? Make sure you're there too, and part of the engaging conversation. Make it a priority to go where your customers are.
5. Check in
Remember to check in proactively. Set up online customer surveys. Follow up after any service issues arise. Or say someone left a review, positive or negative. Leave a quick answer back to either say thanks for the feedback or show what steps you're taking to address the problem. A blog, feedback forum, and other online avenues can help pay this effort forward far into the future. Be as proactive as possible.
6. Surprise and delight
When unexpected, nice things happen, who can't help but smile? In the days of online interaction, a physical birthday or anniversary card or small welcome gift in the mail can be a huge stand-out. If you want to know how to show customers your care, plan out ways to wow customers and win on word of mouth alone.
 7. Offer a human touch
When you call someone by name, send a handwritten card, or have a real person available to talk to, that's what sets you apart. The more your interactions feel like a real friendship, the longer the business relationship lasts. 
8. Make a VIP section
You can see it in the charts: some customers just add up to more. They are your superstars. Make them feel that way by giving them an elevated status. Have a special rewards system for loyalty with exclusive offerings, treats, and discounts. These are the customers you want to hold onto as long as you can!
9. Spread the love
Good customer service is about more than actions or words, it's about a way of being. Every business has a personality. Make yours easy to love. Define a good customer-focused message that you can hold on to—and that your team lives and breathes—then go forward in confidence.
Take these tips to heart, and win over every customer.