As a small business owner, you're always seeking new customers—that's the name of the game, after all. But wouldn't it be nice if your customers could find you? Then you might want to learn something called "inbound marketing."
Great! So what is inbound marketing, and how can it help your small business cash in?
With so much competition, you know that it can be hard to shout the loudest without seeming pushy. That's why this marketing method, called inbound marketing, could be great for your small business. Essentially, you'll create easily accessed content across several digital platforms, and the end goal is to attract customers who are already searching for what you're offering.
Since this is a subtler form of marketing than old-school tactics like cold calling, billboards, TV commercials, and email blasts, it takes a bit of work to master. But the upside is that it's less intrusive to your prospective customer, and it ensures that you're only drawing in an audience who's truly interested in what you have to offer.
There's a lot to learn about inbound marketing—like creating content and finding the channels to promote it. Here's what you need to know what inbound marketing is, and how you can use it go help grow your customer base.
So, What Is Inbound Marketing?
Why you're here: What is inbound marketing exactly?
It's a digital-driven marketing approach that draws the customer to you. By creating and distributing informative, unique, and relevant content that highlights your business, you'll capture the interest of browsers who are already in the market for your product or service.
You can disseminate that content in several ways, including social media, blogging, search engine optimization, and more.
We'll take a closer look at some inbound marketing content ideas in a bit.
After you've attracted visitors to your business using inbound marketing, the goal is to convert that visitor. You don't just want people to know about your company—you want to compel them to take action that leads them to becoming paying (and loyal!) customers.
So, after coming across your beautifully curated Pinterest page, your informative blog post, or your Instagram story, you want that visitor to follow you on social media, visit your website, buy your product, and opt in to your newsletter or emailed updates so they can stay informed about your business's new ventures. Or whatever your approach!
Or, Think of Inbound Marketing as the Opposite of Outbound Marketing
Still need a little more frame of reference? Another way to think about what inbound marketing is that it's the opposite of outbound marketing.
Translated, this means that inbound marketing turns the traditional "outbound" marketing method—networking, cold calling, churning out email blasts, sending out catalogs, and taking a booth at trade shows—on its head. Outbound marketing means you find the customer.
And this type of marketing doesn't always work. Or, at least, it isn't always a fit for all small businesses.
Often, and in emerging industries that are increasingly influenced by evolving technologies and new platforms, customers don't want to feel like they're being forced into purchasing a product or service.
Think about the last things you bought, both large (like a car) and small (like a pair of shoes). Did you feel pushed or guilted into buying that item, or did you feel excited and empowered by your choice? Your customers are just like you—they want to feel naturally inclined toward the product or service that you're offering, and they want to feel good about their purchase.
And that they've made that decision of their own volition.
Where Do You Reach Customers Using Inbound Marketing?
With inbound marketing, you're not shouting for your customer's attention. Rather, you're earning their attention—and, by extension, their trust.
Inbound marketing is powered by digital platforms, including:
Search engines like

Google

and

Bing

Content like

your own website's blog

or on platforms like

Medium
Emailed newsletters

, which the customer can opt into on your website (aka 

not

spam)

  
And that's just a start.
But that shouldn't come as a surprise: In addition to keeping up with friends, family, and celebrities, so many people use social channels to discover and purchase new products. A whole market of your potential customers are glued to their smartphones, or at least checking on them regularly.
Why not let them know about your business while they're scrolling through their feeds?
4 Reasons Why Inbound Marketing Works for Small Businesses
Not only should you be asking, What is inbound marketing?, but you should also be wondering, Why would this work for my small business? It's a great question—luckily, with equally great answers.
1. Inbound marketing is cost effective.
Many traditional approaches to marketing—aka outbound marketing—require cash. And lots of it. If you're a small business on a shoestring budget (or, hey, even if you're not) paying for print ads, TV commercials, branded products, print catalogs, or a booth at a trade show is a huge investment.
That's not the same for inbound marketing. It costs you nothing to build an Instagram post or send out a tweet that highlights your products or service. And relative pennies to promote a post if you want to put a little spend behind it.   
2. You don't need special marketing skills to do it.
Inbound marketing is ideal for small business owners because it's a relatively low-investment, low-lift process. Especially if you choose the social media route.
If you have a smartphone or a computer, the tools you need to market your business are literally at your fingertips. And there's a good chance you're already using some combination of Instagram, Facebook, Twitter, Pinterest, LinkedIn, and YouTube for your personal enjoyment. It's pretty easy to put those skills to use for your business!
Of course, that doesn't mean you can be sloppy when promoting your business. Bad content might actually push potential customers away. So, take care to create the best-quality content you can—that means well-lit photographs and grammatically correct copy, for instance.
You love your business, and you want to attract people who also love the awesome things you do. That's the foundation of social media, and it's the foundation of inbound marketing, too. All it takes for you to share that message is the click of a button.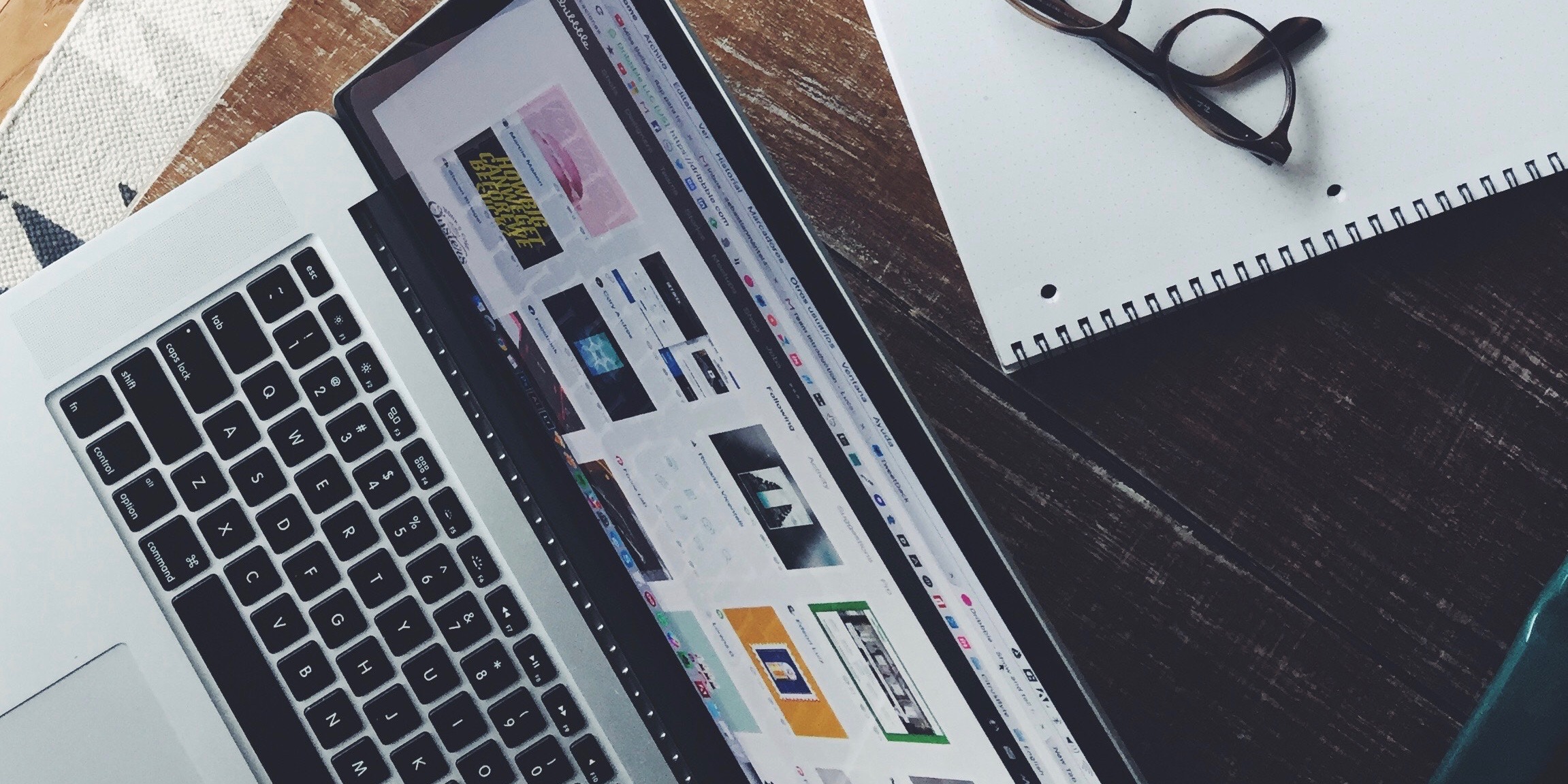 3. You know you're reaching your target customers.
One of the problems with outbound marketing is that you have no control over who's hearing your message. Are they interested in your brand? Do they want to become your customers? Are they immediately tuning you out? Who knows!
On the other hand, inbound marketing lets you reach exactly your potential customer base. Instead of shouting: "Hey, you! Over here!" you're saying: "Oh, this incredible product that relates directly to your interests and needs? Here's where you can find it."
Through the magic (or, okay, algorithm) of social media and SEO strategy, only the people who truly want your product will find your message. That's because those browsers are already scouring the digital space for a service like yours—because they've searched for keywords that relate to your business and landed on your website or they've found your social media platforms.    
In other words, you're drawing in the audience with a high likelihood of becoming paying customers. And that's pretty worth your effort!
4. It builds communication and trust with your customer from first touch.
Social media: It's a blessing and a curse. The blessing? It's easier than ever for your customers to tell you exactly what they do and don't want. The curse? Well, same thing.  
But we don't need to tell you how crucial feedback is for small business owners. And thanks to comments on your social media pages and replies to emailed newsletters, for instance, you'll know exactly how your customers feel about your products or services.
Also thanks to social media—the hinge on which inbound marketing revolves—you're in control over the content you create. It's relatively easy to improve or generate new inbound marketing material that better suits your potential customers' desires.
So, take their feedback and run with it. If blog readers are confused about the specifics of your product, edit that post for clarity. If a competitor's infographic is getting tons of likes on Facebook, make your own data-driven content (graphs, scientific studies, or even an ebook) that applies to your business.
And another tip! If you're in a creative industry, don't be scared by the words "scientific" and "infographic." Inbound marketing works best when you're providing unique data about your business to your audience. And there's always an informational angle to your product or service that you can dive deeper into. If you own a plant-based beauty company, for example, you can create an Instagram slideshow highlighting the properties and benefits of one of your key ingredients.     
There's a lot to be gained from your customers' instant feedback, but commenting is a two-way street. You also have the option of responding to your patrons' problems and concerns, answering their questions, and thanking them at every chance you get.
When your audience sees that you're engaging with them on your inbound marketing material, they'll trust you even more. They might even refer their friends, family, and coworkers to you, too.
3 Kinds of Inbound Marketing Material to Try for Your Small Business
You can see why inbound marketing is a path worth pursuing for small businesses looking to shake up their approach to reaching new customers. Now, here's your action plan for getting these tactics in place for your business so you can start to see dividends.
1. Know your message and your audience.
In order to sell anything effectively, you have know whom you're selling to. This is especially important with inbound marketing because you're tailoring your content specifically to your target audience.
When you're creating your inbound marketing campaign, put yourself in your ideal customer's shoes:
In order to find my business, what would my prospective customer type into a

search engine

?

When she lands on my

website

, what information does my customer need to know to be compelled to

buy

my products?

Which

social media channels

does she check the most often?

How many

blog posts

per week will she find

too

many posts per week?

In my

opt-in newsletters

, how can I keep my customer interested and coming back for more?
These are all questions to keep in mind when you're creating inbound marketing material.
But this step of the process is pretty easy. As a small business owner, you're probably communicating often with your customers, so you know what they want—and expect—from you and your small business.       
2. Learn about search engine optimization—aka SEO.
What a lot of strong content used in effective inbound marketing campaigns has in common is solid search engine optimization (SEO). By learning even basic SEO best practices, you'll have a much better chance of your audience finding the content that you create.
What is SEO?
At a top-level look, search engines—like Google, Bing, and Yahoo—determine a website's search ranking according to how well it thinks the content you've created is suited to answer the question the user is searching to answer.
There are lots of things you can do signal to search engines that your content is informative, and that you want search engines to rank it. By following SEO best practices, search engines will consider your content the most authoritative resource, so they bump those links higher up on the results page. And, as you know, the higher up the link, the more visible it is to the browser—and the more likely they are to hit that link.
And that's an inbound marketer's dream! Because when someone searches a keyword that applies to your business, you want your website to get as close to the top link as possible.
A Quickie SEO Primer for Small Business Owners
Create high-quality content.

With good, relevant, and easy-to-read content, you'll draw more visitors to your website. They'll spend more time on your site, and your

blog will become a destination

. These are all factors that boost your website's ranking—and increase the likelihood that those visitors will convert into paying customers.

Include relevant keywords.

They'll need to go both in the blog post title and in the body of your copy. So if you're writing a blog post about your gluten-free bakery's almond croissants, make sure to include those four words as often as possible in your content (without sounding like a search-engine robot, of course).

Update your content regularly.

Google and other search engines like to see fresh posts!
We know: There's a lot to learn. A good read for more is our business owner's guide to SEO strategy, for a more in-depth look at how to boost the SEO of your content.
3. Create effective content.
And now, onto the meat of everything: content. So, what are we talking about when we talk about "content"?
This is the marketing material that'll draw visitors to your business. And that's everything including eye-catching Instagram posts, podcasts, ebooks, and all else that'll land your customer right on your website. The idea is that your content is so compelling that the visitor wants to buy what you have to sell.   
First, you can focus on these three types of content to start making inbound marketing work for your business.
Your company's website: A company website is a must-have for any small business. It acts as your company's online business card, and it's a crucial factor in generating customers through inbound marketing. (Especially now that you know a bit about SEO!)
Your website should be both stylish and easy to navigate—after all, it's likely your potential customer's first impression of your business. And we don't need to tell you how important first impressions are. Luckily, tools like Wix and Squarespace make it easy to build beautiful, functional websites at reasonable prices.
For some inspiration on how you'd like to design your website (and how easy it is to make that happen), take a look at Squarespace's featured customer page. And here's a little more on building or updating your small business website if you need it!
Social media posts: Social media channels come in many shapes, sizes, and media formats. (And, mostly, they're free.) For most small business owners, it's a no-brainer to use at least one platform to reach potential new markets.
Since these channels are driven both by image and by voice, they're already primed for promoting your brand. You can tweet about deals, sales, and campaigns, and offer a special deal to your social media page's members. Or…
you can show off a beautiful new product on your Instagram page like Petee's Pie Company:
…profile your most interesting customer on Facebook like Snowy Owl Coffee Roasters:
…or do something totally out-of-the-box and create and tweet memes of your product or service in action, like Swifto Dog Walking:
— Swifto Dog Walking (@swiftonyc) March 15, 2018
One of the secrets to marketing successfully using social media is consistency. The more you update your channels with good-quality content, the more potential customers you'll draw. The more they'll come to know what to expect and understand your brand message, ethos, and image.
Blogging and other content creation: Why write a blog for your small business? Like many other inbound marketing techniques, blogging is an excellent (and free) method of pulling traffic into your website when you optimize each of your blog posts with search-engine-friendly best practices for the specific subjects you're writing on.[1]
Blogging can also establish a sense of intimacy and trust between you and your customer base. Knowing that there's a human behind the business is both comforting and compelling to shoppers. Additionally, it can go a long way toward proving that you're an expert in your subject field—something consumers can really come to trust.
In addition to keeping your audience up-to-date on your own company's projects, a blog gives you free range to write about anything related to your business that you find interesting.
Here are a couple of cool ideas:
At New York City-based clothing company

Archerie's blog

, they share YouTube videos of their clothes in action, interviews with other store owners in the neighborhood, customer testimonials, and more.

WY_CO, which sponsors travel experiences for people working remotely, invites their customers to write about their personal experiences with the company on their

Medium blog

. Think travel diaries and photo essays, loaded with gratitude for the company for making those experiences happen.
Your blog can also be a hub for other types of inbound marketing content, like:
Videos

Ebooks

Podcasts

Graphs and infographics

Interactive tools, like calculators and quizzes
Paid advertisements: It's also worth mentioning paid advertisements, also known as PPC (pay-per-click). These are often debated as to whether they're considered inbound or outbound marketing—but we should talk about them, regardless.
Paid ads are the links that appear at the top of a search-engine results page. They're indicated as PPCs with a small "Ad" box, just to the left of the link.
The advertiser (that means you) pays a search engine like Google to get your website to that top link. You pay however much you can, and when your funds run out, your PPC expires, too. Sponsored social media posts can also be considered paid advertisements.
The reason PPC is sometimes considered outbound marketing is because these ads can be 1) interruptive, 2) focused on the company rather than the customer, and 3) the company pays to interrupt that customer. This all seems to go against the tenets of inbound marketing, which aim to attract like-minded, potential consumers to a business by presenting information geared specifically toward that audience.  
On the other hand, paid ads appear when the browser has already searched for keywords related to your business—which is what inbound marketing is all about. And sponsored Instagram posts can be basically indistinguishable from free Instagram posts. You just need to apply that key inbound marketing tenet: present compelling information.   
Paid ads can be an especially effective way for newer small businesses to build a customer base, because they're intended to draw browsers directly to your website. So, until you expand your customer base through other marketing tools (or good, old-fashioned time), it might be worth it to invest in a PPC. If you're interested, consult Google AdWords, the king of PPC advertising.
What Is Inbound Marketing? The Big Takeaways
Like anything worthwhile, a successful inbound marketing plan takes time and tweaking—you won't necessarily see a surge in your customer base after one blog post.
But here's what you need to get going with an inbound marketing plan:
Have a user-friendly website

Explore the best distribution channels to reach your customers, including social media, search, paid ads, and more

Consistently post high-quality content on those channels

Learn from your findings
With that plan, you can use inbound marketing to reach who's looking to find you. And, hopefully, they'll be much more likely to become paying customers.
Article Sources: