What Is Inova Payroll?
Inova Payroll is tech company based in Nashville, Tennessee, that has been offering payroll, HR, and human capital management solutions since 2011. Although there isn't much information on Inova Payroll pricing online—which typically suggests a general lack of transparency—reviews from customers are some of the most positive in the industry.
It's crucial to also equip your small business with a trustworthy, easy-to-use payroll service to ensure your employees have reliable access to their compensation and benefits. One of the most well-reviewed payroll services on the market is Inova Payroll, which actually offers much more than just payroll admin. Even through their most basic offerings, you'll be able to access time and attendance integrations and tax resolution services beyond just payroll administration.
Is Inova right for your business needs? Or are all the extra bells and whistles—and their accompanying costs—not worth it for your business?
This comprehensive Inova Payroll review can help you access the information necessary to decide the answers to these questions for yourself.
Inova Payroll Overview
Founded in 2011, Inova Payroll is an online payroll and HR solutions provider whose rapid growth placed them on the Inc. 5,000 list multiple times. Since opening up shop, Inova Payroll has made a lot of HR professionals happy, as evidenced by their 95% customer satisfaction rate. Even more, the Inova team has delivered award-winning customer service by helping business owners choose Inova plans and services that address their payroll and HR needs.
But good customer service doesn't necessarily mean that Inova offers the payroll and HR solutions that your business needs to run well. To help you know whether or not working with this payroll solution is the right move for your business's human resources, we've compiled a comprehensive review on all they have to offer business owners.
Pros
Scalability
Customer service
Cons
Inova Payroll Plans and Features
Inova Payroll breaks up and packages their payroll solutions based on how many employees your business has, with the following four tiers:
1-49 employees
50-99 employees
100-499 employees
500+ employees
Based on the size of your team, Inova offers up a specific package of their multiple solutions, so let's take a look at the details on each of these four tiers of services:
1-49 Employees
If you need payroll for one to 49 employees, then the company will offer you a bundled service with the following solutions:
Inova login for employee self-service
Time and labor integration
General ledger accounting formats
Compliant tax filing on federal, state, and local levels
Quarterly returns
Annual returns
W-2s and 1099s
Tax notice resolution on your behalf
If you're looking to upgrade from a more basic payroll app, this small-scale Inova Payroll plan could seriously automate your business's payroll processes.
50-99 Employees
For business owners who need payroll for 50 to 99 employees, Inova offers up even more perks through their bundle tailored to businesses with more midsize teams. Through this plan, businesses of this size will be able to access all of the basics that smaller businesses would access through the lower tier of Inova Payroll, along with these extra capabilities:
Affordable Care Act reporting
Human capital management solutions like:

Applicant tracking systems
Onboarding systems
Benefits admin

Additional services like:

401(k) programs
Section 125 and 132 plans
Health insurance
COBRA+
Workers comp insurance
If you're looking for a top-tier way to automate your payroll and HR processes for your midsize business, then Inova could be just your solution.
100-499 Employees
The third tier of Inova Payroll is for businesses with 100 to 499 employees and offers you all of the capabilities that smaller-scale versions offer, and then some.
For instance, they'll ensure that all of your systems for payroll, filing taxes, and tracking attendance are fully scalable. Plus, Inova will make sure these systems are flexible enough to change and adapt as readily as workforce and regulatory environments do. Inova Payroll for larger businesses includes a more "end-to-end," full-fledged platform for human capital management. Finally, this tier also offers assistance with work opportunity tax credit administration.
500+ Employees
Finally, Inova Payroll for companies with 500 employees or more offers up absolutely all of the features the company has to offer for HR, payroll, and human capital management processes. On top of all of the platforms that the smaller-scale versions of Inova offer, this version for large businesses streamlines communications. You'll be able to perform data exchanges between your various platforms, like accounting and benefits administration.
Plus, this version includes workflows allowing employees to request paid time off within the app. And, on the other end, managers will be able to approve these requests, all within their Inova profiles.
Inova Payroll Pricing
Pricing for Inova's products is quote-based, meaning you'll have to contact their team directly to find out how much this product will cost your business. According to their website, pricing for their payroll software is based on the number of checks and the payroll frequency. If you opt for their human capital management system, this is priced per employee per month.
While this makes it more challenging to compare Inova Payroll to other solutions on the market, you should still shop around your other options and gather pricing information for comparable systems so you have a better idea if Inova is offering competitive rates.
Something to also keep in mind is Inova's two-year price guarantee, meaning the rate you're quoted won't go up for two years.[1] Of course, this also means that past that two-year mark, you could see your rates spike. Inova doesn't require you to sign a long-term contract, but if you're looking for a long-term solution, this may not be the best option for your wallet.
Inova Payroll Pros and Cons
We now know what Inova Payroll can offer to businesses, but is it right for yours? These pros and cons of the platform may help you decide.
Inova Payroll Pros
Scalability: If you have plans to grow your business down the line, you won't have to worry about outgrowing Inova Payroll. Whether you have just one employee or hundreds, you can find a solution that fits your business's size. This makes Inova especially appealing for fast-growing startups and larger businesses, but small and medium-size businesses will also find solutions that cater to their size.
Customer service: Inova Payroll's customer service is often applauded in customer reviews, making it an advantage worth mentioning. When you sign up for their services, you'll receive a dedicated customer service representative so you'll always call the same number and speak with the same person who knows your business's history and needs. These representatives work out of offices in Georgia, Pennsylvania, Tennessee, and Texas and you can reach them Monday through Friday from 8 a.m. to 5 p.m. within each office's time zone.
Inova Payroll Cons
Pricing: While many payroll and HR software solutions are quote-based, we still see this as a disadvantage of Inova. Without transparent pricing, you can't be sure that your business is quoted a fair price in comparison to other businesses. This also requires a little more research on your end when comparing payroll solutions. To truly compare Inova with other options, you'll need to reach out to their team for a quote.
Customization: Inova's different plan options are unusual in that they're broken down by number of employees versus features. This makes it difficult to customize a plan to your unique business needs and get all the features you want. If you're a smaller business that's looking for a more full-service solution, you may find better options out there.
Inova Payroll Customer Reviews
Most Inova Payroll reviews from customers focus on similar themes. Perhaps most notably, positive Inova Payroll reviews almost always reference how professional and helpful the customer service team is.
Additionally, positive Inova Payroll reviews from customers often highlight that the software's interface is user-friendly. More specifically, customers often laud that Inova Payroll compiles all of the payroll information they need into one, easy-to-view page.
On the other hand, some customers do add in their Inova Payroll reviews that they wished that their accounts could integrate with external time-tracking systems. Inova is currently only able to integrate with their brand's own time-tracking system. If you're not willing to switch over your time-tracking system to Inova, then this payroll software might be more trouble than it's worth with external time-tracking.
Top Alternatives to Inova Payroll
Not quite sold on Inova Payroll services? Let's look into the top alternatives to this payroll option. Even if you're pretty convinced that Inova Payroll services are just what your business needs, we encourage you to consider other solutions to get an idea of the context that Inova operates in.
Here are our top two alternatives:
Gusto Payroll
If you're looking for a payroll service that can provide you with more solid information on pricing and capability than Inova Payroll services, then look to the hyper-transparent Gusto Payroll. On their website, Gusto Payroll offers a comprehensive breakdown of each of the three tiers of their payroll services and how much they will cost your business.
Gusto's plans start at $39 plus $6 per employee per month and include full-service payroll, employee self-service portals, benefits and workers compensation admin, customer support, and more. Plus, Gusto's higher-level plans aren't segmented by number of employees; rather, with each plan, you receive greater functionality. It's also worth noting that if you only work with contractors, you can skip the monthly base fee and only pay $6 per contractor per month.
Get Started With Gusto Payroll
Square Payroll
Alternatively, if you're looking for one of the most affordable payroll services options on the market, then we suggest you look into Square Payroll. If you only have contractors on your payroll, then Square Payroll will cost your business a scant $5 per contractor per month. And if you have both contractors and employees on your team, then Square Payroll will just cost you a $29 monthly base fee, plus $5 per person per month.
Plus, if you also use Square as your POS system, your software will work together seamlessly. You'll be able to automatically import employee tips and timecards to pay your employees accurately each time.
Sign up for Square Payroll
The Verdict on Inova Payroll
Having read through our guide to all that Inova Payroll services would entail for your business, you're hopefully in a better position to decide whether this payroll software is right for you.
Larger businesses looking for a full-service solution and that can afford the presumably heftier price may find Inova to be a top solution. At that level, you'll have access to all of Inova's features and a dedicated support representative to help you through any payroll or HR-related issues.
However, smaller businesses will likely want to look elsewhere for options that let them customize their plans with all the features they need—and none of the ones they don't—and provide upfront pricing.
That said, Inova does offer a free demo, so if you're curious about how this solution can serve your business, it's worth reaching out to their team to learn more.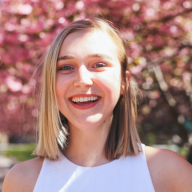 Contributing Writer
at
Fundera
Maddie Shepherd is a former Fundera senior staff writer and current contributing writer for Fundera. 
Maddie has an extensive knowledge of business credit cards, accounting tools, and merchant services, but specializes in small business financing advice. She has reviewed and analyzed dozens of financial tools and providers, helping business owners make better financial decisions. 
Read Full Author Bio