As a small business owner you'll likely need a number of services to help you keep things in order and running smoothly. These can include human resources, time keeping, inventory, and payroll services, to name a few. But it can be hard to decide which of these services are absolutely necessary for your business's operations and how to find the best ones.
One key service for any business with employees to have is a payroll solution. After all, if your employees aren't being paid correctly or on time, they likely won't keep coming to work. There are plenty of payroll services out there to choose from, including IOIPay.
IOIPay is a web-based payroll system that helps businesses of all sizes manage their payroll operations, among other human resources capabilities. In this IOIPay review, we'll explore the features, pricing, and user reviews of IOIPay, as well as some alternatives so you can find the right solution for your business.
What to Consider When Choosing a Payroll Software
Actually choosing a payroll service can seem overwhelming, especially if you've never worked with one before. To make things easier, let's break down the most important things you should look for in a payroll system.
When choosing a payroll system, there are some factors you definitely want to consider. Think about whether you want it to be hosted online, meaning you can access it from anywhere on any device with internet, or if you want a desktop version, which is installed on a specific computer but can be used without internet.
You'll also want to consider the cost of the system, which will be directly tied to the features. Decide what capabilities you absolutely need in a payroll service, what would be nice to have, and what you really don't need. Also think about how user-friendly a platform is, and what their customer support looks like. And since this system will keep track of sensitive personal information, like social security numbers, you'll want to make sure it's secure.
IOIPay Features
Now that you have a better understanding of what to look for in a payroll system, let's look at the features that IOIPay offers.
Payroll
Being a payroll service, the ability to process payroll is what IOIPay does best. IOIPay's payroll services are web-based, which, as we discussed, means you can access them wherever you are on any internet-enabled device. IOIPay also offers the more traditional types of payroll methods, such as fax-in and email, as well as paperless electronic payroll processing.
Employee Self-Service
IOIPay also offers an employee self-service feature to allow your employees to see their pay statements and access their accounts whenever they need. Employers or administrators can also adjust what their employees see by adjusting the forms and links available to their employees in the self-service center.
From the portal, employees can view their year-to-date and per-paycheck gross and net pay totals, a detailed breakdown of deductions and taxes, the number of hours worked in each pay period (including overtime), and how much paid time off they have left. IOIPay's self-service portal can also be accessed via a secure app for iOS and Android devices (called IOIPay ESS 2.0).
Tax Administration and Compliance
If the idea of figuring out your small business taxes is daunting, the tax management and compliance tools that come with IOIPay's payroll services will help ease the burden. IOIPay has a team dedicated to tax and compliance law so your payroll-related taxes are calculated and reported accurately. IOIPay also files your payroll tax returns so you don't have to worry about missing a deadline. You'll also receive quarterly reports and copies of your tax returns for your records.
IOIPay can also help ensure you're taking advantage of any tax credits you're eligible for, including the work opportunity tax credit and health care insurance credit.
General Ledger Integration
You'll be able to integrate IOIPay with the other applications you use to help you create streamlined payroll reports. You can integrate the labor reporting, accruals, time and attendance, and more to help limit the amount of time you spend on manual entry.
IOIPay Pricing
Pricing for IOIPay is quote-based, so you'll have to contact them directly for how much it will cost your business to work with them.
IOIPay Reviews
With this understanding of IOIPay's overall features, let's take a closer look at some of the pros and cons of the system, as well as what users have to say about the platform.
IOIPay Pros
A big pro for IOIPay's payroll services is their tax help. Taxes are a complicated part of running a business, and not having to worry about calculating or reporting payroll taxes, or keeping up to date on any tax changes, makes your life as a business owner much easier. Additionally, the fact that IOIPay can be used anywhere, any time is extremely helpful for on-the-go employers and employees.
Being able to integrate IOIPay with your other applications is another benefit to help streamline your processes and cut down on manual entry.
IOIPay Cons
While it's touted as a benefit to the service, IOIPay's app is actually a big drawback for some users, who say the app is so bad it's difficult for them to use at all. If you think you'll be using your payroll service on your mobile device a lot, this could be a big con for you when it comes to IOIPay.
The website is also pretty dated and isn't the most user-friendly, so it could be difficult or confusing for some users to navigate. The lack of pricing transparency is also a drawback to IOIPay.
IOIPay User Reviews
IOIPay has no complaints filed with the Better Business Bureau and the company has an A+ rating. That A+ rating is based on the lack of complaints, how long the company has been in business, how transparent the business has been, any advertising issues, and more.
The app for the site has 2.1 out of 5 stars on the Apple app store, where 15 users have reviewed it. They say the design is outdated and not compatible with newer phones. The app for Android devices, from Google Play, received 2.9 out of 5 stars. Users there report that the app is very buggy and slow, to the point that it's difficult to use.
There are close to no customer reviews online about IOIPay. The one person who left a review for the service on Best Payroll Services gave it one star, writing IOIPay "was a good provider of payroll services one decade ago.[1] Today, there are many other companies doing [a] much better job for much less," and advised other potential customers to "look elsewhere."
IOIPay Alternatives
If IOIPay doesn't seem like the right solution for your business, or you're interested in learning more about your options before you make a decision, here are some alternatives to IOIPay.
Gusto Payroll
Gusto should be one of your top considerations for payroll software if you like to have the prices for services upfront and presented in a transparent way. With three different plans, Gusto payroll can offer you a robust set of features beyond just payroll. However, if payroll services are all you're looking for, their basic Core plan offers payroll software, an employee self-service portal, and PTO tracking, much like IOIPay does. This plan costs $39 a month, plus $6 per employee. Gusto also has a new option for contractor-only employers, who simply pay the $6/employee rate and no base price.  Gusto's two additional plans offer more features, such as employee onboarding and an HR resource center, which can be useful if you're looking for additional capabilities. Gusto also offers a one-month free trial so you can try it out before committing to a paid version.
Get Started With Gusto Payroll
Square Payroll
If you already use Square as your point of sale system, you'll definitely want to consider Square Payroll as your payroll service provider. Like their other services, Square Payroll is known for their ease of use and intuitive interface. Similar to IOIPay, Square Payroll also handles payroll taxes and can be accessed anywhere with their app. Additionally, Square Payroll allows employees to clock in and out in the app and offers integrations if you want to sync 401(k) or health benefits.
Square Payroll also boasts low pricing of $29 per month, plus $5 per person paid each month; meaning if your number of employees fluctuates from month to month, your price will automatically be adjusted. And if you only employ contractors, there's no subscription fee of $29; you only pay the per-person fee.
Get Started With Square Payroll
Patriot Payroll
If you're a small business owner who likes to handle your payroll and employee benefits online consider Patriot Payroll, it was made for business owners like you. You can only add up to 100 employees and it comes with a 30-day free trial so you can try it out before deciding whether it's right for your small business. Patriot Payroll has great reviews and offers two different plan options. The only difference in plans is that the Full Service Payroll option handles payroll taxes and the Basic Payroll option does not. Otherwise, they both provide payroll setup, direct deposit, workers comp integration, employee portal, and more.
The Basic plan costs $10 per month plus $4 per employee, while Full Service costs $30 per month plus $4 per employee. This is a good option for small businesses looking for their first payroll software at a fairly low price.
Try Patriot Payroll for Free
Is IOIPay Right for Your Business?
There are plenty of payroll services for small businesses out there, which can feel overwhelming but also means you're sure to find the right one for your small business payroll needs. IOIPay offers the basic payroll capabilities that you'll find with most payroll services, including processing payroll, calculating and filing payroll taxes, and allowing employees to interact and view their payroll information in a self-service portal.
However, since their pricing isn't listed on their site, we can't confirm whether they're as competitively priced as some of the payroll service alternatives, like Square Payroll. Furthermore, users report a negative app experience and their website overall is dated and not easily navigable. For more intuitive, user-friendly options, you may want to seek out a different payroll service. At the end of the day, though, only you know which service will best fit your business. While IOIPay does not advertise a free trial option, many of their competitors do, so you can test out some options before you make a decision.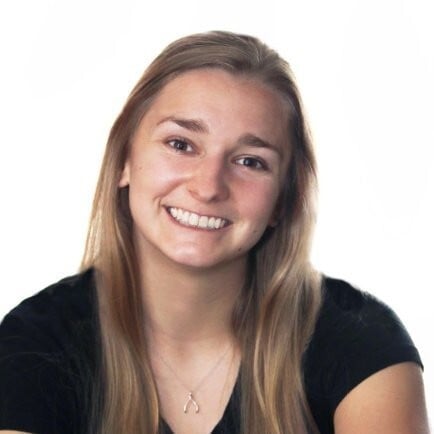 Nina Godlewski is a former staff writer at Fundera.
Nina worked to help make complicated business topics more accessible for small business owners. At Fundera, she focused on complex topics ranging from payroll management to launching a business. She was previously a staff writer at Newsweek covering technology, science, breaking news, and culture. She has also worked as a reporter for Business Insider and The Boston Globe.
Read Full Author Bio