Whether you're a restaurant owner looking to display your menu online or a professional photographer trying to promote your services, a well-crafted business website can be a powerful tool. With the virtual necessity of a digital presence in this day and age, you can use your business website for a multitude of purposes, from simple marketing to selling online as an ecommerce platform. Luckily, regardless of your technical knowledge or experience, building a website is easier than it's ever been, with a number of web-building services available—most of which are designed specifically to accommodate small business owners.
One such builder, Jimdo, services over 25 million websites around the world, advertising the ability to "create your website in three minutes." Is Jimdo the right website builder for your business? This Jimdo review is here to help you find out. We'll break down everything Jimdo has to offer—from features to pricing plans—and discuss the possible pros and cons of their service. Finally, we'll explore top alternatives so you have all the information you need to decide which website builder will serve your business best.
Jimdo: The Basics
Started in Germany in 2007, Jimdo is a website builder that, as we mentioned, has been used to create over 25 million business websites all over the world. With Jimdo, you can choose from two methods to build your website—Jimdo Dolphin and Jimdo Creator—based on your coding experience. Regardless of the method you use, however, Jimdo allows you to choose from a series of templates to quickly and easily customize, edit, and launch your website.
You can create a Jimdo account for free, no contract or credit card required. However, if you want additional tools and features, like the ability to sell your products online, you can choose from one of the four Jimdo Dolphin or Jimdo Creator premium paid plans.
Pros
Variety of options
Usability
Cons
Jimdo Features
With this brief overview in mind, let's dive deeper into the Jimdo service and the variety of capabilities this website builder can offer your small business.
Web Building
As we mentioned, Jimdo allows you to build your website using one of two tools, Jimdo Dolphin or Jimdo Creator.
Jimdo Dolphin is designed to accommodate business owners who have little or no website experience and want a tool that can get their site up and running as quickly and easily as possible. Powered by AI, Jimdo Dolphin takes you through the building process, asking questions about your business and industry to create a personalized website. As you answer questions through this process, Jimdo Dolphin will produce a streamlined website design, allow you to add from their selection of photos as well as use your own, and automatically create a navigation menu and pages to fit your industry.
Whereas Jimdo Dolphin is the simplest way to develop your website, Jimdo Creator gives you more control over the building process, akin to competitor platforms such as Wix or Shopify. With Jimdo Creator, you'll choose from a variety of pre-built templates and then customize and edit the template using a what-you-see-is-what-you-get editor. Using this editor, you'll be able to move and add elements to your site, edit photos and text, and customize your navigation. You'll also have the option to create your own custom template using HTML or CSS.
Domain and Security
For all of their paid plans, Jimdo offers a one-year free domain name included with your plan. If you already own a domain, you can connect it to your Jimdo account for free. On the other hand, if you use the free plan, you'll be able to create a free subdomain with jimdosite.com or jimdofree.com depending on whether you use Dolphin or Creator. Additionally, all Jimdo websites are protected by HTTPS encryption, even if you opt for the free plan.
Storage and Bandwidth
The storage and bandwidth you receive with your Jimdo website will depend on the plan and creator method you choose. For both the Dolphin and Creator free plan, however, you'll have 500 MB of storage and a bandwidth of 2 GB. As the plan levels increase, you'll have access to greater storage and bandwidth, with the highest Dolphin plan, Unlimited, providing unlimited storage and bandwidth, as well as three out of the four Creator paid plans offering unlimited access as well.
Example of template editing with Jimdo Creator. Photo credit: Jimdo.
Design and Templates
As we mentioned earlier, whether you build your website using Dolphin or Creator, Jimdo provides you with a variety of professional templates to choose from. Although they offer templates based on your industry, i.e. bar and restaurant, fashion, services, community and clubs, etc., you can pick whichever template you prefer, regardless of your particular industry, and customize it to your business.
Jimdo allows you to adjust fonts and colors, add a blog to your website, upload photos and display photo galleries, embed videos, and display Google Maps locations. Additionally, you can create password-protected areas of your site, create contact forms, enable file downloads, and connect your social media accounts using built-in tools for Facebook, Twitter, and Pinterest.
Moreover, all Jimdo websites are automatically optimized for mobile—and from your Jimdo editor, you can view your site as a desktop, tablet, or mobile version.
SEO and Web Analytics
With all of their paid premium plans, Jimdo includes built-in SEO strategy and web analytics tools to help you promote and monitor your business website.
In terms of SEO, all four of the Dolphin plans offer advanced SEO through smart technology, which fills in your SEO settings for you. Dolphin also provides customized instructions to fully optimize your site. For the Creator plans, on the other hand, you'll receive all SEO functions with the Business plan level (which we'll discuss shortly) and higher. These functions include SEO controls and Google previews, as well as advanced features for descriptions, settings, URLs, and redirects. Moreover, with the two highest level Creator plans, you'll have access to rankingCoach, Jimdo's professional SEO add-on.
When it comes to web analytics, both the Dolphin and Creator premium plans grant you access to a dashboard to monitor your website traffic and performance. You also can connect your Jimdo site to Facebook and Google Analytics.
Online Store
If you want to start selling online using your Jimdo website, you can choose from a handful of the plans that allow you to do so. With Jimdo Creator, you can start an online store using any of the plans—including the free one—but are limited in the number of products you can sell. On the other hand, with Jimdo Dolphin, you can only create an online store with the two highest level premium plans.
On the whole, however, when you develop an online store with Jimdo, you'll be able to add products with individual product pages, utilize product variants, and manage your orders. Jimdo will include shopping cart functionality, allowing your customers to shop and place orders via desktop, tablet, or smartphone. Moreover, Jimdo will give you the ability to ship internationally and won't charge an additional transaction fee on your orders.
In terms of payment processing, Jimdo will offer a few options depending on the plan that you use. If you create your store using Dolphin, you'll be able to integrate with either Stripe or PayPal to accept credit cards and direct debits. On the other hand, if you use Creator to make your online store, you'll be able to use PayPal with the Free plan, and PayPal, Stripe, invoice, payment in advance, locally delivery, local pickup, collect-on-delivery, and mailed check with any of the premium plans.
Mobile Apps
If you opt for any of the premium Dolphin plans, Jimdo will allow you to use two mobile apps in conjunction with your website, the Jimdo Boost App and the Jimdo Live Chat App. With the Jimdo Boost App, Jimdo will analyze your website data and offer personalized tips for marketing, design, SEO, and more, which you can view and manage on-the-go. With the Live Chat App, on the other hand, you'll be able to chat directly with visitors to your website, offering customer support to them in real time.
If you have any of the Jimdo Creator plans, you'll be able to utilize three mobile apps: Jimdo Creator, Jimdo Live Chat, and Jimdo Analytics. With the Creator App, you'll able to edit and update your Jimdo site while on the go, using your mobile device. Just as with the Dolphin plans, the Live Chat app also allows Creator users to chat with website visitors. Finally, the Jimdo Analytics App will give you the ability to connect your Google Analytics account and manage your web analytics data using your smartphone.
Example of a website built with Jimdo. Photo credit: Jimdo.
Integrations
In addition to the built-in website features and functions that Jimdo provides, you also have the option to connect third-party tools to your website. Jimdo is compatible with a variety of services, including those for booking and calendars, email communication, ecommerce, as well as general website and photo, video, and audio tools. Some of the most notable compatible tools Jimdo lists on their website are Eventbrite, Google Calendar, Mailchimp, Disqus, and Vimeo.
Customer Support
The customer support you receive with your Jimdo website depends wholly on the type of plan you choose. If you utilize either the Dolphin or Creator free plan, you won't have access to one-on-one support, however, you will be able to utilize any of the self-service resources on the Jimdo website.
If you have any of the paid Creator plans, you'll receive premium customer support via email, which Jimdo will answer within one to two business days. With the paid Dolphin plans, on the other hand, you'll also receive premium support, however, the time frame in which Jimdo will respond varies based on the specific plan. Three of the four paid plans receive support assistance within one to two business days, whereas the highest level plan receives support in less than one hour. Jimdo, it should be noted, does all of their customer support over email, and does not offer phone support.
Jimdo Pricing
Now that we've explored all of the features and capabilities Jimdo provides as a website builder, let's break down their different pricing plans. As we mentioned earlier, Jimdo offers free plans for both their Dolphin and Creator builders, as well as four premium, paid plans for each. With the different Jimdo services, as we've alluded to thus far, the functionality you receive will largely depend on the builder and respective plan you choose. Let's dive into the details, starting with the Jimdo Dolphin plans.
Jimdo Dolphin Plans
If you decide to utilize Jimdo Dolphin, with the AI-based website builder, you'll be able to choose from five different plans: Play, Start, Grow, Ecommerce, and Unlimited.
The Play plan is the free Jimdo Dolphin offering and includes the most basic features:
.jimdosite.com subdomain
500 MB storage
2 GB bandwidth
5 website pages
HTTPS security
With the four paid plans, you'll receive greater functionality. The first paid plan is the Start plan, which at $9 per month (billed annually) is well-suited for personal and creative projects. This plan will give you access to:
Free domain for the first year
Ad-free website
Ability to connect your own business domain name
Ability to connect your email address
One forwarding email address
Customer support in one to two business days
5 GB storage
10 GB bandwidth
10 website pages
HTTPS security
Advanced SEO
Jimdo statistics
Jimdo Boost App and Jimdo Live Chat App
The next plan, Grow, is the best-selling Dolphin option, and costs $15 per month, billed annually. This plan is great for creating a professional website, whether you're a business owner or entrepreneur. The Grow plan will include all of the features of the Start plan, as well as:
Five forwarding email addresses
15 GB storage
20 GB bandwidth
50 website pages
After Grow, Jimdo offers the Ecommerce plan, which is the first of the Dolphin options that allows you to create an online store. This plan costs $19 per month, once again, billed annually. In addition to the capabilities of the previous two plans, the Ecommerce plan includes:
Ecommerce store and online shopping cart functionality
0 percent commission on sales
Product variants
Direct debit, credit card or PayPal payment methods
Finally, the last Jimdo Dolphin plan, Unlimited, costs $39 per month billed annually. This plan has the most to offer, with all of the functionality of the previous plans, plus:
20 forwarding email addresses
Less than one hour response for customer support
Unlimited storage
Unlimited bandwidth
Unlimited websites pages
Professional design analysis from Jimdo expert
Moreover, Jimdo provides a business listing service, to help increase your visibility online, for an additional $4 per month.
It's also important to note that if you use either the Ecommerce or Unlimited plan to create an online store, you'll need to pay the credit card processing fees from the provider you choose, either PayPal or Stripe.
Jimdo Creator Plans
With Jimdo Creator, you'll also have five different plan options to choose from: Free, Pro, Business, SEO Plus, and Platinum.
If you choose the Free plan, you won't have to pay for your website and you'll receive a jimdofree.com subdomain, 500 MB in storage, 2 GB in bandwidth, and the ability to sell up to five products.
With any of the four paid plans, on the other hand, you'll have access to much greater functionality. The first paid plan, Pro, will cost $10 per month, billed annually, and will offer:
Free domain for the first year
Premium customer support (via email within two days)
HTTPS security
5 GB of storage
10 GB of bandwidth
Jimdo statistics
Ad-free website
Option to add an email bundle with 10 email addresses with 10 GB of storage and 20 forwarding email addresses
Ability to sell up to 15 products
Just like the Dolphin Start plan, the Pro plan is great for working on creative or personal projects.
The next plan, Business, is the best selling of the Creator offerings and costs $20 per month, billed annually. This plan includes all of the functionality of the Pro plan, as well as:
Unlimited storage
Unlimited bandwidth
Full SEO functionality
Ability to sell an unlimited number of products
Discount codes
The Business plan, as the name implies, is well-suited for small businesses, entrepreneurs, and even freelancers.
The fourth Creator plan, SEO Plus, is almost identical to the Business plan, but as per the name, has additional SEO tools. For $30 per month, billed annually, the SEO Plus plan allows you to access the rankingCoach professional SEO add-on.
Finally, the last Jimdo Creator offering is Platinum, which provides the greatest functionality for your website or online store. On top of all of the features of the previous plans, Platinum also offers an expert website review, where an Jimdo expert will help you through the process of creating your website, offer feedback, and provide a final review once your website is completed. This plan will cost $40 per month, billed annually.
Moreover, it's important to note that if you take advantage of any of the plans that offer a free one-year domain name—for either Dolphin or Creator— that you'll have to pay $20 per year for the domain after the initial one-year ends. If you already own a domain name, you can connect it to your Jimdo website for no additional cost.
Plus, as is the case with the Dolphin ecommerce plans, if you utilize any of the Creator plans to sell products online, you'll have to pay any associated payment processing fees to accept credit or debit cards.
Jimdo Review: Pros
With all of the information we've reviewed thus far, you can see that Jimdo has a lot to offer if you're looking to build a website. So, where does Jimdo stand out as a tool for small businesses? Let's explore both the advantages and disadvantages of their service.
Here are two advantages to consider:
Variety of Options
Perhaps one of the biggest benefits of Jimdo is the variety of options they offer as a web builder. First, Jimdo offers two distinct ways to build your website, using Dolphin or Creator. If you're trying to get your website launched as quickly and easily as possible, it's great to have an option to use the Dolphin AI to allow you to do so. This is also a worthy option for business owners with little web experience.
On the other hand, choosing Creator gives you the ability to spend a little more time editing and customizing your site, but is by no means overly technical or difficult. Additionally, between these two building choices, Jimdo allows you to choose from a total of ten different plans—giving you a unique ability to find a solution that fits your business best. With all of these different options, therefore, Jimdo can accommodate businesses from a variety of industries and sizes.
Plus, with the ability to add third-party tools, utilize mobile apps, and create a website, blog, or online store, Jimdo also provides substantial flexibility and accessibility.
Usability
As we just discussed above, with a variety of options to choose from, Jimdo certainly seems to focus on the user with their service offerings—making usability one of their top benefits. Not only does Jimdo appeal to users in regards to their plan offerings, however, they also provide a platform that is generally user-friendly.
With both Jimdo Dolphin and Creator, you can quickly and easily set up your website, choosing and customizing a theme, uploading images and videos, connecting additional tools, and more. As anyone can see by creating a free account, the Jimdo Dashboard is clean and easy to navigate, allowing you to manage your business website without unnecessary time and hassle.
Moreover, when it comes to Jimdo reviews online, it seems that one of the most common aspects users highlight is how easy it is to use.
As one small business owner writes in her review on G2 Crowd, "[Jimdo] was easy to use right out of the gate, customizing and arranging things I needed, plus [it] had great add-ons that would make it easy for my clients to find what they needed."[1]
Jimdo Review: Cons
Despite these two substantial benefits, there are also drawbacks to Jimdo that you'll want to consider as well. Here are a few worth noting:
Limited Features
Although Jimdo gives you the ability to create and launch a website, start a blog, and sell products, on the whole, their features are relatively limited, especially compared to competitors on the market. As an example, web-builder Weebly, which also offers a free plan, can simply provide a wider range of functionality—giving you the option to utilize email marketing tools, over 300 third-party apps, and extended ecommerce and customer support capabilities.
Additionally, the most basic level of Weebly that includes online store functionality, Weebly Business, not only offers more features than Jimdo Creator Platinum, but at $25, is significantly less expensive. Weebly is not the only competitor who has more to offer, as alternatives like Squarespace, Wix, and even Shopify, seem to give you more capabilities for your business website, at a comparable cost.
Moreover, perhaps one of the most notable limitations of the Jimdo service is customer support. Although each of the paid plans includes "premium support," Jimdo only offers support via email and it takes one to two business days to receive assistance from the Jimdo team. When it comes to competitors, Squarespace offers 24/7 customer support with all of their plans, and Weebly provides chat and email support for their first two options, adding phone support to their two highest level plans.
Although Jimdo might be a quick and easy solution, it's worth considering that there might be other web building options that can offer a similar, if not better service.
Pricing
It's hard to say that pricing is a disadvantage with a web builder that has two free plan options—however, in this case, it comes down to comparing Jimdo's cost with other similar platforms. There's no doubt with plans ranging from $0 to at most, $40, Jimdo is pretty affordable, and yet, there are a number of competitors that simply offer better prices for the same, if not greater service.
As we mentioned above in regards to Weebly, Weebly can offer a wider range of features for a cheaper cost than Jimdo. In fact, Weebly's most expensive plan, at $38 is cheaper than either the Dolphin Unlimited or Creator Platinum plan, and also offers greater functionality.
Similarly, web builder Squarespace offers their Advanced Commerce plan at $40, the same price as the Jimdo Platinum, but includes advanced features like 24/7 customer support, promotional pop-ups and banners, customer accounts, abandoned cart recovery, subscription selling, and more.
All of this being said, although Jimdo is not overly priced on the surface, their pricing options become much less appealing after you compare them to other web building platforms on the market.
Alternatives to Jimdo
As we've already suggested, there are a number of alternative website builders you'll want to look into as you try to decide whether Jimdo is right for your business. With similar service offerings and pricing plans, two options that are particularly worth considering are Wix and Weebly.
Wix
For a Jimdo alternative that offers a free plan, as well as multiple web builder options, you might consider Wix. Like Jimdo, Wix is a web builder that allows you to create, customize, and launch your business website, and with certain plans, launch an online store. With Wix, you can use their drag-and-drop website builder to create your site, utilize the Wix ADI (similar to Jimdo Dolphin), or code your own site using Corvid by Wix.
Wix gives you the option to use their web builder for free, or opt for four premium website plans, as well as three premium business plans. On the whole, Wix includes features such as 500 template options, free hosting, contact management, social tools, web analytics, email marketing, and more. Wix also offers capabilities specifically designed for certain businesses, such as restaurants, events, video, photography, and service-based businesses.
With the Wix Business Basic premium plan, you can accept payments online, utilize unlimited bandwidth, connect Google Analytics, and more—making this plan similar, if not more functional than the $30 Creator SEO Plus plan and $19 Dolphin Ecommerce plan.
Known for their ease of use, vast range of capabilities, and relatively affordable pricing, Wix is certainly a Jimdo alternative worth considering.
Weebly
The second Jimdo alternative you might think about, which, in fact, we've already briefly discussed, is Weebly. Similar to both Jimdo and Wix, Weebly is another website builder that allows you to create and customize your business website with the option to use their free service or choose one of their paid premium plans.
If you choose the free Weebly plan, you'll be able to choose and edit your theme using the Weebly drag-and-drop editor. Unlike Wix and Jimdo, Weebly does not offer a AI-building option. This being said, however, Weebly does include SSL security, SEO tools, lead capture and contact forms, and chat and email support with all of their plans.
Moreover, with their Pro plan, you'll be able to launch an online store, receiving shopping cart functionality, online payment acceptance, advanced stats, and phone-based customer support. At $12, the Pro plan is cheaper than the Jimdo Dolphin Ecommerce plan, as well as the $20 Jimdo Creator Business plan, but offers very comparable service. Plus, if you opt for the $25 Weebly Business plan, you'll receive functionality you don't see with any of the Jimdo plans from inventory management to product reviews to pop-up notifications.
Like Wix, Weebly is known for their user-friendly platform, strong feature set, and low-cost plans. Although perhaps not as exhaustive in functionality as Wix, the combination of affordability and capabilities in Weebly's service offerings make this a significant Jimdo alternative.
Build Your Website With Weebly Today
Jimdo Website Builder: The Bottom Line
At the end of the day, only you can decide which website builder is best for your business—and the right solution for you will depend on your needs and budget. If you're looking for a simple, low-cost way to quickly and easily launch your website, there's no doubt that you'll be able to do that using Jimdo. 
Additionally, with 12 total plans to choose from (10 paid and two free), Jimdo will give you the ability to choose the service that will best accommodate your business, whether you're creating your website as a promotional tool or planning to sell your products online. This being said, however, if your business is looking for more in-depth and wide-ranging features from a website builder, you might consider a Jimdo alternative.
Competitors like Wix, Weebly, and even Squarespace, can offer similar, if not greater functionality, at an affordable cost. Moreover, even if you're looking for the basics, both Wix and Weebly can offer free plans comparable to the free Jimdo offerings.
Ultimately, if you're not sure which of your options will best fulfill you needs, you might consider creating a free account—Jimdo, Weebly, and Wix all allow you to do so—and testing out the platform for yourself. This way, you'll have first-hand experience seeing how each platform functions, making it easier to determine which will work better for your business.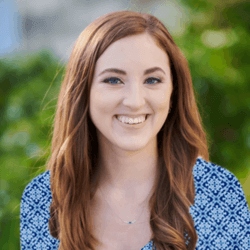 Senior Staff Writer
at
Fundera
Randa Kriss is a senior staff writer at Fundera.
At Fundera, Randa specializes in reviewing small business products, software, and services. Randa has written hundreds of reviews across a wide swath of business topics including ecommerce, merchant services, accounting, credit cards, bank accounts, loan products, and payroll and human resources solutions. 
Read Full Author Bio