The first thing every new entrepreneur needs to do for their company is get their money right. And in this case, we mean opening a bank account. There's no shortage of small business checking accounts, of course, so it's not super simple to find the right one for your company. But if you're interested in KeyBank business accounts, there's plenty to know about the three offerings they have—each of which is designed to suit businesses of different sizes and stripes.
There are a few great reasons to consider opening a KeyBank business account. Chief among them is proximity. If you live or work near any of the 1,100 KeyBank locations across the 15 states in which the bank operates, or if you simply want to enjoy the personal relationship of a smaller (yet still sizable) bank, you're probably wondering which KeyBank business checking account might suit your needs.[1]
Thankfully, each KeyBank business account provides tailored benefits and features that help small business owners pick out the right level of support depending on their company's financials. It may also help you to know about the KeyBank business loans that the bank also offers, Making a choice between KeyBank's three products is straightforward and applying for a business checking account with KeyBank is just as easy. Here's what you need to know about KeyBank business checking, whether you're just starting out or have been in business for more than a few years.
How to Choose Between KeyBank Business Checking Accounts
Now that you know more about the three KeyBank business accounts, it's good to see how your company's needs align with each account's different features and requirements. Few small business owners change banks after they open their first checking account, so it's important to decide if your bank can grow with you by offering the kinds of services you need later on.[2]
Know Your Needs
You wouldn't want to buy a bicycle if your company needs a tow truck. Similarly, you don't want to have to waste money on a feature-packed business checking account if you're not going to need more than a few basic banking functions. The allure of a business checking account with tons of transfers, money management tools, and payroll assistance is big. But you don't usually need all of these features if you're just starting out—and there's no sense in paying for them, either.
Each of these features sound important, and you want to position your business for success as best you can. But resist the temptation to get roped into an account that offers you more than need. Or, worse yet, more than you can afford. Most of these premium accounts require high balances in order to waive monthly fees. If you find yourself having to pay for your checking account every month, make sure you're signed up for the right kind of banking product.
Determine Your Balance
Entry-level business checking accounts are usually fairly similar: They offer simple banking features in exchange for low fees and small daily average balances. Things get more interesting once you go beyond basic banking options, though. If you're starting out with a higher-than-average balance, you'll want to make sure you're picking the right business account to maximize the perks you'll get for opening a bank account.
If you open a basic account with an initial deposit (or an anticipated balance) that is much higher than the minimum, odds are that you're not getting the full value of your banking relationship. The daily average balance requirements that come with checking accounts can indicate which level of service you should expect. Don't be afraid to apply for an account with a higher average daily balance requirement, since those can avail you to more free features.
Think Ahead
If you understand what your small business might need from its banking partner in the future, you can make decisions now that will help you once your company outgrows an introductory-level checking account. Assess your business model early on: Will you need tons of wire transfers as your company grows? Do you expect to have a high enough daily balance to make an interest-bearing account a viable option for you?
If so, it's important to consider what your current bank offers clients with more established (and more financially complex) businesses. You'll want to find a bank that offers you the right kind of accounts that will make it easier for you to manage company finances not just today but in the future, too.
Alternatives to KeyBank Business Checking
There are plenty of reasons why KeyBank business accounts might not serve your business. Perhaps you don't need to have access to brick-and mortar locations, aren't close to a KeyBank branch, or just want to compare KeyBank to other smaller and regional banks. There are lots of viable alternatives to KeyBank business banking depending on your needs—here are a few of the best business checking alternatives to consider.
Checking Account
BlueVine Business Banking
Great For: NOTE: BlueVine has paused accepting new applications as of April 2021
Min to Open

$0

Signup Bonus

$0

Monthly Fee

$0

No Fee Balance

$0
For Digitally Driven Businesses: BlueVine Business Checking
Online-only business checking is a relatively new offering, as most banks required entrepreneurs to show up in person before their applications could be finalized. That's not always the case. BlueVine offers much of the same introductory-level features that you'd find at a conventional brick-and-mortar bank but without local branches or one-on-one, in-person banking support.
If you love the features of KeyBank's Basic Business Checking and aren't wedded to the idea of having a physical bank for your business checking needs, then BlueVine Business Banking might be the right option for you.
For Entrepreneurs Who Want Easy Branch Access: Chase Performance Business Checking
Chase is a great alternative to KeyBank in terms of accessibility. The bank operates in roughly the same number of states but has more than four times the number of branches, and thousands more ATMs. If you cherish accessibility and want to know that you're never far from an ATM, then Chase is among the best banks available.
Chase Performance Business Checking offers a banking experience for customers who have a little more money in their account than KeyBank's top-tier checking account. For an extra $5 per month in service fees (which is waived with a $35,000 average daily balance), account holders get 250 fee-free transactions, which includes all incoming wires, online or in-person deposits, and debits.
For Business Owners Who Want to Bank Small: Credit Unions
One of KeyBank's most appealing factors is its size. It's not too large to be a completely faceless organization, but not too small to make banking outside of your local branch a pain. But if KeyBank's business accounts aren't for you, there are other small banking solutions that might also be a great fit for your company. Chief among them are credit unions.
Credit unions are different from conventional banks. They're set up as member-owned financial cooperatives, which means that you have a stake in the credit union's future simply by having an account. Credit unions provide loans at competitive rates, as well as banking solutions for businesses and individuals. Although most credit unions tend to have only a handful of locations, and may not offer all of the same perks as a large bank, they do provide their members with a personal banking experience that can't be beat.
The Bottom Line
Whether you're looking specifically at KeyBank business account options or merely want to find a bank that offers the same features at a similar-sized organization, there are plenty of factors to consider. Chief among these are your company's needs. With so many different checking accounts out there, it's important to shop around for the one that fits your business today, and in the future, too.
Each of KeyBank's business checking accounts comes with attractive features and perks, and their competitors' accounts do as well. So be sure to measure your needs before signing up for any account, and pick a bank that will grow alongside you as your company takes off.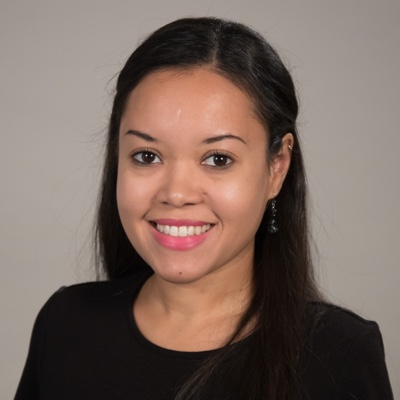 Editor-in-Chief
at
Fundera
Sally Lauckner is the editor-in-chief of the Fundera Ledger and the editorial director at Fundera.
Sally has over a decade of experience in print and online journalism. Previously she was the senior editor at SmartAsset—a Y Combinator-backed fintech startup that provides personal finance advice. There she edited articles and data reports on topics including taxes, mortgages, banking, credit cards, investing, insurance, and retirement planning. She has also held various editorial roles at AOL.com, Huffington Post, and Glamour magazine. Her work has also appeared in Marie Claire, Teen Vogue, and Cosmopolitan magazines. 
Read Full Author Bio