When you're starting an ecommerce business, choosing a platform to build and operate your store is one of the most important decisions you're going to make. In researching the many options out there, you may see these names pop up again and again: Magento and Shopify. Although these are two of the most popular ecommerce platforms—each supporting hundreds of thousands of businesses—you may be unsure how to determine which one is right for you and your business's specific needs.
Well, we're here to help. We've previously reviewed both Shopify and Magento separately and discussed the pros and cons of each. Now, we'll compare Magento vs. Shopify directly and break down how each measures up to the other. After looking at pricing, features, pros and cons, and user reviews, we'll offer suggestions on which platform is right for what kind of business so that you'll have a better idea of which ecommerce platform will work best for you.
Magento: The Basics
Magento operates a little differently than many other players in the industry. To explain, most ecommerce platforms function as software as a service or SaaS. This means that the software is accessible online and using it, you can create and manage your ecommerce store. With this kind of ecommerce software, your store is hosted through the platform and you have access to all of the functionality included through their interface.
Although not as prevalent, there are also open source ecommerce platforms. With an open source platform, you acquire your own web hosting, and then download and install the software yourself. In this situation, you're doing more development work, building your store and its capabilities.
Keeping this distinction in mind, let's discuss how this applies to Magento. Magneto is unique in that it offers both an all-inclusive and an open source platform option. Magento Commerce is the typical ecommerce offering—the platform is hosted on the cloud (part of the Adobe Commerce cloud) and everything you need to set up and run your store is included as part of your Magento Commerce subscription.
Magento Open Source, on the other hand, is an open source ecommerce platform. Magento Open Source is free to download, but, as we explained, requires you to obtain web hosting and install the software yourself. Despite this distinction between the two offerings, Magento, on the whole, gives you the ability to create your ecommerce website, add products, set up your shopping cart and shipping process, accept credit card payments, and customize additional elements for your specific needs. The exact features (which we'll discuss in more detail later), however, that are included with Magento depends on which offering you choose.
Shopify: The Basics
Shopify is a fully hosted ecommerce platform that allows you to build and operate your store using their software. Generally, selling on Shopify is known as one of the easiest ways in the industry to run your ecommerce business as the platform is incredibly user-friendly. Beginners and beyond can develop their ecommerce store with Shopify.
With the Shopify platform, you can create your ecommerce website, as well as a blog. The platform gives you access to over 70 themes, a drag-and-drop builder, unlimited products, and a built-in mobile shopping cart. Shopify offers five different subscription plans, each at a specific price point and an increasing number of included features as the price increases.
Shopify offers their own payment gateway to process credit card payments, as well as the capability to utilize over 100 other different gateways. Additionally, Shopify POS, or point of sale system, allows you to accept payments in person as well as online. Shopify Shipping integrates directly with the Shopify platform and allows you to offer different shipping options. Furthermore, Shopify has a number of extended features that are helpful to setting up and running your store.
Start Free Trial With Shopify
Magento vs. Shopify: Features
One of the most significant factors that plays a role in deciding which ecommerce platform is right for you is the features that the platform offers. Does the platform have the capabilities that your business needs? Now that we've gone through the basics of both Magento and Shopify, let's dive a little deeper into their respective feature sets and explore some of the unique highlights of each.
Shopify Feature Highlights
One of the reasons that Shopify is so popular, in fact, is because of the breadth of features that are included in their platform. In fact, the included features are one of the factors that distinguish it from other similar software, like when comparing Shopify to BigCommerce, for example. Some of Shopify's unique capabilities include:
Shopify Payments: Shopify has their own payment processor included with their platform; if you use Shopify Payments, there are no additional transaction fees.
Abandoned checkout recovery: Automatically send an email to users with a link to their abandoned card encouraging them to complete their purchase
Blogging platform: Not only do you have a store website, but also a blog to publish articles and encourage discussion from customers.
Automatic taxes: Shopify automatically handles country and state tax rates.
Mobile app: Shopify's customizable mobile app lets you manage your orders, products, staff, and customers while you're on the go.
Marketing: Shopify has advanced marketing capabilities like SEO optimization, loyalty programs, discounts, gift cards, social media integration, and more.
Shopify App Store: The Shopify App Store has over 2,500 apps (everything from dropshipping to email marketing) that you can download to extend the functionality of your store.
Customer support: Shopify offers their users 24/7 support, as well as access to their help center, discussion forums, and ecommerce university.
The exact features that are included with Shopify ultimately depends on your subscription plan, which you'll see broken down in the photo below.
Photo credit: Shopify
Magento Feature Highlights
Similar to Shopify, Magento is known for the impressive list of features included with their platform. Here are a few highlights:
Instant checkout: In addition to your general shopping cart capabilities, Magento offers an instant checkout, which allows users to quickly and easily checkout on one page.
Site management: Magento has advanced site management abilities, allowing you to control multiple websites and stores from one admin, as well as create, preview, and schedule content updates.
Payment processing: Magento works with common payment gateways like PayPal and Braintree, and has integrations with over 300 more, including international gateways.
Reporting: Magento's platform includes 100 predefined reports, nine reporting dashboards, as well as the ability for you to create and edit your own reports.
Customer development: Magento gives you numerous ways to engage and support your customers like guest or login checkout, email marketing campaigns, coupons, promotions, product wishlists, and a gift wrapping option.
International commerce: In addition to working with international payment gateways, Magento allows you to manage multiple country sites from the same store or environment. With Magento, you can also support multiple currencies, languages, and tax rates (including EU fixed product taxes).
Add-ons: The Magento Marketplace offers over 4,500 different add-ons and extensions that can be downloaded to improve your store functionality.
Just as the capabilities differ between Shopify's subscription, however, the same is true for Magento Commerce vs. Magento Open Source. The chart below shows some of the main differences between Magento's two offerings. As you'll see, Magento Commerce offers many more included features.
Photo credit: Magento
However, since Magento Open Source, is an open source platform, you do have a unique ability to customize your store and make your ecommerce business stand out. Although Open Source may not include some of the features that Magento Commerce has, you can work with a developer to add extensions and integrations that will improve your capabilities.
Magento vs. Shopify: Pricing
In addition to an ecommerce platform's features, pricing is another important consideration when trying to decide if that platform is right for your business. Whereas both Magento and Shopify have extensive feature lists, their pricing is very different.
As we mentioned earlier, Shopify operates on a subscription basis, which you can do month to month, annually, or biennially. Shopify also offers a free 14 day trial, no credit card required. Shopify's most basic plan is Shopify Lite, which costs $9 per month. This plan, however, does not give you the ability to create an online store—instead, you can sell via an existing website or Facebook page.
Shopify's next plan is Basic Shopify, which costs $29 per month plus a 2.9% + $0.30 fee on all online credit card purchases. For this plan, as well as the remaining three, Shopify charges an extra 2% fee if you use a payment provider other than Shopify Payments. The next two plans are Shopify and Advanced Shopify, which cost $79 per month and $299 per month, respectively. The credit card purchase fee is 2.6% + $0.30 for the Shopify plan and 2.4% + $0.30 for the Advanced Shopify plan. The final plan Shopify offers is called Shopify Plus and is designed specifically for high volume merchants and large businesses. This plan is priced based on your business's specific needs and you have to contact Shopify directly for a quote.
Whereas Shopify has their pricing information readily available on their website, the same cannot be said of Magento. Magento's website does not offer any pricing specifics on Magento Commerce, instead, you have to contact their sales team for a quote based on your business. The website does give you the opportunity to sign up for a free demo, but you have to submit your information to the Magento team to do so.
Magento Open Source, on the other hand, is free to download. However, although the download is free, there are other additional costs associated with this open source platform. As we've discussed, you'll have to find and pay for your own web hosting, security, as well as any development work that's needed to develop and launch your store. Furthermore, there will be a cost for you to accept payments online, which will vary depending on the gateway you choose.
Magento vs. Shopify: Where Shopify Wins
As we've seen, both Magento and Shopify have a lot to offer. However, there are certain areas where Shopify stands out. Here are a few:
Usability
When it comes down to it, one of the reasons that Shopify is a top ecommerce platform is because of its usability. Shopify's platform is clean, intuitive, and easy to use whether you're a beginner or have more technical knowledge. With Shopify's theme offerings and drag-and-drop builder, you can design your store quickly and it's not too difficult to do so. At the end of the day, Shopify is incredibly user-friendly, and this is one of the top reasons that customers like the platform.
Despite the vast array of features included with Magento, it is not particularly user-friendly, especially when compared to Shopify. Magento Open Source is especially difficult, as it requires advanced development abilities and knowledge to set up. Although Magento Commerce is a little easier, the sheer amount of capabilities makes the interface more complicated and therefore difficult to get your store up and running.
Pricing
Although it can be said that costs for Shopify can extend past their actual price structure (taking into account themes, shipping services, add-ons), due to Magento's lack of transparent pricing for their Commerce offering, we have to conclude that Shopify is better here. When you consider signing up for Shopify, you have a starting point for what setting up your store will cost (and what it would cost any other business to run their store with Shopify) and therefore can budget your spend accordingly. Additionally, if you compare Shopify's subscription fee to other similar platforms, like Volusion, you can see that it's pretty competitive. With Magento Commerce, on the other hand, you have no starting point for pricing and you have no way of knowing, after talking to their sales team, if you're actually getting a fair price.
Start Free Trial With Shopify
Furthermore, although the "free" Open Source option of Magento may seem appealing, you may actually end up paying more than you would with an alternate platform. Between web hosting, security, and especially development costs, Magento Open Source could end up being more of an expensive (and time-consuming) option than you would think.
Magento vs. Shopify: Where Magento Wins
Although Shopify offers you transparent pricing and user-friendliness that Magento does not, Magento wins out in the ways you can customize and develop the capabilities of your ecommerce store.
Features
Magento's list of features seems to be incomparable to any other ecommerce platform out there—including Shopify. The amount of capabilities provided to you through Magento Commerce in particular, is short of incredible. More than likely if you're looking for your ecommerce store to operate a certain way, Magento will allow you to do it. In particular, Magento's instant cart checkout, content preview, and international commerce functionalities are especially impressive. Although Shopify too has a broad feature set, Magento Commerce simply offers more.
Add-ons and Customization
One of the other big pros of Magento is, continuing off of their feature list, if the platform doesn't have something you're looking for, you have the ability to add it. The apps and integrations available in the Magento Marketplace is nearly double what is offered in the Shopify App Store. The variety of these integrations allows you to truly customize your store and extend the functionality to what you need to operate your business. Additionally, many of the integrations included in the Marketplace are "Magento Partners," who work with Magento users to enhance their store capabilities.
Furthermore, although not right for all businesses, Magento's Open Source option gives you a completely unique way to create and customize your store. If you want the freedom and have the resources to develop your store with an open source platform, Magento does give you that ability where other ecommerce platform offerings don't.
Magento vs. Shopify: User Reviews
Much of what is mentioned in user reviews of both Magento and Shopify echoes the points of our discussion thus far.
Customer reviews of Shopify are generally positive, with users highlighting just how easy it is to get set up and start selling using the platform, especially for beginners. Many users write that Shopify fulfills their ecommerce needs and gives them the ability to grow their business. The most consistent Shopify con that users mention is the payment processing fee. Since competitors like Volusion and BigCommerce don't charge this fee, this seems to be a valid complaint.
For Magento, on the other hand, the user reviews for both Commerce and Open Source are wholly mixed. In terms of positives, customers frequently mention Magento's customization abilities, especially with the Open Source platform. Users also highlight the vast features Magento offers. As for the negatives, users focus on the difficulty of using the platform and the time, effort, and resources it takes to get your store set up, as well as to train employees to use it. Many users also mention the cost of Magento as a negative, despite Open Source being free to download.
Magento vs. Shopify: Which Platform Is Right for Your Business?
So, in looking at Magento vs. Shopify, which platform do you choose? Shopify offers you a fully-hosted platform with a variety of capabilities, set pricing, and is known for its user-friendliness. Magento, on the other hand, gives you the choice between Commerce and Open Source, both praised for their vast feature sets and customization abilities.
At the end of the day, although these are two of the biggest players in the ecommerce industry, it seems they are best-suited for very different types of businesses. Shopify is probably best for small to medium-sized businesses that want an easy to use, one-stop-shop platform to create and run their store. Magento, in contrast, is more suited for larger or fast-growing businesses that need advanced features, want a high level of customizability, and have the extended resources to dedicate to getting their store set up. Ultimately, the one that you choose depends on your business needs and what is right for you.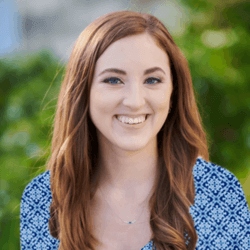 Senior Staff Writer
at
Fundera
Randa Kriss is a senior staff writer at Fundera.
At Fundera, Randa specializes in reviewing small business products, software, and services. Randa has written hundreds of reviews across a wide swath of business topics including ecommerce, merchant services, accounting, credit cards, bank accounts, loan products, and payroll and human resources solutions. 
Read Full Author Bio