A lot of preparation goes into starting a business before you can open your doors to the public or launch your online store. One of your first steps should be to write a business plan. A business plan will serve as your roadmap when building your business.
Within your business plan, there's an important section you should pay careful attention to: your market analysis. Your market analysis helps you understand your target market and how you can thrive within it. Let's learn more so you can conduct your own market analysis.
What Is a Market Analysis?
Simply put, your market analysis shows that you've done your research. It examines the size of the market and determines whether there is room for your business to operate. It also contributes to your marketing strategy by defining your target customer and researching their buying habits.
Your market analysis is also essential to proving that there is a need for the product or service your business provides. Keep in mind, the number one reason most businesses fail is because there's no market need, so do you research first to set your business up for success.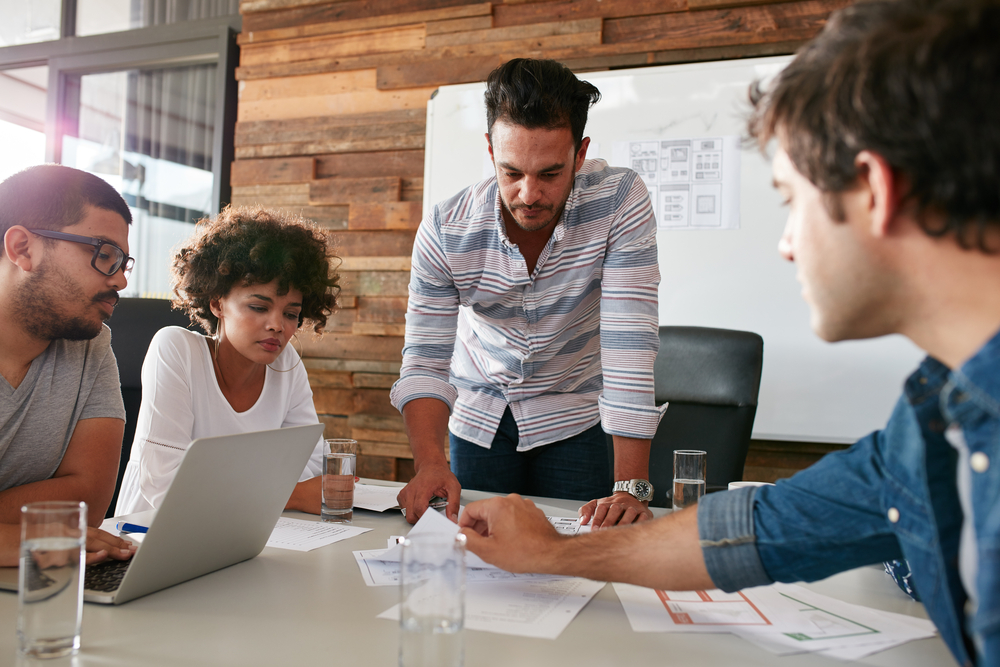 Why Should You Write a Market Analysis?
Writing a market analysis is like researching a new home. You want to check out the neighborhood. Are the neighbors friendly? Are there high-quality schools? Similarly, your market analysis helps you look at factors within your market to determine if it's a good fit for your business model. Also, a market analysis will help you:
1. Learn How to Analyze the Market Need
Markets are always shifting and it's a good idea to identify current and projected market conditions. These trends will help you understand the size of your market and whether there are paying customers waiting for you. One of the worst mistakes you can make as a first time business owner is developing a product or service that doesn't sell. Doing a market analysis helps you confirm that your target market is a lucrative market.
2. Learn About Your Customers
The best way to serve your customer is to understand them. A market analysis will examine your customer's buying habits, their pain points, and their desires. This information will aid you in developing a business that addresses those points.
3. Get Approved for a Business Loan
Starting a business, especially if it's your first one, requires startup funding. A good first step is to apply for a business loan with your bank or other financial institution.
However, lenders want to know that you've done your research. A thorough market analysis shows that you're professional, prepared, and worth their investment. This preparation inspires confidence within the lender that you can build a business and repay the loan.
4. Beat the Competition
If your competitors failed to do their own market analysis, your research will offer valuable insight and certain advantages. For example, thoroughly understanding your customer's pain points and desires will help you develop a superior product or service than your competitors. If your business is already up and running, an updated market analysis can upgrade your marketing strategy or help you launch a new product.
Who Should Do a Market Analysis?
Conducting a market analysis is a recommended step for every business owner. Even if you're already familiar with your industry, it's always a good idea to take a closer look—you never know what you might uncover that could either give you a competitive advantage or, on the flip side, show that there actually isn't a need for your business after all.
Overall, a market analysis will yield invaluable data, especially if:
You have limited knowledge and experience about your market.

The market has fierce competition and you need help differentiating your brand.

You require a business loan. 
What Is the Objective for Writing a Market Analysis?
Before you begin your market analysis, it's important to define your objective for writing a market analysis. Are you writing it for internal purposes or for external purposes?
If you were doing a market analysis for internal purposes, you might be brainstorming new products to launch or adjusting your marketing tactics. An example of an external purpose might be that you need a market analysis to get approved for a business loan.
The comprehensiveness of your market analysis will depend on your objective. If you're preparing for a new product launch, you might focus more heavily on researching the competition. A market analysis for a loan approval would require heavy data and research into market size and growth, share potential, and pricing.
How to Conduct a Market Analysis
You've learned the what, why, and who for a market analysis. Now it's time to dive into how you can write a market analysis for your business plan. In your market analysis, you can expect to cover the following:
Industry outlook

Target market

Market value

Competition 

Barriers to entry

Regulation
Let's dive into an in-depth look into each section:
Industry Outlook
An industry outlook is a general direction of where your industry is heading. Lenders want to know whether you're targeting a growing industry or declining industry. For example, if you're looking to sell VCRs in 2020, it's unlikely that your business will succeed. 
Starting your market analysis with an industry outlook offers a preliminary view of the market and what to expect in your market analysis. When writing this section, you'll want to include:
Market Size
Are you chasing big markets or are you targeting very niche markets? If you're target a niche market, are there enough customers to support your business and buy your product?
Product Life Cycle
If you develop a product, what will its life cycle look like? Lenders want an overview of how your product will come into fruition after it's developed and launched. In this section, you can discuss your product's:
Research and development

Launch

Growth

Decline
Projected Growth
How do you see your company performing over time? Calculating your year-over-year growth will help you and lenders see how your business has grown thus far. Calculating your projected growth shows how your business will fare in future projected market conditions. 
Target Market
This section of your market analysis is dedicated to your potential customer. Who is your ideal target customer? How can you cater your product to serve them specifically? 
Don't make the mistake of wanting to sell your product to everybody. Your target customer should be specific. For example, if you're selling mittens, you wouldn't want to market to warmer climates like Hawaii. Your should target customers who live in colder regions. The more nuanced your target market is, the more information you'll have to inform your business and marketing strategy.
With that in mind, your target market section should include the following points:
Demographics
This is where you leave nothing to mystery about your ideal customer. You want to know every aspect about your customer so you can best service them. Dedicate time to researching the following demographics:
Age

Gender

Income level

Location

Occupation

Lifestyle 
Create a Customer Persona
Creating a customer persona can help you better understand your customer. It can be easier to market to a person than data on paper. You can give this persona a name, background, and job. Mold this persona into your target customer. 
What are your customer's pain points? How do these pain points influence how they buy products? What matters most to them? Why do they choose one brand over another?
Research and Supporting Material
Information without data are just claims. To add credibility to your market analysis, you need to include data. Some methods for collecting data include:
Target group surveys

Focus groups

Reading reviews

Feedback surveys
You can also consult resources online. For example, the U.S. Census Bureau can help you find demographics in calculating your market share. The U.S. Department of Commerce and the U.S. Small Business Administration also offer general data than can help you research your target industry.
Market Value
You can use either top-down analysis or bottom-up analysis to calculate an estimate of your market value.
A top-down analysis tends to be the easier option of the two. It requires for you to calculate the entire market and then estimate how much of a share you expect your business to get. For example, let's assume your target market consists of 100,000 people. If you're optimistic and manage to get 1% of that market, you can expect to make 1,000 sales.
A bottom-up analysis is more data-driven and requires more research. You calculate the individual factors of your business and then estimate how high you can scale them to arrive at a projected market share. Some factors to consider when doing a bottom-up analysis include:
Where products are sold

Who your competition is

The price per unit

How many consumers you expect to reach

The average amount a customer would buy over time
While a bottom-up analysis requires more data than a top-down analysis, you can usually arrive at a more accurate calculation.
Competition
Before you start a business, you need to research the level of competition within your market. Are there certain companies getting the lion's share of the market? How can you position yourself to stand out from the competition?
There are two types of competitors that you should be aware of: direct competitors and indirect competitors.
Direct competitors are other businesses who sell the same product as you. If you and the company across town both sell apples, you are direct competitors.
An indirect competitor sells a different but similar product to yours. If that company across town sells oranges instead, they are an indirect competitor. Apples and oranges are different but they still target a similar market: people who eat fruits.
Also, here are some questions you want to answer when writing this section of your market analysis:
What are your competitor's strengths?

What are your competitor's weaknesses?

How can you cover your competitor's weaknesses in your own business?

How can you solve the same problems better or differently than your competitors?

How can you leverage technology to better serve your customers?

How big of a threat are your competitors if you open your business?
Barriers to Entry
Writing a market analysis can help you identify some glaring barriers to starting your business. Researching these barriers will help you avoid any costly legal or business mistakes down the line. Some entry barriers to address in your marketing analysis include:
Technology:

How rapid is technology advancing and can it render your product obsolete within the next five years?
Branding:

You need to establish your

brand identity

to stand out in a saturated market.
Cost of entry:

Startup costs, like renting a space and hiring employees, are expensive. Also, specialty equipment often comes with hefty price tags. (Consider researching

equipment financing

to help finance these purchases.)
Location:

You need to secure a prime location if you're opening a physical store.
Competition:

A market with fierce competition can be a steep uphill battle (like attempting to go toe-to-toe with Apple or Amazon).
Regulations
When starting a business, it's your responsibility to research governmental and state business regulations within your market. Some regulations to keep in mind include (but aren't limited to):
Tax codes

Employment and labor laws

Advertising

Environmental regulations

Privacy
If you're a newer entrepreneur and this is your first business, this part can be daunting so you might want to consult with a business attorney. A legal professional will help you identify the legal requirements specific to your business. You can also check online legal help sites like LegalZoom or Rocket Lawyer.
Tips When Writing Your Market Analysis
We wouldn't be surprised if you feel overwhelmed by the sheer volume of information needed in a market analysis. Keep in mind, though, this research is key to launching a successful business. You don't want to cut corners, but here are a few tips to help you out when writing your market analysis:
Use Visual Aids
Nobody likes 30 pages of nothing but text. Using visual aids can break up those text blocks, making your market analysis more visually appealing. When discussing statistics and metrics, charts and graphs will help you better communicate your data. 
Include a Summary
If you've ever read an article from an academic journal, you'll notice that writers include an abstract that offers the reader a preview.
Use this same tactic when writing your market analysis. It will prime the reader of your market highlights before they dive into the hard data.
Get to the Point
It's better to keep your market analysis concise than to stuff it with fluff and repetition. You'll want to present your data, analyze it, and then tie it back into how your business can thrive within your target market.
Revisit Your Market Analysis Regularly
Markets are always changing and it's important that your business changes with your target market. Revisiting your market analysis ensures that your business operations align with changing market conditions. The best businesses are the ones that can adapt.
Writing a Market Analysis: Final Thoughts
There is a saying that the first step to cutting down a tree is to sharpen an axe. In other words, preparation is the key to success. In business, preparation increases the chances that your business will succeed, even in a competitive market. 
A market analysis separates the entrepreneurs who have done their homework from those who haven't. Now that you've learned how to write a market analysis, it's time for you to sharpen your axe and grow a successful business.