As a small business owner, it can be a challenge to balance all of your different roles and responsibilities. As you grow, tasks that are easy for big corporations—payroll, employee benefits, time off tracking—can become more and more complicated, and time-consuming. While all of these elements are an important part of running a business, you may not have the people or the time to adequately devote to daily maintenance. That's where an HR software comes in.
As the industry of HR for small businesses has grown, the software products have come to incorporate more than what we typically think of as human resources. Now, in addition to general employee management, HR software includes capabilities like review processes, onboarding procedures, and more.
Namely, which has been growing in brand recognition in recent years, is one of these all-in-one HR software platforms. Namely is designed for mid-sized businesses with the goal of helping you build a better workplace and engage your employees.
If you're looking for the best HR software for your small business, you may have read some Namely reviews and seen various descriptions of the platform. In our Namely review, we'll not only explain Namely's features, pricing, and market competitors, but we'll also help you determine if this is the right HR software for you and your business.
What Is Namely?
Namely is a cloud-based HR software platform that allows employees, leadership, and HR professionals to use it easily for their purposes on a day-to-day basis. When using Namely, your business can take care of essential human resources needs, like onboarding, creating an personnel database, and storing important employee documents.
The Namely platform seamlessly integrates these HR capabilities with other useful features like benefit management, payroll, and time management. Using Namely, you can track your employees time, make sure everyone gets paid correctly and on time, as well as offer perks to attract and retain talent. If you're currently utilizing other systems, Namely's open API allows you to pull that information into their platform, so that it's truly all-in-one.
All in all, Namely not only gives you the ability to manage your HR needs, but also a full range of small business management tasks on one user-friendly platform.
Namely Features
One of the unique and appealing aspects of the Namely HR software platform, as mentioned above, is their all-inclusive platform. The different functions the platform includes can be broken down into the following categories: modern HR, payroll, time management, benefits, talent, and managed services. Here's what each of those categories entails:
Namely Modern HR
First and foremost, Namely functions as a cloud-based core HR platform, giving you basic HR capabilities. Namely allows you to create an employee database with custom profiles, as well as an organizational chart. The platform stores employee data, documents, and gives you the ability to create specific roles and permissions to dictate who can see what information. Namely also has customizable analytics dashboards and workflows so you can both track employee insights and automate approvals for actions like salary changes and promotions.
Using Namely, you can also fully track employee time off. Plans and requests can be made directly through Namely and a company calendar tracks this information, as well as other key events. As previously mentioned, Namely also has a social news feed component, where employees can offer encouragement, post notices, and make company announcements.
Namely Payroll
Namely has full-service payroll functionality as part of their platform, allowing you to sync payroll with all of your HR and benefits data. When you run your payroll through Namely, the platform keeps benefits deductions up to date and also provides detailed reporting. It also allows you to stay compliant with local, state, and federal laws and can file the necessary taxes on your behalf.
Additionally, Namely integrates the time portion of its service with payroll so that your employees are paid easily and accurately. Through this system, employees have the ability to view their pay stubs and paycheck history. Namely also handles year-end reporting—W-2s, 1099s, etc.—as well as Affordable Care Act (ACA for short) reporting.
Namely Time Management
Namely gives you full time management capabilities, your employees can track their time and you can import those hours to payroll. Specifically, Namely has online, mobile, and physical time tracking. Employees can clock in and manage their hours online or on their mobile device; however, you can also integrate Namely's software with physical time clocks and allow employees to punch in using a PIN, fingerprint, or ID card.
With Namely's time management services, you can also create and manage employee schedules, manage overtime hours, make mass edits to schedules, and utilize the visual dashboard to view time management data and reporting.
Namely Benefits
Namely offers benefits administration, giving your employees easy access to benefits enrollment, including the full range of possibilities: medical, vision, dental, FSA and HSA, telehealth, and life and disability insurance. Namely also allows you to incorporate 401(k) offerings, other employee fringe benefits like gym memberships, commuter benefits, accident and illness offerings, as well as nontraditional options like pet insurance.
As part of compliance, Namely automatically generates and files 1094s and 1095s, puts a process in place for administering COBRA, and helps you navigate ERISA laws. Namely benefits also connects to payroll and stores billing, reporting, and other employee documents.
Furthermore, Namely's benefit consultants can help you and your team create a long-term benefits strategy, incorporating carrier relationships, enrollment support, as well as compliance.
Namely Exchange
As part of their platform, Namely offers a partnership with Cigna, called Namely Exchange. This partnership includes an online marketplace that lets employees shop from different benefit plans that you have chosen for them from Cigna. Once employees choose a plan, the elections are sent to Cigna and benefit deductions are automatically fed into the payroll portion of Namely.
Even if you don't use Cigna as your benefits provider, however, Namely still allows you to administer benefits from your provider as well.
Namely Talent
Not only does Namely satisfy your basic employee HR needs, but it also helps you create a company culture, providing support with onboarding, employee goals, and reviews. Namely has eSignature capability, allowing new employees to quickly and easily fill out and sign the necessary forms when joining your team.
Namely also allows you to set and manage employee goals, competencies, as well as track tasks. You can create automated review cycles and collect feedback from managers, employees, and coworkers. You can also develop and send out custom surveys for employee feedback, and you can export performance data for compensation and succession planning.
Namely Managed Services
Finally, the Namely platform comes complete with support from the Namely team. Namely will help you setup and administer their platform, provide HR guidance, and answer any questions you or your employees may have. Namely experts will help you build your workflow as well as review your organization chart, templates, and more. Namely's support team can also help with payroll processing and reporting, benefits administration, taxes, compliance, and employment verification.
Additionally, Namely has HR experts to offer you HR-specific guidance—providing advice on job descriptions, handbooks, and employee reviews. The Namely Employee Service Center is also available to help your employees who have questions about benefits, W-2s, or anything else involved with using the platform.
Namely Pricing
Unfortunately, like many other HR software platforms, Namely is a quote-based service, which means you have to contact them for pricing information. No specific pricing or cost information is available on their website.
You can call or email Namely directly to request a demo of their service and find out more about what pricing might look like for your organization's size and specific needs.
Summary of Namely Reviews
On the whole, Namely reviews are positive, with the majority of customers talking about the all-in-one functionality. Most reviews also claim the platform is easy to use and their customer service is helpful. Although reviews skew positively, there are also critiques made about the price of the platform, as well as the time and difficulty involved in getting Namely integrated.
Positive Namely Reviews
Most Namely reviews are generally positive, with customers praising the platform for its full range of capabilities. These people say that it's helpful to have everything—payroll, benefits, time management, and HR data—all in one place. Many positive reviews also say that the Namely platform is sophisticated, easy to use, and that the Namely support team is generally helpful.
Specifically, positive reviews call out the sophistication and the intuitiveness of the payroll system. Additionally, many people appreciate how customizable everything on the platform is, as well as the ease of making time-off requests and completing employee reviews.
Negative Namely Reviews
Although most Namely reviews are positive, there are some negative points discussed that are worth considering. The first, and a very significant one, is cost. Many customers report that despite the ease of use and all-in-one functionality of the platform, it is costly. Again, it's worth noting that Namely does not offer transparent pricing and pricing information is only available by talking to their sales team directly about your business needs. Because of this, it's difficult to make a true assessment of Namely's cost.
Another point that comes up again and again in Namely reviews is the difficulty of integration and the length of time it takes to fully integrate the platform. It takes eight-10 weeks to fully integrate Namely's system, and many customers say that this is too lengthy and a frustrating process. Along the same lines, many people dislike that the integration process requires significant assistance and training.
Namely Competitors and Alternatives
After going through the positive and negative Namely reviews, you should also remember that there are a number of HR software alternatives. Namely might not be the best fit for your business and it's worth considering that a competitor might have different features and pricing that work better for you. Here are a few worth considering:
Zenefits
Zenefits is a popular HR software that, like Namely, is an all-in-one platform. Zenefits offers either a Standard or Premium plan, which dictates the range of features that are included in the platform. The Standard plan costs a base fee of $40 per month, plus $5 a month per employee. This plan includes Zenefits basic HR platform, as well as business intelligence capabilities. The Premium plan includes additional benefits like time off tracking and ACA compliance. This plan has the same $40 per month base fee, plus $9 per employee.
Where Namely seems to offer everything bundled in one platform, Zenefits allows you to add on the functions that are necessary specifically for your business. You can add benefits, payroll, time and attendance, as well as additional capabilities. Benefits can be added at no extra cost, while the other add ons come at a small per employee per month fee.
If you want an HR software that has transparent pricing and allows you to pick and choose what you need, Zenefits is a worthy competitor to Namely.
Get Started with Zenefits
BambooHR
BambooHR is another cloud-based HR software option popular among small and medium-sized businesses that's worth considering. Similarly to Zenefits, BambooHR has two different plan options, an Essentials and an Advanced plan.
The Essentials Plan contains all your basic HR management functions, while the Advanced Plan adds on components like hiring and onboarding, reporting, and data sharing. Like Zenefits, BambooHR offers add-ons for time management and performance management. Unlike Zenefits and Namely, however, BambooHR does not offer a full payroll integration, but the platform can work with third-party payroll applications.
Unfortunately, like Namely, BambooHR does not have transparent pricing, and you must contact them to get a quote based on your specific needs.
If you're a small business, however, who doesn't need payroll integration or already uses a different payroll provider, BambooHR might be worth considering. Their pricing remains an unknown variable, so you'll have to work with BambooHR directly to see if the price point is right for your business.
Gusto Complete & Concierge
Gusto is first and foremost a payroll software. However, the two upper level plans of Gusto, Gusto Complete and Gusto Concierge, have HR management and other capabilities, putting it on par with HR software like Namely and Zenefits.
Unlike Namely and BambooHR, Gusto has transparent pricing. Gusto Complete costs a $39 per month base fee, plus $12 per month per employee. This plan includes benefits administration, onboarding, time management, and review capabilities. Gusto Concierge has the same per employee per month cost, plus a $149 per month base fee. Gusto Concierge has the added features that allow you to work with certified HR pros, access to their HR resources, and dedicated support. Gusto also offers a free one month trial for all of their plans.
While Gusto is more expensive than Zenefits, its focus on payroll may be appealing to certain small businesses. Since Gusto has many of the same capabilities as these other HR software options, Gusto might be worth a look to see if it fits your particular needs.
Get Started With Gusto Payroll
The Bottom Line on Namely
At the end of the day, it seems that Namely's all-in-one platform is probably the best solution for a mid-sized business looking to have one platform that incorporates everything their system has to offer. It's difficult, however, to tell just how competitive Namely is among other HR software options, as they do not offer transparent pricing. You may be able to get the same functionality as alternative software at a better cost, but you'll have to work with Namely directly to find out for sure. Ultimately, you'll have to explore the ins and outs of these different softwares to find out which platform capabilities work best with you and your business needs.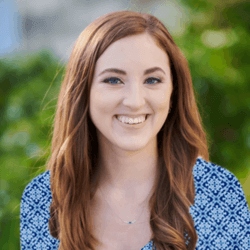 Senior Staff Writer
at
Fundera
Randa Kriss is a senior staff writer at Fundera.
At Fundera, Randa specializes in reviewing small business products, software, and services. Randa has written hundreds of reviews across a wide swath of business topics including ecommerce, merchant services, accounting, credit cards, bank accounts, loan products, and payroll and human resources solutions. 
Read Full Author Bio