It's not easy to figure out which business bank account might be best for your business, or even where to begin looking. If you're an active military member or veteran, or a Department of Defense employee, you're probably curious about what Navy Federal Business accounts offer. After all, credit unions offer tons of perks that commercial banks don't.
Navy Federal business account options can be a great fit for entrepreneurs who qualify for membership. The credit union has several checking and savings options from which you can choose, ranging from small introductory checking accounts all the way to business certificate of deposit accounts to help maximize your savings. Plus, you'll get a ton of support from banking partners and access to Navy Federal's roster of small business owners who are looking to grow their company just like you are.
Below is a rundown of every Navy Federal business account, and why they might be a perfect fit for your business banking needs. We'll also dive into why business checking, savings, and CDs are great options for your company, and when you'll want to open each kind of account to make your money go further.
See Top Business Bank Account Options
Navy Federal Business Checking Account Overview
Navy Federal Credit Union offers three distinct checking accounts. Each caters to companies at different stages of financial growth, beginning with a straightforward no-frills checking account and topping out with a feature-packed option for larger companies. Here's what each Navy Federal business checking account offers, as well as details on which account might be right for your business.
Navy Federal Business Checking
Best for smaller businesses.
Navy Federal's Business Checking account provides the most introductory level of support and services, which is a great first account for most businesses that are just starting out, or that don't need a ton of features (such as high transaction limits).
This account comes with a 0.05% daily dividend rate, which is a credit union's way of paying back its account holders for owning a share of the company by virtue of having an open account. This Navy Federal checking option provides 30 free transactions per month, with additional transactions costing $0.25 each. You can have up to two signers on the account and scan deposits using your mobile device—all without a monthly fee.
Navy Federal Business Plus Checking
Best for medium businesses.

Business Plus Checking takes Navy Federal's introductory-level checking account and adds a few additional features that make it a great option for midsize businesses. This account provides a little more flexibility and features for a low monthly fee.
You'll get all of the same perks as the Business Checking account—such as the 0.05% daily dividend rate and mobile deposits. But you'll also have 50 free transactions, with any additional transactions costing the same $0.25 fee. You'll also be able to add unlimited signers onto the account, which is great for businesses with more than two partners or owners. This account comes with an $8 monthly fee.
Navy Federal Premium Business Checking
Best for businesses that need features.

Navy Federal Premium Business Checking is the credit union's more feature-laden account and is made with high-transaction companies in mind. The account offers 100 fee-free transfers every month, with the same $0.25 fee for any additional transactions thereafter. You'll also get unlimited signers on the account and mobile scan deposits, just like you would with Navy Federal's other two business checking accounts.
But what really sets Navy Federal Premium Business Checking apart is its variable daily dividend rates. You'll get a rate of 0.35% a day if your daily average balance is between $0 and $9,999, a 0.40% rate with $10,000 and $24,999, or a 0.45% rate with $25,000 or more in your account. You can also avoid the account's monthly $20 service fee with an average daily balance of $5,000 or more.
See Top Business Checking Account Options
Navy Federal Business Savings Account Overview
Navy Federal doesn't just offer solid business checking accounts. The credit union also has three distinct savings accounts for businesses, as well. Each savings account is structured slightly differently depending on the amount of money in the account, as well as how much freedom to withdraw funds that you're willing to give up in exchange for a bigger interest rate.
Navy Federal Money Market Savings
Best for early savers.

Finding any amount to put into a business savings account is a challenge, given that most small businesses operate on a shoestring budget as it is. So if you're just starting out, you'll need an account that provides you with interest on a small minimum balance. Navy Federal's Money Market Savings account does just that: In exchange for a $2,500 minimum balance, you'll get competitive rates without term restrictions on how much money you can withdraw.
Navy Federal Jumbo Money Market Savings
Best for the saver savvy.

Maybe you've been squirreling away extra revenue for a while, and are in the market for an account that will help you put these savings to work for you. In that case, Navy Federal's Jumbo Money Market Savings account might be right for you. The account offers competitive rates on balances of $100,000 or more, zero term restrictions, and retirement account functionality.
Navy Federal Certificates of Deposit
Best for long-haul savers.

CDs can help you maximize your interest rate on savings if you're willing to part with your money for a set period of time. Each CD comes with specific maturity dates, which means that you're not allowed to withdraw your money until that time. Navy Federal offers terms ranging from three months, all the way up to seven years. The longer your terms, the higher your interest rate will be.
See Top Business Savings Account Options
Navy Federal Business Account Alternatives
Navy Federal offers great business banking solutions, but they might not be right for everyone. There's a limitation on who can enroll, for starters—the credit union is only open to service members, their families, and Department of Defense employees. If you can't check off any of these boxes, you're not going to be able to open a business account.
Alternatively, you might want to bank with an institution that has more branches across the country, which means you'll want to expand your search.
Chase Business Complete Checking
Best for those who need branch access.

One of Navy Federal's biggest drawbacks is that there are only a handful of branches in most states. If that doesn't suit you or your business, you'll want to consider banking with a company like Chase, which has tons of branches and ATMs throughout most of the country. You're never far from a Chase branch no matter where you are, which makes business banking that much easier.
The Chase Business Complete Checking account is a great option for anyone considering Navy Federal Business Checking or Business Checking Plus. The account comes with a low monthly fee that can be waived multiple ways—including by maintaining the minimum daily balance. It also offers unlimited electronic deposits, as well as $5,000 in monthly cash deposits at no cost.
Open a Chase Business Complete Account
Chase Performance Business Checking
Best premium business checking alternative.
The Chase Performance Business Checking account is comparable to Navy Federal's Premium Business Checking account, as it provides account holders with 250 fee-free transactions (instead of only 100), as well as mobile check deposits and low monthly fees. Granted, you'll have to keep an average daily balance of $35,000 to avoid the $30 monthly fee, but the accessibility and higher free transaction limit may make it worth it if you need a ton of support from your banking partner.
Open a Chase Performance Account
Alternative Credit Unions
Best for those who want to bank small.
There are a slew of credit unions designed to help service members and their families get the financial support they deserve from their banking partner. You're not just limited to Navy Federal, as several similar credit unions also offer a variety of small business bank accounts. Check out our guide on some of the best credit unions for small businesses for more options.
Frequently Asked Questions
The Bottom Line
No matter which account (or bank) is right for you, make sure you understand what your needs are first. If you're just starting out, your best bet is to go with a smaller, introductory-level account. You'll avoid paying fees for services you don't need and won't feel the pressure to keep your average minimum balance higher than it ought to be. If your business relies on tons of transactions and additional support, however, opt for an account that will fit your needs.
And don't be afraid to compare banks and credit unions against each other. Navy Federal has a lot of great options, from Navy Federal business loans, credit cards, to bank accounts. But there are other similar options available, and as with all things in life, it's good to shop around.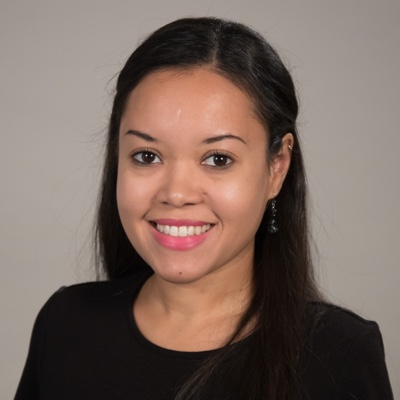 Editor-in-Chief
at
Fundera
Sally Lauckner is the editor-in-chief of the Fundera Ledger and the editorial director at Fundera.
Sally has over a decade of experience in print and online journalism. Previously she was the senior editor at SmartAsset—a Y Combinator-backed fintech startup that provides personal finance advice. There she edited articles and data reports on topics including taxes, mortgages, banking, credit cards, investing, insurance, and retirement planning. She has also held various editorial roles at AOL.com, Huffington Post, and Glamour magazine. Her work has also appeared in Marie Claire, Teen Vogue, and Cosmopolitan magazines. 
Read Full Author Bio