NetSuite vs. QuickBooks, Summarized
NetSuite ERP is an all-inclusive, enterprise-level solution designed for larger businesses that need more than day-to-day accounting and financial planning tools.
QuickBooks Online is best-suited for the majority of small business owners due to its variety of options, feature-rich software, and user-friendly platform.
QuickBooks Enterprise and Sage Intacct are worthwhile alternatives for accounting solutions whose functionality falls in between NetSuite ERP and QuickBooks Online.
Financial management is key to the success of your business—which makes choosing the right business accounting software all the more important. After all, the right accounting solution can help you manage your books, automate your tasks, and plan for the future. If you've started searching and comparing different platforms, however, you've likely found that there are endless options—everything from free, simple software systems to robust, all-inclusive solutions.
This being said, if you need the most functionality from an accounting software system, you may find yourself comparing two big industry names: NetSuite vs. QuickBooks. With product suites that include accounting solutions and beyond, both NetSuite and QuickBooks can offer highly-functional systems for managing the entirety of your financial processes.
Which of these platforms is right for your business? This NetSuite vs. QuickBooks comparison guide is here to help you find out. We'll break down everything you need to know about these financial solutions, from features to pricing—so that you can decide what's best for your needs.
Overview
The first (and one of the most important) points to understand when discussing NetSuite vs. QuickBooks is that there are a number of different products that live under the names "NetSuite" and "QuickBooks." Under the NetSuite product arch, there are financial platforms, human capital management solutions, omnichannel commerce systems, and more. Similarly, although QuickBooks has more of a sole accounting focus, QuickBooks products include Self-Employed, Online, multiple versions of Desktop, Payroll, etc.
All of this being said, when it comes to the solutions that will be most relevant to small businesses, two products stand out: NetSuite ERP and QuickBooks Online. Both of these platforms are cloud-based systems designed to help business owners manage the whole of their finances and streamline the way they operate. With this in mind, then, we'll narrow our NetSuite vs. QuickBooks review to cover these particular products—exploring everything they have to offer your business and discussing where they stand out in comparison to one another.
NetSuite vs. QuickBooks: Features
At a high level, NetSuite ERP and QuickBooks Online are designed for the same purpose—managing and optimizing your financial processes. Both NetSuite and QuickBooks are equipped with accounting functionality, including everything from tax tools to inventory tracking. Plus, both solutions are cloud-based, allowing you to access your account wherever you have internet access. However, as we'll discuss below, when it comes down to the specifics, the NetSuite ERP platform can accommodate much more detailed and expansive processes, whereas QuickBooks Online is designed to meet the day-to-day needs of small business owners.
NetSuite ERP Features
NetSuite ERP (which stands for enterprise resource planning) is the financial management branch of the larger NetSuite product suite. Unlike QuickBooks Online, which offers four distinct subscription plans, NetSuite ERP has one overarching platform that can be customized and adapted as your business needs.
This being said, NetSuite breaks down the makeup of this software into the following categories:
Financial management: Finance and accounting, billing, revenue recognition, financial reporting, global accounting and consolidation
Financial planning: Planning, budgeting, forecasting
Order management: Pricing and promotions, sales order management, returns management
Production management: Product data management, work order management, planning and scheduling, quality assurance
Supply chain management: Planning, execution, collaboration, support
Warehouse and fulfillment: Inbound logistics, outbound logistics, inventory management, warehouse solutions
Procurement: Sourcing, purchasing, payments
As you can already see, NetSuite ERP is a highly detailed and expansive platform. Ultimately, however, if you're comparing NetSuite vs. QuickBooks, you're likely most concerned about the accounting tools that are included within the NetSuite solution. Let's break these down further.
Finance and Accounting Features
Within the finance and accounting functionality of NetSuite, you'll find the features you need to manage your books, taxes, and payments. NetSuite ERP includes:
Customizable general ledger
Accounts receivable and accounts payable management
Automated domestic and global tax compliance tools
Fixed asset management
Cash management
Payment management with SuitePayments for payment processing
Plus, within other parts of the software, NetSuite offers tools that you'd typically find within accounting solutions, such as:
Recurring billing and subscription management
Advanced reporting and forecasting tools
Inventory tracking across multiple locations
Pricing tools, sales orders, and purchase orders
These are just some of the accounting and financing features included with NetSuite ERP—making it a truly enterprise-level software.
Example of a NetSuite dashboard. Image source: NetSuite.
QuickBooks Online Features
Although QuickBooks Online is often considered one of the most feature-rich accounting solutions for small businesses on the market, it does not reach the level of specificity or breadth of the features of NetSuite ERP. This being said, however, within four different subscription plans, QuickBooks Online does provide all of the tools needed for day-to-day management of small business accounting.
Simple Start
The first QuickBooks plan, Simple Start, includes the most basic business bookkeeping and accounting functionality. It offers:
Income and expense tracking
Receipt capture and organization
Tax planning tools
Invoicing and payment processing
Mileage tracking
General reporting
Estimates
Sales tax tracking
1099 contractor management
Intuit and third-party integration options
Mobile app access
Customer support
Essentials
The next plan, QuickBooks Online Essentials, offers all of the features of Simple Start, as well as:
Bill management
Time tracking
Enhanced reporting
Up to three users
Plus
The QuickBooks Online Plus plan includes all of the functionality of Simple Start and Essentials, plus:
Up to five users
Project profitability tracking
Inventory tracking
Comprehensive reporting
Advanced
The final QuickBooks Online plan, Advanced, is the most comprehensive of all the web-based versions of QuickBooks. This plan includes all of the features of the first three plans as well as:
Most powerful reporting
Up to three accounts for business accountants
Unlimited chart of accounts entries
Unlimited tracked classes and locations
Import and send batch invoices
Business analytics and insights
Customizable access by role
Dedicated QuickBooks account manager
On-demand online training
Enhanced custom fields
Simplified bill payments
Workflow management
Batch transactions
Google Sheets
Revenue stream
Between the four plan offerings, QuickBooks Online can manage a wide variety of bookkeeping and accounting processes. This being said, however, it does not include the granular, truly exhaustive features of NetSuite ERP. In this way, you can see how QuickBooks Online is much more suited for the everyday business owner.
An example of a QuickBooks Online dashboard. Image source: QuickBooks.
NetSuite vs. QuickBooks: Pricing
Although NetSuite and QuickBooks have the same overall functionality and purpose, when it comes to their features, NetSuite ERP offers enterprise-level tools that extend beyond the reach of QuickBooks Online.
Likewise, when comparing NetSuite vs. QuickBooks in terms of pricing, the two largely differ.
NetSuite ERP Pricing
Like many enterprise-level business solutions, NetSuite operates on a customized pricing system. This means, instead of listing pricing out on their website, you have to contact NetSuite directly and work with them to come up with a plan (and price) that works for your business.
With this in mind then, the cost of your NetSuite ERP software will largely depend on the size of your business, the features you need, whether you're bundling different products, how many users you need, and more.
Although there is no way to definitively say how much NetSuite will cost without working with them to get a quote, various online reviews put their pricing at nearly $1,000 per month.
QuickBooks Online Pricing
With QuickBooks Online, on the other hand, pricing is much more straightforward. QuickBooks prices their software on a monthly subscription basis according to the plan you choose:
Simple Start: $25 per month
Essentials: $40 per month
Plus: $70 per month
Advanced: $150 per month
Although these will be the basic costs of QuickBooks Online, QuickBooks also offers paid add-ons—QuickBooks Payroll, Tsheets, and more—that you can integrate for additional monthly costs.
Ultimately, even though the QuickBooks Online Advanced plan is often considered expensive for small business accounting software, any of the four QuickBooks Online plans is going to be much more affordable for the majority of small businesses in comparison to NetSuite ERP.
NetSuite vs. QuickBooks: How They Compare
Based on the information we've reviewed so far, you should have a sense of how NetSuite vs. QuickBooks compare to one another. At the end of the day, despite some surface similarities, NetSuite ERP and QuickBooks Online are designed for different types of customers. Let's break it down:
NetSuite ERP Benefits
As the name implies, NetSuite ERP is an enterprise-level solution. Even in comparison to some other enterprise-level platforms, like Sage Intacct and QuickBooks Enterprise, it seems that NetSuite ERP includes a vast amount of features designed to accommodate any and all business finance and accounting needs. In this way, if you're looking for an all-in-one platform that can be uniquely customized and tailored to your business, NetSuite is a compelling option. Plus, in addition to their ERP software, they offer a variety of other tools that will allow you to manage all of your business processes in one place.
In addition to NetSuite's feature set, the web-based nature of their software is particularly notable. Although QuickBooks Online is also web-based, not all enterprise-level software systems have made the move from local hosting to the cloud. So, because NetSuite is web-based, it offers greater accessibility and flexibility in comparison to some other solutions.
QuickBooks Online Benefits
There's a reason why QuickBooks Online is one of the most popular small business accounting solutions on the market. QuickBooks Online offers four different plans—and in this way, can accommodate businesses of all shapes and sizes—is highly functional, and is generally an approachable and user-friendly system.
Compared to NetSuite, QuickBooks Online can better meet the needs of most small businesses, without overwhelming them with features and functions they don't need. Plus, QuickBooks is upfront and transparent about their pricing, allowing you to adequately compare what they offer and how much they cost to other solutions on the market. Although QuickBooks Online is often critiqued for their high cost in comparison to competitors, there's no doubt that they're more affordable than NetSuite.
Ultimately, although the NetSuite website suggests that their solutions can accommodate small businesses, based on the projected cost and intensive detail of their software, it seems safe to say that QuickBooks Online would better meet the needs of the majority of small business owners.
Buy QuickBooks Online Now for 50% Off
NetSuite vs. QuickBooks: Top Alternatives
With all of this in mind, you might be wondering about the middle ground: What if your business grows to need more than QuickBooks Online can offer, but doesn't need something as expansive as NetSuite ERP? Luckily, there are some alternative options you might look into if you're comparing NetSuite vs. QuickBooks that may be a better fit for your business.
QuickBooks Enterprise
Although any of the QuickBooks Desktop solutions (Pro, Premier, Enterprise) may be able to offer you a middle ground between QuickBooks Online and NetSuite ERP, QuickBooks Enterprise perhaps comes the closest to what NetSuite has to offer.
With QuickBooks Enterprise, you can choose between three different subscription plans, as well as if you want your software locally installed or cloud-hosted. Overall, QuickBooks Enterprise goes beyond what QuickBooks Online offers in that its industry-tailored software, can accommodate up to 30 users, and can include advanced reporting, inventory, pricing, and payroll tools. Plus, Enterprise includes all of the capabilities of QuickBooks Pro and Premier—sales orders, cost tracking for products and inventory, pricing tools, and more—features that are more advanced than what's offered in QuickBooks Online.
Although QuickBooks Enterprise may not be as detailed as NetSuite ERP—and doesn't offer the same range of add-on platforms—Enterprise does offer transparent pricing, so you know exactly how much the software will cost your business. For the most basic Enterprise level (Silver without hosting), you'll pay $1,155 per year for the subscription. For the hosted version of Silver, you'll pay $140 per month—making it cheaper than QuickBooks Online Advanced.
In this way, if you want one of the most robust accounting software systems out there, but don't need features (or cost) at the level of NetSuite ERP, you might consider QuickBooks Enterprise.
Advanced inventory is one of the benefits of QuickBooks Enterprise. Image source: QuickBooks.
Sage Intacct
On the other hand, if you think you need something in between the functionality of QuickBooks Enterprise and NetSuite ERP, you might consider Sage Intacct. Like NetSuite ERP, Sage Intacct is an enterprise-level software designed to cover the full breadth and detail of financial management.
In fact, Sage Intacct breaks down their functionality into similar categories: core financials, dashboards and reporting, billing, budgeting and planning, platform, and advanced functionality. Within these categories, all of Sage Intacct can be customized for your business—including specific features, reports, modules, and users.
This being said, like NetSuite ERP, Sage Intacct takes managing business finances to the next level, beyond basic accounting, and on to advanced budgeting, forecasting, asset management, global consolidations, revenue recognition, and more.
Unfortunately, as an enterprise-level software, the cost of Sage Intacct is also quote-based. So, like NetSuite ERP, it's difficult to determine how much Sage Intacct will cost your business (without contacting them) and how that cost compares to other users. Nevertheless, due to the impressive functionality of this system, it's certainly worth considering if you think you need an accounting platform similar to NetSuite (as opposed to one similar to QuickBooks Online).
An example of a project management dashboard in Sage Intacct. Image source: Sage Intacct.
Bottom Line
At the end of the day, when it comes to NetSuite vs. QuickBooks, there's no doubt that both platforms are highly functional, feature-rich, and designed to help businesses automate and streamline their accounting tasks and financial processes.
However, NetSuite ERP and QuickBooks Online are largely different: NetSuite ERP is an all-inclusive, enterprise-level platform that covers the most detailed and wide-ranging aspects of business financial management, best-suited for larger businesses. QuickBooks Online, on the other hand, is a user-friendly and accessible platform, designed to meet the everyday accounting needs of a variety of small business owners.
Ultimately, it's up to you to decide whether NetSuite or QuickBooks is right for your business. NetSuite ERP and QuickBooks Online are, on the whole, accounting solutions for different types of businesses altogether. In this way, if you think your business falls somewhere in the middle of these two platforms, you'll likely want to explore alternative solutions, like QuickBooks Enterprise or Sage Intacct.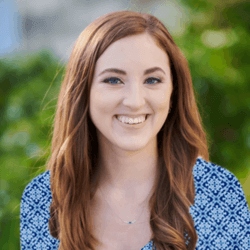 Senior Staff Writer
at
Fundera
Randa Kriss is a senior staff writer at Fundera.
At Fundera, Randa specializes in reviewing small business products, software, and services. Randa has written hundreds of reviews across a wide swath of business topics including ecommerce, merchant services, accounting, credit cards, bank accounts, loan products, and payroll and human resources solutions. 
Read Full Author Bio