If you're a small business owner looking for business solutions that can help you run your business effectively, you may have come across Newtek Merchant Solutions. While you may be thinking that merchant services mostly have to do with payments and processing, providers can actually offer far more than that.
Newtek Merchant Solutions is one of the many merchant service companies that now offer almost anything your business might need—everything from payroll and human resources services to ecommerce, web design, and hosting. There are currently a number of merchant solution options out there offering similar services, so it can be difficult to assess which one is right for you.
Let's take a closer look to see if Newtek Merchant Solutions is the best solution for you. In this review, we'll go over Newtek's most attractive features, review the pros and cons of using their services, and suggest some alternatives.
Pricing
There are no plan prices available on the Newtek website, so it's difficult to know how much you might end up paying if you decide to work with them. Their website does say you can contact them to discuss the services they offer and prices. There is a phone number, live chat option, email, and you can even request that they call you to discuss your options. Some review sites have prices listed, though they are not verifiable by comparison on the actual Newtek Merchant Services website.
Certain services they offer, like their NewtPay Mobile solution, do have their own independent pricing attached to them, but there's no overall blanket price for all the services you might want. NewtPay Mobile offers the first card reader for $69, and boasts combined monthly fees of $22.60.
Not knowing the pricing upfront means you have to contact them, which may make it difficult for you to compare pricing with other companies. It seems like they're unable to list prices on their website because they work with you to come up with the best plan for your company. The personalization might be worth the uncertainty around pricing.
Newtek Merchant Solutions Pros 
As with most merchant services, there are some advantages to using Newtek Merchant Solutions. They're an established company with a long-running history of offering multiple solutions across businesses. Newtek Merchant Solutions can be a great option for small businesses because of the variety and flexibility they offer.
Payment Processing and POS
Newtek Merchant Solutions says they offer competitive rates and fees, making them an attractive option for small businesses. They offer terminals that are up-to-date with EMV compliance laws, which means that they can read chip cards. They support card terminals from companies like Verifone, Clover, and FirstData. They claim that they'll work with you as a small business owner on the solutions you may need.
Gift Cards and Loyalty Programs
Newtek Merchant Solutions offers branded gift cards for your business, a great incentive for new customers to reach out to your business and become repeat customers. A 2018 study has shown that customers who use gift cards end up spending more than the value of the card when they use it, so this is a great option for attracting even one-time customers who might make larger-than-average purchases.[1]
They also offer loyalty cards that help you bring customers in with promotions and keep customers shopping with you. Loyalty programs may make it easier to create brand-loyal customers who will be happy to recommend your business to others either by word-of-mouth or with offers like referral codes.
Newtek Merchant Solutions Cons
Some of the most glaring cons about Newtek Merchant Solutions have to do with their pricing and lack of transparency on their website.
Non-Transparent Pricing
Due to the fact that there is no blanket overview of pricing on the website, you likely have to contact Newtek to get an idea of which services you need and how much it will actually cost you. There are some prices for services scattered throughout the site but it's not totally clear what plans or combinations are available. You can contact them via email, phone, or chat for more details, which adds an extra step when trying to evaluate how good a fit they'd be for your business.
Confused Website Navigation
One con regarding Newtek is that while their website is robust, it's not organized in a way that makes it particularly easy to navigate. There's a "Why" section and a "Solutions" section where everything from insurance and loans to payment processing opens up in a dropdown menu, which can be a bit overwhelming. Once you select a section from the drop down menu, there are then several more sections to choose from, adding to a sense of information overload.
Source: Newtek Business Solutions
Alternatives to Newtek Merchant Solutions
Newtek offers a number of services across its merchant solutions, insurance agency, and more. When it comes down to it, they offer the standard features any small business needs, like point of sale and payroll processing, so it shouldn't be a surprise that there are other companies out there offering the same services.
Total Merchant Services
Total Merchant Services offers a lot of the same options that Newtek Merchant Solutions does. Payment processing, point-of-sale, and payment gateways are all part of Total Merchant Services's offerings. They offer free POS hardware. But on top of that, they offer marketing tools for your small business. These include a loyalty program that allows customers to earn points on their purchases for rewards and discounts, and customizable gift cards for a fee.
They also offer reporting through Payments Hub where you can see how your business is doing with revenue, customers, and with competing businesses. This can help you decide which products to keep in the loop and which to cut if they aren't performing as well.
Cost isn't totally transparent with Total Merchant Solutions, though, since they offer similar customization to Newtek Merchant Services. It's been noted in some reviews that this means wildly different pricing depending on the representative you speak to. Negative reviews frequently mention poor customer service, as well.
Square Merchant Services
Square is another option for you as a small business owner. They're one of the more well-known services and you might already use Square for some of your other business needs. It's great for businesses that need to process payments easily since their user interface is intuitive and they offer a wide variety of apps and hardware you can mix-and-match to suit your needs.
The fact that Square's app and magstripe reader are free makes it an accessible, portable solution for any business that uses smart technology, like a phone or tablet for checkout. If your business doesn't, though, buying additional hardware is an added cost.
Square has received consistently high reviews on multiple websites. Their pricing is also more transparent than some of their other competitors, but varying fees on transactions can make it difficult to estimate your month-to-month expenses.
Sign Up for Square for Free
Chase Merchant Services
Chase Merchant Services operates on a quote-based system similar to Newtek Merchant Solutions', so again, you'll have to contact them directly to get an idea of how much it'll cost you to use them for your small business. They offer point of sale, online payments, and mobile payment processing.
But one of the most convenient things about Chase Merchant Services is that they act as a payment processor and an acquiring bank.  This makes payment processing a bit faster for you and sometimes even results in you getting a better, more affordable deal because the bank is processing the payments for you.
This might be appealing to you if you're a business owner who already uses one of Chase's other business offerings. The company also offers options like business checking accounts.
Get Started With Chase Merchant Services
Final Word on Newtek Merchant Solutions
Newtek Merchant Solutions offers a huge variety of services for your small business. If you're looking for a company that can fill whatever needs you have and set you up for success, they should definitely be in the running for consideration.
Newtek Merchant Solutions has an A+ rating with the Better Business Bureau, but they are not accredited with them.[2] They do have three complaints against them, though all three appear to have been closed. Most of those complaints seem to be about confusion surrounding the Small Business Administration, or SBA loans, they provide. Available reviews online are limited and reflect a gamut of experiences, so it can be hard to determine whether Newtek Merchant Solutions is the right service for you based on reviews alone.
If you need a variety of services met, and want them all in one place, Newtek could be the right fit for you. They offer POS tools—including a mobile reader—along with 24/7 customer support and additional services like a rewards program, all of which can make for an attractive package. Newtek Merchant Solutions has been in the industry long enough—and offers such a variety of services—that it's worth it to get a quote and consider them while shopping for your new merchant services provider, but there are similar options out there that may be more user-friendly.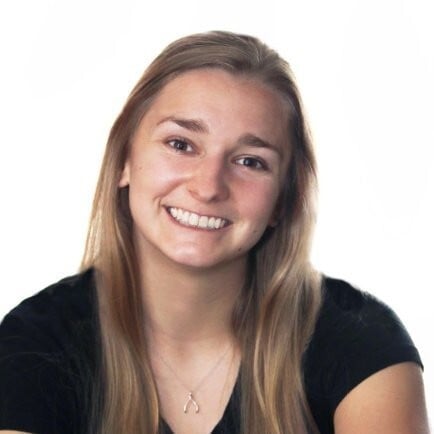 Nina Godlewski is a former staff writer at Fundera.
Nina worked to help make complicated business topics more accessible for small business owners. At Fundera, she focused on complex topics ranging from payroll management to launching a business. She was previously a staff writer at Newsweek covering technology, science, breaking news, and culture. She has also worked as a reporter for Business Insider and The Boston Globe.
Read Full Author Bio