When you're starting a new business, there's no doubt that money is always top of mind. And since managing your money is so important, you need to have a business bank account. This account will allow you to store your funds, pay anyone you work with—plus, it will help you separate your personal and business finances. Although you have the option to get your business checking account with a traditional bank, you might also want to consider an online-only business bank account.
These online or app-only bank accounts are relatively new to the market, but have grown quickly in popularity due to their ease-of-use and the benefits they offer, especially for small business owners. In comparison with their brick-and-mortar bank counterparts, these online business bank accounts often include features like no fees, no minimum balance, and unlimited transactions. Founded in 2016 and launched in 2018, Novo Bank is one of these digital players, giving business owners the ability to apply for a business banking account in a matter of minutes.
Interested in Novo's business checking account but unsure if this account is the right fit for your needs? In this Novo Bank review, we'll take a look at the specifics of their business checking account, how to open one, the features it offers, as well as alternatives—so that you have the knowledge to help you pick the best checking account for your business.
Novo Business Banking: The Basics
As previously mentioned, Novo is a digital bank that offers a free business checking account for small business owners. In fact, Novo was created specifically with startups and small business owners in mind. Novo's business checking account is available in the app store for both iOS and Android devices.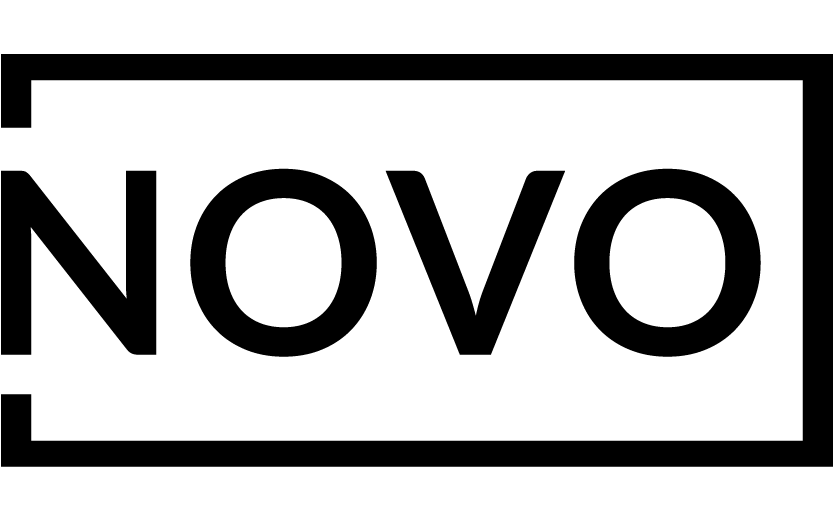 Bank Novo
Great For: High-tech community banking for new businesses
| Sign-up Bonus | Minimum to Open | Monthly Fee | No Fee Balance |
| --- | --- | --- | --- |
| $0 | $50 | None | None |
You can apply for a Novo business checking account online—just provide your basic personal information, business information, and answer a few questions about your business. Once you're set up with your account, you can link bank accounts, make payments, process ACH transfers, and deposit checks. With your account, you also receive a free, EMV chip protected, Novo debit card.
Novo checking accounts are available to any business owner operating a U.S.-based business, regardless of entity type. Additionally, Novo can support businesses across multiple industries with the exception of those providing or exchanging cryptocurrency, privately owned ATMs, money services, unlawful internet gambling, or cannabis sales. Novo's business checking accounts have bank-grade fraud protection and are also FDIC-insured through Novo's partner bank, Middlesex Federal Savings, a community bank located outside of Boston.
Open a Novo Account Now
Novo Business Checking Account Features
Now that we've gone through the basics of Novo, let's breakdown this business checking account even further and explore the features included with a Novo account.
Once again, you can apply for a Novo business checking account online in only minutes. After you've been set up with your account, you'll have access to everything Novo Bank has to offer, all through their iOS app. With your Novo account you can:
Link other bank accounts
Make payments and send money
Process ACH transfers
Transfer money from other bank accounts
Deposit checks (through the app)
Receive domestic and international wire transfers
Create and manage an unlimited number of invoices
Additionally, although Novo uses ACH transfers instead of paper checks, if you need to issue a physical check, Novo will both process and send it for you. If you have cash you want to deposit to your Novo account, on the other hand, you must purchase a money order and then use the Novo digital check deposit.
Novo does not have any physical bank branches or a designated ATM network. By default, Novo account statements are sent to your business mailing address; however, you can also export transaction data via a CSV file from the app. These CSV files are compatible with both Xero and QuickBooks.
In addition to your Novo business checking account, you also receive a Novo Mastercard business debit card. This Novo debit card is EMV chip protected and comes with the Mastercard Zero liability policy for any authorized purchases. You can use your Novo debit card worldwide as well as with both Apple and Google Pay.
Through the Novo app, you receive instant notifications for every transaction. If you have more than one person who needs to use your Novo account, you can set up your account for multiple user access.
Moreover, Novo allows you to create, manage, and send an unlimited number of invoices to your customers directly through your checking account. You can get paid for your invoices by ACH transfer or by connecting your Stripe account to Novo.
Finally, the Novo app can integrate with other business tools including Xero, Zapier, Slack, QuickBooks, and payment gateways like PayPal and Stripe. Although you can receive wire transfers with Novo, you cannot currently send them—but you can integrate the Novo app with Transferwise to gain this functionality. Novo also provides 24/7 customer support and fraud protection account monitoring.
Novo Business Checking Account Fees
As we mentioned earlier, one of the competitive advantages these digital banks have over their traditional counterparts is the lack of fees often associated with their accounts—and Novo Bank is no exception. Probably one of the most compelling aspects of Novo's business checking account for small business owners, is, in fact the near-complete lack of fees.
That being said, the Novo business checking account is free—all it costs is a $50 initial deposit to activate all your account features. This $50 is not a fee, on the contrary, it's simply what you use to open the account, but it is always your money. After you deposit this initial $50 to set up your account, the account is free. Novo does not charge a monthly service fee and does not require you to keep a minimum balance.
Additionally, Novo does not charge you for:
Incoming or outgoing ACH payments
Incoming wire payments
Check deposits
Transaction volume
Stop payments
Debit card replacement
Processing and mailing physical checks
Paper statements
Novo also does not charge you to use an ATM and you can withdraw up to $1,000 per day. You should remember, however, that when withdrawing money from an ATM, you will have to pay any fee that the owner of the ATM may charge for use.
Furthermore, you have very few limits on the functionality of your Novo account. Novo business checking accounts do not have transaction or transfer limits nor minimum or maximum deposit amounts. Novo does advise, however, that if you know you'll be making a large payment or deposit, to contact their support team and let them know, so the transaction is not flagged as fraudulent activity.
Ultimately, Novo Bank only charges fees in two circumstances: insufficient funds and uncollected funds returned. If you overdraft your account, you'll trigger the insufficient funds fee, which is $27. The uncollected funds fee, on the other hand, is charged when you attempt to spend funds in your account that are not yet available, like if your funds from a deposited check have not yet been cleared by the check-issuing bank. This fee is also $27.
Novo Bank Business Checking Account Pros
As we've discussed, Novo Bank has a lot to offer with their business checking account. Here are some of the biggest advantages of choosing Novo:
Lack of Fees
It's hard to compete with the fees associated with the Novo business checking account—they're practically non-existent. Unlike the hidden fees and service charges you see with most typical business checking accounts, Novo doesn't charge you a monthly fee, doesn't require you to keep a minimum balance, and allows you to make as many transactions as you require.
Additionally, Novo offers free check processing and mailing (if you need it), as well as a free business debit card included with your account—that you can use worldwide. If you're a business owner who's just starting out, or simply wants to cut unnecessary costs, these are huge benefits of Novo.
Furthermore, although Novo charges fees in two instances, they are relatively low fees, only $27 for each. Plus, because of the specific circumstances that incur the fees, insufficient and uncollected funds, Novo is actually encouraging you to pay close attention to your finances. If you're monitoring your transactions carefully, you will be able to try to avoid the circumstances that lead to those fees.
Extent of Capabilities
Not only is the Novo Bank business checking account extremely affordable, but it also offers you great functionality for your business's financial activities. Through the Novo app, you can accept payments, make payments, deposit checks, and more—essentially everything you can do with a business checking account from a traditional bank.
Novo gives you access to all the tools you need to run your business transactions, including invoicing—which is particularly useful for freelancers, contractors, and other self-employed entrepreneurs. In addition, the integrations that Novo offers are particularly important for these purposes.
Ease of Use
With an online application that takes only minutes and one iOS app to manage your entire account, there's no doubt that Novo was designed for business owners to be able to use it quickly and easily. Unlike the time and difficulty that's often associated with accounts from big banks, the Novo app makes it simple to view your transactions, send and receive money, and get assistance from Novo customer support.
Additionally, since your Novo checking account is wholly available on iOS devices, you have added flexibility concerning when and where you can manage your business's finances. No matter where you go, you can easily access your bank account—a useful feature for busy business owners.
Novo Business Checking Account Cons
Although there are definite benefits of the Novo business checking account for business owners, there are disadvantages to consider as well. Here are a few:
No Account Options
Whereas other business banking providers have different checking account offerings, Novo only has one. In this case, you don't have the option to look and compare different offerings within Novo for what works best for your business.
Instead, what you see is what you get—Novo has one account, one feature-set, and one list of associated fees. Although, as we've mentioned, Novo offers a great number of features for very little cost, if you're looking for more plans to explore within one provider, you won't currently find that with Novo Bank.
No Cash Deposit and No ATM Network
Since Novo is a digital-based bank, and therefore, has no physical locations, your business's ability to deal with cash is severely limited with this checking account. With Novo, you can't deposit cash unless you purchase a money order and then deposit it using the Novo app check deposit.
Additionally, although you can take cash out of ATMs, you also have to pay the fee from the ATM provider (if they have one). Novo, for example, does not have an ATM network where cash withdrawals are completely free if you use an ATM within that network. If your business deals mostly in cash, therefore, it's going to be difficult to truly utilize the Novo business checking account.
Novo Bank Reviews
As you might expect, the Novo Bank reviews on the internet are limited since their business checking account is relatively new. However, in addition to the banking reviews from startups and business owners quoted on the Novo website, we talked to Jimmy McMillan, owner of HiBMI.com, an online independent life insurance agency, who recently switched from a traditional bank to the Novo business checking account. He said:
"I love Novo banking! One of the best features is its integration with other apps that I use every day. I manage a content creation team through Slack, and I can pay my freelancers and my editors right through the app automatically. It is very simple and convenient."
Some additional Bank Novo reviews can be found on the iOS App Store. These reviews are mixed: Some users love the app and the ease with which they can use their business checking account, whereas others criticize Novo for technical and service issues, particularly regarding getting their account set up. To Novo's credit, however, their customer service team responds to the majority of the reviews (both positive and negative).
Alternatives to the Novo Business Checking Account
Before you decide on Novo for your business checking account needs, you should look into some of the available alternatives—many of which have very similar benefits to Novo. Here are two particular options worth considering:
NBKC Business Checking Account
For a Novo alternative that is essentially fee-free, includes ATM access, and allows you to efficiently manage your business banking online, you might consider the NBKC Business Checking account. Like Novo, you can quickly and easily apply for this business checking account online—in fact, according to the NBKC website, you can open your account in just five minutes.
With the NBKC Business Checking account, you'll have no transaction fees, no fees for mobile deposit and bill pay, and generally, no fees, restrictions, or limits. More specifically, you'll have no fees for overdrafts, NSFs, stop payments, or incoming domestic wires. Moreover, your NBKC account will give you access to over 32,000 free MoneyPass ATMs across the country, from which you withdraw cash using your free NBKC business debit card. Plus, NBKC also offers $12 in monthly refunds for fees you incur from using any other ATMs.
Overall, you'll only face fees with your NBKC Business Checking account for sending a domestic wire ($5) or sending or receiving an international wire ($45). NBKC also gives you the option to extra features such as desktop deposit to your account for low monthly fees.
This being said, there is no minimum balance or opening deposit required for the NBKC Business Checking account, and like Novo, the entirety of your account can be managed online or on your smartphone using the NBKC app.
Therefore, for a Novo alternative that offers ATM access, as well as digital accessibility, essentially no fees, and no restrictions, NBKC is a noteworthy option.
Open an NBKC Account Now
Axos Business Checking Accounts
If you're interested in a business bank account provider that offers multiple account options, you'll want to look at Axos. Axos, like Novo is another online bank with a free checking account offering. The Axos Bank Basic Business Checking Account has no monthly fee and requires no minimum daily balance. Unlike Novo, however, you need a $1,000 minimum opening deposit and you only have up to 200 free items (debit, credit or deposited items) per month. After the first 200 items, you have to pay $0.30 per item.
Additionally, unlike Novo, with an Axos Basic account, you have access to a nationwide surcharge-free ATM network, as Axos reimburses you for any fees you incur from using an ATM. Furthermore, if you want a checking account that actually earns you interest, Axos offers their Business Interest Checking Account. Although this account has more requirements—100 minimum initial deposit, a monthly service fee of $10 if you don't maintain an average daily balance of $5,000, and only 50 free items per month—you have a 0.80% annual percentage yield with this account.
The Axos Business Interest Checking account also has unlimited ATM fee reimbursements and no withdrawal or transfer restrictions. Therefore, if you want truly free ATM usage or this feature plus a checking account with interest, and are willing to take on a few limitations, Axos' two account offerings are certainly worth considering.
Open an Axos Account Now
Is Novo the Right Business Banking Option for You?
At the end of the day, choosing a business checking account is an important decision—and only you can determine which account is right for you. If you're looking for a digital bank with essentially no fees though, Novo is a strong option for your business checking account. Novo gives you the ability to manage much of your business finances for free and has the ease-of-use and flexibility most traditional banks do not have.
If, however, you are concerned with adding up ATM fees and want increased functionality with your business checking account, you might consider NBKC or Axos as alternatives. Additionally, if your business deals mostly in cash, a digital bank might not be the best option for you—you might consider a low-cost, small-business-friendly offering from a traditional bank, like the Chase Business Complete Checking Account.
And yet, regardless of which business checking account you ultimately choose, we think it's worth keeping an eye on Novo's website, as it seems very likely that their features, capabilities, and offerings will be growing and expanding in the future.
Open a Novo Account Now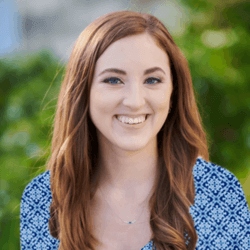 Senior Staff Writer
at
Fundera
Randa Kriss is a senior staff writer at Fundera.
At Fundera, Randa specializes in reviewing small business products, software, and services. Randa has written hundreds of reviews across a wide swath of business topics including ecommerce, merchant services, accounting, credit cards, bank accounts, loan products, and payroll and human resources solutions. 
Read Full Author Bio