If you have employees—whether full-time, part-time, hourly, or contract—then processing payroll is one of your most important tasks. You also know that payroll requires much more than tracking your employees' time and handing them a check, and that it's crucial that you handle this process accurately, as mishandling payroll taxes can result in fees (and no one wants to get into hot water with the IRS). Happily, with a platform like OnPay, you can automate and outsource all of those complex payroll processing tasks.
OnPay is a cloud-based payroll service that handles all your payroll needs, from running payroll according to a preset schedule, which you can alter at any time; automatically disbursing wages into your employees' bank accounts, or via paper checks or prepaid cards; and calculating and withholding taxes and filing tax forms.
Beyond processing payroll, OnPay also offers HR features to keep your employees organized and in the loop—for instance, employees can create their own employee profiles within the software, which they can then use to access all their tax documents, pay stubs, and other reference documents. Plus, OnPay integrates with other HR software, time-tracking software, and accounting software you might already be using to run your business.
Read our OnPay review to find out more about this payroll processing software. And if you decide that OnPay isn't quite the right solution for your small business, consider our three suggested alternatives, instead.
OnPay Features
As we mentioned, OnPay fully automates all aspects of the payroll process, including taking care of those complicated payroll taxes. But the service comes with additional capabilities, too, like reporting, HR, and integrating with other, well-loved business management apps and accounting software to help streamline your processes as much as possible.
Get Started with OnPay
Here's what to expect with your OnPay software:
Payroll Software
First off, OnPay does what it says on the tin: run payroll. OnPay makes the setup and onboarding process easy (or as easy as possible for this relatively tricky task) for small business owners, too. When you're first setting up your OnPay account, you can choose to enter data and employee information yourself—including each employee's salary or hourly pay; pay schedule; office location, department, position, and manager; prior wage information; and tax setup, withholding, and deductions—or you can have OnPay do this for you.
If you choose to take on the data entry yourself, you can have your employees enter their own data to create their employee profiles. If you run into any trouble, you can call an OnPay tax specialist every weekday from 9 a.m. to 8 p.m. ET to help you out.
Importantly, OnPay takes care of the appropriate payroll taxes and procedures, and they'll handle any payroll-related snags with the IRS on your behalf. Their 100% accuracy guarantee means that they'll cover any potential fines if the mistake falls on their shoulders.
OnPay will run payroll according to your predetermined pay schedule, but you can also run payroll whenever you want outside of that regular schedule (for instance, to disburse holiday or bonus pay). You can also choose how to pay your employees, whether that's via automatic deposit into their bank accounts, paper checks, or prepaid debit cards. OnPay also offers pay-as-you-go workers comp plans, and they'll automatically update your policy when you bring on new employees.
Employee Management
As we mentioned, employees can onboard themselves by setting up their own employee profiles and entering their own data (which saves you time, too). After they're set up, they can access a dedicated employee portal that securely stores all their important documents—W-2 forms, pay stubs, and even HR-related documents like your employee handbook and their performance reviews—and they can also track PTO. Plus, OnPay automatically sends out emails alerting employees of when they're receiving their wages, so they always know exactly when they'll get paid.
Integrations
Like most full-featured, cloud-based software on the market now, OnPay can sync up with several other software you're likely already using (or might use in the future) to run and manage your business. OnPay's integrations run the gamut from accounting software like QuickBooks and Xero; time tracking software; 401(k) and retirement software; HR and compliance software; and even your small business loan (OnPay is currently partnered up with online lender Kabbage).
Benefits
In addition to their full-service payroll processing capabilities, OnPay can also act as a broker for small business owners seeking health insurance and/or 401(k) plans for their employees.
If you're seeking a health insurance plan for your business, OnPay—which is a licensed healthcare insurance broker in all 50 states—will aggregate the best, lowest-cost plans for your business through various insurers, which you can then pick and choose among. OnPay will then assume all administrative tasks related to managing and updating your health plan (along with your payroll processes, of course). If you already have a health insurance plan that you're happy with, you can make OnPay your broker of record so you can still outsource those time-consuming admin tasks.
OnPay offers similar brokerage services for small business retirement plans, too. OnPay is partnered with 401(k) providers Guideline, America's Best 401k, and Vestwell to offer a retirement plan that works for you and your employees. And as 3(16) and 3(38) investment managers, OnPay's partners are licensed to take on full fiduciary management of your retirement plan and to act in your business's best interests.
OnPay Pricing
Business owners will be happy to learn that OnPay's pricing model is simple and transparent: To use this payroll service, you'll pay a base fee of $36 per month, plus an additional monthly fee of $4 per employee. There are no additional fees, and you'll get your first month with OnPay for free.
Get Started With OnPay
OnPay Alternatives
OnPay is one of the most robust, easy-to-use small business payroll processing software on the market today. But that doesn't mean you shouldn't explore your alternatives, as there are hundreds of similarly comprehensive, automated payroll solutions designed for small businesses.
Here are just three of the best OnPay alternatives to look into:
Intuit QuickBooks Payroll
QuickBooks is one of the leading names in accounting software, so it's no surprise that their payroll software is popular with small business owners, too.
Like OnPay, Intuit QuickBooks Payroll fully automates payroll processing. And unless you choose to do so yourself, QuickBooks Payroll will also handle calculating and filing your taxes, providing a 100% accuracy guarantee and shouldering the burden if they make a mistake. Other highlights include a setup time of under one hour, same-day direct deposits for employees and contractors, time-tracking capabilities, 1099 forms for contractors, and software integration with any other of QuickBooks' myriad software.
Intuit QuickBooks Payroll offers three service tiers. Their Core plan does basic payroll processing, but you'll receive limited customer support from QuickBooks. This plan comes with next-day direct deposit. This basic plan costs $13.50 per month plus $4 per month per employee for the first three months of your service. After those three months, your base fee will bump to $45 per month.
With their Premium plan, you'll receive more help from QuickBooks, including assisted payroll setup. You'll also enjoy same-day direct deposit for your team and time tracking features. For this plan, you'll pay $22.50 per month plus $8 per employee per month for the first three months; after that, the base price increases to $75 per month.
Last is the Elite plan, which costs $37.50 per month to start with, plus $10 per employee per month. After the first three months, the base price increases to $125 per month. With this plan, you'll get QuickBooks assistance with onboarding, special time tracking tools, and a guarantee of no payroll tax penalties. You'll even get a dedicated  HR advisor through QuickBooks' partner Mammoth. Whichever service plan you choose, you can take advantage of a free, 30-day trial period (though you won't get promotional pricing after the trial ends).
Buy QuickBooks Payroll for 50% Off
Gusto
Gusto is a full-service software that handles payroll, HR, benefits, and time-tracking all within a single platform. Each of these services can scale as your team grows, too, and you can access your Gusto account via desktop dashboard or an intuitive app.
On the payroll front, Gusto offers everything you've come to expect from an automated, online payroll software: Think tax calculating and reporting, flexible payroll settings (like multiple pay rates and schedules, deductions, and reimbursements), and direct deposits, among other features. Gusto integrates with an impressive collection of popular small business apps and services, too, like Clover POS, Intuit QuickBooks, and Expensify.
Gusto offers three service plans, ranging from basic to comprehensive:
Core: $39 per month, plus $6 per month per employee
Complete: $39 per month, plus $12 per month per employee
Concierge: $149 per month, plus $12 per month per employee
Gusto also has a new option for contractor-only employers, who simply pay the $6/employee rate and no base price. Whichever Gusto plan you sign up for, you can also tack on benefits including 401(k) plans, health plans, 529 college savings plans, and workers' comp insurance. You can also sign up for a free, 30-day trial period to test out any of Gusto's plans before committing to this service.
Get Started With Gusto Payroll
Square
Yet another trusted name in small business products, Square—which is best known for their point of sale solutions—also offers a full-service, online payroll processing platform at an affordable price. With Square as your payroll processor, you'll benefit from automated payroll, customized schedules, outsourced tax filings and withholdings, time-tracking features, direct deposits, app integrations, benefits partners, and more, all from Square's reliably user-friendly interface.
Like its other products, Square Payroll's pricing is simple and straightforward: Their single service plan costs $29 per month, plus $5 per employee per month. And if you're just paying contractors, then you'll only need to pay $5 per contractor per month, without any monthly base fee.
Get Started With Square Payroll
Is OnPay the Right Payroll Processing Software for You?
All told, OnPay is an excellent option for small business owners seeking a full-featured payroll processing system at an affordable price point. But choosing the right payroll processor is pretty crucially important, so we'd still recommend looking into your other options, as well.
Luckily, both OnPay and all of the OnPay alternatives mentioned here offer a free 30-day trial period, so you can preview each of these services before committing to a paid plan. Choose the platform that's most intuitive to you, whose customer support is easily reachable and prompt, and whose employee portals your staff feel comfortable using, too.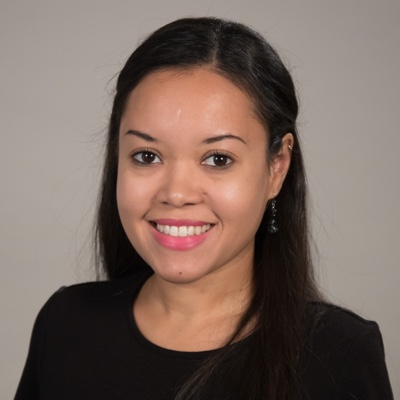 Editor-in-Chief
at
Fundera
Sally Lauckner is the editor-in-chief of the Fundera Ledger and the editorial director at Fundera.
Sally has over a decade of experience in print and online journalism. Previously she was the senior editor at SmartAsset—a Y Combinator-backed fintech startup that provides personal finance advice. There she edited articles and data reports on topics including taxes, mortgages, banking, credit cards, investing, insurance, and retirement planning. She has also held various editorial roles at AOL.com, Huffington Post, and Glamour magazine. Her work has also appeared in Marie Claire, Teen Vogue, and Cosmopolitan magazines. 
Read Full Author Bio