A major part of running your business efficiently is having the right software to get things done. Efficiency is paramount to your workflow, and one part of streamlining is finding the exact right tool that'll enable you to run payroll smoothly. It's possible that you've considered Paychex, but before you take the dive into choosing this to handle your payroll services, it's worth looking at Paychex alternatives. It's also possible that you've used the software and have decided it's not the right fit. That's a good time to consider Paychex competitors, too.
We'll review the top Paychex competitors to help you identify that all-important payroll software for your business. You'll be able to see what the Paychex competitors have in common with Paychex, as well as how they stand out. We'll also look at an all-important free payroll software platform for cost-conscious business owners.
What Is Paychex Payroll?
As a quick refresher, Paychex Payroll is a payroll software that enables you to perform the tasks you need to manage your company's payroll. They're one of the largest and oldest payroll software providers and have made lots of updates to their core services along the way. There are also many tiers of Paychex services, so you can pick a level that best meets your needs.
Paychex Payroll is a relatively comprehensive payroll software system that's built to be scalable for growing businesses as it has tiers that support businesses that are growing out of the "small" stage. It's meant to be software that helps you with payroll, but also offers extremely comprehensive HR functions too.
Paychex Pros and Cons
As we lay out the benefits and drawbacks of Paychex Payroll, which are important for comparison to the Paychex competitors, we'll note that we're mostly focusing on Paychex Flex Select. It's a good level to compare as it serves small businesses with 10 to 49 employees.
Paychex Pros
Other HR functions beyond payroll
Cloud-hosted, so you can access it via your phone or any computer
Notifications when it's time to do your next payroll
Several options to pay employees, including a prepaid MasterCard
Automatically calculates, pays, and files payroll taxes
Employee portal for onboarding
Robust reporting suite
Several add-ons available
Strong support
Paychex Payroll Cons
Fee to use
Can be a difficult user experience for some
Lack of immediate setup, as you have to wait up to 48 hours for access
Mixed reviews across software review sites
No way to track pay increases
Request a Free Quote From Paychex
Top Paychex Payroll Competitors
If Paychex Payroll isn't quite right for you, or you're looking into other options to compare features, there are several Paychex Payroll competitors—even more than we're going to get into below. However, these are some of our top picks.
ADP Payroll
As a small business owner, you've likely come across ADP already since it's incredibly popular—you might have even received a paycheck through the system if you ever worked for someone else. ADP serves more than half a million small business owners and offers a mix of both payroll and HR services.
One of the biggest pros of ADP is that this payroll software offers four different tiers of plans for small business, whereas Paychex Payroll only offers one until you have to upgrade your service. (For reference, ADP defines small business as one to 49 employees, whereas Paychex Payroll starts at 10.) Some of the features are similar to those of Paychex Payroll, including a robust reporting suite, tax administration, and more.
Similar to Paychex Payroll, there are several options for ways to pay your employees. But ADP offers more background checks at the Complete level, whereas Paychex Payroll only gives a limited number. Many users also find ADP easier to use than Paychex Payroll.
Like Paychex, ADP is priced on a quote-based system, so you will have to contact their team directly for more pricing info.
Get Started With ADP Payroll
Intuit QuickBooks Payroll
One of our favorite options for payroll software, QuickBooks Payroll is by the same team behind the beloved QuickBooks accounting platform. QuickBooks Payroll has three tiers of payroll plans, some of which include combinations with QuickBooks Online. You also have the option to select integration with QuickBooks Desktop for small business.
They also have transparent pricing: $45, $75, and $125 for each tier respectively. The software is easy to scale with as you grow your business. As a cloud-based platform, you can administer your payroll from any internet-enabled device, anywhere.
As a downside, some QuickBooks Payroll reviews say that tax management isn't the easiest process. If this is especially important to your business, you'll want to check this out thoroughly before committing.
Buy QuickBooks Payroll Now for 50% Off
Patriot Payroll
Another one of our top Paychex competitor picks is Patriot Payroll. This Paychex alternative has two tiers that are specifically designed for small business owners. While time and attendance tracking and HR tools are not standard with either plan, you have the option to add this functionality.
For cost-conscious small business owners, you'll definitely want to consider Patriot Payroll, since it begins at just $10 per month for the first tier, and $30 per month for the top tier. On top of these monthly base fees, you'll also pay $4 per employee per month with either plan.
Between the two tiers, most business owners will likely prefer the higher one, known as Full Service, which has more features. The base level includes a couple of options for paycheck deposit as well as flexible payment schedules. However, the Full Service also gives you tax filing integration, including W2s and W3s, as well as federal, state, and local taxes filed and deposited for you.
Try Patriot Payroll for Free
Square Payroll
You'll likely know Square from their ubiquitous card readers that enable small businesses to take credit cards directly from their phones. The popular payment processor also offers payroll software, known as Square Payroll. This software is available in all states and is especially appealing for business owners who already use the Square POS software.
It's also a strong option if you work with contract or hourly employees. Taxes are taken care of for these employees, and they can even clock in and clock out directly from the Square app. For all users, payroll and tax automation is very strong. One drawback, however, is the app doesn't let users schedule their payroll on the same day each month.
With Square Payroll, you'll pay $5 per employee or contractor a month. If you only employ contractors, this will be the only fee you'll have to worry about. However, if you have W2 employees, you'll also pay a $29 monthly base fee. For this relatively low price, though, you'll also have access to benefits management (health insurance, retirement, and more).
Get Started With Square Payroll
Gusto
Next on our list is Gusto, previously known as ZenPayroll, a very popular emerging payroll platform, especially for businesses with a modern tech stack. Gusto also offers transparent, upfront pricing, with plans beginning at $45 per month.
There are three Gusto payroll plans, each with an increasing number of services for small business owners. The lowest tier gives you full-service payroll software, benefits administration, workers comp administration (only available at a higher tier with Paychex Payroll), and more. Gusto doesn't offer new employees onboarding at their lower level, though.
Gusto also integrates with several accounting software platforms, which helps with the smooth process of having all of your finances together.
Get Started With Gusto Payroll
Payroll4Free
If the reason you're looking for Paychex alternatives is that the price might not be in your budget, then it's worth considering this top free payroll software option: Payroll4Free.
This software serves businesses with fewer than 25 employees and you can access features including payroll processing for both employees and contractors, vacation tracking, tax calculation and forms, and a few HR processes, too.
Of course, you will have to sacrifice a few features in order to get free software. These include no automatic tax filing and direct deposit to your own bank as the only payment option. If the tax filing is a dealbreaker for you, then know that for $12.50 you can upgrade to get those services. The same is true if you want more options to pay your employees. Still, it's a relatively inexpensive option, especially for business owners that don't run a huge operation and don't need bells and whistles in their payroll software.
How to Decide Between Paychex and Paychex Competitors
The best way to make sure you're finding the right payroll software for you is to compare the features that are most important to you. For instance, is ease-of-use top of your list? Or, are you looking for a solution that will easily scale with your business?
And then there's the issue of price. Cost is a consideration for almost all small business owners—even those who are doing well in their ventures. Remember that on top of the base price, many of these platforms charge per user. It's standard but the fees vary and can quickly add up. Make sure you contact customer service for both Paychex Payroll and the Paychex competitors you're interested in to find out what the platform will really cost your business.
One of the best ways to find out which payroll software is the best for you is to take advantage of any free trials available. You don't have to commit after the free trial is over, and you might even surprise yourself with the option you choose.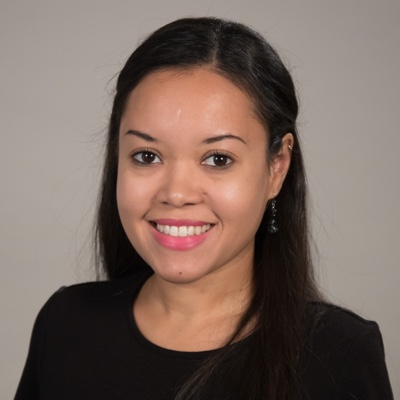 Editor-in-Chief
at
Fundera
Sally Lauckner is the editor-in-chief of the Fundera Ledger and the editorial director at Fundera.
Sally has over a decade of experience in print and online journalism. Previously she was the senior editor at SmartAsset—a Y Combinator-backed fintech startup that provides personal finance advice. There she edited articles and data reports on topics including taxes, mortgages, banking, credit cards, investing, insurance, and retirement planning. She has also held various editorial roles at AOL.com, Huffington Post, and Glamour magazine. Her work has also appeared in Marie Claire, Teen Vogue, and Cosmopolitan magazines. 
Read Full Author Bio