As your business grows, it can get more difficult to stay on top of all your tasks, payroll included. That's where payroll software can be a huge relief. But with so many different providers of payroll software out there, it can be hard to pick the best one for your business.
As you research your options, you're likely to come across some of the biggest names in the payroll software business: Intuit and Paychex. In fact, you may be deciding between these two platforms. Our comparison of Paychex and Intuit payroll services is here to help you make an informed decision.
Intuit Pros
Paychex vs. Intuit Payroll Overview
For this review, we're going to focus on the Paychex Flex product and the QuickBooks Online Payroll product—because each company has so many options to choose from, it will be easiest to compare the products from each brand that are most closely aligned. These plans are both primarily online services created for small business owners.
Paychex Flex vs. QuickBooks Online Payroll
| | Paychex Flex | QuickBooks Online Payroll |
| --- | --- | --- |
| Plans | Select, Pro, Enterprise | Core, Premium, Elite |
| Pricing | Quote-based | $45 per month plus $4 per employee per month, $75 per month plus $8 per employee per month, or $125 per month plus $10 per employee per month |
| Features | Payroll taxes, mobile app, analytics and reporting | Tax penalty protection, health benefits administration |
| Customer Support | 24/7 via phone and chat | Monday through Friday 9 a.m. to 9 p.m. ET via phone and chat |
Paychex Payroll Plans and Pricing
Depending on your business needs, Paychex likely has a plan designed specifically for you. They have several plans for different business sizes and needs. We'll cover each plan in detail but keep in mind that the pricing for each plan is quote-based.
Request a Free Quote From Paychex
Paychex Flex Select
The Paychex Flex Select plan is specifically designed for small businesses with fewer than 50 employees that need a comprehensive payroll software.
The features included in the Paychex Flex Select plan are:
Payroll tax administration: All of your payroll taxes on a local, state, and federal level will be filed and paid for on behalf of your business so you don't need to worry about doing it yourself.
New-hire reporting: Your new hires and contractors will be taken care of when it comes to new hire reporting rules in your state.
Free mobile app: You'll have access to the Paychex Flex app to access payroll on your phone so you'll be able to run payroll from anywhere.
Customer support: Access support from specialists 24/7 via phone or chat.
Dedicated payroll specialist: With Paychex, you'll be assigned a dedicated payroll specialist who you can contact with any questions you have about payroll or taxes.
Labor force poster kit: Paychex will send you state and federal worker information to display in the workplace to stay in compliance.
Employee financial wellness: Your employees will be able to access educational tools to help them make smart financial decisions.
Direct deposit and/or paycards: Pay your employees with direct deposit or with a prepaid paycard.
Employee and income verification services: This is an automated service that can confirm employment and income information on behalf of employees.
Additional employee pay options: In addition to direct deposit and paycards, you also have the option to pay employees via paper check or check signing.
Paychex Flex Pro
This Paychex payroll plan is best for businesses that have 50 employees or more. In addition to this plan being for larger businesses, there are some other features you'll get in addition to everything included in the Select plan.
The additional features that come with the Flex Pro plan are:
General ledger service: You'll be able to link your accounting software to Paychex if you use QuickBooks Online, Sage Intacct, or Xero.
Workers compensation report: You'll receive a report to review information about wages that are subject to workers compensation and premium information.
State unemployment insurance service: You'll also get help with managing the unemployment insurance for your employees.
Analytics and reporting: Paychex can create more than 160 reports to help you get insights into your business.
Garnishment payment service: You can set up Paychex to automatically deduct garnished wages.
Paychex Flex onboarding essentials: Employees can complete their tax forms and direct deposit online when they're starting and onboarding.
Paychex employee screening essentials: Get a limited number of background checks for your potential new hires.
Paychex Flex Enterprise
If your business has 100 employees or more, this is the Paychex plan for you. You'll get all of the features that are included in the Select and Pro plans that we already just discussed, plus more.
The additional features include:
Custom analytics and reporting: Get reports and visualizations created especially for your business's needs.
Paychex Flex HR administration: Create a structure for feedback and development with schedule creation and employee training, all stored in the cloud.
Paychex Pricing
The pricing for all the Paychex payroll plans is all quote-based, so it's not exactly clear what to expect in terms of cost. This also makes it a bit more difficult to compare Paychex to Intuit payroll. The lack of upfront pricing from Paychex can also be seen as a lack of transparency from the service.
Intuit QuickBooks Online Payroll Plans and Pricing
One of the biggest names in business software is QuickBooks (owned by Intuit), so you've likely come across them in some capacity already. There are three versions of their payroll software depending on the features you need for your business. We'll cover all of the plans in detail to help you see if one is the right fit for your business. We'll also cover the QuickBooks payroll pricing below.
Buy QuickBooks Payroll Now for 50% Off
QuickBooks Core
The QuickBooks Payroll Core plan costs $45 per month and then an additional $4 per employee per month. The features that come along with this plan are:
Unlimited payroll runs: View and approve payroll or run payroll automatically for salaried employees. Easily make changes for bonuses or extra compensation as necessary.
Next-day deposit: Submit payroll by 8 p.m. ET and employees will get their deposit the next day.
Tax deductions: Taxes and other deductions from paychecks will be automatically made and adjusted for you as necessary.
Tax filing: State and federal taxes will be calculated and filed on your behalf at the end of the year.
Workforce portal: Allow employees to see their W-2s at the end of the year, their deductions, and their PTO allowances online in the employee portal.
Payroll reports: Run reports around payroll, from history and bank transactions to PTO statistics and tax payments.
Health benefits administration: Manage your employees' health benefits from the QuickBooks payroll portal.
QuickBooks Premium
If you opt to move up to the Premium plan, you'll pay $75 per month and an additional $8 per employee per month.
In addition to the features in the Core plan, you'll also get access to additional features:
Same-day direct deposit: Instead of having to wait a day, you'll be able to run payroll and make the deposits in the same day.
HR support center: Get HR support from experts at Mammoth on state and federal overtime laws, hiring, firing, and onboarding.
Workers comp administration: Get quotes from QuickBooks' broker, AP Intego, to compare pricing and plans for workers comp.
Time tracking on the go: GPS allows you to track employees' whereabouts and they can clock in and out from anywhere using the TSheets mobile app integration.
Expert setup: An expert will review your payroll setup to make sure you filled everything out correctly.
QuickBooks Elite
The highest-level plan, QuickBooks Elite, costs $125 per month and an additional $10 per employee per month. This plan includes all the features in the Premium and Core plans, plus even more.
The additional Elite plan features include:
Customized setup: A QuickBooks expert will set up your new payroll system for you so you can be sure it's done correctly.
24/7 expert product support: U.S.-based support experts will be available to you whenever you need technical support. They'll even call you so you don't need to wait on hold.
Time and project tracking: Track expenses and hours on the go so there's no playing catch up.
Tax penalty protection: If there are any IRS penalties due to QuickBooks filing your payroll taxes, they'll cover the cost up to $25,000 including interest each year. Their team will also represent you to resolve the issue.
Personal HR advisor: Work with a personal HR advisor from Mammoth by phone or online; they'll also work with you to create custom handbooks and policies.
Paychex Pros
After reviewing the features and the plans offered by these two payroll service providers, you might be feeling a little overwhelmed. Here is where Paychex shines.
Dedicated Payroll Specialist
No matter which Paychex payroll plan you choose to go with, you'll get a dedicated payroll specialist. This can be incredibly helpful for small businesses, especially if you don't have an HR specialist on staff. It's important to note that this is listed as a pro for Paychex because it is included with every plan they offer, while QuickBooks only offers it with their more expensive plans. 
Your specialist with Paychex can help answer any questions you have around your payroll or taxes, which can help you avoid making any mistake that might end up costing you in the long run.
Variety of Payment Methods 
Another area that sets Paychex apart is that you can pay your employees in a variety of ways. You have the option to pay them via direct deposit into their personal account or with a prepaid paycard.
If neither of those options works for you, you can also pay them via paper check if you'd like. Along with those paper checks, you can get access to check signing and check logo service to personalize the checks for your business. While this isn't something every business owner will need or use, it is key for those who do need it. 
QuickBooks Pros
Now, let's take a look at where Intuit's QuickBooks Online payroll stands out.
Tax Penalty Protection
The Tax Penalty Protection only comes with QuickBook's most expensive plan, but it might be well worth it if your payroll taxes are particularly complex. QuickBooks will cover you in the event that you receive a tax penalty from the IRS. 
QuickBooks will pay all penalty fees and interest up to $25,000 per year and their Tax Resolution Team will represent you to resolve the issues quickly. Note that if you do get a penalty from the IRS you have 15 days to send it to QuickBooks.
Health Benefits Administration
If you're looking for payroll software that can do a little extra for you, QuickBooks may be the right one. You can take advantage of health benefits administration and deductions, which are. traditionally only included with an HR management software. This could save you the expense of onboarding a separate HR software in conjunction with your payroll software.
The Bottom Line 
Now that we walked you through the details of both Paychex Payroll and Intuit Payroll, you should be feeling a little more capable of making a decision about whether either one can serve your business. As you can see from the above benefits of each product, they both shine in different aspects. By deciding what is most important to your business, you will more easily be able to choose a payroll software provider.
Of course, before making any final decision, you'll want to get a quote from Paychex to truly be able to compare the two services. Additionally, you may want to explore some alternatives to both Paychex and Intuit, including Gusto, Patriot, or ADP.
Take advantage of any free trials or demos to find the best solution for your business. It may take some time and research, but the right payroll software for your needs and budget is out there.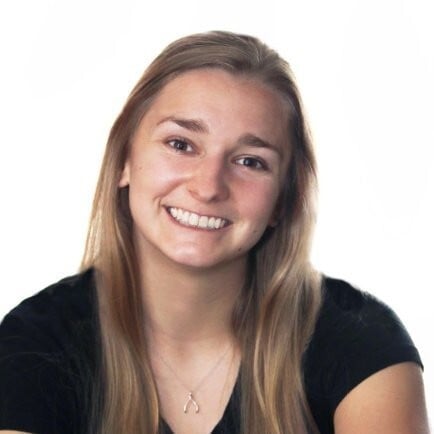 Nina Godlewski is a former staff writer at Fundera.
Nina worked to help make complicated business topics more accessible for small business owners. At Fundera, she focused on complex topics ranging from payroll management to launching a business. She was previously a staff writer at Newsweek covering technology, science, breaking news, and culture. She has also worked as a reporter for Business Insider and The Boston Globe.
Read Full Author Bio