If you're looking for a small business HR solution for your business, there are many things to consider. With all of the options out there, you'll need to consider what your business needs most from the platform and how much you can afford to spend. When comparing your options, you've likely come across two popular products: Paychex and Zenefits.
In this Paychex vs. Zenefits review, we're going to focus mainly on the Paychex Flex option offered by Paychex. While Paychex offers several options for your business, Paychex Flex best compares to Zenefits, so you can more easily see how these two platforms stack up to one another.
Let's get started.
Paychex vs. Zenefits Overview
| | Paychex Flex | Zenefits |
| --- | --- | --- |
| Plans | Select, Pro, Enterprise | Essentials, Growth, Zen |
| Pricing | Quote-based | $8, $14, and $21 per employee per month when billed annually |
| Features | Full-service payroll included in all plans, 24/7 customer support | Integrations, upfront pricing, comprehensive HR features |
| Customer Support | 24/7 phone support, plus a dedicated payroll specialist included with all plans | Advisory Services add-on includes unlimited HR and payroll advisor access for an additional $8 per employee per month |
| Best For | Businesses that need payroll features first and foremost | Businesses that need HR management features first and foremost |
Paychex Features 
You've probably heard of Paychex before, if not actually used it at some point in your career. The company is popular among small and medium-sized businesses that need a variety of HR and payroll solutions for their employees. Paychex offers a variety of features in all of their plans, including payroll taxes, direct deposit, financial wellness help, and more
There are three Paychex Flex payroll options for you to choose from, Paychex Flex Select, Paychex Flex Pro, and Paychex Flex Enterprise. These three options offer you a range of features and allow businesses of all sizes to find the right plan for them. For instance, the Paychex Flex Select plan is best for small businesses while the Enterprise plan, as the name implies, is popular among enterprise-level businesses.
Here's a closer look at some of the features you can enjoy with the Paychex Flex plans.
Direct deposit: Employees can set up their direct deposit easily online so they can receive their payments on time, securely, and easily.
Payroll tax administration: Paychex takes care of filing and paying your federal, state, and local payroll taxes, so you don't have to worry about them.
New hire reporting: Paychex also handles your reporting requirements for new employees.
Mobile app: A free mobile app allows you to log in and manage your payroll from anywhere, not just the office.
Phone and chat support: If you don't have an in-house HR team, you may find Paychex's 24/7 phone and chat support especially helpful.
Payroll specialist: You'll also get a specialist who is dedicated to your account and can answer any questions for you.
Employee financial wellness: Employees have access to financial health and wellness tools online.
With higher-level plans, you can also enjoy additional features, including integration with your business accounting software, workers compensation reports, analytics and reporting, and HR add-ons such as onboarding essentials, employee screening, and more.
Paychex Pricing
Paychex has a quote-based pricing scheme for customers, so there's no way to know exactly what you'll have to pay for one of their plans without consulting their sales team directly. Most HR plans either come with a base price plus a monthly per-employee cost, or a simple monthly pricing scheme per employee.
The good thing is that you can get a free quote from Paychex by inputting some basic information on their website. While you sacrifice pricing transparency with a quote-based company, you may also benefit from this pricing method by being able to create a custom plan for your business—only paying for the features you need, and not for those you don't.
Paychex Reviews
Where better to learn more about Paychex than from people who have used it and reviewed it themselves? Paychex users highlight the ease of use and the support that comes with all their plans. They appreciate that they can get any answers to their questions quickly so they can resolve the problem efficiently.
Paychex scores highest when it comes to the inclusivity of the plans they offer, the compliance tools included with every plan, and their expense management tools.
Request a Free Quote From Paychex
Zenefits Features 
Zenefits is a full-service HR software that can help you manage everything when it comes to your employees, from hiring and onboarding to comprehensive employee data. Zenefits has three plans—Essentials, Growth, and Zen—each of which offers an upfront pricing model and varying levels of features. It's worth noting upfront that in order to run payroll with Zenefits, you will have to opt into their payroll add-on; this feature does not come standard with any of their plans.
Here's a closer look at some of the features included in all of the Zenefits plans.
Core HR: From hiring and onboarding to employee management, time-off tracking, business intelligence, and documentation management, you can manage all of your HR functions with Zenefits. This includes auto-generation W-4 and I-9 forms.
Time and scheduling tools: Automated time off and scheduling tools include mobile PTO requests, schedule reporting, geolocation tracking, admin/manager approvals, compliance alerts and triggers, and more.
Integrations: Connect your Zenefits account with a variety of third-party tools to more efficiently manage and streamline your business processes. Integrations include G Suite, Slack, Salesforce, 401(k) providers, and more.
Mobile app: Employees can access Zenefits through their Apple or Android apps, allowing them to update their info, enroll in benefits, and complete other tasks required by admins.
With their higher-level plans, Zenefits users can also receive compensation and performance management tools, as well as well-being resources for employees.
Zenefits Add-ons
It's worth exploring Zenefits' add-ons more thoroughly as well. As we mentioned earlier, payroll is an add-on with Zenefits. Adding payroll to any of the plans mentioned above costs an additional $6 per employee per month.
A second add-on is the access to advisory services for $8 per month per employee. This gets you access to professional HR representatives to help you with any HR-related questions you may have.
The last add-on is Zenefits' benefits admin for $5 per month per employee. This feature is for business owners who want to use their own broker to manage their benefits.
Zenefits Pricing
As we mentioned above, Zenefits offers three plans, each with a different price point. Each plan has a monthly cost per employee. You can save by choosing annual billing, versus monthly. Here is how each plan's pricing breaks down:
Essentials: $8 per employee per month billed annually or $10 billed monthly
Growth: $14 per employee per month billed annually or $18 billed monthly
Zen: $21 per employee per month billed annually or $27 billed monthly
In addition to these costs, you may also want to opt for some of the add-ons mentioned above, which come with their own additional monthly fees.
Zenefits Reviews 
When it comes to the reviews for Zenefits, they're not all that different from those that Paychex has.
Zenefits users highlight the integrations the platform offers that make it easy for them to do any business task they might have. This allows businesses to save significant time, according to reviews.
Other users note the simple and clean design that makes the platform super easy to use as a highlight of the Zenefits experience.
Get Started With Zenefits Payroll
Zenefits vs. Paychex: How to Choose?
When it comes down to choosing between Paychex vs. Zenefits, you might still be feeling a little torn. The two are fairly similar and have overall positive reviews from users.
They're also a little difficult to compare because Zenefits offers upfront pricing for their plans while Paychex does not provide pricing online. You'll likely want to reach out to Paychex for pricing information before you can truly draw a fair comparison between the two platforms.
One of the biggest distinctions between the two platforms is that Paychex is first and foremost a payroll provider with some HR capabilities, while Zenefits is first and foremost an HR management solution, with the option to include payroll. Thus, deciding which features are most important to your business may help you decide between the two.
If neither option seems like the right fit, you may also want to explore some other payroll and HR services, including Gusto, ADP, and BambooHR.
Take advantage of any free trials or demos when making your decision, as this will provide a firsthand experience of how the platform can—or can't—work for your business.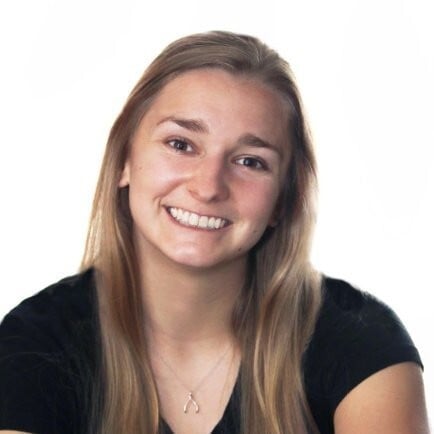 Nina Godlewski is a former staff writer at Fundera.
Nina worked to help make complicated business topics more accessible for small business owners. At Fundera, she focused on complex topics ranging from payroll management to launching a business. She was previously a staff writer at Newsweek covering technology, science, breaking news, and culture. She has also worked as a reporter for Business Insider and The Boston Globe.
Read Full Author Bio