The Ultimate Paycom Review
As a small business owner, you're responsible for managing many different aspects of your business—everything from the consumer- or client-facing day-to-day tasks to the essential, behind-the-scenes work—like managing and processing payroll. Luckily, if you're looking to automate and optimize your payroll responsibilities, there are a variety of small business-specific products on the market that can help, like Paycom.
Paycom is a cloud-based payroll service that combines payroll, HR, talent acquisition, and time and labor management into a single software. Is Paycom the right solution to meet your business's needs? We're here to help you find out. In our Paycom review, we'll break down everything there is to know about this service—including features, pricing, and user reviews. We'll also discuss the possible benefits and drawbacks of using Paycom, as well as explore some top payroll provider alternatives—so you have all of the information you need to decide what's best for your business.
Pros
Full-service payroll and HR software
Includes advanced and detailed features
Highly functional employee self-service app
Known for top-notch customer service
Cons
No transparent pricing information
Extensive features may be overwhelming or unnecessary for many small businesses
Doesn't offer integration options for third-party tools
Overview
As we mentioned briefly above, Paycom is a cloud-based payroll service, meaning your data is stored on the cloud and you can access your account anywhere you have internet access. This being said, although Paycom is typically considered a payroll software first, their service actually combines broader human resources management into one application.
In fact, Paycom breaks down the functionality of their platform into five categories: payroll, time and labor management, HR management, talent acquisition, and talent management. With all of these services covered in a single software, Paycom gives you the opportunity to streamline more of your processes in the same system—essentially offering full-service HCM, or human capital management.
As Paycom Public Relations Supervisor Tyler Moss told us: "[What] we believe sets us apart [from other platforms] is our single-database solution, which allows clients to access all HR functions without logging into multiple systems. This also provides a better process flow from one module to the next."
Plus, with an advanced self-service app available for employees (on iOS and Android), Paycom allows you to extend the technology of their software to your team as well.
Here, you can see the Paycom interface on multiple devices. Image source: Paycom.
Paycom Pricing
Based on the extensive features included within the Paycom platform, you're likely wondering what pricing looks like for this full-service payroll and HR software. Unfortunately, although their website does mention that they have "pay-as-you-go pricing," Paycom doesn't include specific pricing information on their website.
Instead, you can request a demo and then work with their sales team to determine what the cost of the software will be for your business specifically. Therefore, although you can't compare the cost of Paycom until receiving a quote from their team, you can keep in mind some of the common factors that may affect your pricing.
Generally, when it comes to quote-based payroll software, much of the cost will depend on the size of your business and how many employees you'll be adding and paying using the system. Typically, payroll providers price their service on a monthly subscription basis—charging a monthly base fee, plus a monthly per-employee fee. Moreover, you might see additional fees for setup, certain tax forms, as well as for particular tools or services within the platform.
This being said, since Paycom doesn't detail their pricing upfront, you'll want to ensure that you find out exactly what kind of fees they charge, how their fees break down on a monthly or annual basis, and what features are included for a particular price when talking to their sales team.
Paycom Review for Small Businesses
With all of this information, you should have a better sense of what Paycom can offer as a payroll and HR solution—so, what's the verdict of our Paycom review?
Ultimately, there are both notable benefits and drawbacks to this software.
Pros of Paycom
In terms of benefits, Paycom is a highly automated, detailed, and advanced software solution. This platform truly is full-service, allowing you to manage the most specific parts of payroll, HR, and broader HCM within a single solution.
In this way, whereas many payroll services provide the essential tools you need to optimize your payroll and HR tasks, Paycom takes this optimization to the next level—in many cases, handling important and complex processes on your behalf (making it similar to a professional employer organization).
Additionally, a particularly noteworthy aspect of Paycom's functionality is the employee self-service app. This app contains all of the necessary features of the software, allowing employees to manage their time, benefits, documents, training, and even ask questions and find the right answers within the company.
Moreover, and as we'll discuss in greater detail below, Paycom is known for their top-notch customer service. A majority of the Paycom user reviews online mention Paycom's customer support—highlighting how helpful and knowledgeable their representatives are.
Cons of Paycom
On the other hand, there are also downsides to using Paycom as well.
First and foremost, Paycom doesn't provide transparent pricing information on their website—making it difficult to determine whether it's a viable solution for your business without talking to their sales team. Additionally, because you'll only know the pricing Paycom offers your business, you may be paying more (or less) than other businesses for the same service. With quote-based pricing, Paycom makes it harder for you to adequately compare their service to other providers who do list pricing information.
In addition, although Paycom's advanced features and automation can be benefits of the platform, they can also be drawbacks. When it comes down to it, it's likely that most small businesses don't need everything that's included within the Paycom software. Therefore, if you're a smaller business looking to optimize your payroll and HR, you may find Paycom too overwhelming and confusing, especially if the tools you do need are buried amongst a variety of those you don't.
Finally, it's worth noting that Paycom doesn't seem to offer any integration options for third-party tools. Although based on their feature set, you may not necessarily need to integrate other platforms with Paycom, it's nevertheless worth mentioning. In contrast, many other payroll and HR software solutions give you the ability to connect to other business tools, especially accounting software.
Ultimately, based on this evaluation, it seems that Paycom is better-suited for larger businesses with more complex needs. If you run a large organization and need an all-in-one solution that can be completely customized to your business, Paycom may very well work for you. On the other hand, if you need a straightforward payroll or HR platform to manage the essential tasks for a smaller team, you'll likely want to explore an alternative solution.
Paycom User Reviews
This being said, if you think Paycom may be a suitable solution for your business (and perhaps even if you don't), you may be interested in what users have to say about their experience with the platform.
Overall, online Paycom payroll reviews are fairly positive. Reviewers highlight the scope of functionality within the Paycom system, especially as a payroll and HR software. Additionally, as we mentioned above, many users praise Paycom's customer service.
Although there aren't many wholly negative Paycom user reviews, users do have critiques of the system. On the whole, most of these critiques are regarding the intuitiveness of the platform. Many users feel that the system isn't very user-friendly and has a steep learning curve when getting started.
Along these lines, some users also feel that the software is too customizable and some write that Paycom's capabilities do come at a price, although they don't include any specific pricing information.
Top Alternatives
Whether or not you think Paycom might be the right payroll and HR solution for your business, it's always worth exploring top alternatives before making a final decision.
In particular, you might consider the following options:
Gusto
If your business doesn't need all of the functionality that's included within Paycom, you might look into Gusto Payroll as a top alternative.
Like Paycom, Gusto is a web-based payroll solution that allows you to not only manage payroll, but also a range of HR processes. Gusto is available in three plan levels—Core, Complete, and Concierge—and the features you receive will depend on which of the three plans you choose. Gusto also has a new option for contractor-only employers, who simply pay the $6/employee rate and no base price.
On the whole, however, Gusto offers full-service payroll capabilities, employee self-service and profiles, health benefits and workers comp administration, paid-time-off policies, and unlimited customer support via phone, chat, or email. In addition, with the higher-level plans, Gusto also provides employee onboarding tools, time tracking, surveys, and more.
Here is an example of a Gusto dashboard. Image source: Gusto.
This being said, regardless of the plan you choose, Gusto can accommodate a variety of third-party integrations—which Paycom does not offer. Along these lines, whereas Paycom operates on a quote-based pricing system, Gusto includes all of their pricing information on their website.
Gusto plans start at $39 per month, plus $6 per person per month for the Core plan. Gusto also offers a range of fringe benefits add-ons for low monthly fees.
Ultimately, although Gusto doesn't offer the same range of features as Paycom does, it's a worthwhile solution for many small businesses—plus, with Gusto's transparent pricing, you know exactly how much it would cost your business to use this service and can compare this cost to any other solutions you're considering.
Get Started With Gusto Payroll
Zenefits
For a Paycom alternative with a greater focus on HR capabilities (but can incorporate payroll as well), you might consider Zenefits. Like Gusto, Zenefits is a user-friendly, web-based solution that is more likely to benefit small businesses.
With Zenefits, you receive core HR features, like hiring and onboarding, directory and organizational charts, document management, time and scheduling, and more. Additionally, Zenefits offers three plan levels, each with an increasing number of capabilities. With the higher-level Zenefits plans, you'll receive access to compensation and performance management tools, as well as employee well-being features.
This being said, Zenefits breaks down the pricing for all three of their plans on their website, with the Essentials plan starting at $10 per month per employee. If you want to add payroll capabilities to your Zenefits software, you can do this as well—for an additional fee of $6 per employee per month. Moreover, Zenefits includes mobile app access, third-party integration options, as well as HR and payroll advisory services (these will require an additional monthly cost).
Essentially, like Gusto, Zenefits is well-suited for business owners who don't need the extensive automation and range of features that Paycom offers. If your business is looking for a simple, easy-to-use, HR software with transparent pricing, Zenefits is certainly worth considering.
The Bottom Line
At the end of the day, only you can decide if Paycom is right for your business—based on what you need from your payroll and HR software. This being said, however, considering all of the information we've discussed in this Paycom review, it seems that Paycom is more wholly designed as a solution for midsize or large businesses and may not be well-suited for the average small business.
Although Paycom offers an extremely vast feature set with impressive customization and automation capabilities, it's very likely that most small businesses don't actually need all of these tools and therefore, a more straightforward, user-friendly solution will be a better option. In this case, small business owners who need a more basic payroll and HR platform might want to consider, Gusto, Zenefits, or even free payroll software.
Ultimately though, the choice is up to you—and if you do think Paycom might be the best solution for your business, we'd recommend requesting a demo and testing out the platform for yourself—so you have a firsthand sense of how it works in order to make your final decision.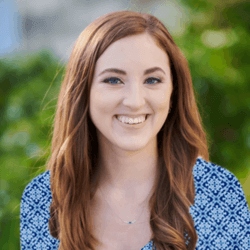 Senior Staff Writer
at
Fundera
Randa Kriss is a senior staff writer at Fundera.
At Fundera, Randa specializes in reviewing small business products, software, and services. Randa has written hundreds of reviews across a wide swath of business topics including ecommerce, merchant services, accounting, credit cards, bank accounts, loan products, and payroll and human resources solutions. 
Read Full Author Bio