If your business is considered "high risk" you know the hardships that come along with that. That label makes nearly everything you do as a business a bit more difficult to accomplish. You also have to be on guard against any companies that might be looking to take advantage of you when you're trying to obtain certain business necessities like a merchant services account or a payment processor.
But there are some companies out there aimed at helping higher-risk businesses, and PaymentCloud is one of them. PaymentCloud specializes in high-risk merchant accounts and works to get your medium- to high-risk business placed with a merchant account or payment processor.
A merchant account is key for your business because it's the means by which you'll be able to accept debit and credit card payments. Your merchant account is where the funds from the debit and credit card transactions you collect are deposited once those transactions go through. The payment processor then deposits those funds into your business bank account. In other words, a merchant account is vital to your small business's operations.
If you've been having difficulty finding a merchant account for your medium- or high-risk business, PaymentCloud may be a good solution. In this PaymentCloud review, we'll go over PaymentCloud's features, pricing, pros and cons, as well as look at what users have to say about the platform, plus some top alternatives. But first, let's define what it means to be considered a high-risk business.
What Makes a Business High Risk?
The reasons your business might be considered high risk range from how long you've been in business to the actual goods or services your business is selling. Generally, high-risk businesses don't conform to the usual standards that banks set forth, which is where other merchant services providers like PaymentCloud come in.
Businesses at risk for a high number of chargebacks or fraud, those with poor credit scores, those based outside of the U.S. but selling to customers in the U.S., and those who sell higher-risk products or questionable products can all be considered high risk.
PaymentCloud caters to these higher-risk industries, such as hunting and outdoor equipment; tobacco, CBD, and hemp; workout and nutritional supplements, and more. If your business is considered high risk, you will typically have a harder time securing merchant accounts, but luckily, there are specific high-risk merchant accounts out there for you to explore. PaymentCloud is one such option, which we'll explore now.
PaymentCloud: The Basics
Now that we're clear about what makes a business "high risk" and a little bit about what a merchant account is and what it's used for, let's talk about what PaymentCloud can specifically offer your business.
Though PaymentCloud is known for helping high-risk businesses get set up with merchant accounts, they also provide more than that. They can help you get EMV or virtual terminals, point of sale systems, chargeback prevention tools, and more.
PaymentCloud Features
Depending on what kind of business you have, PaymentCloud has a number of features and business solutions available for you. These include solutions for businesses with a physical retail store where you'd likely handle the customer's credit card or other form of payment yourself, as well as ecommerce stores that will conduct all of their business online.
Payment Terminals
Retail businesses with a brick-and-mortar location have retail POS systems, Europay, MasterCard and Visa (EMV) terminals, near field communication (NFC) terminals, and mobile and wireless terminals all available to them through PaymentCloud. Whether you need a full POS with a cash drawer or just a wireless terminal that attaches right to your smartphone, you can get it through PaymentCloud.
For ecommerce businesses, you can also obtain a virtual terminal from PaymentCloud, which allows you to process payments from any internet-enabled device. PaymentCloud's virtual terminal can also enter ACH transactions, send receipts, process refunds, pull transaction data, schedule recurring payments, run reports, and process batch files.
It's also worth noting that PaymentCloud boasts an easy application and same-day setup so you can start receiving payments next day.
Integrations
If you already have a payment processing system you're happy with but want to integrate it with PaymentCloud, there's probably good news for you. PaymentCloud can integrate with any management system that allows for third-party apps or that has an open API. That means if you sell on Shopify, Wix, Opencart, or a number of other sites, you can integrate that with PaymentCloud.
PaymentCloud also integrates with whatever online shopping cart you want to use for your business, including PrestaShop, 3dcart, and more. PaymentCloud says they integrate with any shopping cart, but also encourage you to contact them directly to confirm that your shopping cart software will be supported.
If you're worried about the logistics of integrated these systems, don't worry: PaymentCloud will take care of the deployment process so you don't have to. PaymentCloud boasts that integration can be completed in a matter of minutes, so you can start processing payments as soon as possible.
PaymentCloud Pricing
PaymentCloud doesn't offer any specific pricing on their website, so you'll have to contact them directly for a quote if you're interested in using them for merchant services. The rates likely will vary greatly from business to business depending on your business's risk level and exactly what it is you're looking for.
Due to the fact that they do offer services to high-risk businesses, the rates are likely partially dependent on the charge-back rates, the fraud rates, risk level, sales volume, and more of your business. As you may know, your per-transaction fees might be higher as well due to the level of risk.
Keep in mind, PaymentCloud does say they offer wholesale rates, no setup fees, and no cancellation fees; however, you'll still need to contact them directly for rates.
PaymentCloud Pros
Overall, there's a lot to weigh when considering whether PaymentCloud is right for your business. Here are some positives to using PaymentCloud.
High-Risk Option
PaymentCloud is a good option for high-risk businesses that might not be able to find a merchant services provider elsewhere that is willing to work with them. If you've been turned down by other merchant services providers, PaymentCloud might be one of your better options.
Customer Service
PaymentCloud strives to provide their customers with top-tier support and they make their customers their priority. They have a phone number and an email that customers can use to reach out to them with questions or concerns. You can even see on their website the approximate wait time to contact an agent and the number of available agents to help you.
Free Online Application
They do offer businesses a free online application that they can then go over with a specialist to see their options and possible pricing. PaymentCloud also doesn't charge for account or gateway set-up and offers a free cost comparison for those shopping around.
PaymentCloud Cons
There are some cons that come along with a merchant services provider like PaymentCloud that you should be aware of before making a decision. Here are some drawbacks of PaymentCloud:
Lack of Pricing Disclosure
The fact that you can't find the pricing or even a general pricing scale online for PaymentCloud could be a con for some. You have to reach out to them and provide information about your business to get details on pricing. While they're not the only quote-based company, there is a history of high-risk businesses being presented with unfavorable pricing or contracts because they have fewer options. While PaymentCloud is very vocal about not being one of those companies, their lack of cost transparency makes it difficult to confirm.
Ease of Use
While PaymentCloud's products are described as easy to use, and setup is typically handled for you, their website itself is a little confusing and not organized in the best way possible. This can be discouraging for some potential customers who might not be able to find all of the solutions available to them. We recommend contacting the company directly to explore your options, as well as pricing.
PaymentCloud Reviews
Customers on Google gave PaymentCloud 4.8 out of 5 stars. Reviewers note specific people within the company who they enjoyed working with and give rave reviews about their experiences with PaymentCloud.
"Getting a high-risk merchant account provider can be hard and very stressful. Melissa and crew went above and beyond to find me a provider. Communication is key and these people understand that," wrote one reviewer. Other reviews echo the same sentiment. "Not only do they provide excellent service, they are incredibly responsive and reliable," wrote another reviewer who said they'd also recommend PaymentCloud to other business owners.
Customers on other sites have good things to say as well. One Merchant Maverick customer said PaymentCloud helped them get approved when nobody else could and they were able to get their businesses running quickly.
They aren't ranked or reviewed by the Better Business Bureau, but there also seem to be no complaints against the company listed online either.
Is PaymentCloud Right for You?
If you're a medium- to high-risk business in need of merchant services you may already have found that it can be somewhat difficult to find one willing to work with you. If you're in a business that has a higher rate or chargebacks or fraud, you might automatically be considered high risk, even if you don't experience those issues with your business.
Other aspects around your business that might make it "high risk" can also make it difficult for you to find a merchant services provider, which is where PaymentCloud comes in. They're a reliable and legitimate provider in an area of the industry that can sometimes be a bit shady.
While they do not provide upfront pricing, it may be worth contacting them for a quote if you're looking for a merchant services provider for your medium- or high-risk business.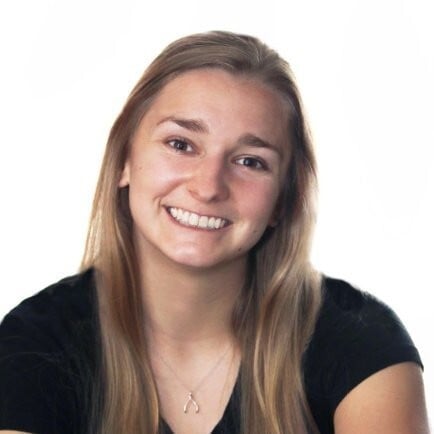 Nina Godlewski is a former staff writer at Fundera.
Nina worked to help make complicated business topics more accessible for small business owners. At Fundera, she focused on complex topics ranging from payroll management to launching a business. She was previously a staff writer at Newsweek covering technology, science, breaking news, and culture. She has also worked as a reporter for Business Insider and The Boston Globe.
Read Full Author Bio