When it debuted in 1998, PayPal was the first service that made electronic payments available to the masses. However, since that time many more new businesses have launched that rival PayPal as a merchant services payment processor.
This being said, there are a number of reasons why you might be looking for PayPal alternatives, including:
You want a dedicated merchant account. PayPal aggregates all of the funds of their customers into a single merchant account.
You're looking for greater POS functionality. PayPal's point of sale technology is limited compared to other providers.
You sell digital goods or services. PayPal does not offer seller protection for digital goods or services.
You're interested in lower fees. PayPal fees will vary based on the product you use, however, some payment processors will charge lower credit card processing fees, or waive fees for instances like chargebacks.
You need specific or better features than what PayPal offers. Although PayPal has a number of payment solutions, certain providers, like Stripe, for example, will offer more advanced online payment customization.
In any case, if you think a different solution might be right for your needs, you can start your search with our list of the 25 best PayPal alternatives.
Top Alternatives to PayPal for Business
As we mentioned, although PayPal is one of the most well-known online payment solutions for businesses (and consumers) there are a variety of platforms out there that may be a better fit for your needs. Let's learn more about some of the best PayPal alternatives on the market.
Sign Up for Square for Free
The Bottom Line
At the end of the day, any of these 25 solutions may be the best Paypal alternative for your business.
With all of these options, however, you'll want to consider factors such as your budget, the features you want, the types of payments you're looking to accept, and more, to decide which platform is right for your needs.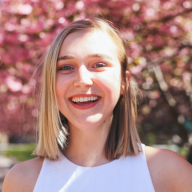 Contributing Writer
at
Fundera
Maddie Shepherd is a former Fundera senior staff writer and current contributing writer for Fundera. 
Maddie has an extensive knowledge of business credit cards, accounting tools, and merchant services, but specializes in small business financing advice. She has reviewed and analyzed dozens of financial tools and providers, helping business owners make better financial decisions. 
Read Full Author Bio