Whether you're a traditional brick-and-mortar retailer or an ecommerce merchant, the way your business accepts payments is a crucial piece of your operations—after all, this dictates how and when you get paid for your goods or services. Therefore, the merchant services solution you choose to work with is of the utmost importance. With all of the options on the market, you'll want to find the solution that best fulfills your business needs.
This being said, if you're looking to streamline your payments from writing checks to online processing or simply need a provider who can accommodate a variety of processing methods, you may be considering Paysimple. Servicing over 17,000 U.S. small business owners since 2006, Paysimple not only provides payment processing solutions, but billing, invoicing, and customer management tools as well. Is Paysimple the right option for your business? This Paysimple review is here to help you decide. We'll break down the features, pricing, pros, and cons of this merchant services provider. We'll also discuss top alternatives so that you have all the information you need to determine which payment solution is best for you.
What Is Paysimple?
As we mentioned, Paysimple is a merchant service provider that has been working with U.S. small business owners since 2006. Paysimple provides an all-in-one payments platform that allows you to accept and process payments in the way that works best for your business. With Paysimple, you can take payments online, in-person, or on your mobile device. Moreover, Paysimple includes tools for billing, invoicing, accounting integration, customer relationship management, and reporting.
As a merchant account provider, Paysimple requires that you submit an online application and once approved, you'll be able to customize the Paysimple solution that works best for you. Unlike a payment service provider like Square, the Paysimple service includes a merchant account that's unique to your business—this account is a bank account that allows you to accept credit card payments from customers. It's important to note, however, that although Paysimple will set you up with a merchant account, the account itself comes from a third-party provider—which also means that Paysimple is not the company that actually performs your credit card processing. Instead, Paysimple works with both the National Bank of Australia (NAB) and Worldpay for their merchant accounts and processing.
Paysimple Review: Features
With these basics in mind, let's continue our Paysimple review by discussing the various features of the Paysimple solution and what this merchant service provider can offer your business. On the whole, Paysimple provides you with a web-based software platform from which to manage the entirety of your payment processing, billing, invoicing, and customer relationships. From this platform, you can customize your payment solution, accepting and processing payments in the way that works best for your business. The Paysimple platform is SSL-secure and PCI DSS compliant. In addition to the web-based system, the Paysimple service includes access to their mobile app, which allows you to process payments and manage customers on-the-go.
Online Payment Solutions
The first type of service that Paysimple offers is online payment solutions. Overall, (as the name implies) this Paysimple feature gives you the ability to accept payments online—including credit cards, ACH-transfers, and electronic checks. This being said, with Paysimple serving as your payment gateway, you can use the Paysimple online payment solution in a number of ways:
Build an online store and accept payments from your customers through your ecommerce website.
Create customizable payment forms to accept payments from your business website or by electronic invoice.
Create and add "buy now" buttons to your website to direct customers to a payment page and accept payments directly on your site.
Use your laptop or desktop computer as a virtual terminal, creating an order and inputting the necessary payment information to process the sale—in this way, you also can accept orders and payment over the phone.
In-Person Payment Solutions
The Paysimple service also allows you to accept in-person payments. With Paysimple's POS software, you can accept credit cards, cash, checks, and ACH-transfers, set up one-time or recurring payments, as well as charge an account on file. This software allows you to connect to a USB card swiper to accept in-person credit cards using your computer. You also can connect to a mobile credit card reader to accept in-person cards on your tablet or smartphone.
You can order a credit card terminal directly from Paysimple or order the device they recommend (MagTek 21073062) from a third-party seller. However, according to the Paysimple website, more than likely, you'll also be able to use a terminal you already own.
Moreover, Paysimple gives you the ability to use any of your devices as a virtual terminal and key-in card-present transactions that way as well.
Mobile Payment Solutions
Whether online or in-person, Paysimple gives you the ability to accept and process payments using your mobile device. The Paysimple mobile app is available for both Android and iOS devices, including Android tablets, smartphones, iPads, and iPhones.
With Paysimple Mobile, you can accept the full range of payment methods that Paysimple offers: credit cards, ACH payments, and electronic checks. Additionally, you can accept credit card payments in-person, using a mobile card reader, or by keying-in the card information directly into your mobile device. Similarly, you can also key-in bank account information to accept e-checks.
Furthermore, the Paysimple mobile app syncs automatically with the web-based platform, giving you the ability to access your information and accept payments without having to worry about missing or out-of-date data. Plus, on top of mobile payment acceptance functionality, this app also allows you to access and update customer information, add and manage service offerings, and view all of your reports and dashboards.
Integrated Payments
With the Paysimple API, you also have the option to develop an integrated payment solution with the Paysimple service. You can use the Paysimple API and SDKs to directly integrate Paysimple payments into your SaaS offering, mobile app, or website. With this payment integration, you'll be able to accept credit cards and ACH payments from a single, secure, and PCI-compliant solution.
Billing
Regardless of the specific method you plan on using to accept payments, the Paysimple platform will include recurring billing software to help you streamline payment collection. With this software, you can set up billing schedules for recurring payments, including online, in-person, or mobile payments. Additionally, the Paysimple billing software will allow you to collect payment details  once and automate all future payments based on this information.
Invoicing
In addition to their billing software, Paysimple also includes invoicing software—giving you the ability to create and send branded invoices to your customers. With these invoices, you can include details like payment terms, invoice items, taxes, as well as email them with embedded click-to-pay buttons so your customers can pay immediately.
Moreover, by utilizing the recurring billing software we just discussed, you can develop a schedule to automate recurring email invoices and corresponding follow up emails. The Paysimple invoice software also includes automatic invoice tracking, adding invoices and payments to your customer records so that you always know their statuses. Plus, the real-time Paysimple dashboard allows you to track accounts receivables, view outstanding invoices, and analyze cash flow and trends in purchase behavior.
QuickBooks Online Integration
The Paysimple service includes a direct QuickBooks Online integration, automatically syncing payment data into the QuickBooks accounting platform in real-time. Once you've activated this connection—you must have a separate QuickBooks Online account, of course—the integration will run in the background of your Paysimple platform, ensuring that all of your data is accurate and up-to-date across both systems without requiring manual data entry. Moreover, the Paysimple-QuickBooks integration is built with safeguards to prevent the syncing of bad data or duplicate transactions.
Customer Relationship Management (CRM)
As opposed to using a third-party CRM software and needing to connect that tool to your payments system, Paysimple provides you with a platform that gives you the ability to store and manage your customer information. You can input and store complete customer data, including contact, payment, and communication information whether on your office computer or on-the-go with your mobile device.
With these records, you can send automated receipts, appointment reminders, invoices, and more. Additionally, you can access any customer account to send mobile-friendly notifications for purchases, failed transactions, and credit cards that need to be updated.
Moreover, the Paysimple CRM system will allow your customers to access their own portal, giving them the ability to view invoices, pay bills, and update their account payment preferences. Using all of the information stored in your Paysimple customer platform, you can identify your best customers and determine which individuals offer the greatest opportunity for growing your business. Plus, in addition to their QuickBooks integration, Paysimple offers direct integration with both Mailchimp and Constant Contact to use your customer profiles to develop targeted email marketing campaigns.
Reporting and Insights
With the Paysimple dashboard, you have access to all of your payment, invoice, customer, and other related data to help you make informed business decisions. Paysimple securely stores all of your records, automatically tracks received and outstanding payments, and updates everything in real-time. Additionally, Paysimple provides detailed reports of both your customer purchases and payment activity, allowing you to compare current and previous time periods with cash flow and customer reporting.
Customer Service
Finally, Paysimple includes a variety of different customer support options with their service. First, when logged in to your Paysimple account, you can access their live chat, call their support phone line, or submit a customer support ticket. Both the live chat and phone support are available during regular business hours. Additionally, Paysimple provides a number of self-service resources—including a support center with both articles and community discussions, FAQs, and a small business resources section of their website that offers webinars, demo videos, downloads, and guides.
Paysimple Pros
Now that we've explored Paysimple in terms of both features and pricing, let's see how this provider stands out against other payment solutions on the market. Keeping in mind everything we've discussed, here are two Paysimple benefits worth considering:
Flexible Service and Platform
One of the most significant advantages of Paysimple is the flexibility of their service and their software platform. Regardless of how your business needs to accept payments, Paysimple has the functionality to be able to support you—with in-person payments, online payments, mobile payments, and a virtual terminal. Plus, with each of these different solutions Paysimple offers a number of specific options like using your phone, computer, or tablet, with a card reader to accept in-person credit cards.
Moreover, the Paysimple software platform itself is flexible as well. You can access the system wherever you have internet, as well as on any mobile device using the Paysimple app. Additionally, the platform not only gives you the capabilities for payment acceptance and processing, but it also provides helpful tools for recurring billing, invoicing, and customer management giving you a greater (and more flexible) way to manage this crucial part of your business in one place.
Billing and Invoicing Capabilities
Not all merchant account providers include billing and invoicing functionality within their payment platform, making this a truly unique and beneficial feature of the Paysimple solution. Even as Paysimple writes on their website, "the strength of the recurring billing portion of the system is ideally implemented within those organizations that accept multiple payments from subscription customers."
Therefore, the billing and invoicing capabilities that Paysimple provides makes their platform particularly appealing to service-based businesses, who can invoice their jobs, accept payments, and manage their customers within this one system. Plus, with the flexibility of Paysimple, as we just mentioned, service-based business owners who are on-the-go can benefit from the ability to bill, invoice, and take payments regardless of location, acceptance method, or payment type.
Paysimple Cons
Despite these two impressive benefits, there are downsides to Paysimple that you'll want to think about as well. Here are a few to keep in mind:
Fees
With the lack of fees from merchant service providers like Fattmerchant and Payment Depot, there's no doubt that the fees involved in the Paysimple pricing are a drawback of their solution. This being said, not only does Paysimple charge a variety of fees for both credit card and ACH processing (on top of the traditional transaction fee) but the fees are also not particularly clear and not present on Paysimple's main pricing page.
Additionally, as we mentioned when discussing pricing, Paysimple states that all the fees on their website are "standard rates"—meaning they can vary, making it difficult to determine the overall cost of using Paysimple. With less-than-transparent pricing, it's also difficult to compare Paysimple's cost to other providers on the market and to ensure that you're receiving a competitive and fair price.
Moreover, although Paysimple gives you the ability to take payments in a number of different ways, it seems that they charge one transaction rate regardless of the way the payment is accepted. In contrast, most providers charge distinct rates for in-person vs. online credit card processing, as in-person payments typically have less risk, and therefore, cost less. This being said, then, it's certainly possible that you'll be able to find a more affordable transaction rate from another provider, perhaps by going directly to Worldpay (who provides Paysimple customers with their merchant accounts) or another similar processor.
U.S. Only
Paysimple only offers their solution to U.S.-based businesses processing payments in U.S. dollars. Although this may not be an issue for certain businesses, it places significant limits on the customer base for small businesses, especially those that are online-based. If you have an online store in particular, it's beneficial to be able to accept payments from all around the world and expand your reach past U.S. borders.
Therefore, the lack of international capabilities is definitely a downside of Paysimple—especially considering that many other payment solution providers, from Stripe to Square can accommodate payments in a variety of currencies all over the world.
Lack of Transparency
Although Paysimple does provide a wealth of information on their website, as we mentioned briefly above, they are overall lacking when it comes to transparency, especially in terms of their pricing. With other payment processing companies listing their fees in an accessible and comprehensible way online, as well as detailing specifically the fees that different business types will pay, the information available on Paysimple's website is subpar.
Moreover, even though Paysimple includes the fee and billing explanation in their Support Center, this resource is not front and center nor does it provide anything other than the "standard fees." In fact, and as we'll discuss in greater detail shortly, Paysimple customer reviews report that the Paysimple payment terms are not clear and billing statements can be difficult to locate.
Paysimple Customer Reviews
What do Paysimple customers have to say about their experience with this payment solution? On the whole, Paysimple customer reviews are generally positive, although they often include both pros and cons of the Paysimple service.
In terms of the positives, Paysimple customer reviews typically highlight the flexibility and user-friendliness of the platform, as well as the benefit of the mobile app. Additionally, many customers write that Paysimple is great for invoicing and setting up recurring payments, especially as an alternative to paper checks. In fact, many Paysimple customer reviews are written by service-based business owners who feel that Paysimple is easy to use and provides the tools they need to take payments and manage their customers.
When we talked to Susan Williams, founder, owner, and manager of the Law Office of Susan E. Williams, she told us she's been very pleased with PaySimple. In fact, she said, other lawyers have tried to convince her to switch, but she's been so happy with their service that she hasn't even considered changing.
Specifically, Williams mentioned payment reminder emails, automatic payment drafts, platform security, ease of use for clients, and the mobile app as some of the top benefits of PaySimple—also admitting, however, that the app does not have all of the functionality of the web-based version.
She said, "PaySimple makes the process to get paid for my services in business seamless and hassle-free—getting paid faster and easier makes my business more efficient. PaySimple allows me to focus on my law practice and litigating cases without the hassle of worrying about how I will be paid attorney fees."
Finally, positive Paysimple customer reviews also often mention the customer support team, writing that they're helpful for resolving all sorts of issues.
On the negative side, some Paysimple customers feel that the platform has limitations, and therefore, is not a great option for scalability. Additionally, a number of Paysimple customer reviews report that there are elements of the service that are not as clear as they would like them to be. Some reviewers feel that the payment terms are not particularly clear and the billing statements are difficult to acquire. Plus, some reviewers feel that the payment collection and verification time is not consistent and could be faster. Moreover, a variety of Paysimple customer reviews write that different parts of the platform (past transactions, reports) could be more intuitive and easier to access.
Paysimple Review: Top Alternatives
Before deciding whether Paysimple is the right payment solution for your business, it's worth looking into some of the alternatives available on the market. With a variety of merchant account providers and payment service providers out there, there are numerous options you might explore. This being said, however, here are two top alternatives to consider:
Square
As one of the companies that has revolutionized payment processing in the technological age, Square is a great Paysimple alternative for businesses who don't need a dedicated merchant account. As a payment service provider, Square aggregates all of their customer's payments into a single merchant account and then deposits the respective funds into each merchant's business bank account.
This being said, on the whole Square offers a variety of options for payment processing, including online payments for ecommerce, virtual terminals, mobile and iPad-based POS, as well as invoicing. Like Paysimple, one of the most notable benefits of Square is their flexibility—with a number of different ways to accept payments, Square can accommodate all kinds of small businesses.
Additionally, each of Square's services offers numerous unique features, from inventory management capabilities to social media and marketing tools to hundreds of integration options—providing a much greater feature set than Paysimple.
Moreover, Square offers a flat-rate pricing structure, with per transaction fees differing based on how you accept the payment. Square's pricing information is also easily accessible on their website and doesn't include statement fees, PCI compliance fees, refund fees, or many of the other fees that Paysimple charges. Plus, the Square POS or online payments platform requires no monthly fee and each Square account even comes with a free magstripe reader.
Therefore, on the whole, Square is a worthy Paysimple alternative if you like the flexibility that Paysimple offers, but are looking for more clear and affordable pricing and don't require a dedicated merchant account.
Sign Up for Square for Free
Payline Data
On the other hand, if you need a dedicated merchant account, you might consider Payline Data as a Paysimple alternative.
Like with Paysimple, all Payline Data customers receive a unique merchant account, with the actual processing and accounts provided by Worldpay. Payline Data also gives you the ability to choose the way you want to accept payments, offering service for mobile payments, online payments, in-store payments, and integrated payments.
Unlike Paysimple, however, Payline Data prices their solution based on how you accept payments, giving them the ability to offer much more clear and affordable rates. Priced based on the interchange plus model, Payline Data charges 0.2% + $0.10 plus the price of interchange per transaction for in-person payments and 0.3% + $0.20 plus the price of interchange per online or virtual terminal transaction.
Additionally, the Payline Data monthly subscription fees, at either $10 or $20, are much cheaper than Paysimple and include almost the same functionality. Payline Data also offers subscription billing capabilities—like Paysimple—in order to accommodate service-based businesses.
On the whole, therefore, Payline Data offers a very similar payment solution to Paysimple, with one notable exception—pricing. This being said, if you're looking for the cheapest credit card processing for your small business, you'll certainly want to consider Payline Data as an alternative option to Paysimple.
Paysimple Review: The Bottom Line
At the end of the day, the way your business accepts payments—and the costs you incur to do so—are influential factors to how your operate and your overall bottom line. Therefore, choosing a payment solution provider is an important decision and only you can determine what is best for your business.
This being said, with a flexible platform and substantial capabilities for service-based businesses, there's nothing to say that Paysimple's payment solution won't serve your business well. However, with their less than transparent pricing and overall amount of service fees, it's also worth considering that there might be other options on the market—Square, Payline Data, and more—that can better meet your needs and budget. 
Nevertheless, if you're interested in the solution that Paysimple has to offer, you might decide to try out their platform for yourself. You can sign up for a 14-day free trial of Paysimple, without needing to provide a credit card. This way, you can explore the ins and outs of the Paysimple system, getting a better sense of whether Paysimple's solutions will work for your business.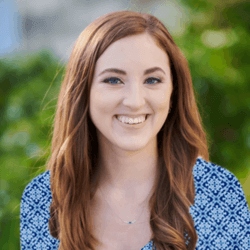 Senior Staff Writer
at
Fundera
Randa Kriss is a senior staff writer at Fundera.
At Fundera, Randa specializes in reviewing small business products, software, and services. Randa has written hundreds of reviews across a wide swath of business topics including ecommerce, merchant services, accounting, credit cards, bank accounts, loan products, and payroll and human resources solutions. 
Read Full Author Bio