If you're starting an ecommerce business, you want a software application that will allow you to set up your store and manage day-to-day operations—at a reasonable price, of course. With a variety of ecommerce platforms on the market, all at different price points, you may be wondering if there are any free options. That's where open source platforms, like PrestaShop, come in. Unlike many other ecommerce solutions, open source platforms are free to download and allow you to modify the code of the software to fit your specific needs.
The PrestaShop open source platform was created in 2005 and has grown substantially since. Now one of the most popular ecommerce platforms in Europe, PrestaShop is known for their free software, customizability, and international reach. Is PrestaShop the right fit for your small business? In this PrestaShop review, we'll help you answer that question by taking a look at PrestaShop's features, pricing, customer reviews, and comparing their platform to industry competitors.
PrestaShop: The Basics
PrestaShop is a European-based ecommerce software platform. As we mentioned above, PrestaShop offers a free open source ecommerce solution which can be downloaded, installed, and customized for your particular business. Although PrestaShop has previously tried to launch a fully hosted, ready-to-use version of their platform called PrestaShop Ready, this software is not currently available.
This being said, unlike fully hosted solutions like Shopify and BigCommerce, PrestaShop requires that you find your own web hosting or work with PrestaShop's hosting partner, 1&1 IONOS. Additionally, as an open source solution, it's very likely that PrestaShop will require development and technical resources for you to truly make the most of the platform and customize it for your business's needs.
Nevertheless, PrestaShop gives you the fundamental ability to set up and launch your online store. You can customize your website, add products, manage your orders, process payments, market your store, and support your customers.
Pros
Features
Usability
International Reach
Cons
PrestaShop Features
Although PrestaShop is an open source solution, the platform includes a significant amount of features out-of-the-box. According to their website, PrestaShop has over 600 features, fulfilling your full range of ecommerce business needs—store management to shipping to marketing, and more.
Store Creation
PrestaShop allows you to create your store's website and customize it to your business. You can either use and customize the default template or buy and download others from PrestaShop Addons, their official add-on marketplace.
With your PrestaShop store, you can organize your products, configure internal search, adjust the navigation, and dictate your checkout process, including one page checkout. In addition, you can optimize your store for international business. PrestaShop includes translation for over 25 different languages and allows you to use a multi-language product sheet to adapt to different markets. You can also set the currencies you accept and automate the exchange rate movements.
Payment Processing
To accept online payments with PrestaShop, you have a variety of options. You can work with one of the PrestaShop Partners (free or paid), which include payment processors like PayPal, Braintree, Amazon Pay, WorldPay, Authorize.Net, and more. You also have the option to pay for and download one of the other 250+ payment add-ons from the PrestaShop marketplace.
Product and Customer Management
With the PrestaShop ecommerce platform, you can list an unlimited number of products on your site. You can give features and values to your products, create packs, sell customizable goods, as well as add and sell digital products. You can also create both product categories and subcategories, track your inventory, and get a dashboard overview of your manufacturers and suppliers.
For your customers, you can allow them to create an account and track their orders. Through your PrestaShop interface, you can create a customer information database, as well as run customer service activities.
Order Management and Shipping
You can create and edit orders from your PrestaShop admin, customize a workflow for orders and returns, print shipping slips, as well as automate email templates for different order status. PrestaShop also allows you to configure shipping with your chosen carrier, choose delivery zones, determine the pricing for different shipping methods, and calculate taxes based on location.
Marketing and Reporting
PrestaShop includes integrated marketing and reporting capabilities. You can create special offers, highlight your products, and increase engagement through abandoned cart, recently viewed, and back-in-stock product emails.
PrestaShop lets you manage your store's SEO, connect to social media pages, and run digital advertising on your site. The reporting functionality allows you to track marketing, sales, customer, and product performance—as well as provides an overview of your main data.
Add-Ons
You can only download and buy add-ons from the PrestaShop marketplace—which offers over 6,000 modules, themes, and services—ranging from site navigation tools to social media integrations to shipping services.
PrestaShop Support
As an open source solution, dedicated support is not included with PrestaShop, however, they do offer different support plans at additional costs.
This being said, you also have access to useful resources like the PrestaShop forum, community, documentation, FAQs, as well as YouTube tutorials.
PrestaShop Pricing
After going through the full range of features that PrestaShop offers, you may find yourself asking, "Is PrestaShop really free?" This is a valid question, and the answer, unfortunately, requires more than a simple "yes" or "no."
To explain, PrestaShop's ecommerce platform offering is open source, so yes, it's free to download (they also offer a free demo). However, although the actual open source software is free to download, this doesn't mean that it will be totally free to run your ecommerce business through this platform.
If you use PrestaShop, you'll have to find your own web hosting, which comes at a cost. Using PrestaShop's hosting partner, for example, will cost you anywhere from $8 per month to $14 per month, depending on which plan you choose.
Other hosting providers may have different rates. Additionally, there will be the cost for payment processing, which will vary depending on the processor. Stripe, as an example, charges 2.9% + $0.30 per transaction. Some of the payment add-ons are free to download with PrestaShop, like PayPal, for example. But others, like Square, require you to pay ($169.99) to download the module itself.
Furthermore, if you want to extend the functionality of your store to more than what is included in PrestaShop, you'll have to pay for themes and modules from the marketplace to allow you to do that.
Plus, the more customization you want, the more you'll need to work with a developer to help you build your site. This is an added cost (and potentially a big one) people often forget about when it comes to open source ecommerce platforms. Unless you have technical knowledge, platforms like PrestaShop typically requires help from a developer to set up, and sometimes manage, your store.
Modules in the PrestaShop marketplace; photo: PrestaShop
Cons of PrestaShop
Although PrestaShop has some strong benefits, there are drawbacks to consider, as well. Here are a few cons to keep in mind:
Development
In terms of PrestaShop open source, if you don't already have technical knowledge, it's always going to be more difficult to run your ecommerce business through an open source platform. Although PrestaShop includes much of what you'll need already, you still have the challenge of downloading, installing it, and figuring out the technical aspects of the software. More than likely, you'll need development help, which can certainly be a hassle (and expense) for many business owners.
Additionally, due to the nature of open source, developments in the software are constantly being released, which means the possibility of bugs, version conflicts, and no professional support from PrestaShop to help you through them. Not to mention, although the marketplace can give you access to helpful add-ons, you have to incorporate them into your platform yourself, and risk the possibility that they don't integrate quite right with the software and cause software issues.
Cost
The free aspect of platforms like PrestaShop open source is appealing to many owners looking for the most efficient way to run their ecommerce business.
However, although open source is free to download, as we've explained, there are numerous additional costs to consider. These costs are unpredictable and can vary—you may end up spending more on this "free" platform than you would with a subscription-based, full-service option.
What PrestaShop Customer Reviews Say
Although most PrestaShop product reviews are positive, users do mention their problems with the platform as well. The biggest con that users seem to agree upon is the development issues of open source.
These PrestaShop customer reviews say that the software can be buggy and there are glitches between versions and when adding modules from the marketplace. Another common complaint is the cost of some of the add-ons and the comment that PrestaShop is not really free.
PrestaShop Alternatives
Before deciding PrestaShop is the ecommerce platform for you, it's worth exploring all of your options and taking a closer look at some of PrestaShop's competitors. Here are two alternatives:
Shopify
Shopify is one of the biggest players in the ecommerce industry, and for good reason. Shopify is known for its ease of use (beginner and beyond), customizability, and integration capabilities. Plus, unlike Prestashop, Shopify is a fully hosted platform.
Although Shopify has many of the same features as PrestaShop, it also offers different plans and pricing based on your needs, a variety of app integrations, and the simplicity and peace of mind that comes with an all-in-one solution. Shopify is certainly a worthy alternative to PrestaShop if you're concerned about development resources and cost. One customer review for PrestaShop even says if you don't want to learn the technical aspects, choose Shopify.
Magento
If you're looking specifically for an open source ecommerce platform, the only one that truly compares to PrestaShop is Magento. Magento is actually one of the most popular ecommerce platforms in the world and is well-known for their open source offering. Magento has an impressive feature list and gives you the ability to extend your functionality, like PrestaShop, with add-ons from their marketplace.
Although much of what Magento offers is quite similar to PrestaShop, Magento focuses more on their customizability, offering a wider range of add-ons for users. Additionally, Magento appeals to businesses who are larger or growing quickly and have unique needs.
Admittedly, however, Magento seems to be more costly because of the development resources required for set up and maintenance of the platform. If you're looking to take your business to the next level in terms of customization and have the development capabilities to do so, Magento is worth considering.
Is PrestaShop Right for My Business?
Ultimately, the right ecommerce platform for you depends on your business and specific needs. If you're particularly interested in an open source platform, PrestaShop is definitely one of the best out there. With over 600 features included in a free, downloadable software, you already have impressive functionality that you don't get with many other platforms. Additionally, if you're looking to run your store internationally, PrestaShop is a great choice to facilitate that business.
Like with all open source platforms, however, keep in mind that there are added costs beyond the software itself. If, on the other hand, you're looking for a fully hosted platform, you might be better off going with a tried-and-true solution, like Shopify. At the end of the day, if you're unsure of whether PrestaShop is right for you, you should take advantage of their free demo to help you reach a decision.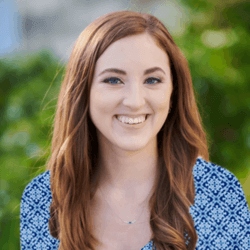 Senior Staff Writer
at
Fundera
Randa Kriss is a senior staff writer at Fundera.
At Fundera, Randa specializes in reviewing small business products, software, and services. Randa has written hundreds of reviews across a wide swath of business topics including ecommerce, merchant services, accounting, credit cards, bank accounts, loan products, and payroll and human resources solutions. 
Read Full Author Bio