The 6 QuickBooks Updates That Will Change Your Business for the Better
My middle initial is I.
Legally, this stands for Irene.
Un-legally, this stands for InstantGratification.
And yeah. I'm not backing down from un-legally. Just let that go, okay? (Also, I do realize that instant gratification is two words. But, let's move on — I've got stuff to show you!)
So, back to instant gratification. It's one of the things I dearly love about Quickbooks Online. They do new releases about every 4 weeks, rather than once a year. Which means I get new stuff, you know, once a month.
Some recent releases have been a real game changer for me. Here is a list of some of my favorite QuickBooks updates:
1. Hiding account balances from users with limited access. HELLO! The reason I'm giving limited access is because I want them to have… limited access. So the fact that I can hide balances makes me so happy!
2. Automatically adding the invoice number to the email subject line. Love this. I find that many people use email as their filing system, and because QBO does such an amazing job with online invoicing, my clients were finding it hard to go back and search for invoices. I was manually adding the invoice numbers to the subject for them. Now I don't have to, so yay!
3. Customer notes are baaaaaaack. We used to be able to add a little note in the customer record that would show up when you clicked on them… and then it went away and that gave me #sadz. We used this for so many random things. Birthdays, weird issues we were having, if we wanted to send messages about a client internally… and now we can do that again. This makes me happy!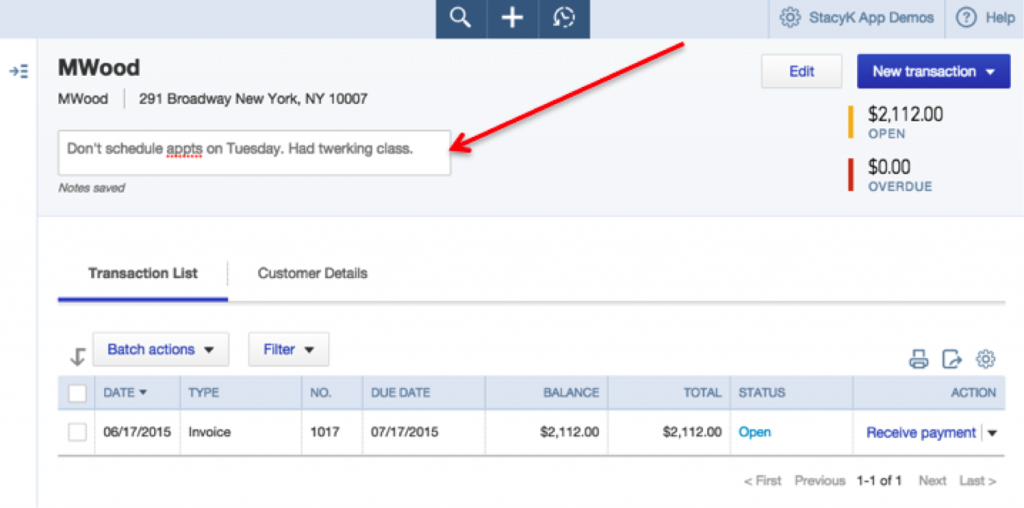 4. "IMPROVED INVENTORY" in the Quickbooks Labs. (I suspect this might be a preview of the upcoming Lettuce Inventory Integration, but I cannot get confirmation of that from the dev teams.) To access the labs, you click the Gear icon, and you'll see it in the list under "Settings":
From what I saw, it had support for SKUs, product images, batch actions and filtering, and only for the QBO Plus subscription level. It didn't seem to be available if there were sub-items.
5. Multi-currency in QBO US. I REPEAT: MULTI. CURRENCY. IN. US. Q. B. O. Here's what I'm officially allowed to say. "General availability for multicurrency will be in August."
6. QBO Windows Client – technically, this is in beta, but MAN. I believe this is a true game changer. For all those QBO haters out there, I feel like this will bridge the gap. This is an app, similar to the native QBO Mac client, I have two words: report auto refresh.
Obviously, you've got to be a true QBO nerd to appreciate these QuickBooks updates as much as I do. But, even if you aren't a nerd, these changes are small wins that make a big difference. Even better, I think they represent what is one of QuickBooks Online's best advantages: continuous releases.

Stacy Kildal is owner/operator of Kildal Services LLC—an accounting and technology consulting company that specializes in all things QuickBooks. In 2012 & 2013, Stacy was named one of CPA Practice Advisor's Most Powerful Women In Accounting. Stacy is one of the three hosts for the QB Show and has also been featured frequently on Intuit's Accountant Blog, Community "Ask the Expert" forums, at various Intuit Academy To Go podcasts, as well as hosting a number of Intuit Small Business Online Town Hall sessions. She is a big fan of working mobile and has been recognized by Intuit as being an expert on QuickBooks Online, having written Intuit's original courses for the US, Singapore and Canadian versions.

Latest posts by Stacy Kildal (see all)