Picking the right business bank account for your small business is no easy feat. There are tons of option to choose from, each with different advantages and disadvantages. Most give you a similar slate of features, but have different conditions or external factors that make them a better fit for you and your company. And if you're thinking about opening a Regions business account, you're likely to have a ton of questions about which one is right for you.
There are six Regions checking accounts, each designed to help you accomplish your company's financial goals. Each account comes with different features and perks in exchange for certain qualifications. Better still, these accounts all provide different levels of support depending on how and when you choose to bank.
Here's everything you need to know about Regions business account options, whether you're opening a business bank account for the first time or looking to find a new account to fit your company's needs.
What You Need to Know About Regions Business Account Options
Regions Bank offers six checking accounts, five of which are targeted toward for-profit companies (one is exclusively for nonprofits—more on that later). For the most part, each of the accounts offers you the standard features you'd expect from a business bank account: wire transfers, deposits and withdrawals, and free online banking.
With a Regions checking account, you'll get access to the bank's network of 1,500 branches and 1,900 ATMs across 14 states in the South and Midwest—namely: Alabama, Arkansas, Florida, Georgia, Illinois, Indiana, Iowa, Louisiana, Mississippi, Missouri, North Carolina, South Carolina, Tennessee, and Texas.[1] Each account only requires a $100 initial deposit, regardless of which option you choose. You can also use Regions' online banking, complete with Quicken and QuickBooks integrations if you use either platform to manage your finances. Here's what each account provides specifically.
Regions Business Checking
Regions Business Checking is the bank's straightforward option for businesses that want to manage their daily finances. The account provides $5,000 in free monthly cash deposits and 150 free items every month (you'll pay $0.50 per additional item). Better yet, you'll get access to one of two Regions banking platforms: iTreasury Small Business cash management or Regions Banking for Business with Bill Pay. The former offers cash flow and liquidity management, while the latter helps you keep on top of recurring payments and expenses automatically.
The Regions Business Checking account comes with a $12 monthly fee, which is waived if you maintain an average monthly balance of $2,500, charge at least $1,000 on a Regions Business Visa Checkcard, or transact that same amount through the bank's merchant services.
Regions Simple Checking Business
Regions Simple Checking Business offers an introductory-level experience for new businesses and existing companies that don't need to do a ton of complicated financial transactions on a frequent basis. This account does a great job at offering the basics: You'll get $2,500 processed free every month (with a $0.25 charge per $100 in additional cash deposits), free online monthly statements, overdraft protection (if you link another Regions account for funding), and 75 free monthly items.
The Regions Simple Checking Business account might be right for you if you don't expect to do a ton of transactions every month. You can avoid the monthly $7 fee by generating at least $500 in Regions Business CheckCard or Business Credit Card purchases. So, even if you don't have a business credit card with Regions, you're still coming out on top with low fees.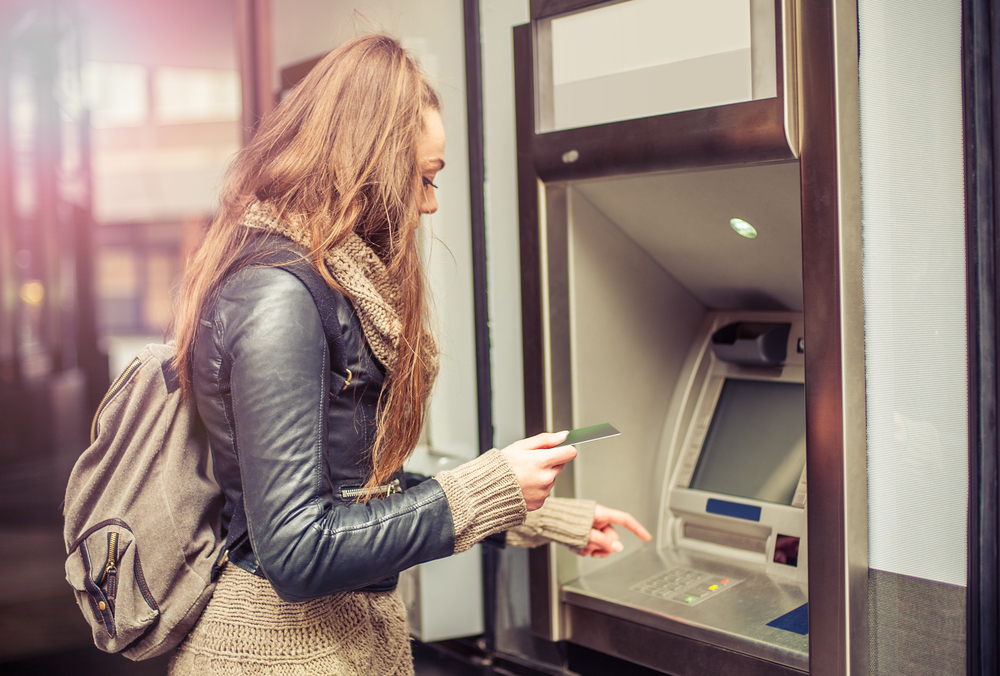 Regions Checking Advantage Business
If you need more monthly transactions than Regions Simple Checking Business provides, consider opening a Regions Checking Advantage Business account instead. You'll get 500 free combined transactions per month, as well as $20,000 processed at no charge.
Regions Checking Advantage Business is a step up from what you'd get from the basic checking option. In exchange for the benefits and services it provides, you'll have to keep a monthly balance of $10,000, a combined balance of $30,000 in related non-personal accounts, spend $2,500 through a Regions Business Visa CheckCard or business credit card, conduct one merchant services transaction, or make a deposit to the account via Regions Quick Deposit function. Otherwise you'll pay a modest $25 monthly account fee.
Regions Checking Advantage Plus
Regions Checking Advantage Plus offers a step up from Checking Advantage, primarily with regard to free monthly transactions. This plan offers 700 free items monthly, with a $0.50 fee for every transaction thereafter. Note that it offers a lower maximum cash deposit limit at $10,000, versus the $20,000 free transaction maximum with Checking Advantage Business. You'll still get access to Regions' cash management tools or online banking platform, and can have your monthly fee waived with a $25,000 monthly average balance. This account comes with a lower monthly fee, too, at $22 instead of $25.
If having more free items every month makes more sense for your business than a higher cash amount for free deposits, then Checking Advantage Plus might be the best option for you. The differences between this and regular Checking Advantage are minimal, with this tradeoff being the only major sticking point. You'll have fewer methods available to you to have your monthly fee waived, which might also factor in if you don't anticipate keeping $25,000 in the account every month.
Regions Business Interest Checking
Any time you can earn interest on a business checking account, you're investing in your business without having to do much work. Thankfully, Regions Business Interest Checking allows you to do just that; you'll earn interest every month, and your rate will vary depending on the area in which your business operates. You'll also get $5,000 in free cash deposits every month, as well as access to the bank's cash management package or online banking platforms.
This account also comes with a smaller monthly average balance requirement in order to have the $15 fee waived. You only need to keep $5,000 in the account every month to keep from paying the fee, which is much more attractive for businesses that don't expect to carry a high balance but still want to make their money work for them.
Regions Not-for-Profit Checking
Rounding out Regions business accounts is their not-for-profit account option. This account is, as the name suggests, only available to registered non-profits, which means that it's not a fit for you otherwise. But if you qualify, you'll get an account that provides you with 75 free items and $5,000 in free cash deposits every month. Better still, there's no monthly fee on the account whatsoever—no need to keep a minimum balance or use Regions' other banking services in order to keep your account free of monthly fees.
Which Regions Business Account Option Is Right for You?
You've got a full round-up of what Regions provides. Now let's get into the details about figuring out which account is right for you. Start weighing your options by determining your business's current needs, as well as its growth plans for the future.
Determine What You Need From Your Bank
The first step toward picking the right bank account for you begins with determining your current needs. Choose an account that balances features and free transactions with a realistic impression of your monthly balance. If you opt for an account that has more perks than you can afford to keep open without a monthly fee, consider alternative options that provide you with a better balance of features for your money.
On the same token, make sure that you don't opt for an account with a low monthly balance requirement at the expense of free transactions and transfers. You need to make sure you're getting all the services you need without paying for those you don't through monthly fees.
Forecast Your Monthly Balance
The truth is, most beginner-tier business checking accounts are pretty much the same. They require similar monthly balances to stave off fees, and usually give you around the same number of free transactions and deposits. Things become trickier as soon as you need more out of your banking relationship, however.
By forecasting your monthly balance, you can help decide if starting with a basic-level account is even the right fit for your business. If you have a solid amount of cash every month that you know you won't have to touch, it might be worth your while to opt for an account with more features in exchange for a higher monthly balance. Don't be afraid to consider higher levels of support if you believe your monthly balance can support it.
Assessing your current financials is only the beginning. You'll want to pick a bank that gives you room to grow as your business expands. This means choosing a banking partner that offers different account tiers as your company grows. Don't just pick an account based on what it offers you on a specific account level—be sure to factor in what the bigger, more feature-laden accounts can offer for you and your business down the line. Changing business bank accounts can be a pain, particularly after your business is established and your clients pay monthly invoices. The last thing you want to do is miss out on payments because a client forgot to update your account information in their database. It's better to find a bank you can grow with, rather than outgrow.
The Best Regions Business Account Alternatives
If you've taken a look at the six Regions business checking account options and aren't sure if any of them are the right fit for your business, there are a few alternatives out there that might fit the bill. For some, Regions locations might not be close enough to your business. For others, it might be beneficial to find a business bank account that provides you with top-of-the line digital banking products. Here are two alternatives to Regions business accounts that might be worth considering.
Azlo Business Checking
Azlo is unique in that it's an internet-only bank, which means you can do everything from applying to daily banking from the comfort of your computer or smartphone. This bank is designed for the internet-savvy, as well as companies that do much of their business without relying on cash. You'll do all of your deposits online through Azlo's intuitive interface, which means that you don't need to worry about the bank's lack of physical branches.
Opening an Azlo Business Checking account offers a ton of perks. Chief among them is the bank's lack of account fees. There are no fees at all when you're an Azlo member—this means that you don't have to worry about service fees, monthly account fees, or other small-time fees that can take a chunk out of your cash flow. Better still, there's no minimum balance required to open an account, which is a better deal than Regions' modest $100 deposit requirement.
Take note that Azlo doesn't support cash deposits, since it's online-only and therefore lacks the capability to do so. This might make it tough for you to consider an Azlo account if you deal primarily in cash, or need the ability to deposit cash down the line. You won't be able to send money wires through Azlo, although you can overcome this by way of free electronic payments, which are supported. Last but not least, you can't get a physical checkbook with Azlo, nor can you have the bank send checks on your behalf. But if these limitations don't affect your business, Azlo's a top contender for your banking needs.
Best for: Digitally inclined business owners who don't need support for cash deposits
Chase Performance Business Checking
Since Regions is localized within a handful of states, you might be interested in a bank with a broader reach across a wider swath of the country. If that's the case, you might want to think about opening a Chase business banking account. Among the bank's top options is Chase Performance Business Checking.
A Performance Business Checking account is perfect for small and midsize business that need tons of flexibility with transactions. The account provides 250 fee-free transactions every month and charges a modest $0.40 for every transaction thereafter. This only accounts for cash deposits made with bank tellers, as well as debits and incoming wire transfers—ATM deposits are free and don't count toward your monthly limit. Chase Performance Business Checking also gives you $20,000 in cash deposits for free every month, which is great for businesses that have to bring in cash on a frequent basis.
Chase Performance Business Checking comes with a modest $30 service fee per month, which gets waived with a minimum daily balance of $35,000. If you know your account will hit this mark, however, it's worth considering. The number of free perks you get per month might make it a competitor against Regions' offerings.
Best for: Small and mid-size businesses that need the accessibility of a big bank, while also getting tons of monthly transactions for free
Axos Business Interest Checking
If you're looking for an alternative interest-yielding checking account, consider the Axos Business Interest Checking account. With an Axos Business Interest Checking account you'll earn 0.8% APY after your $100 initial deposit requirement.
Other perks of the Axos Business Interest Checking account include ATM fee reimbursement on any ATM located in the United States, 50 free items, and up to 60 free remote deposits every month. Axos will also waive your $10 monthly maintenance fee if you are able to maintain an average daily balance of $5,000.
In addition, being one of the oldest online banks in the country, Axos provides customers with a variety of online banking features, including online statements, bill pay, and a mobile app.
Choosing a Business Bank Account
No matter which bank or business account you choose, the best thing you can do is be prepared and know your company's financials. Have a good sense of your monthly account balance—both now and what you might expect in the future. The more you can determine your current and future needs, the better off you are when you make your choice. Be sure to pick the right bank account for what suits your business today, and choose a bank that will be right there with you for the future, too.
Article Sources:
Regions.com. "About"