The Top 5 Retail POS Systems
Intuit QuickBooks GoPayment: The retail POS system that offers the most bang for your buck, with a bluetooth chip and magstripe reader that comes free with your account.
Clover Flex: The best retail POS system for businesses that want a balance of mobility and capability from their point of sale.
Square for Retail: This retail POS system packs in a lot of different features in an easy-to-use interface.
Shopify POS: This is the best option for a retail merchant that sells primarily online.
Lightspeed Retail POS: This is a feature-rich system that helps high-volume merchants manage their operations.
Running a retail business requires a deep understanding of the market, savvy business acumen, and friendly customer service. It also requires a retail POS system—a tool that can manage your transactions so you can focus on growing your business.
Whether you need to scan a barcode, print a receipt, make a purchase order, or see what a given customer has purchased in the past, your point of sale system (POS) should be able to help you with all of it. There are lots of capabilities and features that retail POS systems come with, but the best retail POS system for your business will prioritize the ones that are most important to you.
To help you decide the best option for your retail establishment, we've compiled all of the details on the top five small business retail POS systems currently on the market—and which business situation they are perfect for.
What Is a Retail POS System?
Before we jump into it, it's important to understand what we mean when we talk about a retail POS system. A POS system is a combination of software and hardware that makes it possible for business owners to run transactions. This is where credit card payments will be processed, cash will be stored, receipts will be printed, inventory will be tracked, and a lot more.
A retail POS system is simply a POS system with features that prioritize the needs of retail owners. The way we see things, depending on your specific business situation, there are five great options out there. Let's learn about all of them.
See Your Top POS System Options
The Top 5 Retail POS Systems
Because every retail team has their own particular needs and preferences, there's no universal best retail POS system for all of the retail businesses out there. Knowing this, we've compiled the top five best retail POS systems on the market. Here are the details on our picks for the five best retail POS systems:
1. Inuit QuickBooks GoPayment: The Best Low-Cost Retail POS System
If you're looking for a low-cost retail POS system that will still get the job done, then our top pick for you is Intuit QuickBooks GoPayment. GoPayment is a POS app that you can get for free through your smart device. Because GoPayment is an Intuit product, you'll be able to sync all the transactions you process through the app to your QuickBooks, TurboTax, and Mint accounts.
When you sign up for GoPayment, you'll get a free card reader. This card reader is one of the main reasons why Intuit GoPayment is the best low-cost retail POS system. You'll be able to process both magstripe and chip card payments with the free GoPayment card reader. Plus, the free reader will connect to smart devices through bluetooth. Even without a credit card reader, you'll be able to process keyed-in transactions through the GoPayment app for your retail business.
These features put the free GoPayment ahead of the competition. The free card reader that comes with most retail POS systems only reads magstripe payments and requires a headphone jack to connect to smart devices. With the GoPayment reader, though, your free retail credit card processing hardware will be wireless and versatile.
Be sure to note that, even with the free app and the free card reader, this retail POS system will charge you a payment processing fee. Fortunately, it's a fairly low cost: 2.4% + $0.25 per magstripe and chip payment and 3.5% + $0.25 for keyed-in transactions.
2. Clover Flex: The Best Mobile Retail POS System
If you're looking for a happy medium between mobility and capability in your retail POS system—and you're willing to pay for it—then our top pick for you is the Clover Flex. The Clover Flex packs a remarkable package of capabilities into a rectangular handheld retail POS system device. With the Clover Flex, you can process magstripe, chip, and contactless payments from virtual wallets like Apple Pay.
Plus, the Clover Flex is equipped with a scanner that will allow you to scan barcodes to streamline your inventory tracking processes. Not to mention, the Clover Flex also comes complete with a printer. So, should your customer prefer a physical copy of their receipt, you'll be able to provide one on the spot.
One of the most notable upsides to this retail POS option, though, is the fact that it doesn't rely on a smart device to be fully functional. Unlike many other mobile POS (mPOS) systems for retail, the Clover Flex functions fully independent of an Apple or Android device. It's a completely self-sufficient retail POS system. This makes the Clover Flex's considerable price of $449 that much easier to wrap your head around, especially if your retail store doesn't already have a dedicated smart device.
Note that you'll also need to pay payment processing fees. Prices start at a low cost of 2.3% + $0.10, so be sure to calculate that into the cost of this mPOS retail system.
3. Square for Retail: The Easiest-to-Use Retail POS System
If you're looking for a POS system that provides a lot of features without having too steep of a learning curve, consider Square for Retail. This is Square's retail version of its popular POS system. The software has a monthly fee that varies from $0, $60, or $299 per month and works exclusively on iOS devices.
For retailers who have never worked with a POS system before, Square for Retail makes things fairly easy. When you sign up you'll be prompted to link your business bank account and upload your inventory catalog and employee roster. Once all your information is in place, you'll have access to a range of features, including customer, inventory, and employee management options, reporting tools, and a variety of paid add-ons, including a loyalty program and payroll platform. All of this is available on an intuitive interface that can be customized to match your preferences.
You have to use Square as your payment processor with Square for Retail, but they offer you an affordable per transaction rate that can be as low as 2.5% + $0.10 depending on the plan. Keyed-in transactions cost 3.5% + $0.15 and invoices cost 2.9% + $0.30. The hardware needed to run transactions can also be purchased through Square, including card readers, cash drawers, barcode scanners, and receipt printers. In terms of larger pieces of hardware, the Square Stand costs $199 and has  a swipe/dip/contactless payment reader built in. There is also the Square Terminal, a $299 countertop device that accepts swipe/dip/contactless payment and prints receipts. Note that the Square Register is not available for Square for Retail.
Sign up for Square for Retail
4. Shopify POS: The Best Ecommerce Retail POS System
Many retail merchants forgo the brick-and-mortar store in favor of an ecommerce website, and for them there is Shopify POS. Shopify POS makes it easy for merchants who sell both online and in-person to manage all of their operations in a single place. Prices start at $29 per month and go up to $299 per month for use of the Shopify software. Each plan offers a dedicated POS and ecommerce website, with the higher priced plans featuring lower credit card processing rates and more tools.
In terms of an online-first POS, Shopify does everything you need it to do: Host checkout, accept discounts, integrate with third-party applications, save customer information in a database, organize product catalogs, and generate reports on your sales performance.
In terms of the hardware needed to do all this, Shopify provides all POS customers with a free swipe and dip card reader. You can also purchase a card reader that accepts contactless payments, or purchase an entire POS hardware kit featuring an iPad stand, cash drawer, receipt printer, and card reader—prices start at $656. Payment processing fees vary based on the pricing plan you choose. In-person fees start at 2.7% per transaction, and online fees start at 2.9% + $0.30 per transaction. Note that you have to use Shopify Payments as your payment processor to lock in these rates.
5.  Lightspeed Retail POS: The Best Enterprise Retail POS System
If your retail business is doing a high-volume of transactions and operates out of multiple locations, Lightspeed Retail POS can provide you with the functionality you need to meet your demand. This software costs $99 per month, but with that you get a wide variety of features to help you match any retail challenges that may arise.
In terms of capabilities, Lightspeed offers a countertop POS and an mPOS interface, allowing you to complete checkout from anywhere in the store. There are the requisite inventory, employee, and customer relationship management tools, a reporting suite, and a nice selection of third-party applications that can extend the functionality of your store. Lightspeed also offers a loyalty program and ecommerce integration for an additional $59 per month each.
Lightspeed's in-house payment processor (Lightspeed Payments) allows you to process swipe, dip, and contactless payments for 2.6% plus $0.10 per transaction and keyed-in transactions for 2.6%, plus $0.30 per transaction. Merchants processing over $250,000 annually can get cheaper quote-based pricing.
There are two different hardware bundle options: an iPad hardware kit or a desktop hardware kit. The iPad hardware kit comes with an iPad stand, cash drawer, bluetooth barcode scanner, and a receipt printer. The desktop kit comes with a receipt printer, cash drawer, and a USB barcode scanner. The prices of the hardware kits are quote-based, and do not include card readers (you have to purchase a Verifone MX915 terminal separately).
What to Look for in a POS System for Retail
Learning about the five best retail POS systems doesn't necessarily mean you've settled on one yet. You might have needs outside of what we've considered to pick our favorite retail POS systems.
As such, you'll need some advice for searching for your business's best POS system for retail. With a wide, multifaceted array of retail POS systems to choose from, there are some key factors to consider.
Here is a more detailed look at all the factors you should take into account while trying to find the best retail POS system for your business:
Retail POS system hardware cost: Look into the one-off cost that any given retail POS option will cost you. Depending on the capabilities of the POS hardware, it could range in price from free to over $1,000.
Retail POS software cost: Additionally, though some retail POS software options come free in the form of an app for smart devices, other more souped-up options will come with a monthly fee.
Payment processing fees: All of your retail POS options involve some form of per-transaction payment processing fee. This fee most often looks like a percentage of the transaction amount, plus a flat fee. That said, newer POS options will simply charge you a percentage of the transaction amount, which will be more ideal for retail businesses that typically process lower cost transactions.

Customer payment options: How many payment options do you want your customers to have? If you want them to be able to choose from keyed-in, magstripe, chip, and contactless payments, then you will likely need to invest in more sophisticated retail POS system hardware.
Retail POS mobility: If you want your retail POS system to be as mobile as you and your employees are, then you should consider either supplementing your desktop POS system or replacing it completely with a handheld retail POS system. A more mobile retail POS will be especially helpful for retail businesses that sell through booths and markets.
Inventory management capabilities: One unique feature that is crucial to a high-performing retail POS software? Detailed inventory management systems. If you're working with multiple locations, find a retail POS system that can help you keep track of inventory from location to location. If you handle large stocks of goods that you're having trouble keeping up with, get a retail POS software that allows you to track purchase orders through it. And for a bonus, get a retail POS system that includes a barcode scanner to easily track your inventory with the click of a button.

Customer receipt options: Is it important for you that your customers have options for the way they receive their receipts from your retail business? Find a retail POS system that can print receipts, not just text and email them to the customer.

Customer tracking capabilities: High-performing retail POS systems also allow business owners and employees to keep track of a customer's history with their business. Knowing what specific purchases a given customer has made can inform future sales.
Employee management: Finally, if you want a POS system for your retail store that will help you manage your employees, consider looking for one that has clock-in/clock-out time-tracking capabilities.
Finding the Best Retail POS System for Your Store
Now that you're not only in-the-know on all of the best retail POS systems, but also all of the necessary criteria to look at should you forge onward in your own journey for your best POS system for retail, you're ready to take the next step.
If you've found the perfect retail POS setup in one of our top five, then the next steps are easy—just make the purchase! But if you've decided to keep searching, be sure to weigh all of your options based on the retail POS system criteria that are most important to you.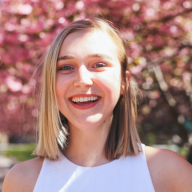 Contributing Writer
at
Fundera
Maddie Shepherd is a former Fundera senior staff writer and current contributing writer for Fundera. 
Maddie has an extensive knowledge of business credit cards, accounting tools, and merchant services, but specializes in small business financing advice. She has reviewed and analyzed dozens of financial tools and providers, helping business owners make better financial decisions. 
Read Full Author Bio